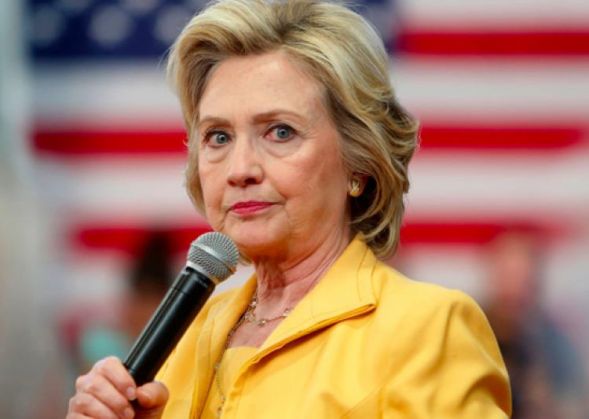 Hillary Clinton, in 2015 earned more than $5 million in royaties from her book "Hard Choices" and about $1.5 million in speaking fees, revealed her financial documents before she launched her presidential campaign, on Tuesday.
Her husband, former President Bill Clinton, continued his lucrative speaking tour through last November, reaping more than $5 million from banking, tech, and other corporate interests.
The financial disclosure form that she filed to the Federal Election Commission shows that most of her personal wealth is held in a Vanuard 500 Index Fund and a separate JP Morgan Custody Account, both valued at $5 million to $25 million.
Republican Donald Trump, in a statement, has described his personal wealth at $10 billion. It was hours after his revelation that Clinton's campaign made her disclosure public. Clinton used the release to sting Trump for refusing to publicly release his tax returns, a theme she has repeated in recent days.
According to NDTV, Clinton campaign spokeswoman Christina Reynolds said, "Despite Donald Trump's boasting, submitting his personal financial disclosure form is no breakthrough for transparency. The true test for Donald Trump is whether he will adhere to the precedent followed by every presidential candidate in the modern era and make his tax returns available, as Hillary Clinton has done." Last year, Clinton released her own family tax returns covering 1977 to 2014.
According to Trump, over the last 17 months, his businesses' revenues grew by $190 million, and he earned $557 million in income.
Hillary Clinton's disclosure also shows that her husband Bill Clinton made an undisclosed amount of money last year in consulting roles for two international interests - the Dubai-based Varkey GEMS Foundation and Laureate Education Inc., a global for-profit education firm. Bill Clinton ended his relationship with Laureate last year after earning $16.5 million as the operation's honorary chancellor, according to previously-released Clinton tax records. Bill Clinton also has made more than $5.6 million in an honorary role for the GEMS foundation, reported NDTV.
According to the broad ranges provided by the federal form, Hillary Clinton's 2015 disclosure showed the couple's total worth was estimated to be between about $11 million and $53 million. Her 2016 filing does not provide similar ranges, but the Clintons' 2015 earnings appear to be in line with those earlier figures.