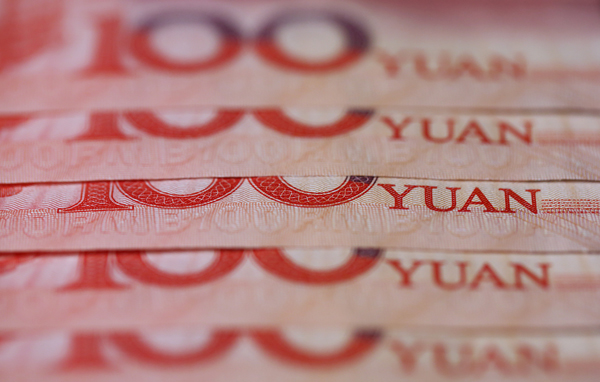 Chinese currency Yuan continues to fall further for the third consecutive day on 13 August sending fresh shockwaves in the markets. But the central bank assured that there will not be currency slump as feared by many at home and abroad.
China had devalued its currency twice within two days, sending shockwaves and fuelling fears of a currency war. The central parity rate of the yuan Thursday weakened by 704 basis points, or 1.1 per cent, to 6.401 against the US dollar, narrowing from Wednesday's 1.6 per cent and almost 1.9 per cent on Tuesday, according to the China Foreign Exchange Trading System, state-run Xinhua news agency reported.
On Tuesday, the People's Bank of China (PBOC) reformed the exchange rate mechanism to better reflect market development in the exchange rate of the yuan against dollar. The move surprised the market and prompted the lowest valuation of the yuan since October 2012.
The central parity rate of the yuan against the US dollar weakened by 1,136 basis points on Tuesday and further dipped 1,008 basis points to 6.3306 Wednesday. Allaying fears of further fall of RMB, PBOC today said the Chinese currency should remain strong in the long run, dismissing worries that the bank's adjustment of the exchange rate mechanism would lead to a slump in the currency.
The value of the yuan has gradually returned to market levels as the discrepancy between the central parity rate and the actual trading rate has been corrected after declines in the past few days, Zhang Xiaohui, assistant governor of the PBOC, said during a press conference here. There used to be a 3-per cent gap accumulated between the official rate and market expectations, Xinhua quoted Zhang as saying.
The sharp falls came after the PBOC adjusted the exchange rate formation mechanism on Tuesday, a move it said was designed to better reflect market development in the exchange rate of the yuan against the US dollar. The market reacted with surprise and concern at the currency's prospects. But Zhang said there is no ground for persistent and substantial depreciation.
Another senior official, Yi Gang, dismissed media reports that Chinese authorities had demanded a 10-per cent depreciation in the yuan by the end of the year in hopes of rescuing the country's slipping exports, describing such reports as "completely baseless."Under a managed floating exchange rate system, the value of the yuan is determined by the market.
The bank cannot intervene with this, but focuses more on improving the exchange rate formation mechanism, said Yi, who currently serves as deputy governor of the PBOC and director of the State Administration of Foreign Exchange.
-PTI