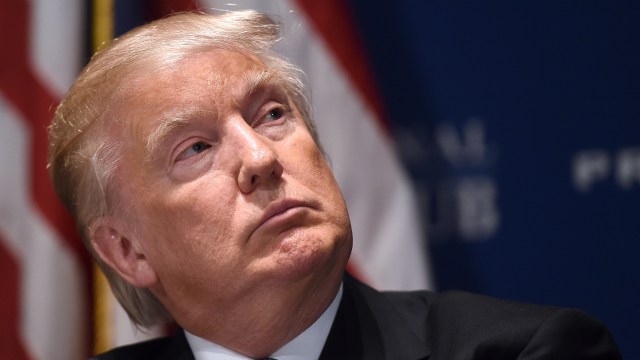 For the first time, China\'s news daily Global Times has condemned Donald Trump and his shenanigans.
Trump, meanwhile, has been targeting China, India, Mexico and other countries.
Recently, Trump said, \"I consult myself on foreign policy.\"
Republican presidential frontrunner Donald Trump has been dominating news space and winning primaries left, right and centre and giving Republicans much to worry about.
China has finally responded to his constant belittling of the Asian nations - the first reaction from the Asian juggernaut. Though Beijing had previously downplayed any impact Trump's rhetoric could have on US-China relations, things seem to be at the worrying end now as Trump wins primaries in an upward trajectory.
China breaks silence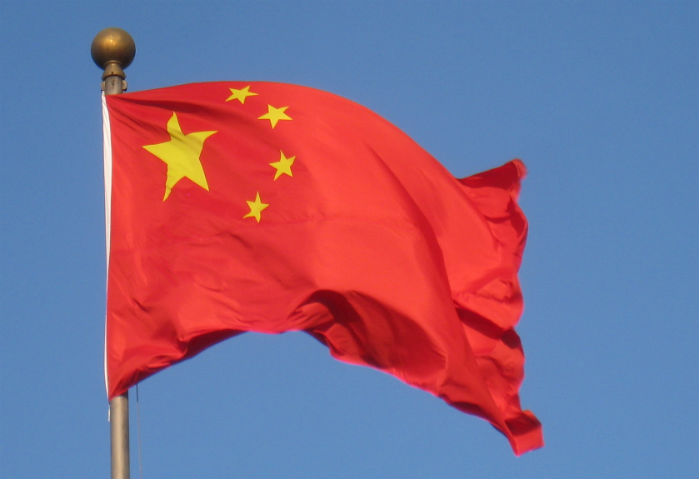 Trump has consistently attacked China, India and Mexico during his campaign trail. He has pledged to put tariff on goods produced overseas.
He has sought to bring back 'outsourced' manufacturing units back to USA from countries like India and China. For example, bringing back iPhone production units from China. The question that arises is: Won't China and India retaliate and curb trading with USA if such reforms are put in place?
Trump also went so far as to use a broken-English accent at a campaign rally to mock the negotiating style of Chinese businessmen.
Global Times' criticism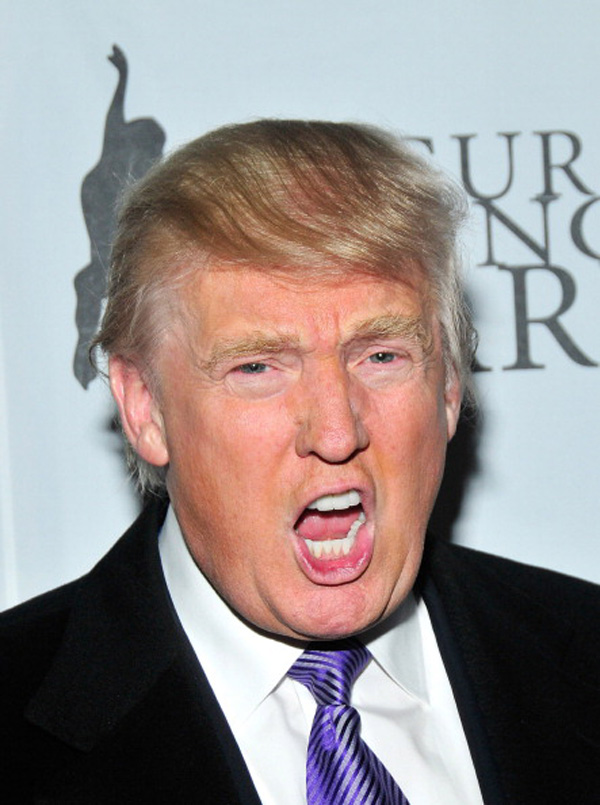 In an editorial published this week, China's state-owned Global Times newspaper condemned the billionaire candidate as big-mouthed and abusively forthright.
The article, written by Rong Xiaoqing reads:
"Trump was initially supposed to act as a clown to attract more voters for GOP. Instead, the Republican party has lost control of Trump - who has now become the party's worst nightmare."
"Let me respond quickly and simply: that won't happen. Trump is powerful, but he is not that powerful. Trump is capable, but he is not that capable. Trump is crazy, but he is not that crazy."
The editorial uses Trump's political rise to highlight America's decline and the failure of democracy.
"Mussolini and Hitler came to power through elections, a heavy lesson for Western democracy."
"One thing Trump is really good at is instigating. Since he stepped on the national stage to fight for the Republican nomination, a lot of dark thoughts and dark forces have been awakened. There have been a number of cases of attacks on immigrants by assailants who invoked Trump's name."
Global Times also warns that the United States should watch itself from becoming a global destructive force before pointing fingers at China for its so-called nationalism and tyranny.
Trump's comments on the Chinese Communist Party have also raised eyebrows.
According to a CNN report, survivors of the 1989 Tiananmen Square crackdown have quoted Trump to condemn his failure to stand up to the Chinese Communist Party. During Trump's CNN Republican debate in Miami, he called pro-democracy demonstrations a riot and also said he believed the Chinese government had a strong, powerful response in ending the student protests on 4 June, 1989.
Why do American-Indian Trump supporters support him?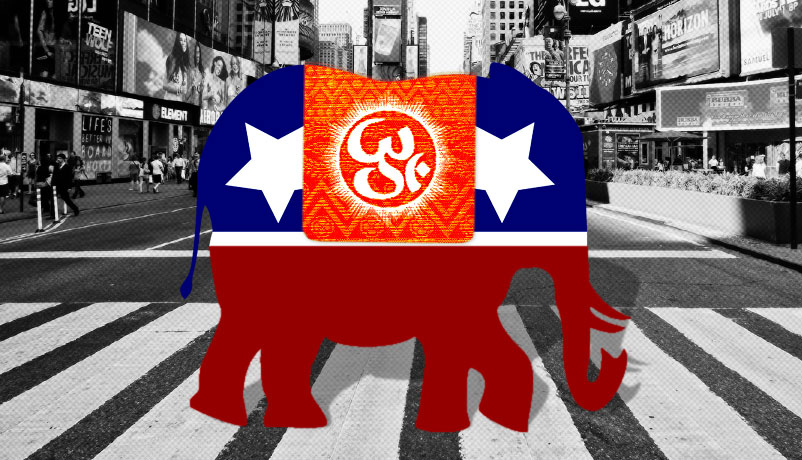 Some cite his leanings and investments towards India while others think he is good for business.
According to social media trends, Indians, the US's third largest ethnic group, are overwhelmingly supporting Trump.
There is also a Political Action Committee (PAC) that has been formed by leading Indian-American businessmen to pool in support and contribution for an effective presidential campaign for Trump.
Speaking to a news channel in New York's Times Square, Dr Sudhir Parikh, Chairman, Center for Asthma and Allergy, USA and advisor to the PAC said the group supports Trump because, he is a "man of action, a successful businessman who will work very well with the current strong-willed Indian government."
A PAC statement had further stated:
"On realising that the agenda of Donald J Trump for President 2016 is focused on reviving the American economy, rightly bringing America on the world stage, defeating terrorism and establishing peace through strength; many Indian-Americans believe that he is the best hope for America and the right candidate to be the next president of the United States."
Anand Ahuja, Attorney and Counselor at Law and Vice-President for Indian Americans for Trump 2016, told NDTV that there is a "wrong media created perception that Trump is against Muslims and minorities. And as far as being against H1B visas - either you can increase H1B visas or you can say invest in India - you cannot have it both ways."
Political scientist Karthick Ramakrishnan told Catch News:
"What is Right in India happens to be Centre to Left here, in terms of economic policies. There is agreement on foreign policy towards India now between Republicans and Democrats, whereas there might have been a difference before."

"I think foreign policy used to be a big driver in how Indian-Americans got involved in politics in the 80s and the 90s but in the past decade it has been much more about domestic issues like racial discrimination, healthcare and taxes."