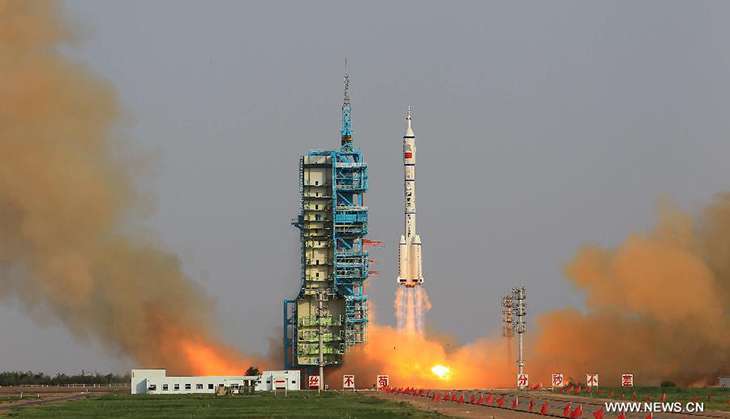 China, on 17 October, broke its own record, when it sent a two-man crew into orbit for 30 days in Shenzhou 11. The astronauts will have a planned month-long stay aboard the Tiangong-2 which is also known as 'heavenly palace'.
This will be China's sixth and longest piloted space flight to date. The previous record for China was of 15 days, which was aboard Shenzhou 10, in 2013.
Shenzhou-11 blasted off from the Jiuquan Satellite Launch Center in the Gobi Desert. Astronauts or taikonauts - Jing Haipeng and Chen Dong - will spend a month in space after docking with space laboratory Tiangong-2, which was sent into orbit last month. The space laboratory is currently 393 kilometres away from Earth.
www.news.cn
On reaching space, the astronauts will study the feasibility of a space complex to support astronauts. Along with this, engineers will study medicine, physics and biology in the space lab. Experiments will include ultrasound inspection experiments, cardiopulmonary function, samples and plant cultivation, in addition to orbital repair experiments.
The taikonauts are equipped with bluetooth headsets and audio and video devices which will allow them to communicate with their family and watch entertainment programmes transmitted from the ground. The taikonauts will also have access to cycling and running equipment.
China had sent its first astronaut Yang Liwei into space in 2003 and since then it has been focussed on developing advanced technologies to assemble and operate a permanent manned space station.
China, by 2020, is aiming for the country's first modular space station, consisting of two labs attached to a core module.