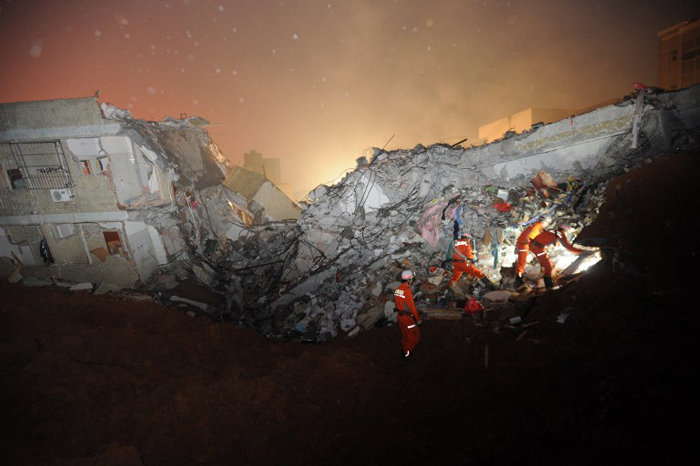 A massive landslide struck Guangdong province in southern China.
While 33 buildings have been buried, 91 people have been declared missing.
Authorities are blaming the build-up of construction waste nearby.
A massive landslide struck Hengtaiyu Industrial Park in Shenzen, southern China, late Sunday morning, burying 33 buildings. So far, the tally of missing people in the disaster has climbed to 91.
Reports suggest that the landslide was caused by the pile-up of construction waste, as was stated by the Ministry of Land and Resources on Weibo (China's indigenous version of the micro-blogging site, Twitter).
The incoming mud also caused an explosion in a section of West-East natural gas pipeline, although it is not clear if it accentuated the landslide.
The calamity has caused huge infrastructural damage, causing multi-storey buildings to topple and collapse. Reports carry ghastly accounts from the people who witnessed the mountain of crashing mud. One report quotes village resident Peng Jinxin who saw "huge waves" of mud that left residents scattering out of the way.
"At one point, the running mud was only ten metres away from me," said Jinxin.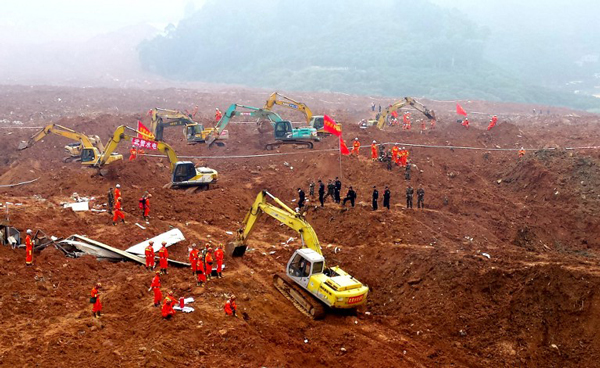 Provincial authorities of Guangdong have sent in teams to investigate the matter.
Meanwhile, President Xi Jinping has asked the authorities to do everything possible to minimise casualties, provide treatment to the injured and comfort families. Premier Li Keqiang has ordered for an official probe and for the centre to assist Shenzen authorities in rescue efforts.
More than 2,000 rescuers are on site along with sniffer dogs and drones. Out of the 91 people reported missing, 32 were women and 59 men.
The Shenzen landslide happened just four months after the chemical explosions in northern port of Tianjin which left over 160 dead.