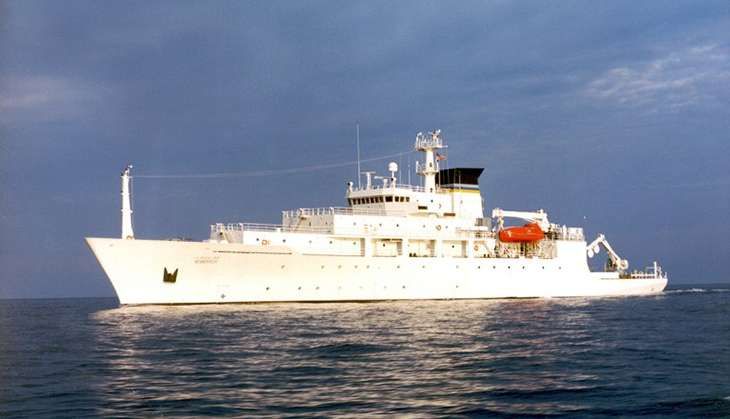 China has returned the unmanned underwater drone that the Chinese Navy had seized last week, said Pentagon.
The Chinese defence ministry also said that it handed over the underwater glider back to the US in South China Sea after "friendly consultations", according to media reports.
In a statement issued late 19 December, according to an international news agency, Pentagon press secretary Peter Cook said that the Chinese Navy vessel that had seized the drone returned it near the location where it had been taken. The incident had occurred in the South China Sea near the Philippines.
As per reports, Cook also said that the US will continue to investigate the incident.
The US, reportedly, said that the drone was collecting unclassified scientific data in international waters and was being operated by civilian contractors.
The U.S. Navy, according to an international news agency, has about 130 such underwater drones, made by Teledyne Webb, each weighing about 60 kg (130 pounds) and able to stay underwater for up to five months.
The drones are used to collect unclassified data about oceans, including temperature and depth.
The incident had triggered a diplomatic protest and there were speculation that it might further disturb the relationship between the two nations after US President-elect Donald Trump's questioned the One-China Policy.
Trump was quoted saying, "I don't know why we have to be bound by a one-China policy unless we make a deal with China having to do with other things, including trade."