The UK joining the US-led invasion of Iraq in 2003 to oust dictator Saddam Hussein was not used as a "last resort" and was based on "flawed intelligence", an inquiry into the war said on 6 July in a damning indictment of the then prime minister Tony Blair's decision to go to war.
The national media (newspapers) launched an immediate attack and thrashed Blair's reputation following the Chilcot report on the Iraq war.
The morning witnessed a heavy flow of critical headlines aimed at the former prime minister. Directly or indirectly, newspaper headlines clearly showed no mercy.
On 6 July, PTI reported that the UK did not exhaust all peaceful options before joining the invasion of Iraq, said John Chilcot, the chairman of the official inquiry into the war set up in 2009.
"We have concluded that the UK chose to join the invasion of Iraq before the peaceful options for disarmament had been exhausted. Military action at that time was not a last resort," the former senior civil servant told reporters.
Here are some of the headlines that Blair had to face:
Daily Mail: A monster of delusion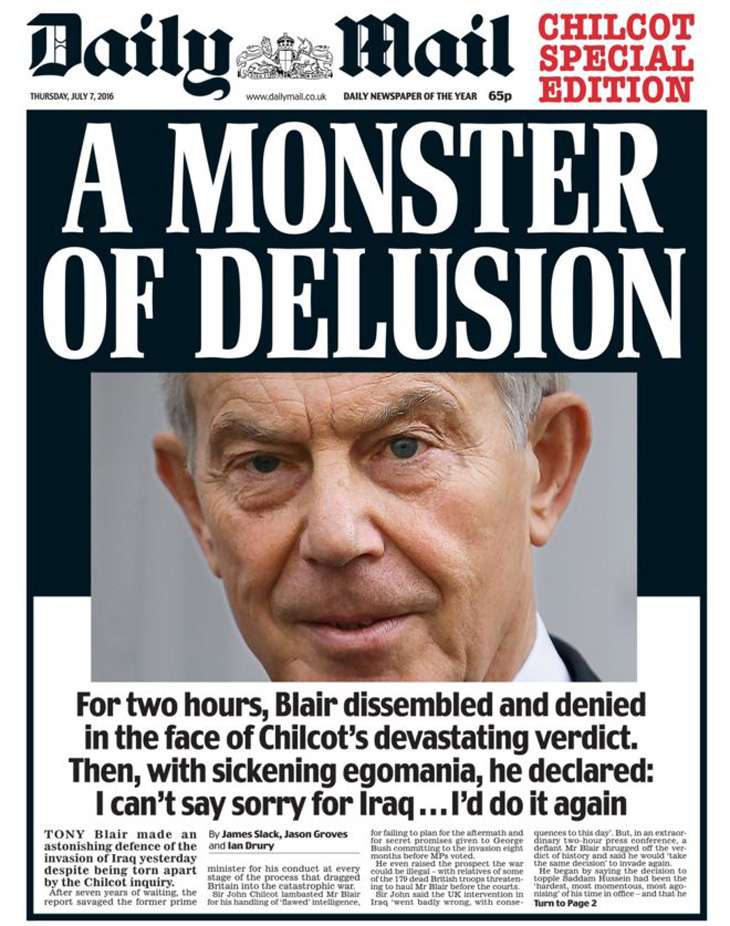 The Guardian: Blair defiant as Chilcot delivers devastating verdict on Iraq war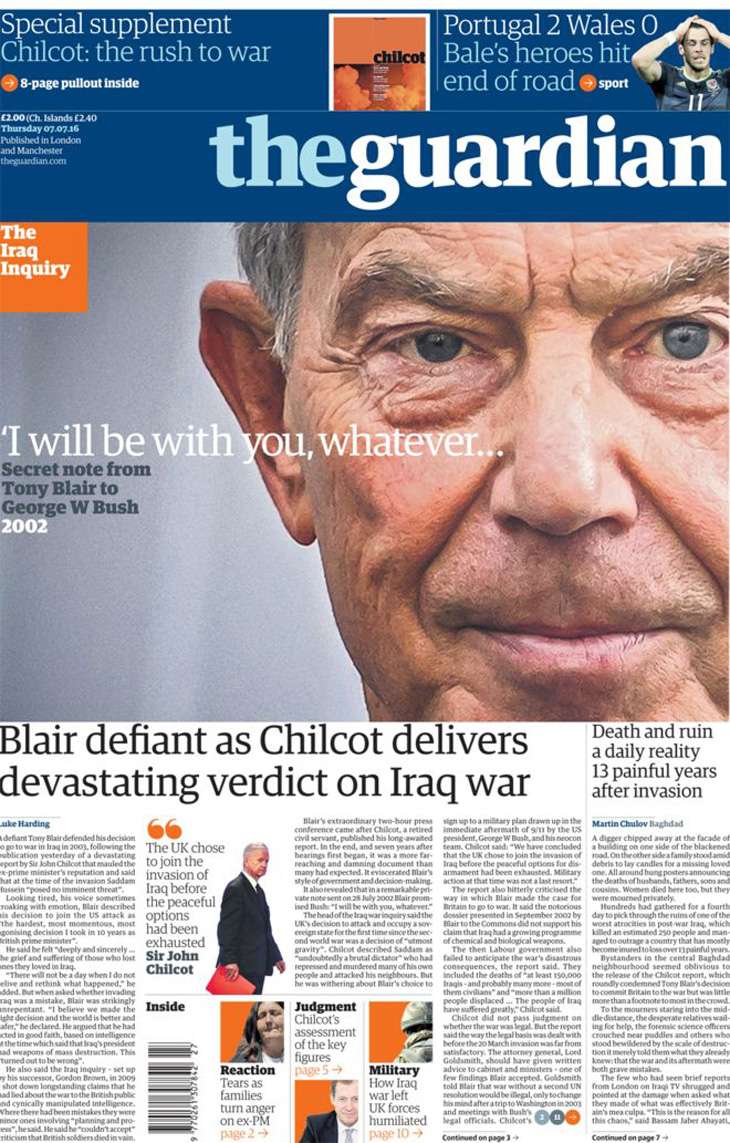 The Times: Blair's private war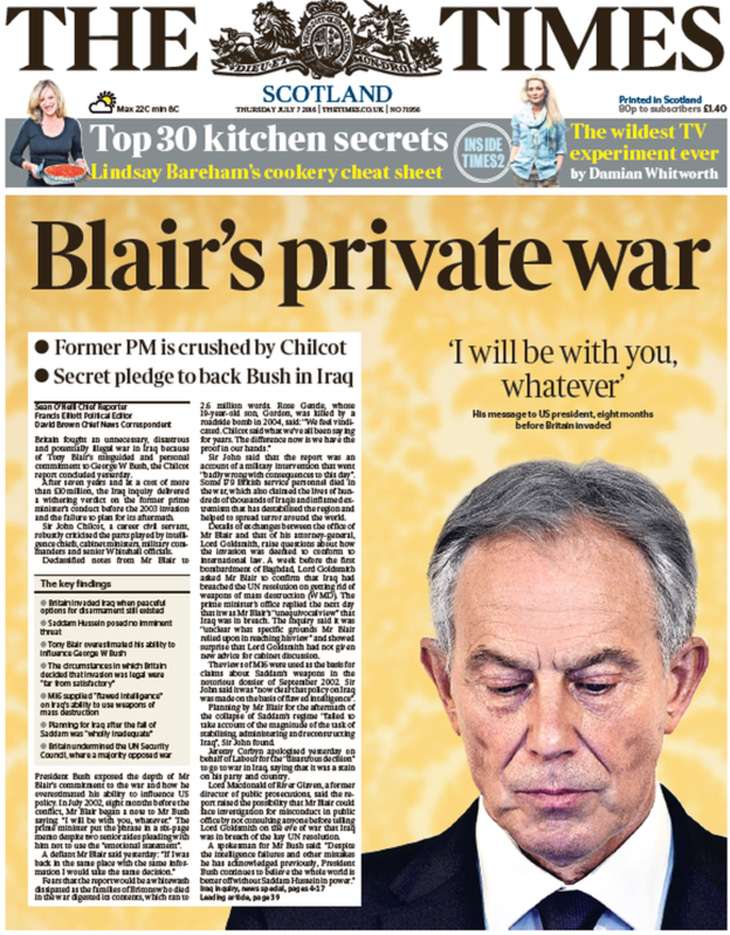 The Daily Telegraph: I'd take the same decision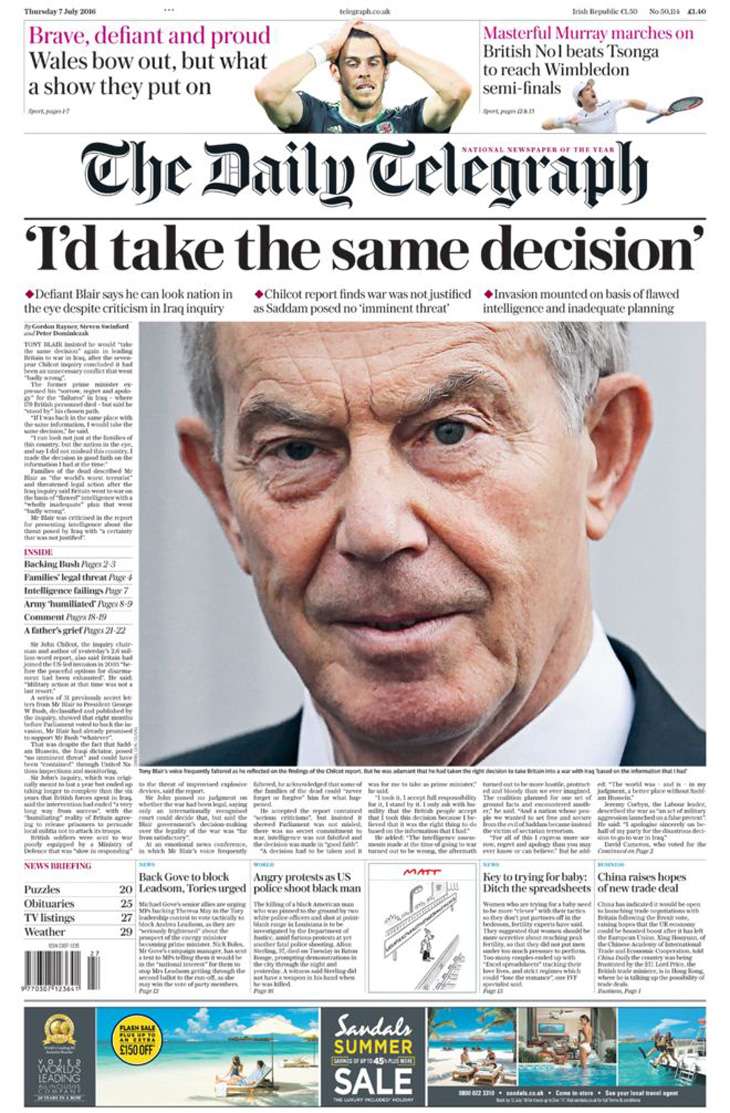 The Sun: Weapon of mass deception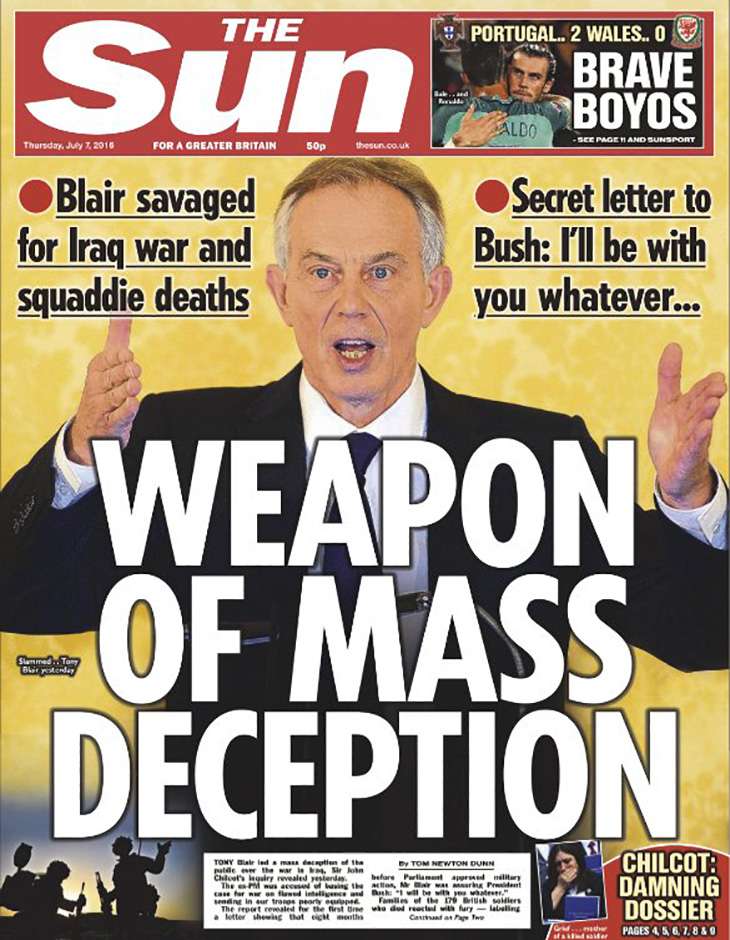 The 12-volume, 2.6-million-word report on the war on Iraq 13 years ago came over seven years after the inquiry was ordered by then prime minister Gordon Brown.
About 180 British soldiers were killed in the Iraq war from 2003 to 2009.
Delivering a crushing verdict on Blair who was prime minister when the UK decided to go to war alongside the US to unseat Hussein as president of Iraq, Chilcot said, "When the potential for military action arises, the government should not commit to a firm political objective before it is clear it can be achieved. Regular reassessment is essential.
"The UK's relationship with the US has proved strong enough over time to bear the weight of honest disagreement. It does not require unconditional support where our interests or judgments differ," it said.
Chilcot's long-overdue report spans almost a decade of UK government policy decisions between 2001 and 2009.
It covers the background to the decision to go to war, whether troops were properly prepared, how the conflict was conducted and what planning there was for its aftermath, a period in which there was intense sectarian violence.
- With agency inputs