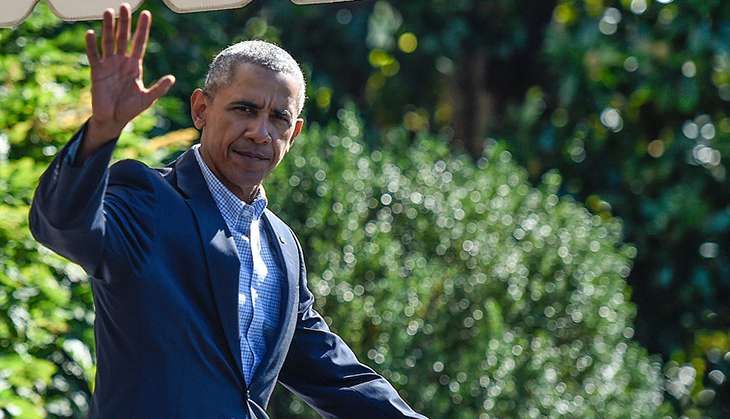 A rising China, which has been worrying its neighbours with its aggressive behaviour on economic policies and in the disputed South China Sea, needs to restrain itself and behave responsibly at the world stage, US President Barack Obama has said.
"Part of what I've talked to communicate to President Xi Jinping is that the United States arrives at its power, in part, by restraining itself," Obama told CNN.
"You know, when we bind ourselves to a bunch of international norms and rules, it's not because we have to, it's because we recognise that, over the long-term, building a strong international order is in our interests. And, I think, over the long-term, it will be in China's interests, as well," Obama said in an interview recorded before he left for China.
"So where we see them violating international rules and norms, as we have seen in some cases in the South China Sea or in some of their behaviour when it comes to economic policy, we've been very firm. And we've indicated to them that there will be consequences," he said.
What the US has tried to emphasise to China is that if it is working within international rules and international norms, then they should be partners, he asserted.
"There is no reason that China and the US cannot be friendly competitors on the commercial side and important partners when it comes to dealing with the many international problems that threaten the two countries," Obama said.
The US President noted that China has been run during his lifetime by a Communist party that has been "much more anti-Western" in the past.
--PTI