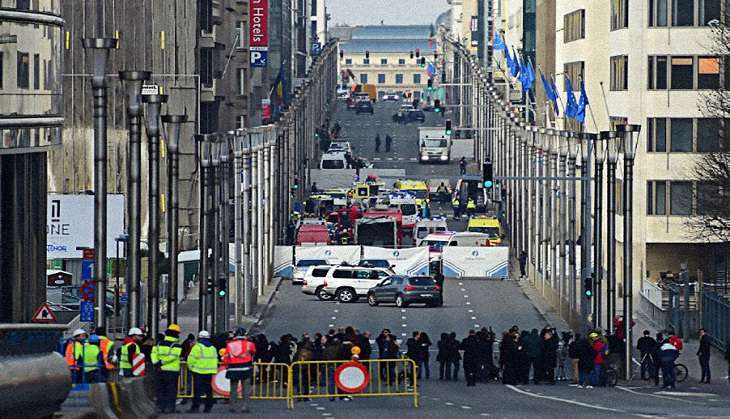 Early on 21 June, an unidentified suspect, possibly in possession of explosives, was arrested in Belgium, triggering an anti-terrorism operation in the nation. However, latest reports indicate that the suicide bomb vest retrieved from the suspect is fake.
The suspect was detained near a central Brussels shopping centre. The area around the City2 shopping centre, a major commercial hub in the Belgian capital, has been cordoned off following the bomb scare.
"A man was arrested at 5.30 this morning, possibly in possession of explosives. The bomb disposal team of the army is verifying whether this is the case," Ine Van Wymersch, spokeswoman for the Brussels prosecutors' office was quoted as having said in a Telegraph report.
"He is being questioned at the moment," she later said. "There were no explosives."
A meeting has been called between the national crisis response centre and the Belgian Prime Minister Charles Michel, in response to the incident.
This comes after the Belgian authorities recently charged three suspects with "attempted terrorist murder", and raided a number of houses after being tipped off about a reported threat to fans during a Euro 2016 football game.
On 22 March, Brussels airport and the city's metro were rocked by suicide bombings carried out by the Islamic State, leaving 32 dead and hundred others dead.