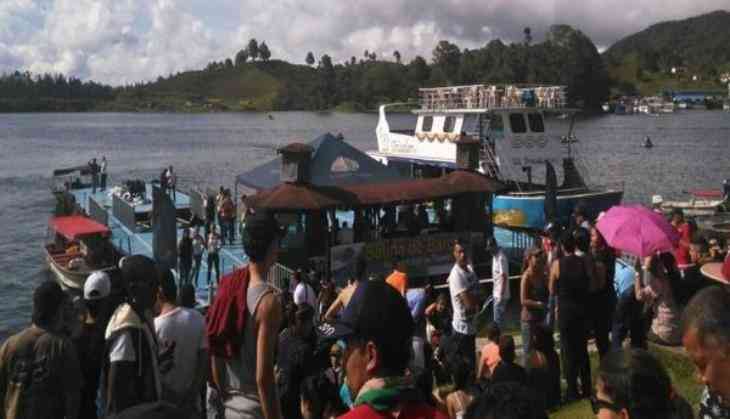 Boat capsizes in Colombia: Nine dead, 21 injured, more than 30 missing (ANI)
The death toll in the incident in which a boat carrying as many as 150 tourists capsized in a reservoir near Medellin, Colombia on Sunday, has risen to nine.
Nine people have died, and more than 30 are missing, according to authorities in Antioquia, where the incident took place, CNN reports.
The head of the Antioquia's Disaster Prevention Department told reporters that at least 100 people have been rescued. At least 21 are injured, police said.
The accident happened for reasons unknown in the El Penol reservoir in the north-west tourist town of Guatape. The reservoir is 68 kilometres (40 miles) from the city of Medellin and one of Antioquia department's main tourist draws.
Lorena Salazar, a survivor of the incident, told CNN that there were no life vests on board the tourist's vessel.
The Colombian Air Force said it deployed a helicopter to help with the rescue operation and that the rescued people were being sent to the local hospital in Guatape.
According to local media reports, Medellin's mayor Federico Gutierrez has said he is sending a team led by a firefighting crew captain and five scuba divers.
-ANI