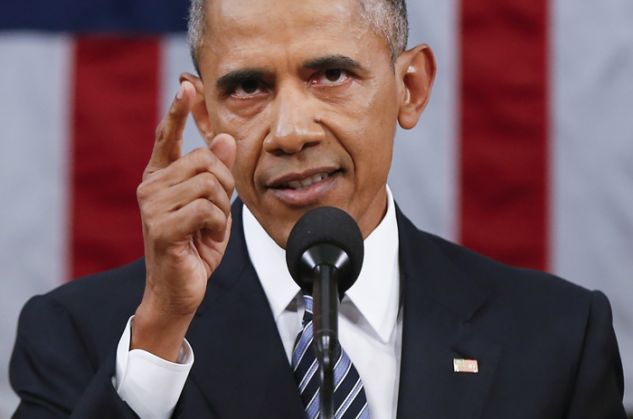 President Barack Obama said on Tuesday that he was disappointed by vulgar and divisive rhetoric directed at women and minorities as well as the violence that has occurred in the 2016 presidential campaign.
This was directed at Republican front-runner Donald Trump that also served as a challenge to other political leaders to speak out and set a better example, AP reported.
"The longer that we allow the political rhetoric of late to continue and the longer that we tacitly accept it, we create a permission structure that allows the animosity in one corner of our politics to infect our broader society," Obama said. "And animosity breeds animosity."
Obama used a unity luncheon at the Capitol to express his concern with the America's political discourse and the protests that have escalated to attacks at Trump's rallies.
Meanwhile, Trump has spoken of barring Muslims from entering the country and deporting immigrants living in the country illegally.
Obama has pleaded for civility and said political leaders can either condone this race to the bottom or reject it.