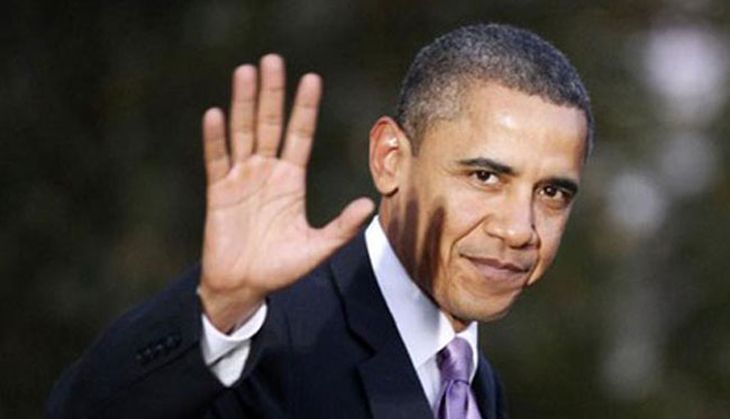 United States President Barack Obama warned people against the spread of fake news online, particularly on social media website, Facebook.
In a press conference held on Thursday in Germany with chancellor Angela Merkel during a valedictory tour of Europe, he said, "In an age where there's so much active misinformation and it's packaged very well... It looks the same when you see it on a Facebook page or you turn on your television. If everything seems to be the same and no distinctions are made, then we won't know what to protect."
The remark from Obama comes at a time when Facebook has been widely criticised for allowing the circulation of fake stories which get millions of shares from users.
According to a BuzzFeed analysis this week, the top-performing fake stories had performed better on Facebook during the run-up to this month's presidential election in United States than accurate stories shared by traditional media sites.
Also, New Yorker editor David Remnick quoted Obama saying, "Everything is true and nothing is true."
"An explanation of climate change from a Nobel Prize-winning physicist looks exactly the same on your Facebook page as the denial of climate change by somebody on the Koch brothers' payroll. And the capacity to disseminate misinformation, wild conspiracy theories, to paint the opposition in wildly negative light without any rebuttal - that has accelerated in ways that much more sharply polarize the electorate and make it very difficult to have a common conversation."
Denying the allegation that Facebook had any role in influencing the outcome of the US presidential election, Facebook CEO Mark Zuckerberg was quoted by The Verge saying that the idea was "crazy", still, the company would do more to stop the spread of fake news.