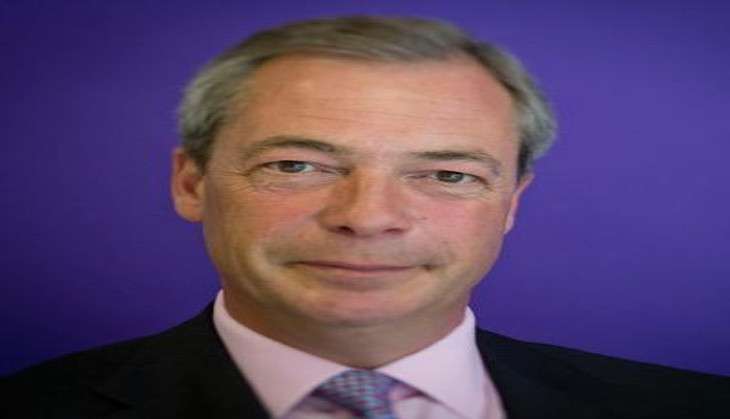 As Britons voted to leave the European Union, perhaps one person who is extremely happy with the result is UKIP leader Nigel Farage, who has been at the forefront of lobbying for Britain's exit from the European Union. And his joy is evident on his Twitter timeline.
Nigel Farage said 23 June would "go down in our history as our independence day".
June 23rd must now be made a national holiday. #IndependenceDay pic.twitter.com/Aj7mEjPTnR

— Nigel Farage (@Nigel_Farage) June 24, 2016
We have done it! #IndependenceDayhttps://t.co/C96aoqlnpM

— Nigel Farage (@Nigel_Farage) June 24, 2016
Eastleigh by-election 1994 I just beat Lord Sutch. Now there are 17 million of us. #IndependenceDay

— Nigel Farage (@Nigel_Farage) June 24, 2016
I now dare to dream that the dawn is coming up on an independent United Kingdom.

— Nigel Farage (@Nigel_Farage) June 24, 2016
Here's all you need to know about Nigel Farage, top anti-EU campaigner:
- Born in Farnborough, Kent, in 1964, Nigel left the family home when he was a young boy and started working in the City and began trade commodities with Drexel Burnham Lambert before moving to Credit Lyonnais Rouse in 1986.
- Farage became one of the founder members of the UK Independence party, the then Anti-Federalist League in 1992 after having left the Conservative Party.
- Farage has contested no less than seven elections in his time with UKIP. He won 5% of the vote in the constituency of Itchen, Test and Avon in the 1994 European Parliament election.
- He was married to Grainne Hayes back in 1988, and had two children, Samuel and Thomas. They separated in 1997 after which he married German national Kirsten Mehr. They too have two children, Victoria and Isabelle.
- According to a Telegraph report, in 1999, BBC had spent four months filming a documentary about his European election campaign but did not air it. Farage, then head of the UKIP's South East office, asked for a video and had friends make copies which were sold for £5 through the UKIP's magazine.
- Daily Mail reported that Nigel Farage was so confident of Britons voting to leave the European Union that he had in fact staked 1,000 pounds of his own cash and said he would collect his winnings soon.
- As far his hobbies are concerned, they go far beyond politics. His special interest lies in sports, like cricket. He has even made an appearance on BBC's Test Match Special.