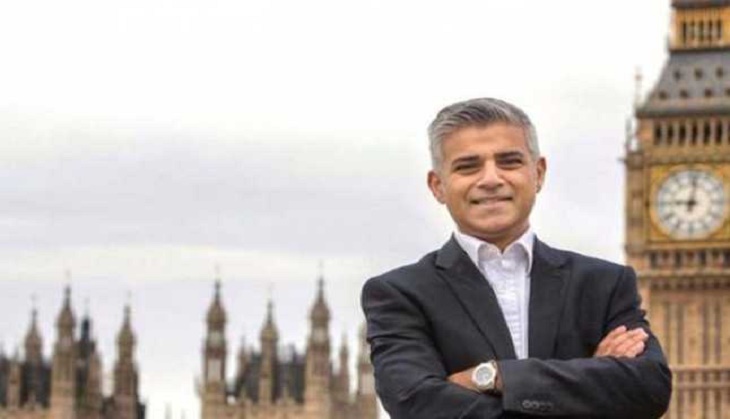 Sadiq Khan, 45, became London's first Muslim mayor in a historic election after beating Tory's Zac Goldsmith by 1,310,143 votes to 994,614.
Khan was also the first Muslim member of Parliament to be elected in London in 2005. He is the author of the book Fairness Not Favours - How to connect with British Muslims.
Here are five things you need to know about Khan:
Humble background
Sadiq's father, who came to Britain in the 1960s, was a bus driver and his mother made extra money working as a seamstress from home.
Brought up in a council house, Khan has seven brothers and one sister. Seven of them went on to university and one is a successful mechanic.
A Liverpool fan
Khan is a Liverpool fan, and he has his own reason for it. He became a Liverpool fan after suffering racism at Stamford bridge.
He and his two brothers were racially abused at the Stamford Bridge where they had gone to watch a match between Chelsea and Liverpool. Khan had gone to cheer for Chelsea, but after facing racism by the club's fans, he started supporting Liverpool and since then he has been supporting the club.
Human Rights lawyer
Khan studied law at College of Law, Guilford, and worked as a human rights lawyer for more than a decade. He became London's youngest councilor at the age of 23. He also served as chairman of Liberty, a leading human rights organisation in England and Wales.
Alleged 'extremist links'
Khan's closest mayoral rival Goldsmith has been accused of running a negative campaign by linking Khan with extremists, after he and Prime Minister David Cameron said Khan has shared a platform with people with extremist views.
Sparked controversy after supporting gay marriage
Khan, who is a practicing Muslim, had sparked a controversy after he voted in favour of gay marriage and eventually, received death threats from extremists over this. He does not drink alcohol but visits pubs and has called for them to be protected from closure. Khan married fellow lawyer Saadiya Khan in 1994 and the couple has two daughters.