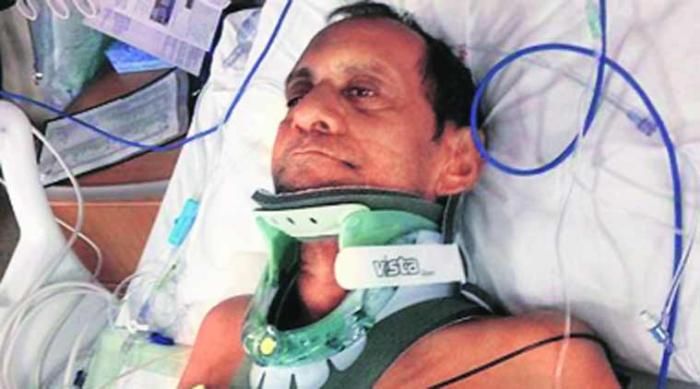 Alabama police officer, Eric Sloan Parker, who had severely assaulted 58-year-old Sureshbhai Patel in Madison on 6 February 2015, was acquitted on 13 January.
Parker attacked Patel last year when the elderly man from Gujarat was visiting his son's family in Madison.
Patel, who was violently slammed into the ground by the police officer, suffered spinal injuries. He has been rendered partially paralysed.
Parker later claimed that he had attacked Patel on the grounds of suspicion after the elderly man failed to respond to his instructions. The Madison police department fired the 27-year-old Parker for assaulting Patel - who does not speak English.
Parker also faced two trials on the assault, both of which saw a divided jury.
Dismissing the civil rights case on Wednesday, US district judge Madelike Haikala granted a motion to acquit the police officer citing inadequate evidence. In a 92-page opinion, the judge wrote:
"The Court has no reason to expect a different result in a subsequent trial given the totality of the evidence that the parties have provided".
The video of the incident, recorded on the police dashboard camera, went viral last year after news of the assault broke.
In a public apology to the Indian government, Alabama Governor Robert Bentley had described Parker's actions as "excessive force".