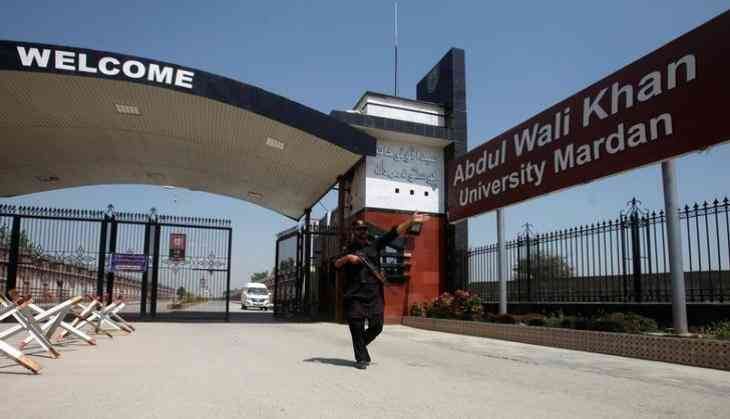 Mardan's Abdul Wali Khan University reopened on 22 may, more than a month after one of its students, Mashal Khan, was lynched by an angry mob for allegedly posting blasphemous content online.
The main campus opens its doors on 22 may, while the Shankar Campus will start from May 24 and the Garden Campus where Mashal was killed is scheduled to reopen on May 25.
The authorities have placed tight security outside the Mardan campus and all political activity has been banned on the premises.
Fifty seven suspects have been arrested in the lynching case so far, including a professor of Islamic studies.
Mashal was stripped, beaten, shot and thrown from his hostel's second floor by a violent mob on April 13 on allegations of posting blasphemous content online. The police have not found any concrete evidence against Mashal or his friends to confirm the allegations.
-ANI