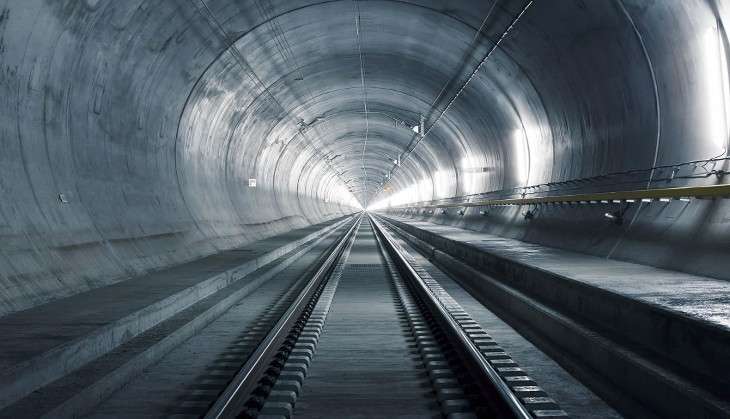 On 1 June, Switzerland officially flagged off the world's longest rail tunnel. The 57-km Gotthard Base Tunnel is a part of the 23 billion Swiss franc infrastructure project initiated with an objective to speed up travel time of passengers and cargo by rail under the Alps.
Here are the 5 things that you need to know about the Gotthard Base Tunnel:
1. The first sketch was designed in 1947 by engineer and transport planner Carl Eduard Gruner for a base tunnel between Amsteg and Bodio. The recession in the 1970s and the disagreement among the authorities of the different variants blocked the tunnel project for decades. Also, the sketches had to be redrawn over and over.
2. It took almost 2,400 workers to construct two 57-kilometre-long tunnel tubes. It was on 15 October 2010 that the first breakthrough took place in the east tunnel.
3. A large chunk of the evacuated rock was returned to the mountain's interior in the form of concrete. The remaining material was not wasted but was used for landscaping of the site.
4. It is also believed to be the deepest tunnel in the world. In some areas, there are 2,000 metres of rock between the tunnel and the earth's surface.
5. Gotthard Project promises that at least 260 freight trains and 65 passenger trains will be able to traverse the Gotthard Tunnel each day. Additionally, freight trains will reach a maximum speed of 160 km/h and passenger trains will travel at 200 km/h.
Switzerland is also hosting a grand opening ceremony where over 50,000 to 1,00,000 visitors will be offered a unique programme at the festival sites on either end of the 57-kilometre tunnel.