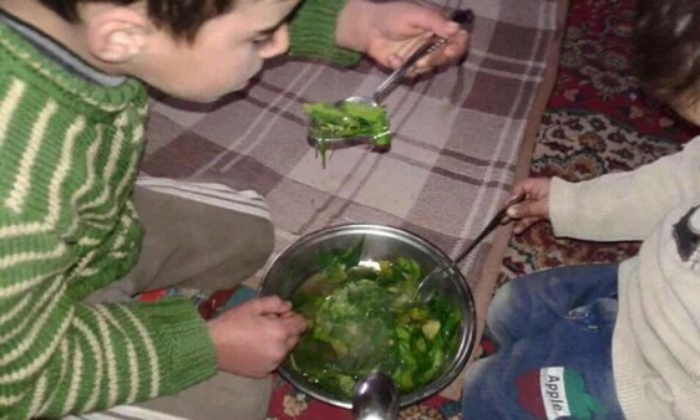 Over 400 people in Madaya, Syria are critically ill, the United Nations has reported.
A convoy of 44-trucks carrying essential supplies has been sent to Madaya, while a 21-truck convoy was sent to Kafraya and Foah towns.
Food in the town is being sold at exorbitant rates in the besieged town that has drawn global attention in the wake of reports of severe starvation.
United Nations officials have reported that over 400 people in the Syrian city of Madaya are critically ill.
The reports come even as the first emergency evacuation process was carried out in the 42,000-strong population town on 12 January.
"We saw thousands of people in desperation, thousands of people who are severely malnourished, older people who were in dire physical condition because of lack of regular access to food," UN Humanitarian Coordinator in Syria, Yacoub El Hillo, said.
Also Read: Starving Syrians from Madaya forced to eat grass and cats
The United Nations reported that a 44-truck convoy of essential supplies had made their way into Madaya on 12 January, while a 21-truck convoy was sent to Kafraya and Foah towns.
According to the UN, Medecins Sans Frontieres (MSF) reported that 23 people - including six children - starved to death in Madaya in December.
"We were pretty horrified," said UN High Commissioner for Refugees (UNHCR) representative Sajjad Malik. He said:
"Most of them have not had bread, rice or vegetables for quite some time. They were desperately looking for something while we were offloading cars. kids and everybody around the cars were asking for anything (to eat) . we could see how desperate the situation is. They have been going around looking for grass or herbs and they use a bit of spices and make soup".
Malik said that food supplies were being sold at exorbitant prices. "Reportedly someone sold a motorbike to get five kilos of rice," he said.
Also Read: Starving residents of Syrian city of Madaya break down after receiving first aid