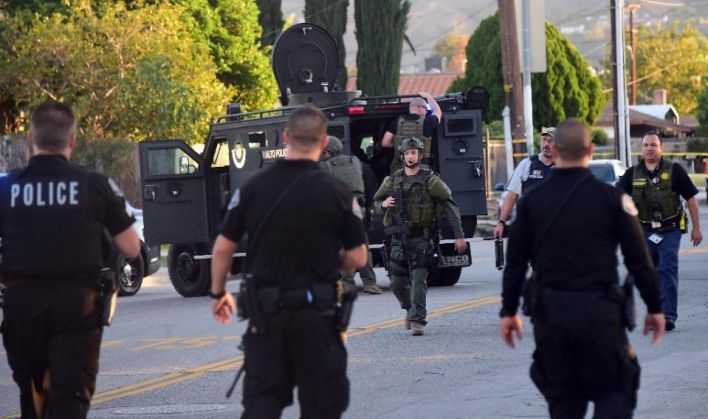 One of the prime suspects in a mass shooting that left at least 14 people dead in California has been identified as a man named Syed Farook, US media has reported on Thursday.
Public records show that a man bearing the same name worked as an environmental health specialist for San Bernardino County, where the shooting took place.
The Los Angeles Times said that two law enforcement sources had given the suspect's name as Syed Farook.
Soon after Farook's name became public, his brother-in-law Farhan Khan called a press conference where he said he last talked to Farook a week ago.
"The reason I am here is to express [for] my family...How sad they are for what happened," said Khan, adding that he was very sad over lives lost in the shooting.
"I have no idea why he would he do something like this. I have absolutely no idea. I am in shock myself." Khan said when asked whether Farook was religious.
Khan stood alongside leaders of the Council on American-Islamic Relations, who condemned the violence.
What happened?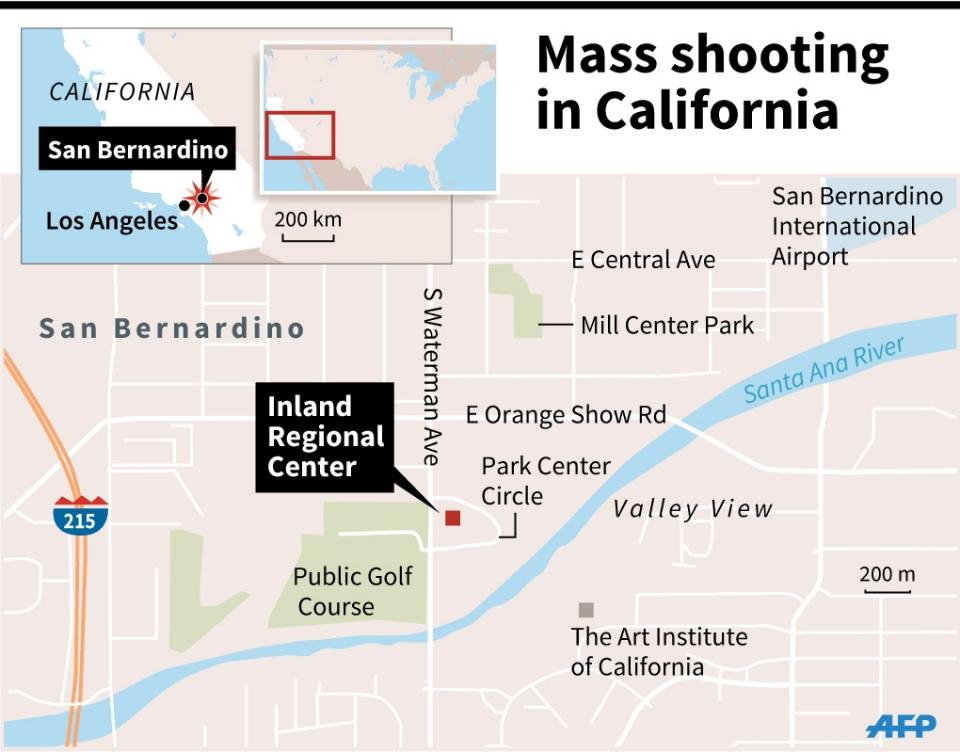 At least 14 people were killed and 17 others injured today when a heavily-armed couple opened indiscriminate fire on them during a holiday party at a centre for people with disabilities in California, the latest mass shooting in the US.
The incident occurred when the employees of county health department were attending a party at the Inland Regional Centre. More than 500 people were present at the centre when shooting occurred, police said.
After the shooting, the couple wearing "assault-style clothing" fled in a black SUV, leading to a lengthy police chase.
Hours later, the attackers were killed by police in an encounter.
At least 14 people died in the shooting, police said, describing it as an incident of "mass shooting".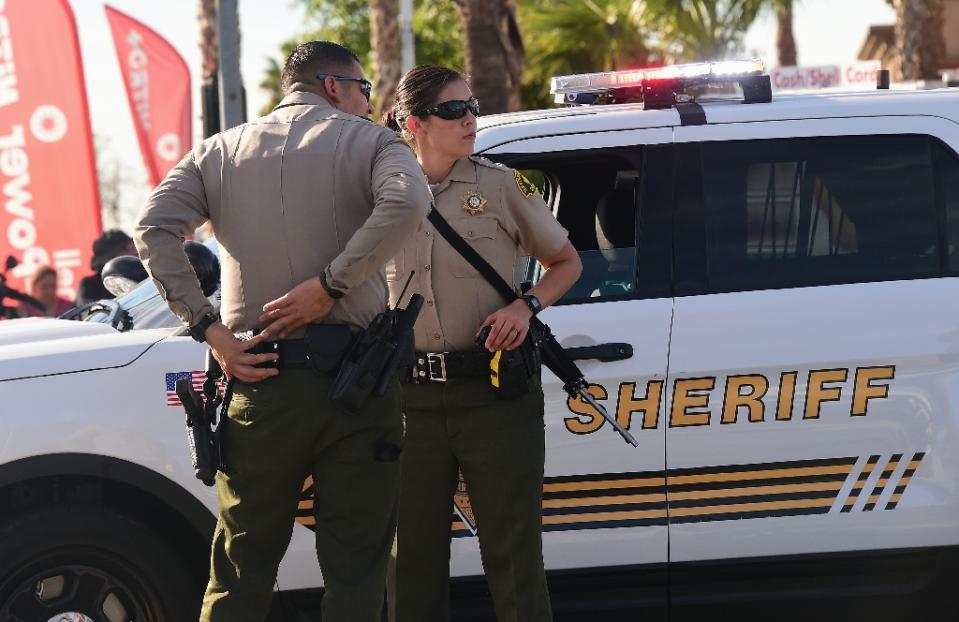 Seventeen others were injured - mostly by bullets from automatic-style rifles. Some persons injured in the panic to escape, they said.
The deceased woman was identified by police as 27-year-old Tashfeen Malik and the man as Syed Farook, 28, a US citizen. Malik's nationality was not clear immediately.
"There was a shootout," a police official said.
"A device that looked like a bomb also flew out of the vehicle," local media reports quoted Meredith Davis with the Bureau of Alcohol Tobacco and Firearms and Explosives as saying.
San Bernardino Police Chief Jarrod Burguan said the attackers were armed with assault-style rifles and handguns.
He said that both the suspects were dressed in "dark, kind of tactical gear".
Relatives of the suspects have said the two were married. Farook was an environmental specialist with the county health department who sometimes worked at the Inland Regional Center in San Bernardino.
Burguan told reporters that Farook angrily left the office holiday party before returning with Malik.
Police believe that the man and woman killed in a gun battle were the only two shooters.
FBI officials were carrying out raids at an apartment in Redlands, where authorities were serving a search warrant connected to the shooting.
Earlier, David Bowdich, the FBI's assistant director in Los Angeles, said the incident was being regarded as "possibly terrorism."
Obama condemns the incident: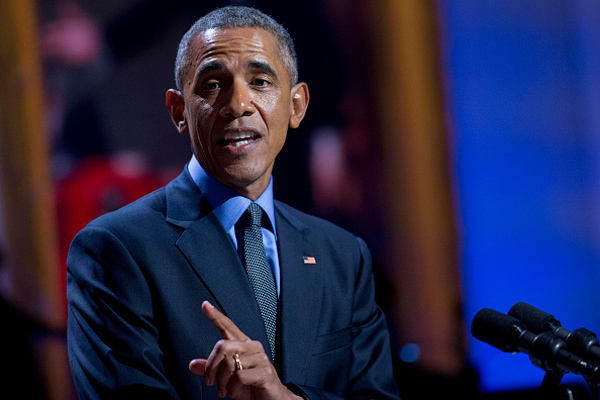 President Barack Obama was briefed about the shooting incident.
"We should never think that this is something that just happens in the ordinary course of events, because it does not happen with the same frequency in other countries," said Obama, who is pushing for a tighter gun control.
The US has witnessed over 300 incidents of shooting this year.
The incident marks the deadliest mass shooting in the US since 26 people were killed at a school in Newton, Connecticut in 2012.
-AFP via PTI