1984 anti-Sikh riots accused Congress leader Jagdish Tytler attacked in Delhi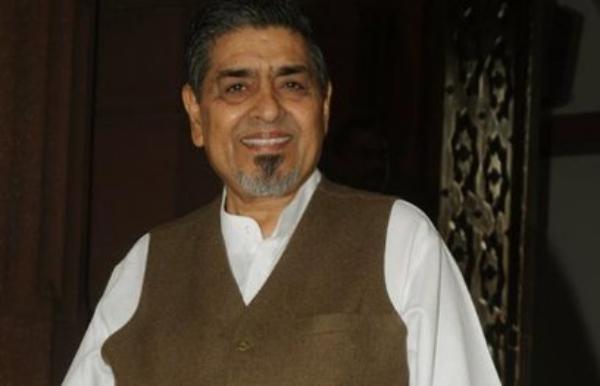 Congress leader an 1984 anti-Sikh riots accused Jagdish Tytler was allegedly attacked by a Sikh man at a party in the national capital.
According to media reports, a 23-year-old man, identified as Sehaj Umang Bhatia pushed and shoved Tytler while he was attending a wedding party at a farm house in Delhi's Mehrauli area.
Indo-Pak NSAs meet in Bangkok, discuss terror, J&K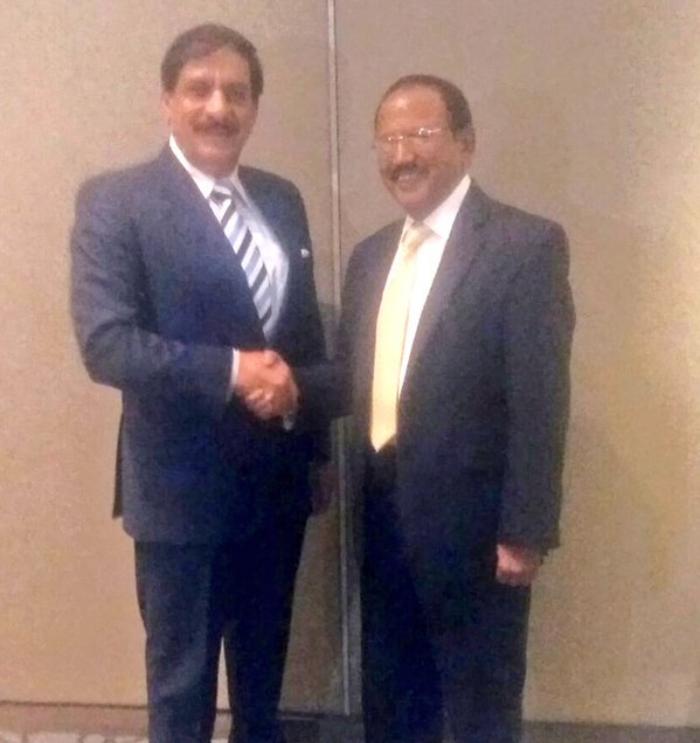 The National Security Advisors (NSAs) of India and Pakistan met in Bangkok on Sunday and held discussions on various issues of mutual interest, including terrorism and Jammu and Kashmir.
The meeting between the two NSAs - who were accompanied by Foreign Secretaries of their respective nations - was an outcome of the short meeting between Prime Minister Narendra Modi and his Pakistani counterpart Nawaz Sharif on the sidelines of the United Nations Climate Conference in Paris recently.
"Discussions were held in a candid, cordial, and constructive atmosphere, and covered peace and security, terrorism, J&K and other issues, including tranquillity along the Line of Control (LoC)," stated a joint press statement issued following their meeting.
US-led coalition raids 'kill' 32 IS fighters in Syria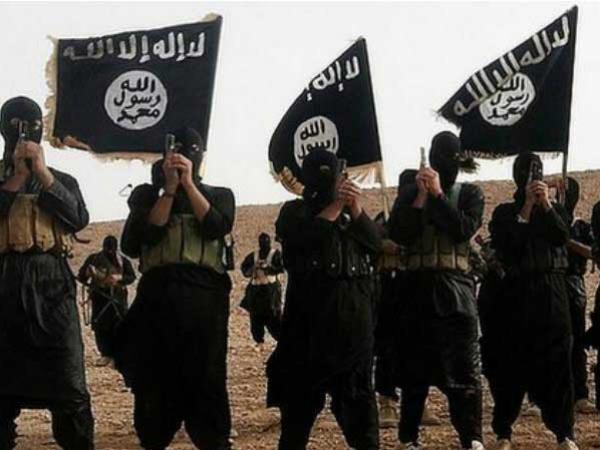 At least 32 Islamic State (IS) fighters were reportedly killed by the US-led coalition air strikes on IS' Syrian stronghold of Raqa province on Sunday.
Rami Abdel Rahman, head of the Syrian Observatory for Human Rights, saying that more than 40 IS jihadists were also wounded in a series of around 15 strikes on IS bases by planes believed to be from the US-led coalition".
He said the wave of raids hit IS bases to the north, east and southeast of Raqa city, which is the group's de facto Syrian headquarters.
-ANI
Murali Vijay fined for breaching ICC Code of Conduct in Kotla Test
Indian opener Murali Vijay has been fined for violating the ICC Code of Conduct during the day three of the final Test of the four-match series between India and South Africa at Feroz Shah Kotla Ground,New Delhi on Saturday.
Vijay was fined 30 per cent of his match fee by Jeff Crowe of the Emirates Elite Panel of ICC Match Referees.
The player was found to have breached Article 2.1.5 of the ICC Code of Conduct for Players and Player Support Personnel, which relates to "showing dissent at an umpire's decision during an international match".
UK launches airstrikes on ISIS-held oil wells in Syria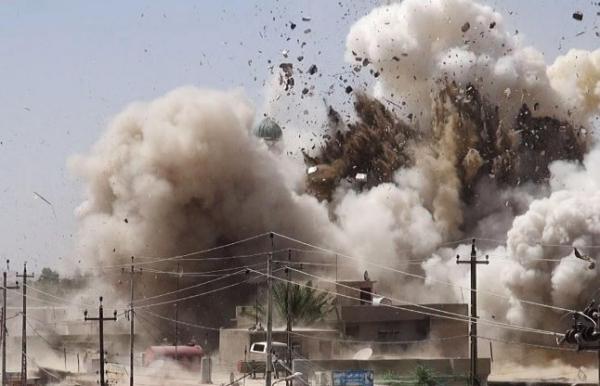 Amid a backdrop of mounting that coalition military forces may be drawn into the massive airstrikes against the expanding enclave of Jihadists, United Kingdom completed its second wave of bombing raids on Islamic State of Syria and the Levant (ISIS) in Syria.
According to the Guardian, four British warplanes - two Tornados and, for the first time, two Typhoons - struck oil wells in the ISIS controlled oilfield, according to the Ministry of Defence. The operation was described as part of 'daily missions' which suggested that more strikes were imminent.
Defence Secretary Michael Fallon reiterated that UK would be engaging against 'Syrian targets' for the long term and said the attacks were "not going to be short or simple".
Will beat Islamic State by staying strong, resilient and relentless: Obama
Speaking to the nation in a rare address from the Oval Office on the threat of terrorism, U.S President Barack Obama reiterated his pledge to wipe out the Islamic State of Iraq and the Levant (IS) and any other terrorist organisation that threatens to harm America and its people.
"The threat from terrorism is real, but we will overcome it. We will destroy ISIL and any other organisation that tries to harm us. Our success won't depend on tough talk, or abandoning our values or giving into fear. That's what groups like ISIL are hoping for. Instead, we will prevail by being strong and smart, resilient and relentless," Obama said.
North India feels tremors as 7.2 magnitude earthquake hits Tajikistan
Mild tremors were felt in parts of northern India as a 7.2 magnitude earthquake struck Tajikistan on Monday. Jammu and Kashmir, Punjab and New Delhi felt the tremors and Pakistan reportedly too was affected. "At around 1:20 am an earthquake struck Tajikistan and the tremors were felt in north India," said Seismologist JL Gautam.
The epicentre was located 109km west of Murghob in Tajikistan, according to US Geological Survey. Building shook and people were seen evacuating from their offices to safety.
(ANI)
Supreme Court refuses to direct govt on implementation of Uniform Civil Code
The Supreme Court on Monday refused to direct the government to take a decision on having a Uniform Civil Code(UCC) for all citizens across the country, saying it was for Parliament to make laws. A bench headed by Chief Justice of India TS Thakur declined to interfere in the matter. The Court was hearing a petition on how personal laws not in congruence with the declaration in the preamble of the Constitution "to constitute India into Socialist Secular Democratic Republic". The Apex Court, said if the personal law boards were discriminatory then affected people would petition and chided the petitioner Ashwani Upadhyay for filing cases without any regard for law.
Source: Hindustan Times
Sushma to leave for Pak tomorrow, Sartaj says focus on composite dialogue resumption
Acknowledging that the deadlock in Indo-Pak ties has somewhat eased, Pakistan Prime Minister's Advisor on Foreign Affairs Sartaj Aziz today said his talks with External Affairs Minister Sushma Swaraj this week would focus on the resumption of composite dialogue process.
Aziz, while talking to reporters here, said Swaraj is arriving in Pakistan tomorrow to attend the 'Heart of Asia' Conference and during her visit will also call on Prime Minister Nawaz Sharif. Aziz said the deadlock in Indo-Pak ties had eased to some extent. During his talks with Swaraj, Aziz said various matters with focus on resumption of composite dialogue process between the two countries will be discussed.
Source: PTI
Burj Khalifa isn't the world's tallest building anymore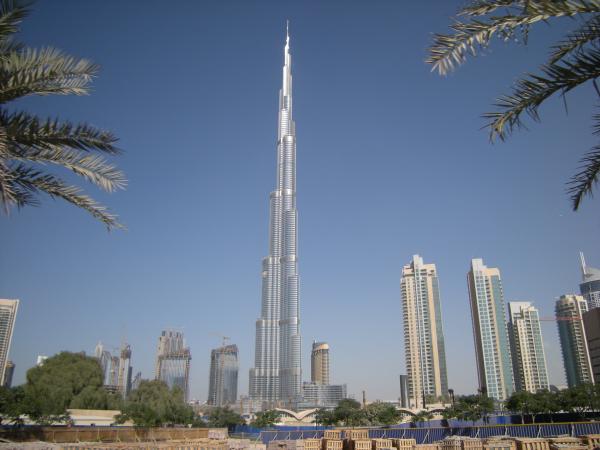 The world's tallest building, Jeddah Tower, will shoot 3,280 feet into the sky, beating Dubai's Burj Khalifa which stands at 2,722 feet. It's being developed by Saudia Arabia's Jeddah Economic Company which is the tower's owner as well. A Saudi government release has been circulated which says the Jeddah Economic Company signed a $2.2 billion deal with Saudi Arabia's Alinma Investment (8.4 billion Saudi riyals) for the project. The ambitious plan for the project includes 59 elevators (54 single-deck and five double-deck elevators) and 12 escalators. It is supposed to have space for a hotel, office space, apartments, luxury condos and even an observatory.
Microsoft extends the olive branch to Apple, at least for Christmas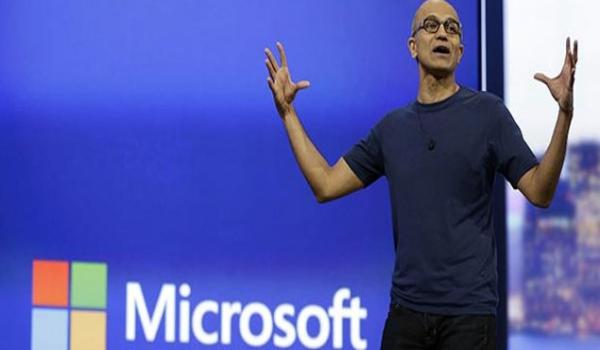 Tech rivals Apple and Microsoft are being nice to each other, likely to usher in festive cheer, but rather surprising nonetheless. The latest campaign by Microsoft saw a store full of its employees in New York barge into a nearby Apple store. Not to vandalise of course. But to sing Christmas carols (including Jill Jackson Miller's "Let There Be Peace On Earth"!) and hold candles, before going on to hug the Apple employees. And yes, the employees who sang had to give auditions. Before they start snapping back at each other next year, fans can celebrate this unlikely union for now.
Turkey involved in illegal oil trade, says Russia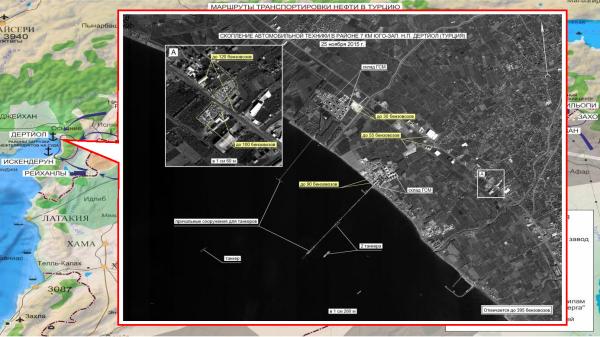 Russia has stepped up the offensive against Turkey already. At Moscow's National Defense Control Center, authorities showed foreign journalists a presentation with satellite images dating to August. It supposedly showed trucks, numbering in the thousands, transporting oil from ISIS controlled regions in Syria and Iraq into Turkey. Deputy Defense Minister of Russia, Anatoly Antonov, alleged that Turkey's top leadership - President Erdogan and his family, is involved directly in this "illegal oil business". No concrete evidence was given to this effect however.
NY Times Thailand stopped from carrying a story on Thai family's wealth
Don't criticise the king. Or at least, that's the message that was sent across recently by Thailand's edition of the International New York Times. It came with a blank page where originally a story on the wealth of the Thai royal family would have been.
The newspaper's Bangkok printer decided it was too sensitive to be carried. The dropped story was specifically about the need for greater transparency at the Crown Property Bureau which constrols the monarchy's massive financials. New York Times did clarify that "The article in this space was removed by our printer in Thailand. The International New York Times and its editorial staff had no role in its removal."