Panama papers: Nawaz Sharif orders judicial commission to probe his family
Following the Panama Papers leak, Pakistan Prime Minister Nawaz Sharif announced that a high-level judicial commission will be formed to probe his family after the expose revealed that his sons and daughter owned offshore companies. Sharif reportedly said that the judicial commission will be led by a retired Supreme Court judge. He claimed that here was an agenda against him and that certain people were digging issues from decades ago.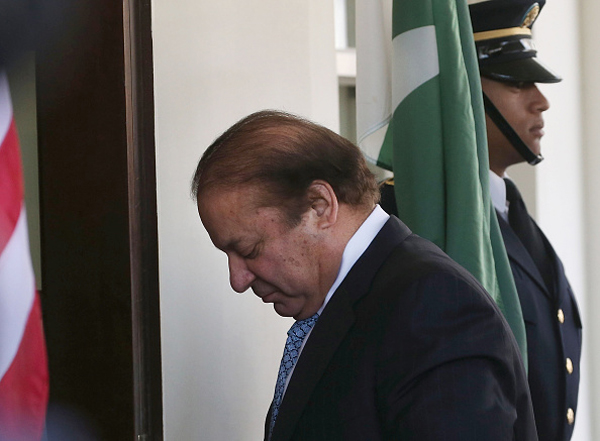 He also invited all politicians accusing him and his family to present evidence of any financial wrongdoing before the judicial commission. According to documents available on the ICIJ website, Sharif's children Mariam, Hasan and Hussain "were owners or had the right to authorise transactions for several companies".
Mumbai multiple blasts: 3 accused sentenced to life
The Prevention of Terrorism Act court on 6 April sentenced Muzammil Asari to life imprisonment in connection with the multiple Mumbai blasts between 2002 and 2003 at Mumbai central railway station, Vile Parle and Mulund. The other accused, Farhan Malik Khot, Wahid Abdul and SIMI operative Saquib Nachan have been given 10 years life imprisonment. A total of 12 people were killed in the blasts that also injured over 130 people. On 29 March, the court convicted ten out of 13 accused in this case. On 13 March, 2003, twelve people were killed in Mulund train blasts. Before that, on 6 December, 2002, many people were injured in a blast at McDonald's at Mumbai Central station, while a person had died in a blast in a market in Vile Parle on 27 January, 2003.
Bernie Sanders, Ted Cruz win Wisconsin Presidential primaries
Senator Bernie Sanders scored a crucial victory over Hillary Clinton in the state of Wisconsin, throwing a road block in his Democratic rival's march toward the party's presidential nomination. Sanders also bolstered his claim that he can challenge the former Secretary of State in her adopted home state later this month. Republican Ted Cruz also won the Wisconsin presidential primary, dealing a blow to front-runner Donald Trump's hopes of amassing the delegates needed for the party's nomination ahead of the July convention.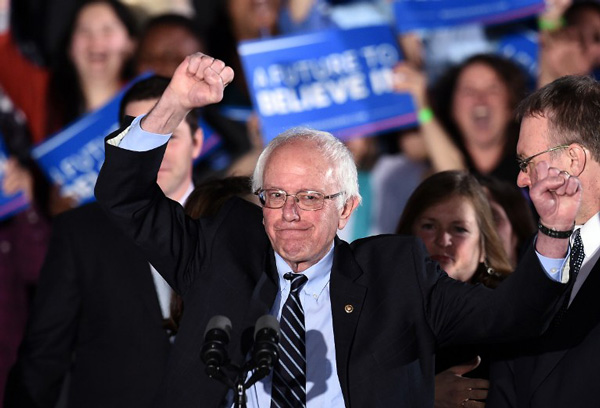 Iceland PM resigns following Panama Papers furore
In the wake of outstanding revelations following the leak sensational Panama Papers, Iceland Prime Minister Sigmundur David Gunnlaugsson on Tuesday resigned from his post. The resignation of the Iceland prime minister is the first prominent political fallout after the leak of documents from a secretive Panamanian law firm about offshore shell companies and tax shelters. Gunnlaugsson had earlier insisted that he would not resign from his post following the leak which revealed that he and his wife, Anna Sigurlaug Palsdottir, had set up a company in 2007 in the British Virgin Islands through the law firm, Mossack Fonseca. The documents also claimed that the Iceland prime minister had sold half of the company to his wife for One Dollar on the last day of 2009.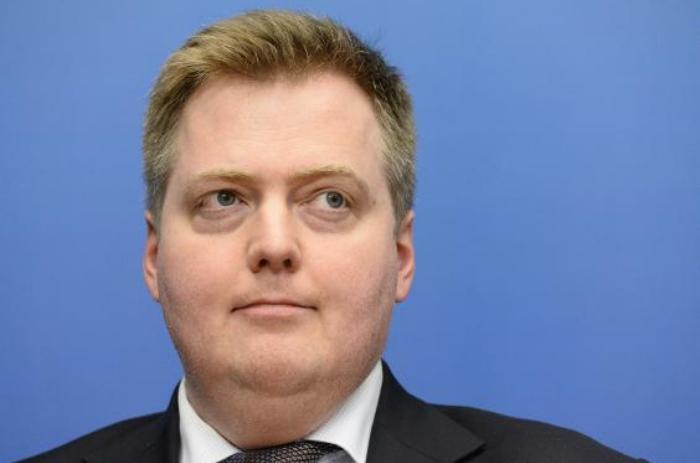 Amitabh Bachchan finally breaks his silence on Panama tax evasion case
Bollywood star Amitabh Bachchan featured on the Panama Papers list for reportedly being listed as the director of four shipping companies registered in offshore tax havens. However, the veteran actor has issued an official stance on the matter. The statement reads: "I do not know any of the companies referred to by Indian Express - Sea Bulk Shipping Company Ltd, Lady Shipping Ltd, Treasure Shipping Ltd, and Tramp Shipping Ltd. I have never been a director of any of the above stated companies. It is possible that my name has been misused. I have paid all my taxes including on monies spent by me overseas. Monies that I have remitted overseas have been in compliance with law, including remittances through LRS, after paying Indian taxes. In any event the news report in Indian Express does not even suggest any illegality on my part."
Lathicharge on non-Kashmiri students at NIT, CRPF deployed in campus
At least four non-Kashmiri students of Srinagar's National Institute of Technology sustained injuries in a police lathi charge inside the campus on 5 April. Following the incident, two companies of CRPF were called in to maintain the peace at the campus, IBNLive reported. Around 500 non-Kashmiri students, carrying the tricolour, were heading to the main gate of the institute to demand that the exams be postponed when they were lathi charged. Police said the students pelted stones when stopped near the main gate. The situation is now normal, Jammu and Kashmir Deputy Chief Minister Nirmal Singh confirmed in a tweet. The media has been barred from entering the campus and report the issue.
Comets, asteroids made Mars habitable
Turns out, massive bombardment that occurred some four billion years ago by comets and asteroids as large as West Virginia may have made Mars more likely to support life. Researcher Stephen Mojzsis from the University of Colorado Boulder said that if early Mars was as barren and cold as it is today, massive asteroid and comet impacts would have produced enough heat to melt subsurface ice. The impacts would have produced regional hydrothermal systems on Mars similar to those in Yellowstone National Park, which today harbor chemically powered microbes, some of which can survive boiling in hot springs or inhabiting water acidic enough to dissolve nails. The study is published in Earth and Planetary Science Letters.
Latur: Locals forced to travel distances in search of water
The locals in the drought-hit Latur District of Maharashtra are forced to travel long distances for water, as it is experiencing an unprecedented water scarcity this summer. According to the villagers, the administration sends limited water tankers to the village. The villagers either have to buy water or get them from the nearby farm. The women of the village have to bring water from across two kilometres. The villagers spent almost the whole day sourcing water. "We get water from relative's house which is almost two kilometres away. We don't have money to pay for water from the tanker. We can eat half a roti and sleep, but life can't function without water," said a local. Section 144 was imposed today in Parbani area after locals clamored for water resources.