Violent clashes mar civic polls in West Bengal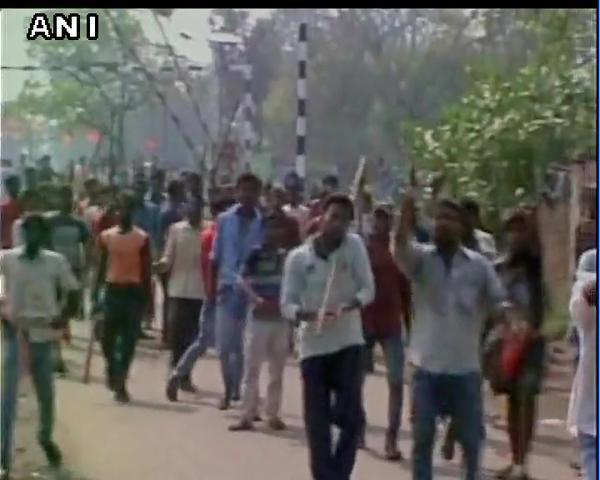 Even as civic elections are underway in West Bengal, reports of violent clashes between Trinamool Congress workers and those of Left front have marred the event.
According to ANI clashes have been reported during the polling for Asansol and Bidhan Nagar Municipal Corporations. A district official said a bomb was hurled in Jamuria area of Asansol. Polling, however largely remained peaceful.
Nepal raises the trade obstruction issue with India at the UN
Nepal has turned to the UN over alleged obstruction of a key border trade point with India that has resulted in acute shortage of essential goods as it appealed to the international community to ensure that land- locked countries' freedom of transit is not curtailed.
Deputy Prime Minister Prakash Man Singh, who led Nepal's delegation to the UN General Assembly, held talks with UN Secretary-General Ban Ki-moon during which the issue of "India's blockade" on the border also figured, sources close to Singh told PTI.Ban expressed his concern over the obstruction of essential supplies and the difficulties resulting from it, they said.
Three main Nepali parties come together against India
To oppose India's intervention in their constitution-making process and for endorsing the demands of Madhesi community in Nepal for stronger representation, three main political parties of the country have united and raised their concerns.
The Nepali Congress (NC), Communist Party of Nepal-Unified Marxist Leninist (CPN-UML) and Unified Communist Party of Nepal-Maoist (UCPN-M) have jointly opposed India's efforts to modify Nepal's newly promulgated constitution as per its demands, claims a dna report.
One third candidates in first phase of Bihar election have criminal cases, one fourth are 'corepatis'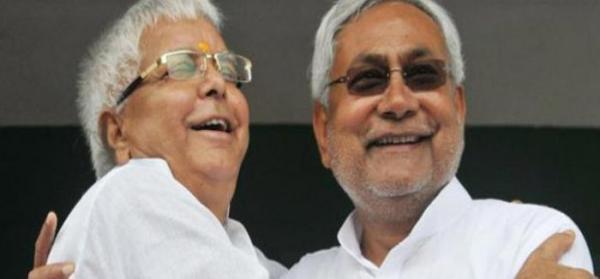 The Association of Democratic Reforms (ADR), on 3 October, released a background analysis of the 583 candidates who will be contesting in the first phase of Bihar elections.
According to the report, out of the total 583 candidates, 174 or 30 per cent of them have declared criminal charges against them. Also, among these 174 candidates, 130 have serious criminal charges like murder or attempt to murder, spreading communal hatred, kidnapping, crime against women, etc., against them which accounts to 22 per cent of the total.
On the other hand, 25 per cent of the candidates, i.e. 146 are crorepatis and the average assets per candidate is Rs 1.44 crore.
German Chancellor Merkel arrives in India on three-day visit
Son of local BJP leader arrested in Dadri case, Sangeet Som visits the village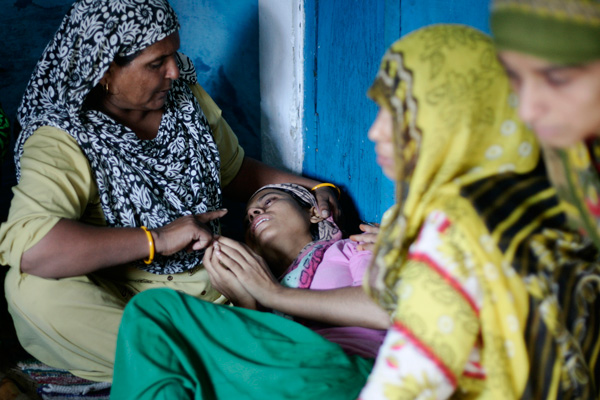 The Uttar Pradesh police, on 3 October, arrested the two main accused in Dadri lynching case, Vishal and Shivam, from the Noida bus depot when they were trying to flee.
As per media reports, Vishal is the son of local BJP leader Sanjay Rana who is allegedly a close aide of Union Minister Mahesh Sharma. The FIR filed by Akhlaq's family also contains Rana's name.
BJP MLA Sangeet Som also visited the village and accused the UP administration of carrying out a one-sided investigation in the case. Som is the main accused in 2013 Muzzafarnagar riots case.
20-year-old boy who is taking selfies everyday since eight years
Hugo Cornellier, a YouTube user, has been documenting his ageing since the age of 12 by taking selfies every day, and his two-minute time-lapse video is a compilation of nearly 3000 self-portraits, reports News.com.au.
Talking about his clicks, the 20-year-old Montreal resident said he will keep on taking pictures as long as he is physically able as he carries his laptop where ever he goes.
Cornellier further said it all started when his father bought him a time-lapse camera and he decided to document his teen years and ageing process.
ASCI finds Airtel 4G speed challenge ad misleading
The Advertising Standards Council of India (ASCI) has asked Airtel to either withdraw or change its 4G speed challenge ad in a notice sent to the company. The ASCI took this step after a comsumer complaint was filed agains its new advertisement campaign claiming that airter has the fastest internet facility and if someone proves that wrong, the company will provide free internet to that person for life.
However, the company told media that it is engaging with the ASCI and will provide the necessary evidence and technical data to back their advertisements.
Critically endangered tortoises the size of a tennis ball seized en route to Malaysia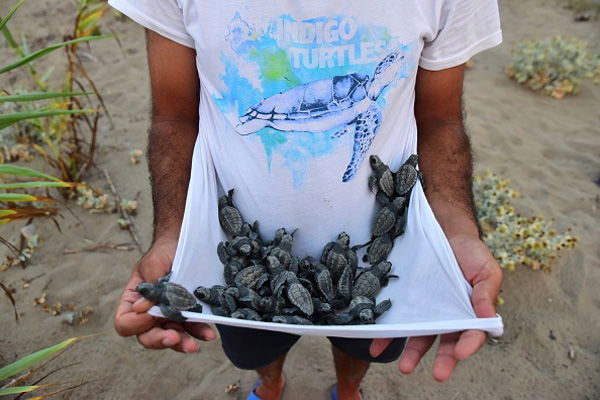 Customs officials, in one of the largest seizures of its kind in Madagascar, seized more than 700 critically endangered tortoises from being smuggled into Malaysia. The seizure of 771 tortoises, "the size of a tennis ball" happened on 28 September. Turtle Survival Alliance, conservative group, said that it was the largest seizure of its kind. Most of the tortoises are just a few years old. The tortoises are from the radiated and ploughshare species. Both the species are critically endangered.
The tortoises were found hidden in socks and even childrens' diapers and then covered with clothing in two packages. The packages were marked as "unaccompanied freight."
11 women kicked off a Wine train. Their crime? Laughing too loudly
A group consisting of mostly African-American women have collective sued a California wine train company for a whopping $11 million. They are suing the company for kicking them off the train for laughing too loudly and for racial discrimination, defamation and breach of contract. 10 out of the 11 women are black. They say the employees of the Napa Valley Wine Train removed them for getting too loud while celebrating the birthday of one of their book club members. They allege they were targeted because of their race.
After the incident, the hashtag #LaughingWhileBlack took off instantly on the social media site, Twitter. According to a press release published by their attorney, the women were "marched through the six cars comprising the entire train and turned over to police who detained the women in the hot sun."