Saudi Arabia executes 47
Saudi Arabia began the new year the way it left off in 2015 - with executions. According to the Saudi Interior Ministry, a total of 47 people were executed on Saturday. Among those executed were 43 Sunni jihadists, including some prominent leaders and ideologues of Al-Qaeda. The remaining four were Shi'ites, including leading cleric Nimr al-Nimr.
Al-Nimr's death has sparked outrage among the Muslim world, drawing sharp condemnation from Iran and others. This is Saudi Arabia's largest execution since 1980 when 63 rebels were killed for seizing Mecca's grand mosque.
Indian consulate in Afghanistan's Mazar-e-Sharif attacked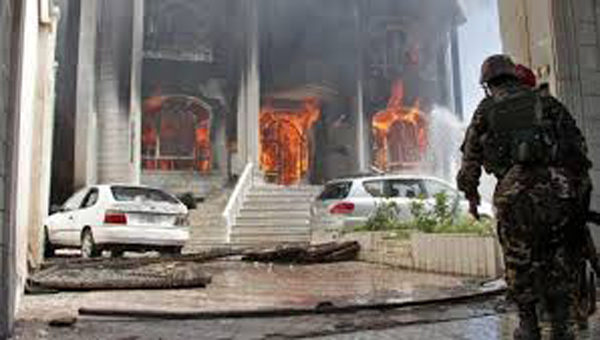 The Indian consulate in Mazar-e-Sharif, northern Afghan, was reportedly attacked on Sunday, with unknown gunmen attempting to enter the compound after twin explosions and shots were heard.
No details were immediately available on casualties or damage, reported Reuters.
Ministry of External Affairs (MEA) sources, however, said there were no reports of any casualties in the attack on the Indian consulate.
The ministry said it was in touch with Kabul mission and consulate officials, and was monitoring situation closely.
Firing reported at Pathankot again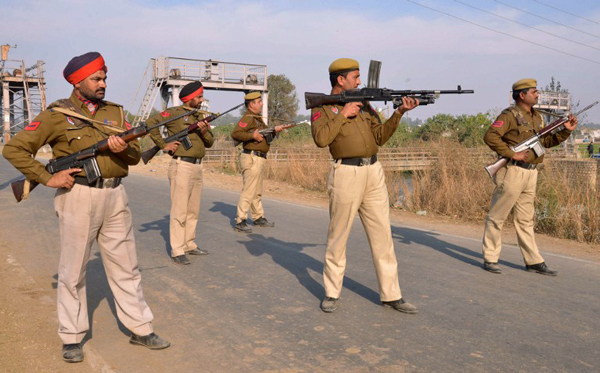 Seven security personnel have been killed in the operation to flush out terrorists from the Pathankot Air Force base in Punjab that continued into the second day, The Indian Express reported.
The gunbattle between terrorists and security personnel at the Pathankot Indian Air Force base continued into the second day on 4 December. The Indian Express reported that 7 security personnel had been killed in the attack.
The bodies of four terrorists have been recovered from the area. On Sunday night, Prime Minister Narendra Modi held a meeting with NSA Ajit Doval and foreign secretary S Jaishankar. Home Secretary Rajiv Mehrishi said that eight IAF and 12 NSG personnel have been injured.
Saudi-Iran row grows as West Asia simmers
Saudi Arabia on 4 January halted flights and trade with Iran after outrage over the killing of Shia cleric Nimr al-Nimr, who was among the 47 people Saudi Arabia executed on 2 January.
Bahrain, Kuwait and the United Arab Emirates have backed the kingdom. Iran's President Hassan Rouhani and Supreme Leader Ayatollah Khamenei condemned the execution. Protests were also held at Srinagar and Lucknow. Oil prices spiked early on 4 January.
Blasts in Kabul barely hours after attack on Indian Consulate
An explosion rocked Afghanistan on Monday evening, the second explosion to hit Kabul on 4 January, near the Hamid Karzai Airport, AFP reported.
This attack comes less than 12 hours after the attack on the Indian Consulate in Mazar-e-Sharif, where five Afghan security forces and two civilians have reportedly suffered injuries. Three terrorists killed during retaliatory operation by Afghan police, PTI reported.
6.7 magnitude quake jolts Manipur
At least eight people have been killed and several injured after a 6.8-magnitude earthquake struck near the India-Myanmar border around 4:30 am on 4 January with the epicentre in Tamenglong district of Manipur.
Three were killed in Bangladesh. Tremors were also felt in Assam, Tripura, West Bengal, Odisha and Jharkhand, among other areas.
Fresh tremors measuring 3.6 on Richter scale were felt at Manipur at 9:30am. President Pranab Mukherjee has expressed grief at the loss of life.
All schools in the state will remain closed for seven days.
Hizb-ul-Mijahideen led United Jihad Council claims responsibility for Pathankot attack
Just as the Indian security forces wound up an intense engagement with militants holed up in Pathankot Air Base in Punjab, killing all six of them, a group called the United Jihad Council (UJC) has claimed responsibility for the attacks.
The United Jihad Council, a conglomerate of militant groups, is led by the Hizb-ul-Mujahideen leader, Syed Mohammed Yusuf Shah or Syed Salahudeen.
According to Greater Kashmir, Hussain accused the Indian government of suffering from a 'Pakistan phobia'. He said: "By accusing Pakistan for every attack, India neither succeeded in the past to malign the Kashmir Freedom Struggle nor will it get anything in future through malicious propaganda."
Kanye West takes on Bill Cosby & Steve Harvey in his latest song
Keeping with tradition, Kanye West released his 2015 year-end song as the year slipped away. 'Facts', is probably not his best work but it packs in some punch. He's taken digs at Bill Cosby, Steve Harvey and Nike.
"Do anybody feel bad for Bill Cosby/ Did he forget the names just like Steve Harvey"That's an untamed shot at the criminal charges Cosby faces for sexual assault and the spectacular goof-up by Harvey while announcing the Miss Universe results last year.
But it doesn't end there. Kanye has gone on to poke fun at Nike, his brand rival. West himself is an Adidas endorser. The song goes on to croon about his Kardashian wife and they individual and collective achievements.
Show some love for these gigantic pre-historic birds
When you think Dinosaur, chances are you're imaging these humongous reptiles running across, terrorising the little ones.
Sadly the dinosaurs' avian relatives fail to make centre stage as much. But the Carnegie Museum of Natural History in Pittsburg has a constructed scene, where you can get a good shot of the Quetzalcoatlus (or the-thing-which-cannot-be-pronounced). They're a part of the Pterosaur family.
These creatures are the largest flying ones that ever lived. When in flight, their wings spread out to about 36 feet wide. On land, they roamed on all fours and towered at 16 feet in height. Despite what the 'Jurassic World' showed us (the flying dinosaurs picking up tourists), pterosaurs were actually incapable of plucking up human-sized objects with their beaks. Instead they either stabbed or hammered their prey. If that piqued your interest, the Pittsburg Museum has a whole range of flying terrors that might catch your fancy. Look it up!
'Star Wars: The Force Awakens' set to beat 'Avatar's' record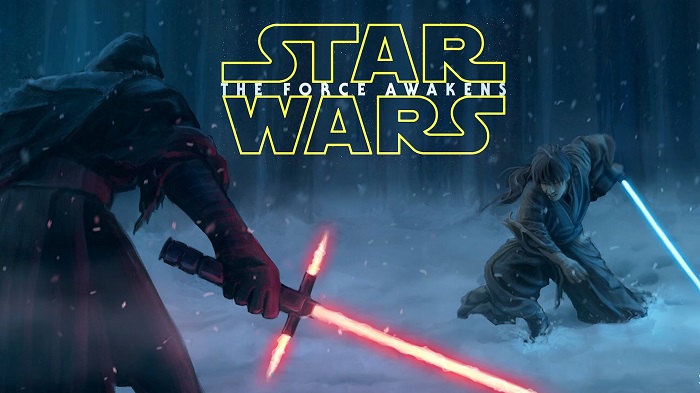 Yes, you read right. Then again maybe the Star Wars fan in you never doubted it. The latest sequel is steadily gathering numbers and moving up box office charts in the US. Its gearing up to beat the present record holder 'Avatar'. The film has already overtaken 'Titanic' and 'Jurassic World'.
'Avatar' had earned $760.5 million during its stateside run. 'Star Wars' picked up a whooping $740.4 million. The space opera right now ranks as the sixth highest grossing movie ever, after garnering $1.5 billion worldwide.
It will probably beat 'Furious 7" and 'The Avengers' by this week to secure the fourth place on the charts. The premier in China next week will be the needed boost to push it to first place. But all depends on how the Chinese receive the film. Fingers crossed.
Govt plans study on drug abuse among street children
The Delhi government's SC/ST Welfare and Women and Child Welfare ministry has floated a proposal to undertake a study on drug and substance abuse among street children, the Hindu reported.
According to the report, Minister Sandeep Kumar has said the ministry will collaborate with the All India Institute of Medical Sciences for the study. The study will the ministry comprehend the situation and address the factors that contribute to substance abuse among street children.
The Hindu quoted the minister as saying that "there is no estimate on the number of street children using drugs in Delhi".