Nitish-led alliance attacks Modi for 'insulting' Bihar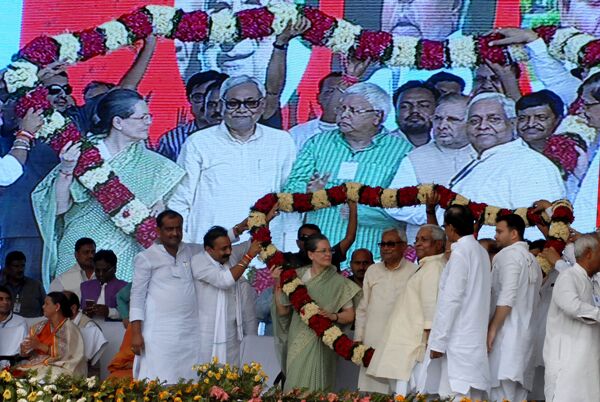 Prime Minister Narendra Modi on 30 August came under scathing attack from Grand Secular Alliance in poll-bound Bihar with Chief Minister Nitish Kumar, RJD chief Lalu Prasad and Congress President Sonia Gandhi accusing him of "insulting" the state and failing to deliver on any of his promises. In hard-hitting speeches, the leaders raised the issue of Bihari pride and said the people would give a befitting reply to Modi as he had "denigrated the legacy of the state" with his DNA remark. Sonia alleged Modi government has done nothing other than "show-baazi" despite completing one-fourth of its time. Kumar said Modi had remembered Bihar only now after 14 months as elections are due in the state.
AAP says Modi govt finally admits 'land ordinance a mistake'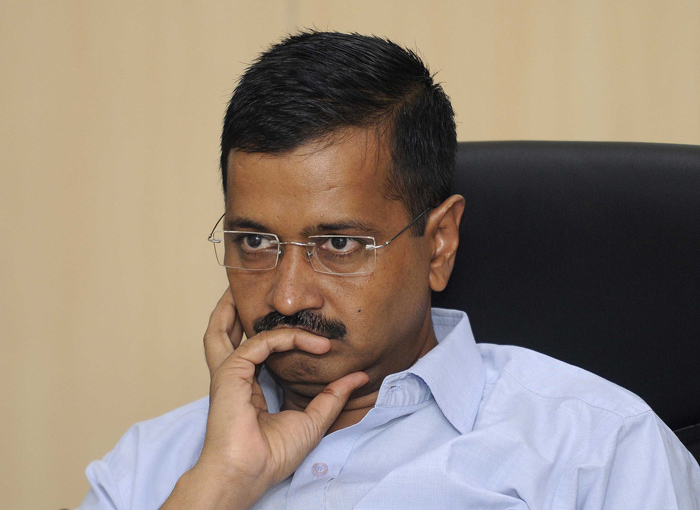 AAP on 30 August charged that the BJP-led NDA government had "finally accepted its mistake" over the Land Bill issue after Prime Minister Narendra Modi announced on Mann ki Baat that the Centre would not be further re-promulgating the Land Ordinance after it expires today. The ruling party in Delhi further claimed that Modi's announcement also underlines its stand that the BJP-led regime was "anti-people and anti-farmer". The Modi government, by giving up on its efforts to bring the "pro-corporate" land ordinance, has acknowledged that it was trying to "thrust the Bill" upon the people, alleged AAP.
Mumbai Police recreate Sheena Bora murder scene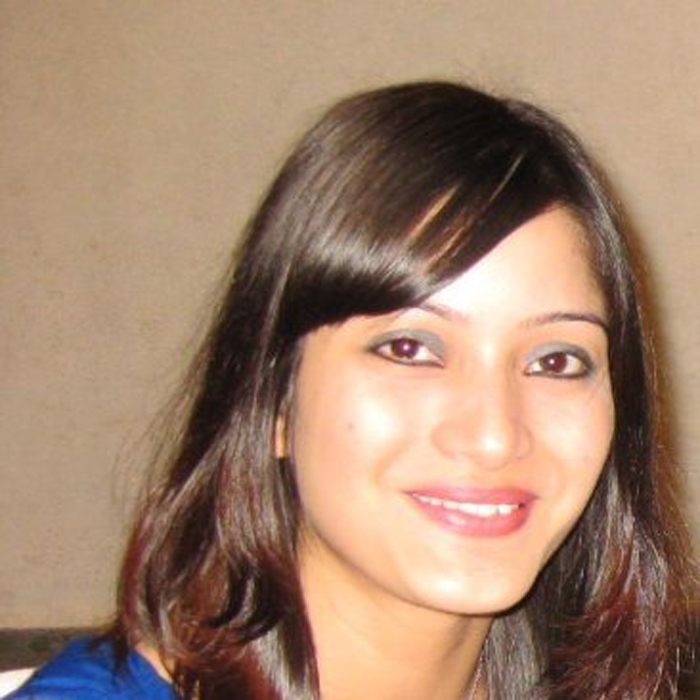 The sensational Sheena Bora murder case took another turn on 30 August when police seized a suitcase that was purportedly meant for packing the body of her brother, whom Indrani Mukherjea had allegedly planned to kill, even as key accused Sanjeev Khanna and the driver were taken to spot to re-create the crime scene. Officials were tightlipped about the progress in the probe amidst reports that Indrani and her former husband Sanjeev Khanna had been making contradictory claims about who killed her daughter Sheena three years ago. The new twist in the probe came when Sheena's brother Mikhail claimed that their mother Indrani had planned to kill him too on April 23, 2012, when she offered him a drink laced with sedatives.
Will take agitation to national level, says Hardik Patel in Delhi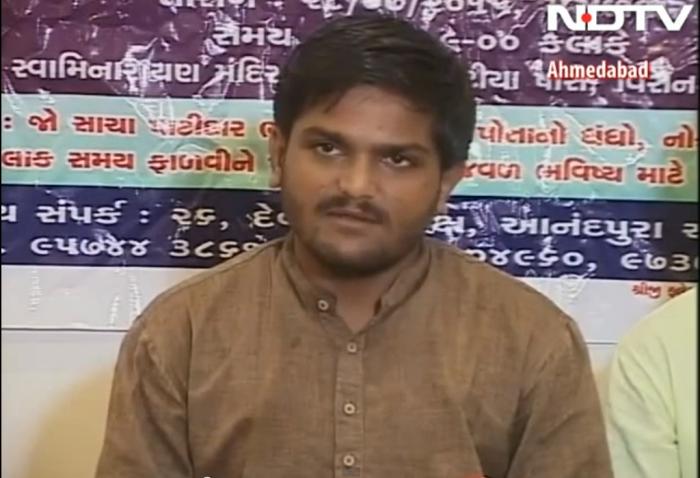 Hardik Patel, the face of Patel quota stir in Gujarat, on 30 August in a press conference in the capital announced plans for a nation-wide agitation seeking reservation for nearly "27 crore people" of various communities including Gujjars and Kurmis. The 22-year-old leader, who held a series of meeting with various community leaders in the city, said the reservation agitation "was a marathon and not a 100-metre race" and he intends to hold mega-rallies in different parts of the country to widen the stir. "Whatever has happened in Gujarat, we want to take it at the national level and there are (people of) around 12 states who are connected to us," he said.
Kalburgi murder: CPI calls on govt to establish justice as early as possible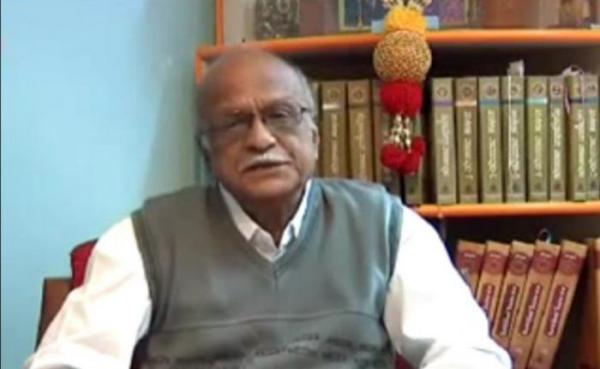 The death of renowned scholar MM Kalburgi was met with Communist Party of India (CPI) on Monday demanding firm actions from the government to establish justice as soon as possible. Dubbing the incident as "shocking," CPI leader D Raja said: "MM Kalburgi was known for his secular, democratic values and his writings. He was a great educationalist." "I demand that the government acts firmly and culprits are booked as early as possible. Justice must be established," he added. Kalburgi was shot dead by unknown persons around 8.40 a.m. in Dharwad on Sunday. He was rushed to the District Civil Hospital, but was declared dead by the doctors. The Kannada scholar was conferred with the National Sahitya Akademi Award in 2006 for his collection of research articles, titled 'Marga 4'.
Russia shuts down its first and only LGBT film festival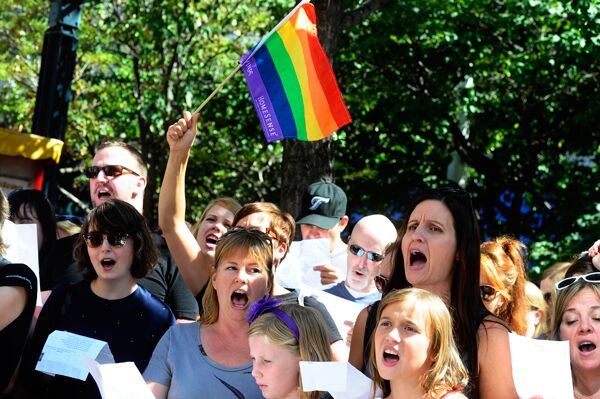 The Moscow Premier, a charitable film festival that hosted free screenings of films considered controversial in Russia, has been shut down by the government. Moscow's cultural committee pulled funding for the festival this year citing the poor economic situation the country is in. However, given the Russian governments blatant anti-LGBT stance, the move is seen as being far more sinister. The 13 year old festival was cancelled just 2 days before it was to begin on September 2. In its place the cultural committee has decided to fund a new "positive, youth-oriented" festival called the Youth Festival of Life Affirming Film.
Only 16 women register to vote in Saudi municipal elections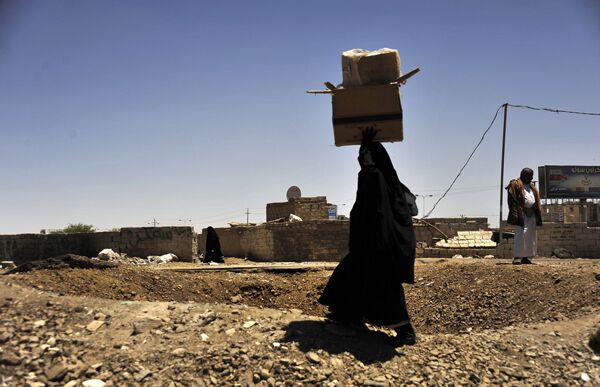 It's the first municipal elections in Saudi where women will get to participate and contest, but things haven't begun very promisingly. While at least 70 women candidates are expected to stand for election, only 16 women have registered thus far. Voter registration begun on August 22, while candidate registration began on August 30. Shaha Muhammad Asiri, chairperson of the women's election circuit in Al-Darb has blamed the poor registration turnout on social conditions and a lack of awareness. The elections will be the first opportunity for women to vote and contest in Saudi thanks to a 2011 decree passed by the now diseased King Abdullah.
Another national record broken at World Series
After Lalita Babar bettered the national record in the 3000m steeplechase last week, it was OP Jaisha's turn in the marathon. Despite finishing in 18th, Jaisha bettered her own national record by just under 3 minutes. Jaisha clocked 2:34:43 in the early morning marathon event. Another Indian athlete, Sudha Singh, finished just behind Jaisha and also managed to better the previous national record. Sudha's timing meant that she has now qualified for the Rio Olympics. The qualification mark for the Olympics is set at 2:42:00; Singh clocked 2:35:35 in Beijing whereas Jaisha had already qualified en route to setting the former national record in January.
Union Minister Sadhvi Niranjan Jyoti: Hindu women shouldn't marry outside community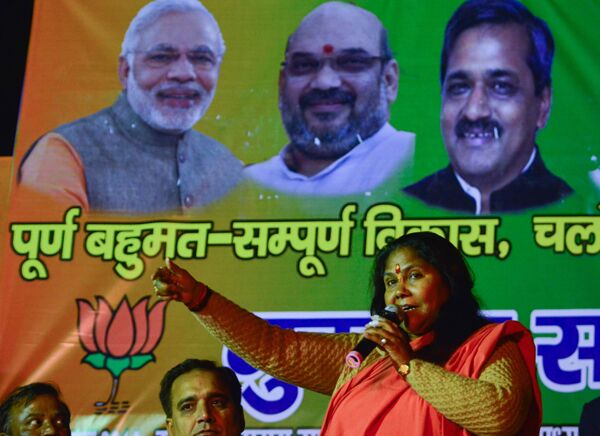 Union Minister Sadhvi Niranjan Jyoti has done it again. After last year's controversial statement asking voters to choose between "Ramzadon" and "haramzadon", she has now said Hindu women should not marry outside the community. Speaking at the Jayanthi celebrations of Sree Narayana Guru in Kerala, Jyoti said that Hindu women marrying outside the religion would weaken "Hindu nari shakti". Jyoti's statement was in reaction to the recent religion census data. Jyoti called the data "disturbing", saying it would destroy the balance of the country. The outspoken MP is the Minister of State for Food Processing.
Drug culture changes to protect endangered vultures from dying out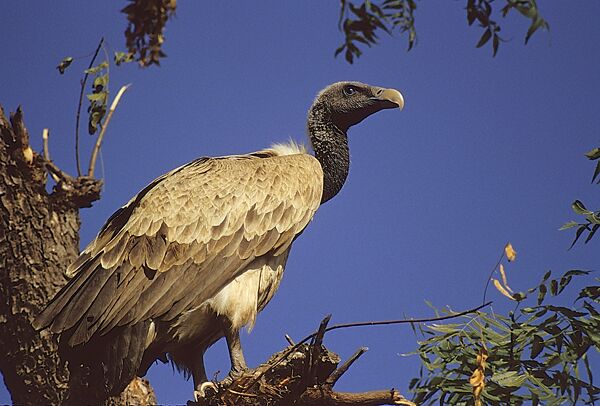 To save vultures from extinction, the Health Ministry has regulated the drug formulation of Diclofenac for human use and will now be available as a single dose vial of 3ml instead of the current 30 ml. Diclofenac had been banned in 2006 from veterinary use but human formulations of the drug were still being illegally used to treat animals. The drug is toxic for vultures, according to studies conducted by the Bombay Natural History Society and other organizations. Vultures mainly scavenge on dead bodies of wild animals. They have been dying en masse after feeding on carcasses which were administered with Diclofenac 72 hours prior to their death about 72 hours prior to their death. Three species of vultures in India had declined by about 99% over the past two decades.
TN government bans Dalit literature; protest expected
The Aadhi Tamizhar Peravai accused the Tamil Nadu government of trying to clamp down on Dalit literature "for their own political reasons", after two books about schedule casts were banned. The Home Department ordered the banning of Venthar Kulathin Iruppidam Ethu? (What is the place of the Venthar community) by E Senthil Mallar and Madurai Veeranin Unmai Varalaru (Real History of Madurai Veeran) by Kuzhanthai Royappam. The second book was published by the Aadhi Tamizhar Peravai back in 2013. Portions of the book were like to cause disharmony, feeling of enmity, hatred and ill-will between different communities subsequently leading to communal tension. The group threatened to carry out a protest on Monday, 31 August, if the ban was not revoked.