Russian airstrikes reportedly kill 18 people in Syria
A monitoring group reports that around 18 people have been killed in a Russian airstrike on a Syrian town that has been held by insurgents.
According to the Guardian, the Syrian Observatory for Human Rights (SOHR), and the Local Coordination Committees report that the airstrikes were on the town of Ariha, where heavy causalities were caused as a busy market was hit in the airstrikes.
ISI spy ring busted in J&K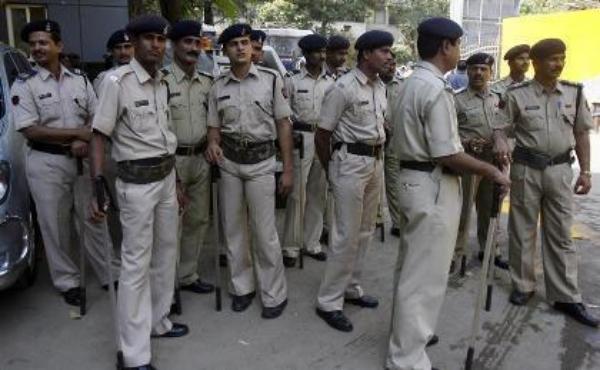 The Crime Branch of Delhi Police has busted an espionage racket supported by Pakistan's ISI(Inter-Services Intelligence).
A handler of Pakistan's Intelligence Operative and one BSF (Border Security Force) serving officer have been arrested.
According to the police, the handler of Pakistan's Intelligence Operative (PIO) used the contacts of different security agencies to procure secret and confidential information detrimental for the security of the country.
'Historical' Davis Cup victory my most 'emotional win': Murray
Britain number one Andy Murray, who scripted history after winning Davis Cup for his country after a long gap of 79 years, said that he had never been as emotional as he was after the win.
The world number two defeated Belgium's David Goffin 6-3 7-5 6-3 to give the visitors an unassailable 3-1 lead in the best-of-five tie.
The 28-year-old said that it was obviously an amazing feeling, adding that it would probably take a few days before it really sinks in, the Guardian reported. He asserted that he have not been as emotional as he was after the match he won.
Ruckus in Lok Sabha as CPI-M quotes Rajnath's 'first Hindu ruler after 800 years' remark
There was uproar in the Lok Sabha on Monday after CPI (M) leader Mohammed Salim targetted Union Home Minister Rajnath Singh for allegedly describing Prime Minister as India's 'first Hindu ruler after 800 years'. However, Rajnath Singh denied making any such comment."I was quoting from a magazine. If Rajnath Singh is denying it, then let him send a legal notice to the publication," said Salim in his defence.
Lok Sabha, that is debating the intolerance issue, had to be adjourned twice over ruckus on the comment.
COP21: Modi takes on developed nations, asks them to share greater burden in climate fight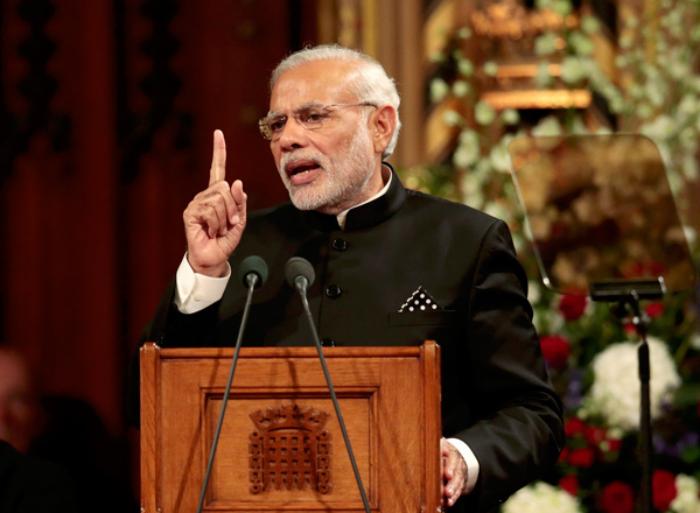 In a blunt warning to rich nations, Prime Minister Narendra Modi on Monday told developed countries which powered their way to prosperity on fossil fuels that it would be "morally wrong" if they shift the burden of reducing emissions on developing countries like India.
"The principle of common but differentiated responsibilities should be the bedrock of our collective enterprise. Anything else would be morally wrong," he wrote in the Opinion section of today's 'Financial Times'.
He asked the developed nations to fulfil their duty to shoulder the greater burden of the fight against climate change.
BJP MLA dragged out of Delhi Assembly, alleges assault by AAP ministers
Vijender Gupta, a Bhartiya Janata Party (BJP) MLA in the Delhi Assembly, was on 30 November, dragged out of the House following an uproar caused by the alleged derogatory remarks by another BJP legislator OP Sharma directed at Alka Lamba.
Marshalls were called in to take Gupta out of the house after he refused to concur with speaker Ram Niwas Goel's instruction to leave the house till 4 pm.
Narendra Modi meets Nawaz Sharif at COP21 in Paris
Prime Minister Narendra Modi met his Pakistani counterpart Nawaz Sharif at COP 21 here today, on 30 November.
The two leaders shook hands and exchanged pleasantries. World leaders are all set to begin their round of talks on Monday with the objective of achieving an elusive agreement to counter global warming, which has reached calamitous levels.
Internet technology 100 times faster than Wi-Fi? You better believe it!
LiFi, a wireless technology invented in Scotland by scientist Harald Haas back in 2011 has been tested successfully in the real world for the first time. It was tested by Velmenni, an Estonian start-up, who are currently trialling it in their offices. It's an alternative technology to WiFi and can send data up to 1GBps, which is 100 times faster than the present. Essentially, by flickering an LED light at extremely high speeds, one can transmit more data than a cellular tower. Within the labs, scientists have been able to achieve speeds of 224 GBps!
Voice tone can predict your divorce risk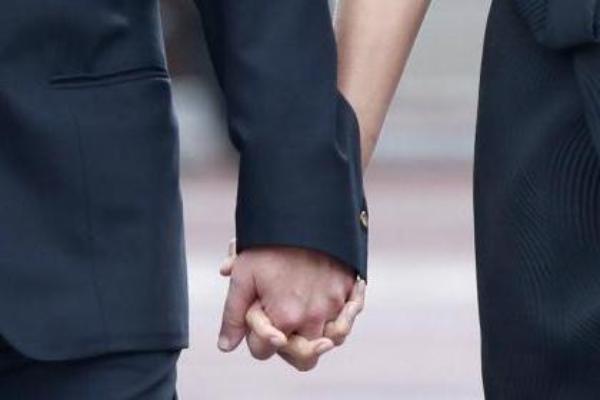 Words can deceive, but tone of voice cannot as a new study has suggested that voice tone analyses of therapy sessions can accurately predict marital success.
A new computer algorithm can predict whether you and your spouse will have an improved or worsened relationship based on the tone of voice that you use when speaking to each other with nearly 79 percent accuracy.
In fact, the algorithm did a better job of predicting marital success of couples with serious marital issues than descriptions of the therapy sessions provided by relationship experts.
-ANI
Early ecosystems were more complex than previously believed
An organism from 555 million years ago has shown that Earth's first ecosystems were more complex than previously believed.
Computer simulations have allowed scientists to work out how the puzzling organism with no known modern relatives fed, revealing that some of the first large, complex organisms on Earth formed ecosystems that were very complex.
The international team of researchers from Canada, the UK and the USA, including Dr Imran Rahman from the University of Bristol, UK studied fossils of an extinct organism called Tribrachidium, which lived in the oceans some 555 million years ago.
-ANI
The Earth's hotter than ever, says this report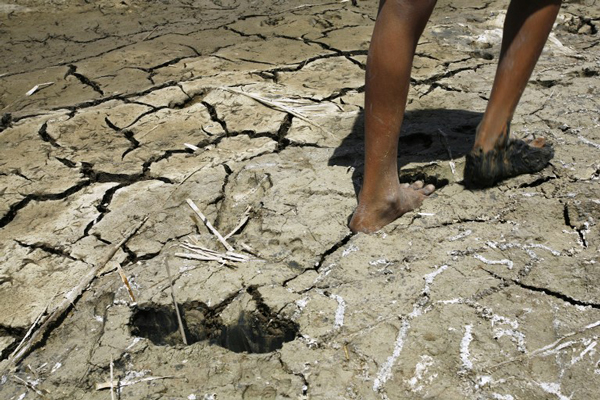 It's official and comes just when the Paris climate summit is around the corner. The World Meteorological Organization, a United Nations weather agency, has come out with a report that says, the period between 2011 & 2015 is the hottest five-year period ever recorded. The report suggests that greenhouse gases released because of increased human industrial activity are likely the "dominant cause" of such excessive warming of the planet. It also warns that temperatures will reach the milestone of 1 degree Celsius over the pre-industrial era.
Scientists seek to harvest electricity from algae in green-energy effort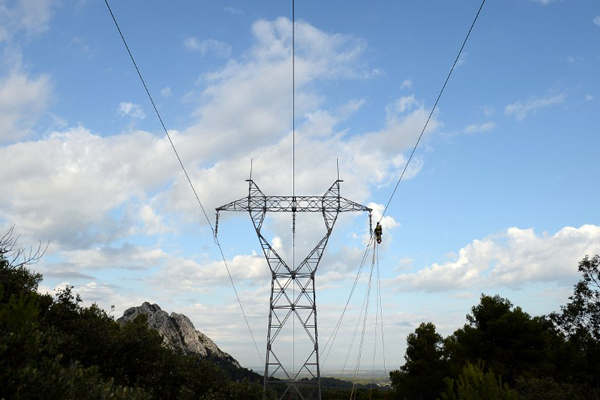 Scientists have made progress in electricity harnessing from algae in what could be a massive breakthrough in green-energy technology in an effort to combat climate change. The power cells use a blue-green algae known as cyanobacteria. It's able to survive across a broad range of conditions and different locations found on Earth. It essentially utiilises the process of photosynthesis by algae.
During photosynthesis, algae naturally creates electrons, and metal probes that are stuck into the plant can capture that very energy and transfer it into electricity for batteries.