Video showing BJP MP kicking old man goes viral
A video showing BJP MP Vitthal Radadiya from Porbandar, Gujarat, kicking an old man at a music event in Rajkot district on Friday has gone viral on social media.
The video purportedly shows him sitting on the stage and then suddenly moving towards the barricade and kicking the old man for no apparent reason, says The Telegraph. Though the old man falls at his feet, Radadiya continues to kick him.
Witnesses say that the man had not caused any disturbances, but Radadiya defended himself by saying: "his presence was causing obstruction, he needed to be removed from where he was sitting".
Anupam Kher, Sri Sri Ravi Shankar, Saina Nehwal, Vinod Rai among Padma recipients today
President Pranab Mukherjee will invest 56 people with Padma awards today, including actors Anupam Kher and Ajay Devgn, former Jammu and Kashmir governor Jagmohan, the late industrialist Dhirubhai Ambani, badminton champion Saina Nehwal and Art of Living Foundation head Sri Sri Ravi Shankar.
Five Padma Vibhushan, eight Padma Bhushan and 43 Padma Shri honours will be presented today at a civil investiture ceremony at Rashtrapati Bhavan, says the Hindustan Times.
After Arunachal, Uttarakhand, Cong anxious about Manipur, Himachal, Karnataka
Growing rebellion against Chief Minister Okram Ibobi Singh in Manipur is worrying the Congress high command after the fall of its state governments in Arunachal Pradesh and Uttarakhand.
Rebel Congress MLAS in the Manipur assembly had recently dissented against Singh's decision to remove two ministers. In response, the AICC called Singh to Delhi "for consultations" hoping for a cabinet reshuffle that will accommodate the rebels' views, says The Economic Times.
"The Uttarakhand and Arunachal Pradesh episodes [show] that once out of power in Delhi and a majority of states, the high command's writ does not run in checking rebellion in states," said a party leader.
Hearing on Congress' petition against President's Rule in Uttarakhand begins in Dehradun High Court
A petition was filed on 28 March by the Congress against the imposition of President's Rule in Uttarakhand. The hearing for the same has begun, and is ongoing, at the Uttarakhand High Court. Senior Congress leader Abhishek Manu Sighvi is representing the Congress party in the case, and Justice UC Dhyani is hearing the petition.
Upset over imposition of President's rule in Uttarakhand, which had sent the political temperature in the state soaring, the Congress party on Sunday said that they would challenge the imposition of President's rule in the court.
Kangana Ranaut, Amitabh Bachchan, Baahubali win big at 63rd National Awards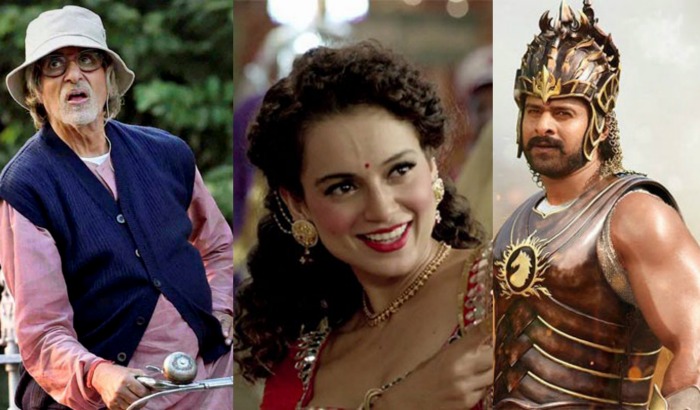 The 63rd National Film Awards were announced this morning at Delhi and it has added yet another trophy to Bollywood's reigning Queen, Kangana Ranaut. While Amitabh Bachchan took home the award for Best Actor for his stunning performance as the constantly-constipated senior citizen in Piku; Kangana won her third National Award for Best Actress for Tanu Weds Manu Returns. She'd previously won for Fashion (Best Supporting Actress - 2009) and Queen (Best Actress - 2015).
In contention for Best Actor along with Amitabh Bachchan, were Salman Khan (Bajrangi Bhaijaan) and Ranveer Singh (Bajirao Mastani) whereas, Deepika Padukone (Piku) was fighting for top honours with Kangana Ranaut.
Rockets fired at Afghanistan Parliament in Kabul; no casualties yet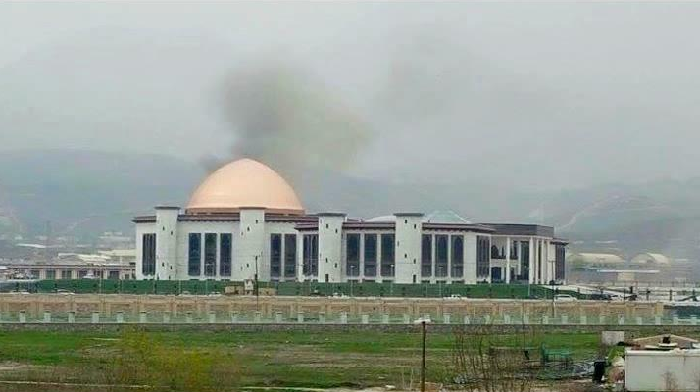 The Afghan Parliament building in Kabul was attacked by rockets today. The new Afghan Parliament building was constructed by Indians, and inaugurated by Prime Minister Narendra Modi in December 2015.
A rocket was fired and landed near the Parliament building, as senior security officials were on their way to brief the lawmakers inside.
There have been no reports of any casualties. It has been reported that Indian engineers on the site are safe.
India's first organic farming university will open in Gujarat
Chief Minister Anandiben Patel announced on Saturday that the Gujarat government has decided to set up country's first university focusing organic farming to help farmers switch to organic farming from conventional methods of farming.
State agriculture minister Babubhai Bokhiria said that a fund of Rs 10 crore has been earmarked towards the university in the annual 2016-17 budget, presented recently. The location of the university is yet to be decided
Mohan Bhagwat wants whole world to chant 'Bharat Mata ki Jai'
Rashtriya Swayamsevak Sangh (RSS) chief Mohan Bhagwat has said that to instill the feeling of patriotism, everyone should chant 'Bharat Mata Ki Jai'. "We want the whole world to chant Bharat Mata Ki Jai. We want to make Bharat rich, free from exploitation and full of self-respect. For that we will have to live that Bharat in our lives," Bhagwat said, on Sunday, at the launch of a book on the life of late Madan Lal Agarwal, co-founder of Friends of Tribals Society.
Bhagwat said that 'Bharat' was not limited to the physical boundary of the country; its traditional values were looked upon across the world. "Bharat is the only nation where Hindu traditions are still witnessed. There has been a deviation from morality in all other countries. but here, oldest traditions are maintained and followed," he added.
Yoga based cure for Cancer on its way
According to Ayush Minister Shripad Naik Yoga-based cure for diseases such as diabetes and cancer is on its way.
Mr. Naik said a technique for such cure developed by Bengaluru-based Swami Vivekananda Yoga Anusandhana Samsthana (S-VYASA) is just about a year away from endorsement from his Ministry.
The documentation of the technique for prevention and cure of diseases such as diabetes and cancer developed by the deemed university headed by H.R. Nagendra is being vetted by the AYUSH Ministry.
Mr. Naik said that he was satisfied with the documentation of the processes and techniques used and the history of cure at the university.
Government notifies new rules to manage biomedical waste
The Union government on Sunday notified new rules for the management of bio-medical wastes in the country that prescribe more stringent standards for incinerators to reduce emissions and envisage the creation of a bar code system for bags containing such refuse.
The environment ministry's Bio-medical Waste Management Rules, 2016 also brings vaccination, blood donation and surgical camps under its ambit while providing for pre-treatment of laboratory and microbiological waste, and blood samples and bags on-site as prescribed by the World Health Organization and the National Aids Control Organization.
Under the new rules, biomedical waste has been classified into four categories instead of the earlier 10 to improve the segregation of waste at source. Also, the procedure for getting authorization has been simplified.
Sun's superflares can destroy the earth
The Sun is capable of producing monstrous eruptions or 'superflares' that can not only break down radio communication and power supplies, but also affect Earth's ability to support life, scientists say.
Evidence from geological archives has shown that the Sun might have produced a small superflare in 775 AD.
"The magnetic fields on the surface of stars with superflares are generally stronger than the magnetic fields on the surface of the Sun," said Christoffer Karoff, from Aarhus University. However, of all the stars with superflares that researchers analysed, about 10 per cent had a magnetic field with a strength similar to or weaker than that of the Sun's.
If an eruption of this size was to strike Earth today, it would have devastating consequences. Not just for all electronic equipment on Earth, but also for our atmosphere and thus our planet's ability to support life.