Baburam Bhattarai, Nepal's Maoist leader, quits party over new constitution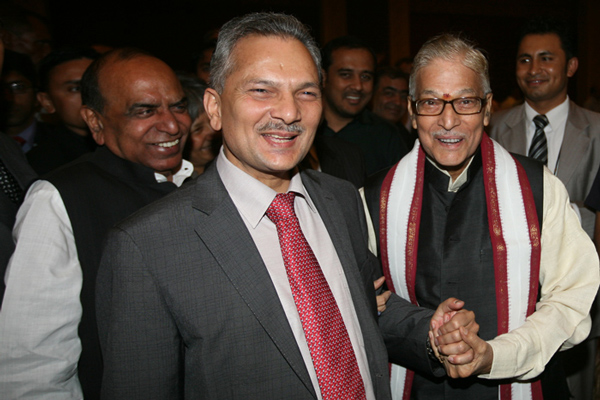 Unhappy with the new constitution in Nepal, veteran Maoist leader Baburam Bhattarai quit his party on 26 September. He also resigned as a member of the Parliament.
Bhattarai, was one of the key figures behind Nepal's civil war that killed 17,000 people. He led the second Maoist government between 2011 and 2013, was Vice Chair of the party he founded with the current UCPN (M) Chair Pushpa Kamal Dahal.
He extended open support to the cause of the Madhesi community, who have been protesting against the new constitution, alleging discrimination. In fact, he said he intends to join their protests.
Shashank Manohar set for second innings as BCCI president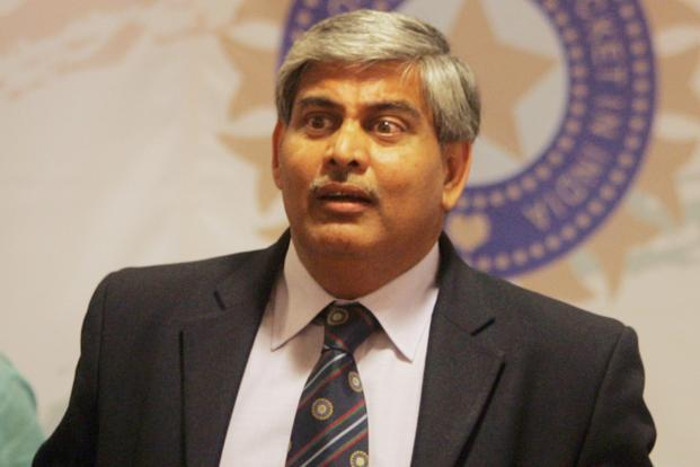 Former BCCI President Shashank Manohar is all set to once again become top boss with the ruling Anurag Thakur faction as well as Sharad Pawar group projecting him as the consensus candidate for the post left vacant by Jagmohan Dalmiya's demise.
A senior lawyer, Manohar is known for his clean image and uncompromising attitude on the issue of corruption in sport, Manohar emerged as the only acceptable candidate for both Pawar and Thakur factions.
"It took a lot of persuasion from Union finance minister Arun Jaitley and Anurag Thakur to convince a reluctant Manohar to take up the top job all over again. The deal was clinched when Pawar, the leader of Manohar's group, also gave his go-ahead in the matter along with former treasurer Ajay Shirke," a senior BCCI official told PTI.
To celebrare World Tourism Day, 200 monuments to be free across India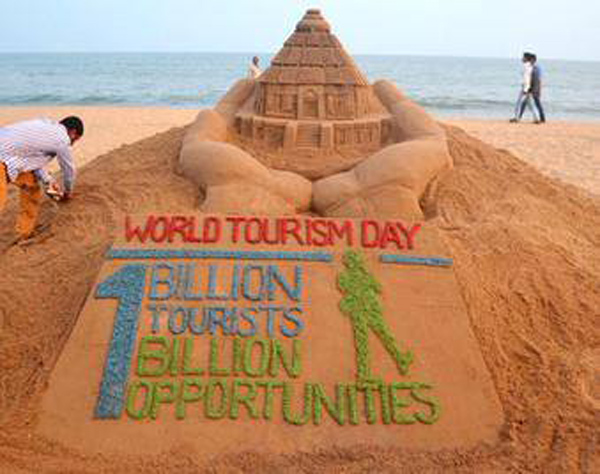 Nearly 200 ticketed monuments across India (excluding Bihar) will have free entry today to celebratee World Tourism Day, the Ministry of Culture announced.
The ministry of culture on Saturday announced free entry for tourists to nearly 200 ticketed monuments and museums across India except Bihar as a part of the World Tourism Day's celebration on Sunday. In a press release, the Ministry of Culture of said that free entry will include 116 national monuments like Taj Mahal, Qutub Minar, Red Fort, Agra Fort and 35 museum sites under the ASL.
The Minister of State for Culture, Dr Mahesh Sharma, said that the government is taking several measures to reach out to tourists. The Centre is determined to attract more international tourists all over the world.
Modi pushes for India to be permanent UNSC member in 'fixed timeframe'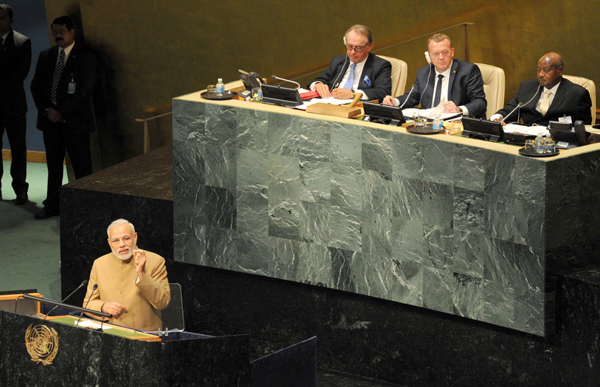 On 26 September, India, Japan, Germany and Brazil declared themselves "legitimate" candidates for permanent membership of the UN Security Council. The countries unitedly pushed for its reform in a "fixed timeframe", with Prime Minister Narendra Modi saying the task should be accomplished immediately.
Hosting a Summit of leaders of Germany, Japan and Brazil under the G-4 format in Silicon Valley, PM Modi said the UN Security Council "must include the world's largest democracies, major locomotives of the global economy, and voices from all the major continents" to carry "greater credibility and legitimacy". He said the four countries are ready to assume global responsibilities as he pressed for change, saying the world body reflects the mindset of a century "we left behind" and is not in tune with "new concerns" like terrorism and climate change.
FTII students call off hunger strike after govt confirms meeting date
The students of Film and Television Institute of India (FTII) ended their hunger strike on 27 September after the government confirmed the date to hold talks with the protesting students.
The Information and Broadcasting Ministry confirmed that a meeting would take place on 29 September at 11 a.m.
The students want their demands including the removal of actor Gajendra Chauhan from the institute's chairmanship, resolved.
Death toll of Indians in Mecca stampede reaches 35
inister of External Affairs, Sushma Swaraj, tweeted on 27 September and informed everyone that six more Indians were identified after the Saudi authorities released photos of 1090 deceased pilgrims. This has taken the total number of Indians dead in Mecca stampede to 35.
The authorities had earlier identified seven more Indians who lost their lives in the Mecca stampede incident that happened on 24 September.
Hajj Consulate in Jeddah identified the deceased as Mansurul Haque (Jharkhand), Anvar Janha (UP), F A Muneer Veetil, Amina Beevi, Abdul Rahiman Asarithodi, P V Kunhimon and Moiuddin Abdul Kader (all from Kerala).
Delhi Chief Minister Arvind Kejriwal extends surprising support to Najeeb Jung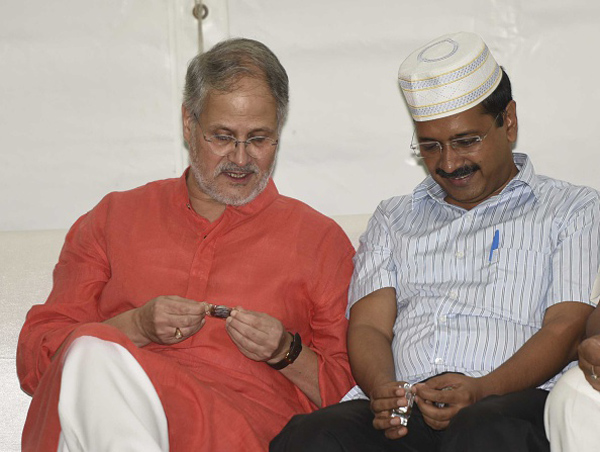 Delhi Chief Minister Arvind Kejriwal has been at loggerheads with Delhi Lt Governor (LG) Najeeb Jung since the beginning of his term. However, amidst political demands to remove Jung, the Chief Minister took to twitter to show his support.
'Najeeb Jung is a good man with bad political bosses,' said Kejriwal after he blaming Prime Minister Modi for interfering in the matters of the Union Territory. He termed the demands for Jung's removal as strange and said that Jung has only been carrying out the will of the Prime Minister's Office.
On 25 September, BJP MP Udit Raj demanded the removal of LG Jung after three of his supporters were arrested for assaulting an IAS officer.
Odisha government to form three panels in bid to claim rasgulla legacy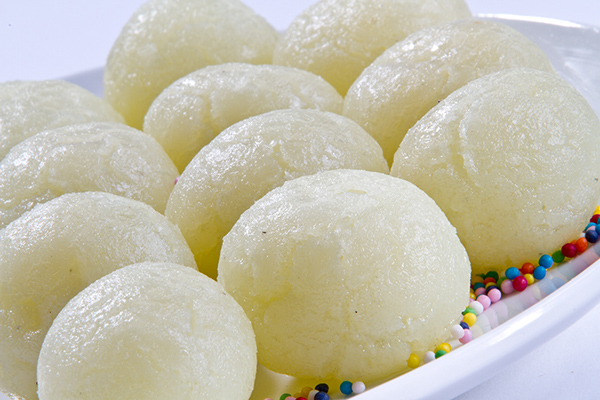 The Odisha Science and Technology Minister Pradeep Kumar Panigrahy announced a plan to form three panels to 'examine detailed information on rasgulla', a sweet made out of milk residue and sugar. The reason behind this seems to be the government's desire to show the dessert's origin in Odisha and refute neighbouring state West Bengal's claim.
The West Bengal government believes that rasgulla was invented in 1868 by Calcutta confectioner Nabin Chandra Das. It is also reportedly trying to get a geo-indication tag for the dish. While Odisha claims that rasgulla was invented in the city of Puri as an offering to Lord Jaganatha back in the 13th century.
A representative in the United States Congress stole the Pope's glass of water to drink from it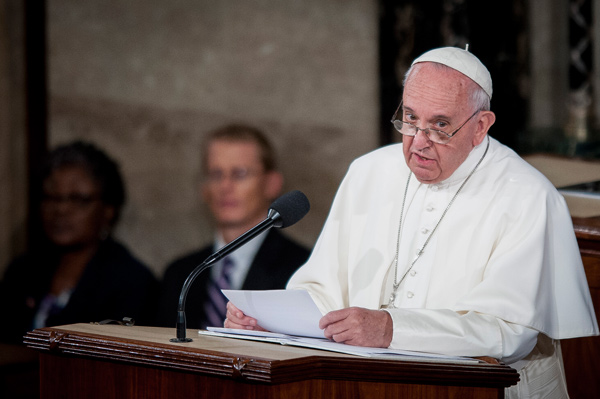 As the Pope ended his address to the United States Congress, Bob Brady, a Democrat from Pennsylvania, made his way to the podium and grabbed the water glass the Pope was drinking out of. Brady then drank some of the remaining liquid and shared it with his wife, children and staff.
A devout Catholic, the Congressman did not let anyone else touch the glass and was pouring the liquid in everyone else's mouth. He also saved some of the liquid to sprinkle it on his grandchildren. While speaking to a local Philadelphia newspaper, Brady said that he will get the glass dusted for the Pope's fingerprints to prove its authenticity.
Dead man transferred his property worth of crores in Madhya Pradesh, reveals RTI
An RTI query in Madhya Pradesh uncovered a bizarre case of property mafia. In 2012, two residents of Patnipura transferred around 78,000 square feet land in their names that belonged to Bishwa Bihari Awasthi, who died in 2011.
A man dead for more than one and a half year seems to have appeared in a Sub-Divisional Magistrate (SDM) court in Indore to submit papers and an affidavit to transfer his land worth crores to some other persons.
Rajendra Gupta, the RTI applicant, alleged that the entire episode is the handiwork of land mafia in connivance of revenue officials. Divisional commissioner Sanjey Dubey initiated a probe to bring all possible suspects under the scanner.
Intelligence officer abducted in Garo hills Meghalaya
Vikas Kumar, Assistant Central Intelligence Officer, was abducted by insurgents in the South Garo hills in Meghalaya. The incident took place on the morning of 24 September when the militants intercepted a Tata Sumo vehicle in which the officer and another person were travelling.
A police officer on the investigation said that nearly 100 police personnel have been searching the area since yesterday and two people have been interrogated. A new militant group in the region called S ASAC is suspected to be behind the abduction.
Uttarakhand police solve gang-rape case in 12 hours, 2 accused arrested
Uttarakhand police have managed to crack a gang-rape case in less than 12 hours, arresting two out of six accused. A 27-year-old woman from Darjeeling was gang-raped by six men who took her money and mobile phone. She was abandoned at a guest house 10 kilometres from Mussoorie.
After she filed a complaint, the police reached the guest house and interrogated the staff. They were able to trace two of the accused in less than 12 hours. Senior police officers have camped in Mussoorie to oversee the investigation.
Senior Police Superintendent of Dehradun said that more teams have been sent to arrest the other four men involved in the crime.