Controversy in US: PM Narendra Modi signs tricolour for Obama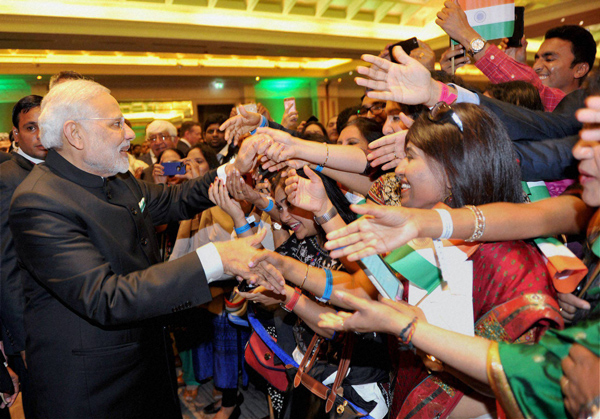 Prime Minister Narendra Modi kicked up a controversy after he autographed an Indian flag in New York to be gifted to President Barack Obama, evoking sharp reaction from the Congress which said, "however high you may be, the National flag is above you, you should understand this". Modi signed on the tricolour for chef Vikas Khanna who said he would gift it to the US President. Khanna had prepared the menu for Modi's dinner with Fortune 500 CEOs.
The chef displayed the signed tricolour to the media. However, the flag was later taken away by officials after the controversy erupted to check whether there was any violation of the flag code.
India is building a wall along LoC, Pakistan complains to the UN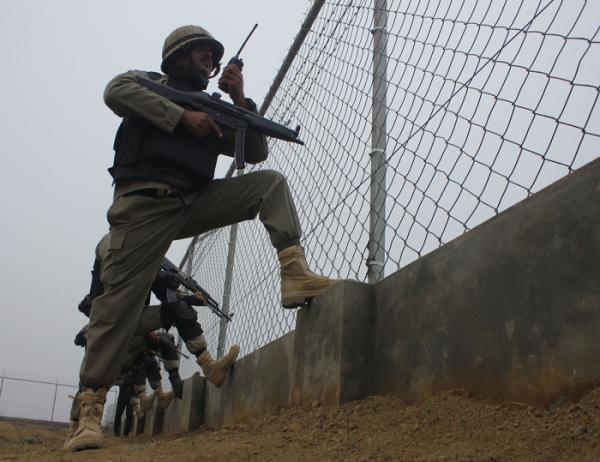 Introducing a new irritant into the bilateral ties, Pakistan has complained to UN Security Council alleging that India was building a wall along the Line of Control or LoC in violation of the world body's resolutions.
Pakistan's Ambassador to UN Maleeha Lodhi, has in a letter to the President of the UN Security Council, Russian Ambassador Vitaly Churkin, alleged that India was planning to construct a 10-metre high and 135-feet wide embankment or wall along the 197-km Working Boundary between Jammu and Kashmir and Pakistan.
India orders probe into Volkswagen, emission level to be tested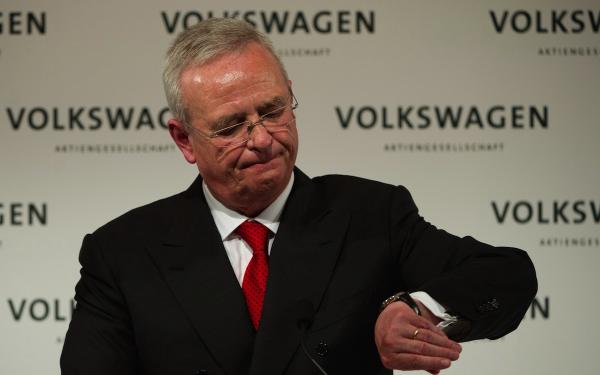 Indian government has ordered a probe into Volkswagen AG cars following the emission scandal that the automobile giant has landed in, in US.
Automotive Research Association of India (ARAI), a state-run testing agency has been asked by the government to look into emission levels of the Volkswagen cars to see if they violate pollution laws in India.
Last week, US regulators had found that the cars made by the company had a 'defeat device' software installed in the engine to reduce emission during tests.
FIFA restricts 2022 Qatar World Cup to a mere 28 days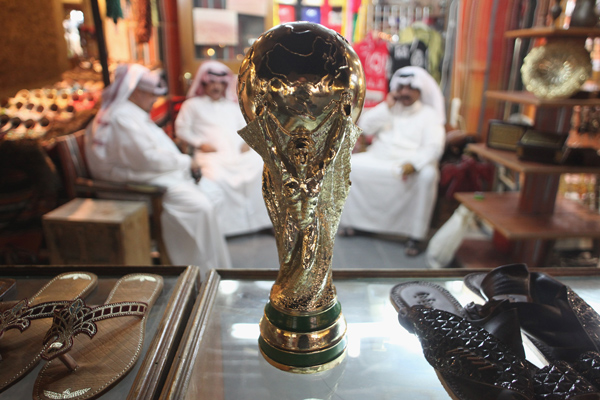 After deciding to switch the 2022 World Cup from June-July to avoid Qatar's summer heat, FIFA's Executive Committee on 25 September confirmed the football mega event will start on 21 November, kicking off a 28-day tournament that will finish on 18 December.
The all-important final will be played on 18 December - Qatar's national holiday. A 28-day World Cup, the shortest since 1998, is four fewer than usual and is designed to cause less disruption to clubs and leagues that must shut down for several peak mid-season weeks.
The FIFA task force had earlier ruled out the possibility of playing the tournament in May and said a clash with the Winter Olympics, held in January, would be undesirable.
Saudi authorities blamed for Haj tragedy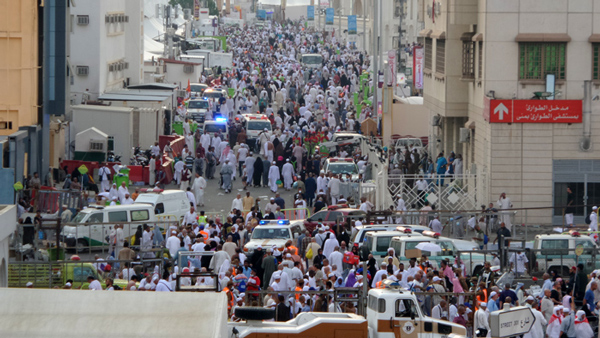 Blame shifted towards Saudi authorities today after a stampede at the Haj killed at least 717 people, in the worst tragedy to strike the annual Muslim pilgrimage in a quarter of a century.
Iran announced that 90 of its nationals were among the victims, and accused regional rival Saudi Arabia of safety errors, while pilgrims at the site blamed the authorities and said they were afraid to continue the annual religious rituals.
Himachal Pradesh: CM Virbhadra Singh's residence raided by CBI, and ED officials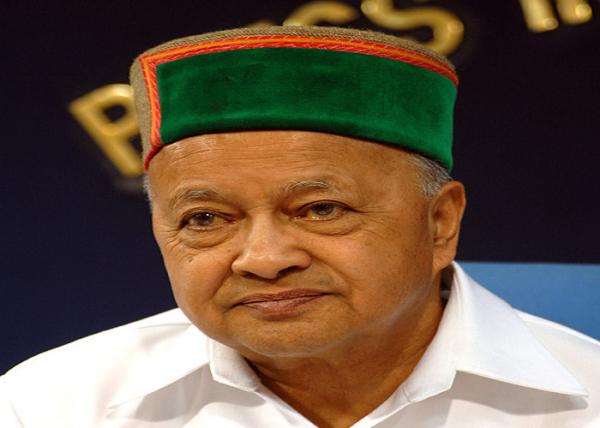 The Central Bureau of Ivestigation (CBI) and Enforcement Directorate today raided the Shimla residence of Himachal Pradesh Chief Minister Virbhadra Singh who is facing a CBI preliminary inquiry in a disproportionate assets case.
The officials entered Virbhadra's residence in five vehicles which had Chandigarh and Punjab registration numbers. Singh and his family members were not at home when the team reached his residence. They were at a local temple attending a family function.
In a pre-emptive motive, the State cabinet had on 25 September, accused BJP of making covert attempts to destabilise the Congress government led by Virbhadra Singh.
BJP giving tickets to criminals in Bihar, says party MP RK Singh
RK Singh, the Bharatiya Janata party (BJP) MP from Arrah, today criticised his party unit in Bihar for denying tickets to the rightful candidates in the upcoming state assembly polls.
"Popular sitting MLAs are denied tickets and criminals are being given the tickets. No wonder party workers are enraged in Bihar," Singh told ANI here.
"What is the difference between you ( BJP) and Lalu Yadav if you give tickets to criminals?" Singh further asked.
He further accused the state unit of not doing justice to people of Bihar by giving the tickets to the criminals.
Canadian start up wants to turn CO2 into fuel
In what could potentially be a huge breakthrough in the fight against climate change and air pollution, a Canadian start up is hoping to use giant industrial intake fans to turn CO2 into fuel.
The company, Carbon Engineering, is hoping to use its air capture plants to suck the CO2 out of air and turn it into fuel. The process is targeted at reducing the emissions of cars and trucks, but should also reduce emissions from all other sources as well. The company's webpage claims that one full-scale air capture plant should be able to handle the emissions of 3,00,000 regular cars.
The space junk situation is getting worse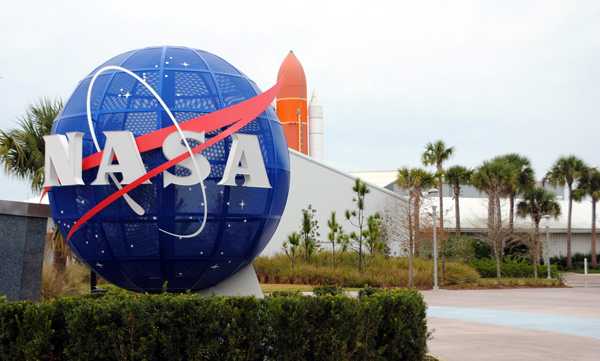 A former NASA scientist, Donald Kessler, has stated that the amount of space junk (man-made waste in space) around the Earth has now reached 'critical density'. Kessler explained that 'critical density' was the point at which "there are enough large objects in space that they will collide with one another and create small debris faster than it can be removed". Right now there are more than 50,00,000 pieces of space junk orbiting the Earth. 23,000 of these pieces are larger than a softball. This sort of situation could prove dangerous to future space missions considering space junk can travel at speeds of up to 17,500 miles per hour.
9 major US companies announce plans to shit to renewable energy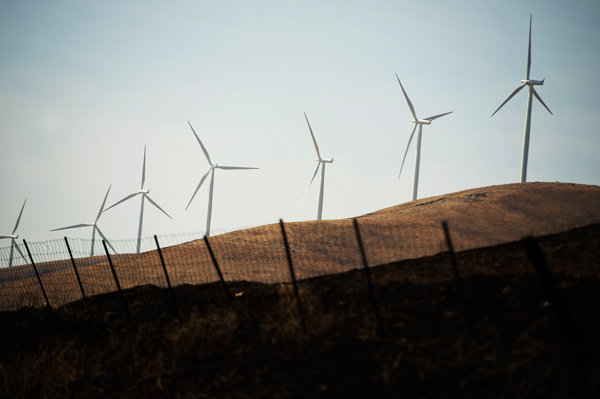 9 major US companies, from Nike to Walmart, have pledged to go 100% renewable. The announcement, made during Climate Week, is meant to show world leaders that big businesses are all for going green and switching away from fossil fuels. This comes ahead of a UN conference on climate change in Paris this coming December. Goldman Sachs, Johnson & Johnson and Proctor & Gamble have also taken the RE100 pledge that has been mooted by international non-profit organisation the Climate Group.
Researchers find a "new lost world"
Scientists in Alaska have discovered, what they believe, to be the first of a 'lost world' of Artic dinosaurs. The discovery, a duck-billed dinosaur that grew up to 30-feet-long and lived through long periods winter, darkness and snow. The dinosaur, Ugrunaaluk kuukpikensis, is also the northernmost species ever found. The scientists claim that the discovery challenges everything we know about dinosaur physiology. Scientists hope to find more such dinosaurs in the region.
Prohibition of Child Marriage Act applies on Muslims too, says Gujarat High Court
The Gujarat High Court has ruled that Prohibition of Child Marriage Act (PCMA) will apply to a Muslim person too, saying that those who obstructed changes in the Muslim personal law harmed the community's interests.
"Those who have not allowed to change the Muslim Personal Law have done a great disservice to the community," said Justice JB Pardiwala in the order.
The judge, however, noted that with the changing social conditions, education and economic necessities, Muslims too "have realised evil consequences of getting a girl married at a tender age of 16 or 17 years."
A new Rock-God? Pope Francis to release music album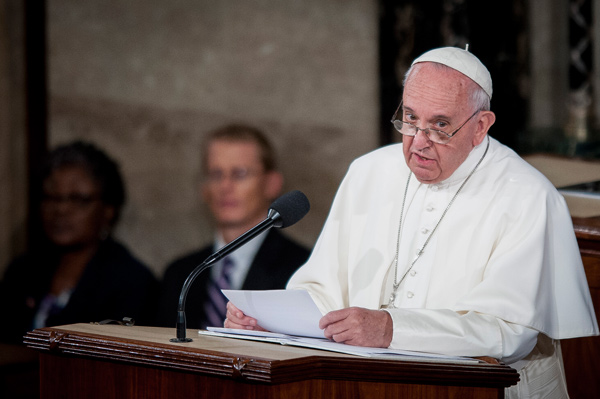 Pope Francis is all set to rock the devout with his musical talent.
'Wake up!' the title of pope's album is in line with the way the Pope has been urging the world to pay attention to climate change, on oneness and the migrant crisis etc. The album will have Pope Francis taking to the believers in Italian, English, Spanish, and Portuguese and include prog-rock-style jams and Gregorian chants.
The album, can now be pre-ordered on iTunes (http://popefrancis.lnk.to/wakeup).
IUCN calls for international support to save Sumatran rhinos from extinction
With less than 100 Sumatran rhinos surviving in the wild, the International Union of Conservation for Nature (IUCN) has called for international support and warned the Indonesian Government to implement a recovery plan to save the rare species.
Listed as critically endangered on the IUCN Red List of Threatened Species, the Sumatran rhino is now presumed extinct in the wild in Malaysia. Over the last 50-100 years, the Sumatran rhino has become extinct in Bangladesh, Bhutan, Brunei Darussalam, Cambodia, India, Lao PDR, Myanmar, Thailand and Vietnam.
Elderly woman beheaded by neighbours for 'practicing witchcraft' in Assam
A 50-year-old woman was brutally beheaded by her neighbours in the Sonitpur district of Assam after being accused of practicing witchcraft. The police has apprehended four individuals involved in the case.
According to the police, Falguni Kabari was allegedly beheaded by her neighbours on 22 September at Barkhuli Tezpur in the Sonitpur district. The victim reportedly had an argument with her neighbours, Rafael and Sanjay Surin, after she accused them of stealing her chickens.