Putin to meet Obama amidst differences over Ukraine crisis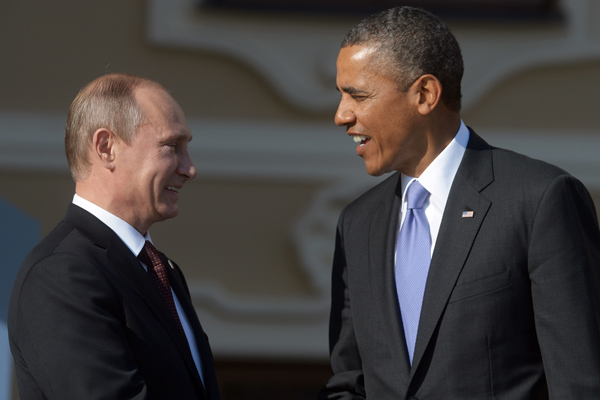 Russian President Vladmir Putin will hold talks with his US counterpart Barack Obama. This will happen on the sidelines of the United Nations General Assembly session taking place in New York.
Alongside Obama, Putin will also hold talks with Japanese Prime Minister Shinzo Abe. Talks with Obama and Abe had been "agreed" and "added to the schedule," Russian TASS news agency reported. Putin will also address the UN General Assembly on 28 September.
This meeting is significant as Obama and Putin rarely meet amid differences over the Ukranian crisis. The last meeting between the two took place in November of 2014 at the Asia-Pacific Economic Cooperation summit in China.
Foreign firms without PE from MAT to be exempt from Income Tax Act
In a big relief to foreign firms, government on 24 September said the I-T Act will be amended with retrospective effect to exempt overseas companies which do not have a permanent establishment in India from paying MAT.
Foreign companies, irrespective of whether they belong to a country with which India has a Double Taxation Avoidance Agreement (DTAA), has been exempted from minimum alternate tax (MAT) on profits from April 2001 if they do not have a place of business in India, a Finance Ministry statement said.
Sourav Ganguly appointed new CAB President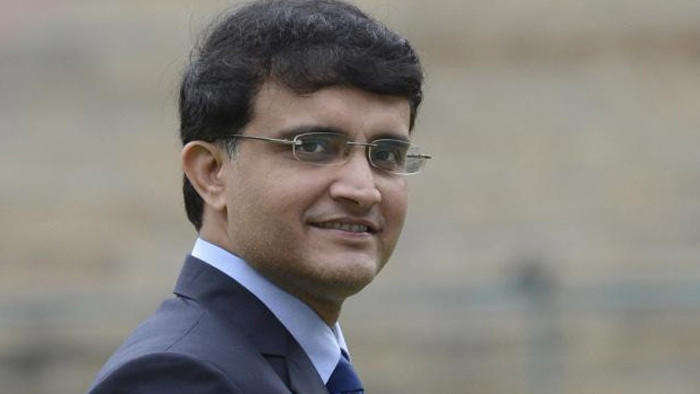 While the speculations regarding the next Cricket Association of Bengal (CAB) president continue to steal the spotlight, it has now been learnt that former Indian captain Sourav Ganguly has been selected for the top job.
According to a report in India Today, Ganguly has uninanimously been chosen as the new CAB president. The report also suggests that Jagmohan Dalmiya's son Avishek Dalmiya will also be inducted into the association as an CAB official.
14 Indians among 717 killed in Haj stampede in Mecca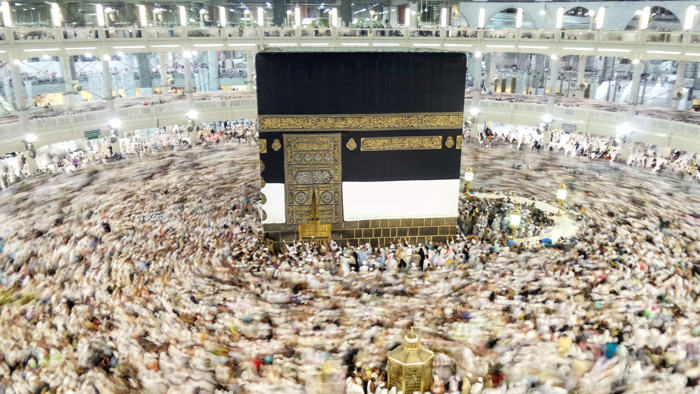 14 Indians, including a woman, were among at least 717 people killed and over 860 others injured in a stampede in the holy city of Mecca during Haj. The tragedy struck on 24 September when Haj pilgrims jostled their way to perform symbolic stoning of the devil in Mecca, marking the culmination of the annual pilgrimage.
The state-run Saudi Press Agency said the stampede occurred at the intersection of two streets leading to Jamarat, about five kilometres from Makkah. It was not immediately clear what caused the stampede, the second worst after 1990 when 1,426 pilgrims were killed in a stampede inside a tunnel leading to holy sites.
Modi promises to remove 'bottlenecks' for US investors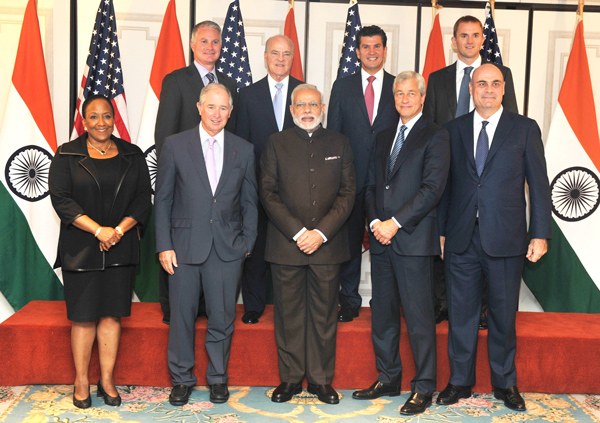 In the biggest pitch yet to woo US investments, Prime Minister Narendra Modi on Thursday courted top financial sector CEOs to sell the India growth story, assuring them their concerns will be resolved and bottlenecks removed.
Kicking off his second visit to the US in one year with a meeting with eight of the top 10 financial entities in the US, including JP Morgan and Blackstone, Modi outlined efforts made during the last 15 months to increase investment in key areas like infrastructure.
He outlined the government's reform agenda as well as improving economic climate and said "any bottlenecks which should not be there, will not be there."
Researchers find a "new lost world"
Scientists in Alaska have discovered, what they believe, to be the first of a 'lost world' of Artic dinosaurs. The discovery, a duck-billed dinosaur that grew up to 30-feet-long and lived through long periods winter, darkness and snow. The dinosaur, Ugrunaaluk kuukpikensis, is also the northernmost species ever found. The scientists claim that the discovery challenges everything we know about dinosaur physiology. Scientists hope to find more such dinosaurs in the region.
9 major US companies announce plans to shift to renewable energy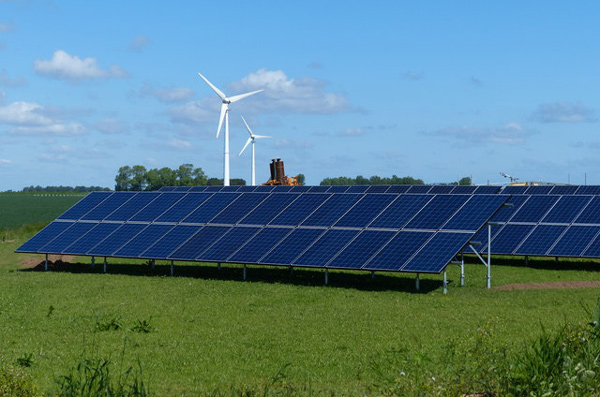 9 major US companies, from Nike to Walmart, have pledged to go 100% renewable. The announcement, made during Climate Week, is meant to show world leaders that big businesses are all for going green and switching away from fossil fuels. This comes ahead of a UN conference on climate change in Paris this coming December. Goldman Sachs, Johnson & Johnson and Proctor & Gamble have also taken the RE100 pledge that has been mooted by international non-profit organisation the Climate Group.
The space junk situation is getting worse
A former NASA scientist, Donald Kessler, has stated that the amount of space junk (man-made waste in space) around the Earth has now reached 'critical density'. Kessler explained that 'critical density' was the point at which "there are enough large objects in space that they will collide with one another and create small debris faster than it can be removed". Right now there are more than 50,00,000 pieces of space junk orbiting the Earth. 23,000 of these pieces are larger than a softball. This sort of situation could prove dangerous to future space missions considering space junk can travel at speeds of up to 17,500 miles per hour.
Canadian start up wants to turn CO2 into fuel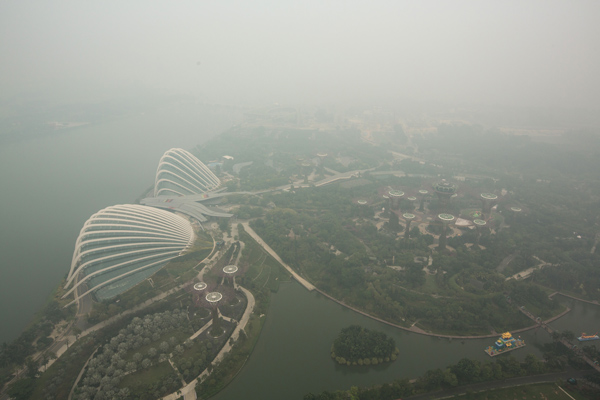 In what could potentially be a huge breakthrough in the fight against climate change and air pollution, a Canadian start up is hoping to use giant industrial intake fans to turn CO2 into fuel.
The company, Carbon Engineering, is hoping to use its air capture plants to suck the CO2 out of air and turn it into fuel. The process is targeted at reducing the emissions of cars and trucks, but should also reduce emissions from all other sources as well. The company's webpage claims that one full-scale air capture plant should be able to handle the emissions of 3,00,000 regular cars.
Water levels fall by shocking 41 per cent across 91 major reservoirs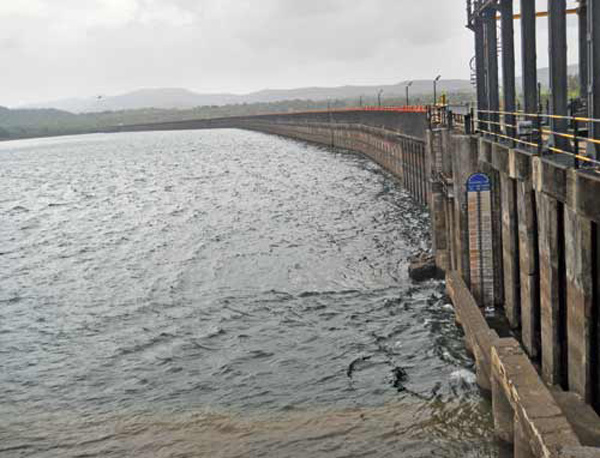 Water levels in major reservoirs across the country have fallen by 41 per cent. According to a press release by Ministry of Water Resources, in 91 reservoirs in India, the availability of water dropped to 60 per cent of the total storage capacity.
Said the ministry's release, "This storage is 75 per cent of the storage of corresponding period of last year and 77 per cent of storage of average of last ten years."
These 91 reservoirs make up for 62 per cent of the country's overall storage capacity .
According to a Down To Earth report, south India is worst affected with the availability of water falling to 35 per cent the total storage capacity.
Indian purple frog faces extinction due to local delicacy status
The Indian Purple frog or Nasikabatrachus sahyadrensis, which is found only in the Western Ghats of Kerala, is facing extinction. The numbers of the endemic species, which has been given an endangered status, is dwindling as the local tribes consider their tadpoles to be a monsoon delicacy and consume it.
This worrying finding was made by a research team from the Department of Environmental Studies,University of Delhi, who carried out a five-year survey in the Idduki region of the Western Ghats. The researchers suggest that a programme aiming to educate local tribes on 'cohabiting with the Purple frog' will help the situation.