Two civilians injured in Pakistan shelling
Two villagers, on 25 October, were injured as Pakistani troops violated the ceasefire again, targeting 14 Border Outposts (BoPs) and border hamlets in Samba district of Jammu and Kashmir.
The Rangers fired on 14 BoPs of BSF along IB in areas in Samba sector, he said, adding that they used 82, 82 and 51 mm mortar bombs at few places along the IB.BSF troops retaliated, resulting in exchanges which continued till 0500 hours, he said, adding that there was no loss of life to BSF troops.
Sushma Swaraj inaugurates India-Africa Friendship rose garden
Sushma Swaraj, on 25 October, inaugurated the India-Africa rose garden in Delhi. The third Africa-India summit is scheduled to begin from 26 October.
Almost one fourth of the force has been deployed to secure the four-day summit that commences on Monday and is to be attended by the heads of 54 African nations.
The summit will address the key challenges faced by Africa, which includes food, health and environmental security. India hopes to create conditions that stimulate trade and investment flows between India and African countries.
State FMs to meet on Nov 20 to discuss draft GST laws
State finance ministers are scheduled to meet on 20 November to discuss the model Goods and Services (GST) Tax law as well as the integrated-GST or iGST legislation. The Centre had earlier this month circulated among states the draft of CGST, SGST and iGST for their comments. "The meeting of states to discuss the laws is scheduled to happen on 20 November," an official told PTI.
Gaya: 40-year-old journalist shot dead
A 40- year-old journalist in Paraiya block of Kashta village was shot dead at his home by some unidentified people on 24 October evening in Bihar.
"A reporter of Dainik Jagran named Mithilesh Pandey has been shot dead by unidentified person. We have started the investigation. We will try to arrest the culprits as soon as possible," SSP Gaya, Manu Maharaj told the reporters.
Experts object to illuminating already damaged Taj Mahal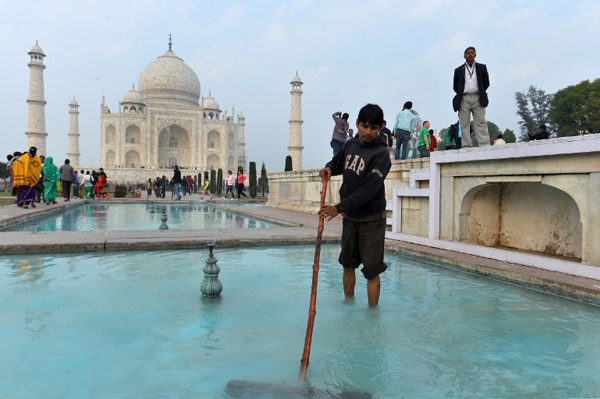 Government plans to illuminate the Taj Mahal every evening and night has run into fierce criticism from worried environmentalists and archaeologists. They argue that illuminating the monument, one that is already browning, would only serve to speed up the rate of damage to the Taj Mahal. The prime concern is that lighting it up damages the monument as insects that are attracted to the light defecate and dull the Taj's surface. It's not that the Taj isn't ever illuminated - at present it lights up five days in a month around the full moon, though only for a few hours.
ISIS makes a killing on oil
The Islamic State, or ISIS, has been minting money off the oil-rich territories under its control in Iraq and Syria. According to US and Iraqi officials, ISIS are making close to $50 million a month by selling oil from the oil fields have controlled. Neither diplomacy nor the US campaign against the terrorist group has stopped the lucrative trade that serves as ISIS' largest source of income. ISIS have also brought experts and equipment in from abroad to ensure the trade continues. ISIS claims to have 161 operational oil fields in its Syrian territory alone.
Statue of Lenin becomes Darth Vader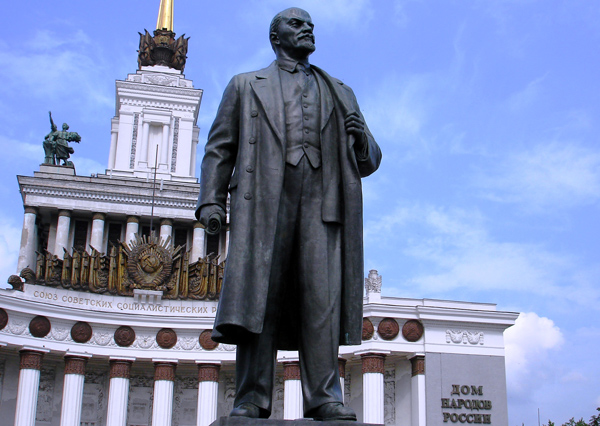 As part of Ukraine's ongoing efforts at decommunisation, a statue of communist icon Vladimir Lenin has been transformed into the iconic Star Wars villain, Darth Vader. As part of the decommunisation efforts the statue in Odessa was scheduled for demolition, however workers interjected, asking for it to be re-designed instead. Local artist Alexander Milov stepped in and the result is a statue of Darth Vader, armor and all. Not only is the statue decidedly more badass and communism-less, it also has a WiFi router that supplies the surrounding area with free internet.
WHO report is bad news for bacon lovers
The World Health Organisation (WHO) is about to declare that bacon, sausages and other such processed meats cause cancer. It isn't just processed meat, red meat will in all likelihood be listed as "probably carcinogenic". The WHO is expected to make the announcements this coming Monday and in doing so will put processed meats in the same category as asbestos, alcohol and cigarettes. The World Cancer Research Fund already states that, "there is strong evidence that eating a lot of these foods [red and processed meat] increases your risk of bowel cancer." The WHO report apparently looks to adopt the same stance. There has already been predictable outrage from the meat industry who say it will be bad for business.
Pakistani play disrupted by Shiv Sainiks in Gurgaon
Shouting anti-Pakistan slogans, alleged Shiv Sena activists on Saturday disrupted a drama by some Pakistani actors in Gurgaon, days after they forced cancellation of ghazal singer Ghulam Ali's musical performance in Mumbai as part of their campaign against personalities from the neighbouring country. Around 5-6 young men claiming to be Shiv Sainiks climbed atop the stage at an open air theatre in Gurgaon, on Delhi's outskirts, where a group of seven Pakistani actors were staging a play "Banjh" (infertile).
Bank employees to go on countrywide strike on 2 December
All-India Bank Employees Association (AIBEA) General Secretary C H Venkatchalam said the strike call is to press for addressing issues like de-linking associate banks from SBI and extending compassionate appointments as per government guidelines. Separately, the State Sector Bank Employees Association (SSBEA) has also given a call for strike on two days (December 1 and 2) in SBI's associate banks, its Chairman Mahesh Mishra said.