Government proposes doubling of MP's salary to Rs 2.8 lakh a month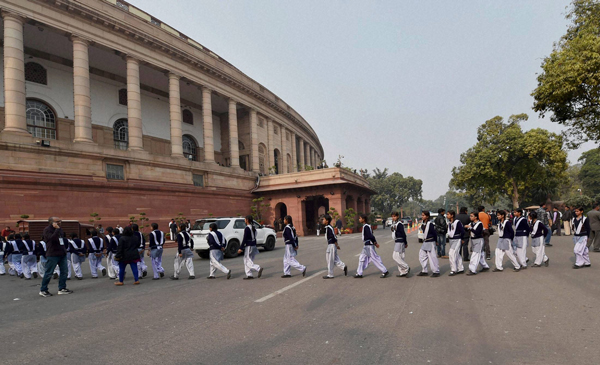 The central government has sent a proposal to Finance Ministry, seeking to double the salaries and allowances of Parliamentarians. If the proposal is approved, MPs will get Rs 2.8 lakh per month. Their pension too will go up to Rs 35,000 per month from the current Rs 20,000. The breakdown of the salary stands as follows:
Salary of an MP from Rs 50,000 to Rs 1 lakh.
Constituency allowance from Rs 45,000 to Rs 90,000.
Secretarial assistance plus office allowance from Rs 45,000 to Rs 90,000.
Source: The Indian Express
Subramanian Swamy bats for Kirti Azad, says BJP shouln't have sacked an honest man like him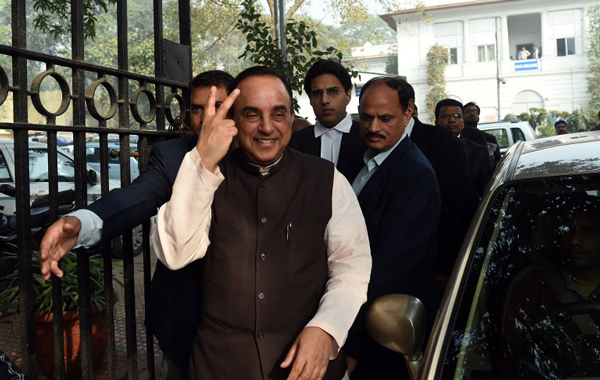 BJP leader Subramanian Swamy, has come out in support of suspended party member Kirti Azad. He said that the party had lost an honest leader and pledged to help Azad, who was removed the primary membership of BJP on 23 December for "anti-party activities".
After the suspension, Azad said he had been raising the issue of corruption in the DDCA for the past nine reason and that he had never targeted Jaitley personally. He demanded that Prime Minister Narendra Modi explain why he was suspended. He also threatened to reveal more muck in the DDCA.
Dadri lynching: Chargesheet filed, son of BJP politician named; no mention of beef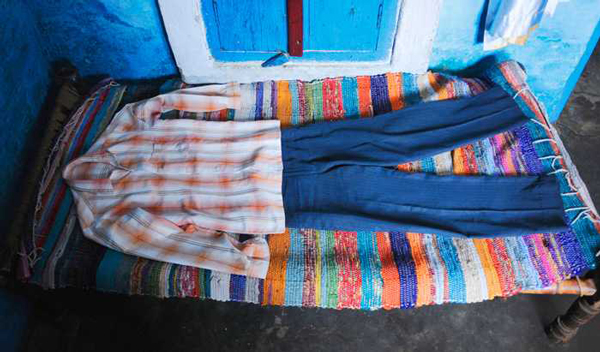 The Uttar Pradesh government has filed a chargesheet in the Dadri lynching case, three months after the incident. 15 people have been named in the chargesheet, including one juvenile.
50-year old Mohammad Akhlaq was lynched on 28 September 2015, in Dadri's Bisara village, by a mo who accused him of consuming and storing beef.
In the 250-page charge-sheet, the police have named the young men allegedly linked to local BJP leader Sanjay Rana. One of them is his son Vishal. Two of Vishal's cousins are also among the main accused. No political motive has been mentioned.
Further, the word beef hasn't been mentioned although the charge-sheet does mention that a mob attacked him after rumours were spread about a 'particular type of meat' being kept in the victim's house.
Odd Even needs to be people's movement, it cannot be enforced forcibly: Arvind Kejriwal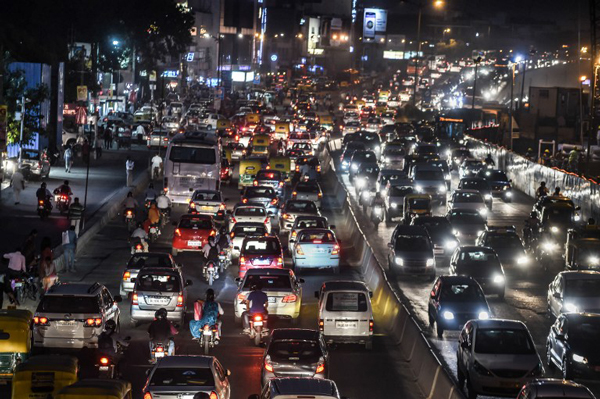 With just a week to go before the Odd-Even policy of the Delhi government is implemented with the aim of bringing down pollution levels and solve traffic woes in the capital, Chief Minister Arvind Kejriwal held a press conference to give out the details of who all are exempted from it.
The policy under which, cars with odd number plate will ply on odd dates and even number plates on even dates will not apply on women drivers, SPG protectees like the Gandhis, PM's and the President's cavalcades, several other VIPs - with the exclusion of the Chief Minister's cavalcade. Cases of medical emergencies have also been exempted.
Calling out to all Delhites to follow the rule, Kejriwal said the government's initiative to tackle the hazardious air pollution in the capital would be successful, only if it becomes a people's movement. He sought the Traffic Police's help to implement it. A fine of Rs 2,000 will be imposed on anyone found violating the rule between 8 am and 8 pm from Monday to Saturday. The rule will not apply on Sundays.
Margdarshak committee led by LK Advani may raise Kirti Azad's suspension issue in party forum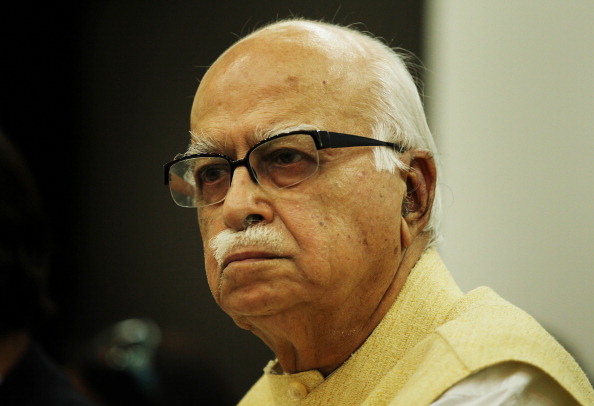 A day after BJP MP Kirti Azad was suspended for "anti-party activities", the party's Margdarshak Mandal members LK Advani and Shanta Kumar went into a huddle at Murli Manohar Joshi's residence.
According to sources, the meeting was a hush hush affair and no one in the Party was aware of it. What's interesting is that this meeting comes just a day after Azad said he would move the Margdarshak Mandal committee and ask them how could he be suspended for exposing corruption. The BJP veterans are likely to meet Azad and raise the issue in party forum. Last time, after the BJP faced defeat in Bihar elections, members of the Margdarshak Mandal had gone public with their views and held the party high command directly responsible for the debacle.
ULFA leader Anup Chetia released from jail
ULFA general secretary Golap Baruah alias Anup Chetia was on Thursday released from Guwahati central jail. The court had on Wednesday granted him bail in the last of the four cases registered against him, paving the way for his release.
Chetia had earlier been granted bail in three cases out of the four that were registered after his deportation to India from Bangladesh. Chetia was handed over to India by Bangladesh where he was in jail since his arrest by the country's police in 1997 on charges of cross-border intrusion, carrying fake passports and illegally keeping foreign currencies.
On November 17, Chetia was brought to Guwahati by the CBI on a transit remand and produced before the court of the Chief Judicial Magistrate amid tight security.
--PTI
Fans fearing Miss Colombia may have a mental breakdown after Miss Universe goofup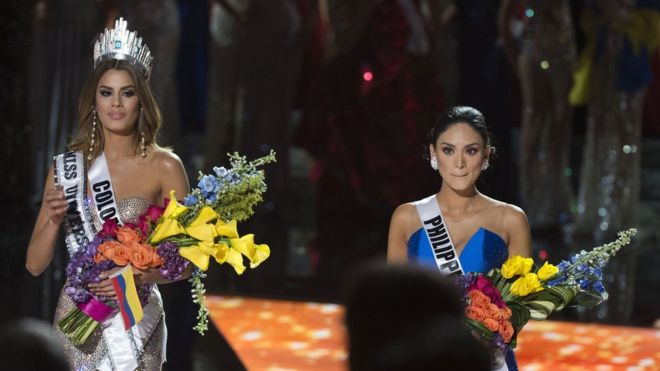 Fans are fearing that the experience of being crowned Miss Universe 2015 for only for 2 minutes could be pushing Miss Colombia, Ariadna Gutierrez, towards a mental breakdown.
The 21-year-old's Miss Universe dreams came true for a brief moment, when Steve Harvey, the pageant's host, named her as the winner. But Harvey had made a mistake and the crown was taken away from her and given to Miss Philippines, Pia Alonzo Wurtzbach.
After the incident, fans took to the social media to cheer Gutierrez up, including Sofia Vergara, who tweeted that Gutierrez is "still the queen."
Maria Isabel Nieto, Colombia's consul general to New York said that she doesn't think that Miss Colombia is very affected by all this, adding "I just think that when I was in my 20s and was in her situation, I would take a little while to recover."
HC cancels Saibaba's bail, issues contempt notice to Arundhati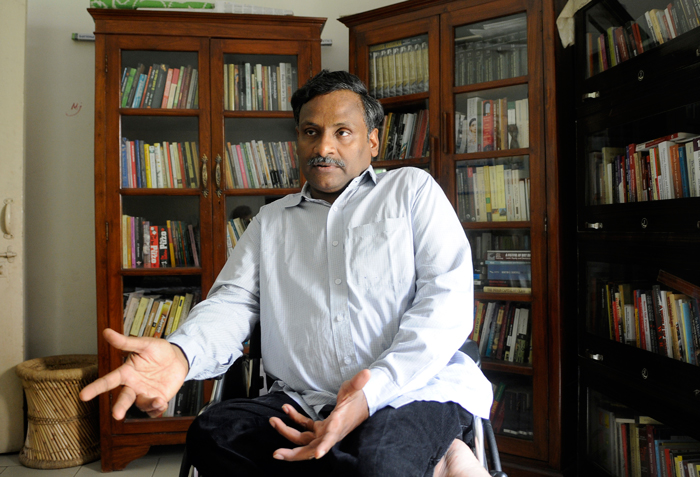 The Nagpur bench of Bombay High Court today rejected the regular bail application filed by the Delhi University professor G N Saibaba, arrested for alleged links with the Naxals, and directed him to surrender within 48 hours. Taking a serious view of criticism of the judiciary by Booker prize-winner writer Arundhati Roy in her article about the professor, Justice Arun Choudhary also issued a criminal contempt notice to her which is returnable by January 25. Justice Chaudhary also turned down the request to grant more time to Saibaba to surrender and directed the police to arrest him if he failed to turn up within two days.