Syrian President flies to Moscow to meet Putin
Taking up Russian President Vladamir Putin's invitation, Syrian President Bashar al-Assad travelled to Russia on October 20 but his visit was announced only on Wednesday October 21. This is his trip overseas since Syria broke into war in 2011.
Moscow, a old ally of the Assad family and Syria's other ally, Iran, started a renewed attack on the terrorist elements that have captured the West Asian country. According to reports, during his surprise visit, Assad held separate talks with Putin and his foreign and defense ministers.
Italian media claims Pope has treatable brain tumour; Vatican rubbishes the report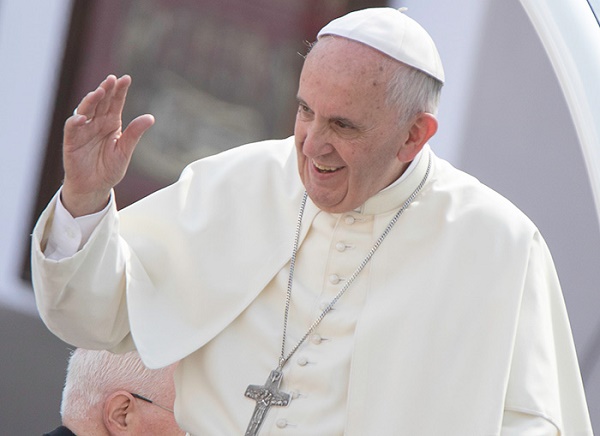 The Vatican on Wednesday, October 21, dismissed an Italian media report that Pope Francis has a treatable brain tumour as "unfounded and seriously irresponsible."
Quotidiano Nazionale (QN), the newspaper which made the claim, said it stood by its story that a "small dark spot" had been detected on the 78-year-old pontiff's brain earlier this year. The paper said it was discovered by Japanese physician Takanori Fukushima during an examination at the San Rossore di Barbaricina clinic near Pisa in central Italy.
Haryana government recommends CBI probe into gruesome murder of Dalit toddlers
The Haryana government on Wednesday, 21 October, recommended a CBI probe into the burning alive of a Dalit family which resulted in the death of two toddlers at a village in Faridabad district yesterday. "Chief Minister Manohar Lal Khattar has recommended a CBI probe in the incident. A SIT has also been formed which is headed by Deputy Commissioner of Police, Puran Chand," Khattar's media advisor, Amit Arya said.
He also said four accused in the case have been arrested so far. The government has announced Rs 10 lakh and a job to the victims' family, he said. Arya said the Chief Minister would visit the village tomorrow and meet the bereaved family.
PM Modi lays foundation stone of Andhra Pradesh's new capital, Amravati
Prime minister Narendra Modi laid the foundation stone of Andhra Pradesh's new capital Amaravati today at Uddandarayunipalem village in Guntur district.
The ceremony was also attended by Union Ministers M Venkaiah Naidu, Ashok Gajapathi Raju and Nirmala Sitaraman, Andhra and Telangana Governor ESL Narasimhan and Chief Ministers of Andhra and Telangana N Chandrababu Naidu and K Chandrasekhar Rao.
As per a call given by Chandrababu Naidu, soil and water from 16,000 villages in the state and prominent pilgrim centres in the country have been brought to the capital region to be used in the construction of the capital city.
Don't blame the Centre if a dog is stoned: VK Singh on govt's role in Faridabad incident
Union Minister of State for External Affairs General VK Singh, talking about the burning alive of two Dalit kids in Faridabad today said, "If someone throws stones at a dog, the government is not responsible".
When asked if the government had failed in Faridabad, he said, "Don't connect the government with it. It was a feud between two families, the matter is under inquiry."
He followed the observation with the controversial comment while Haryana Chief Minister Manohar Lal Khattar evaded commenting on Singh's remark.
Ahmed Mohamed, 'clock boy', to leave US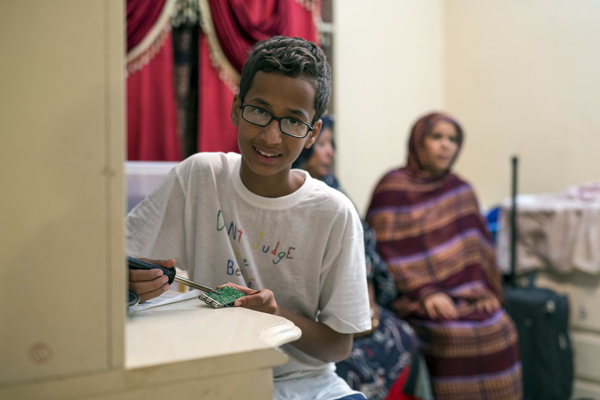 Ahmed Mohamed, the 14-year-old student from Texas whose teacher mistook Ahmed's home-made clock for a bomb, has decided to leave the US for Qatar. The incident had sparked a huge public outcry with many rallying in Ahmed's defence. In fact, on Monday he even met with US President Barack Obama. However, Ahmed, who has withdrawn from school since the incident, has decided to accept a scholarship from the Qatar Foundation for Education, Science and Community Development instead. The foundation has offered him a full scholarship, not just for school but also for his undergraduate education.
Ancient crystals suggest life is older than first thought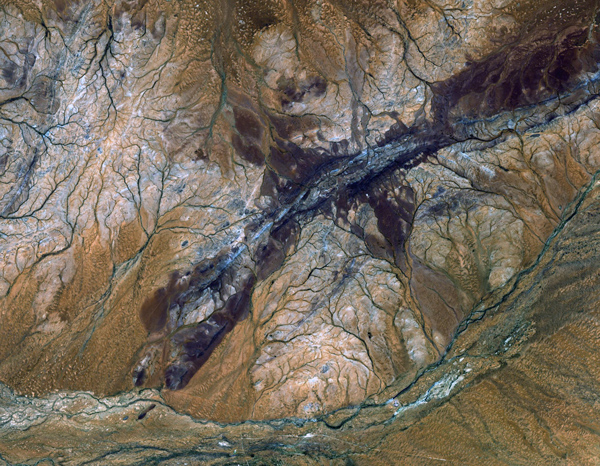 Ancient zircon crystals found in Australia may contain evidence that life existed over a few hundred million years earlier than initial estimates. Zircon is the world's oldest known material to be discovered on dry land. Scientists from two US universities who were examining a batch of these crystals from Western Australia claim to have found an ancient signature of life. The scientists believe they have found a carbon deposit in one of the crystals that could be as old as 4.1 billion years old, some 300 million years older than first thought.
Canada's weed-friendly Liberal Party sweeps to victory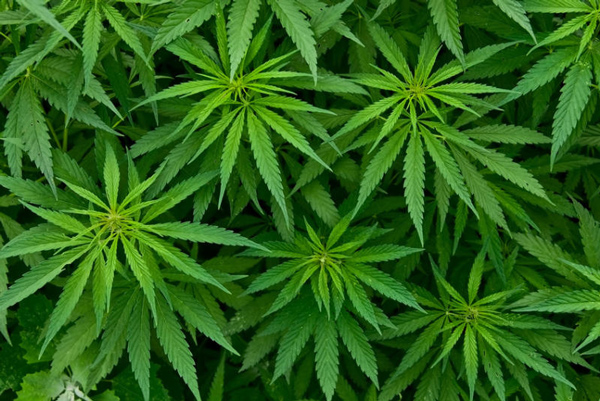 Canada's Liberal Party has swept to power after 9 years in the opposition. The party comfortably brushed aside the Conservative Party of outgoing PM Stephen Harper as well as the challenge posed by Thomas Mulcair's New Democrats. In total, the Liberals won 184 seats out of 338 in Canada's lower house, well above the 170 required to achieve majority. The Conservatives will form the major opposition with 99 seats. The Liberal party is led by Justin Trudeau, the former actor, teacher, engineer and adventure-sport enthusiast, who also happens to be the son of ex-Canada PM Pierre Trudeau.
All night sit-in protest by Delhi students against NET scrapping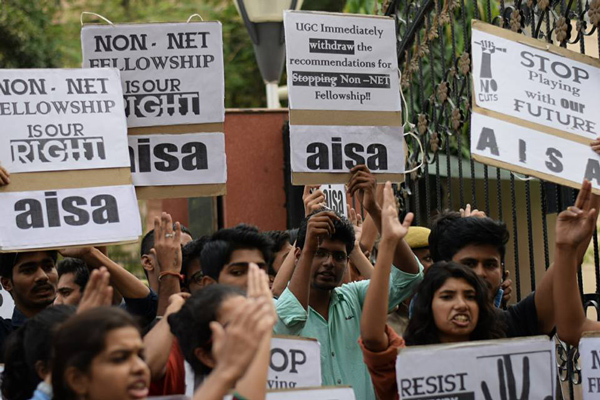 Protests over scrapping of non- National Eligibility Test (NET) fellowship by UGC continued for the second day on Wednesday with the students from different academic institutions deciding to stage an all night sit-in outside the office demanding resumption of the fellowship.
Large number of students from JNU, DU, Jamia Millia, Ambedkar University and other institutions sat on a dharna at the UGC demanding the authorities to restore the fellowships.
9 fast track courts, but 93 per cent pending rape cases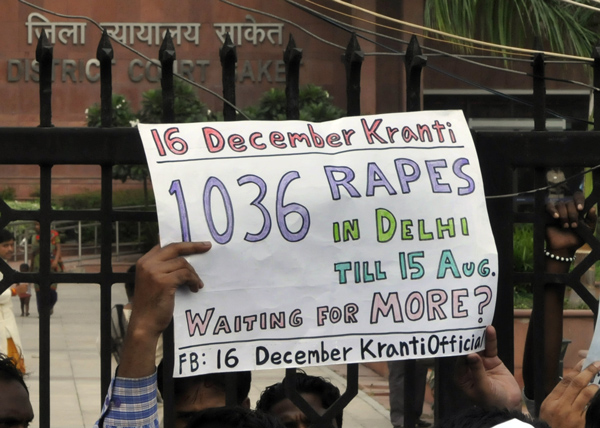 Despite there being fast track courts to deal with rape cases, trial of more than 93 per cent of them are pending for the last three years.
Prosecution records reveal that the police worked out 3,936 of the 4,508 rape cases - which is slightly more than 87 per cent - reported between 2012 and 2014. Charge-sheets were filed in 3,575 of the 3,936 cases worked out. However, trial of as many as 3,330 of the charge-sheeted cases, pertaining to the same period, are pending at courts.