French President Francois Hollande to be chief guest for 2016 Republic Day celebrations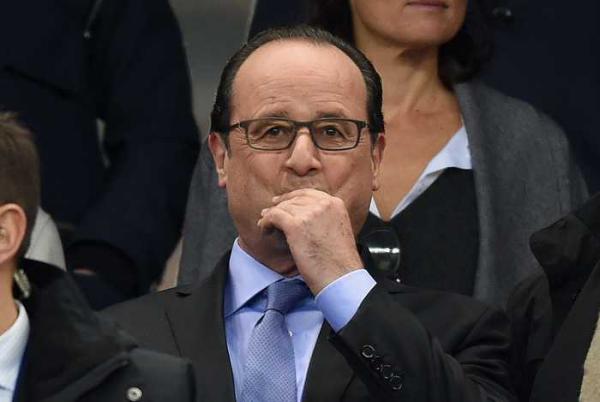 Remember the 2015 Republic Day celebrations in New Delhi that had US President Barack Obama as the chief guest alongside Narendra Modi and Prime Minister Pranab Mukherjee? Worry not, 2016 will have an international guest as well - French President Francois Hollande. According to news reports, French President Francois Hollande is going to be the chief guest at the 67th Republic Day ceremony on 26 January next year.
Some reports have, meanwhile, suggested that apart from Hollande, UK Prime Minister David Cameron and Spanish Prime Minister Mariano Rajoy Brey were among global leaders considered to be invited as the chief guest for the 2016 Republic Day celebrations.
Bangladesh: Two opposition leaders hanged for 1971 war crimes
For the first time in Bangladesh, two top opposition leaders have been hanged for war crimes committed during the 1971 Liberation war against Pakistan. According to the Daily Star, Ali Ahsan Mohammad Mojaheed, raised the gang Al-Badr to exterminate the intelligentsia of the country and Salauddin Quader Chowdhury led his gang along with the Pakistani forces into Hindu populated villages and killed at will.
Mojaheed, 67, is the third Jamaat leader to have died for war crimes, after Abdul Quader Mollah in December 2013 and Muhammad Kamaruzzaman in April this year. Salauddin, 66, is the first BNP leader to have walked the gallows for war atrocities, according to the daily.
Rahul Mukerjea reaches CBI office, furnishes Sheena Bora's documents
Rahul Mukerjea, son of accused Peter Mukerjea in the Sheena Bora murder case, today reached the CBI office here and handed over several documents belonging to Sheena, CBI officials said.
A CBI source, requesting anonymity, said, "Rahul Mukerjea is an important link in the murder of Sheena Bora as he has provided several important materials to the investigators against the accused in the case." Rahul provided several documents of Sheena Bora to the CBI officials, the officer said, adding that those are the documents with which she was blackmailing Indrani Mukerjea.
Turkish Airlines flight from New York diverts to Canada after bomb threat
The Royal Canadian Mounted Police says it is investigating a bomb threat that caused a Turkish Airlines flight from New York City to Istanbul to divert and land in Canada.
Halifax Stanfield International Airport said on its Twitter feed early today that Flight 2 had landed safely and that police were at the scene.
The airport's tweet says 256 people were on board. The RCMP in Nova Scotia said on its Twitter feed that it would not comment on the details of the bomb threat and was looking to identify the person or persons responsible.
India successfully test-fires supersonic interceptor missile
India, on 22 November, test-fired its indigenously developed supersonic interceptor missile from the Abdul Kalam Island off the Odisha coast.
The interceptor, known as Advanced Air Defence (AAD) missile, developed by the Defence Research and Development Organisation (DRDO), is capable of destroying any incoming ballistic missile.
SpaceX secures a manned mission to the ISS
After already becoming the first privately funded company to send rocket to the International Space Station (ISS), Elon Musk's SpaceX has achieved another milestone. The company has been contracted by NASA to carry a NASA crew to the ISS in 2017. SpaceX currently uses the Falcon 9 and the unmanned Dragon rockets for its missions but is developing a manned Crew Dragon rocket for the 2017 mission. The move comes as NASA seeks to cut costs on low-orbit trips by outsourcing them to cheaper private operators.
Japan's building robots for elderly people
Japan is the oldest nation in the world - at least in terms of it's population. However, with 20% of Japan being 65 or older, there is a serious deficit in the number of caregivers for the elderly. Japan's solution? Carebots - robot's designed to take care of the aged. In fact, Japan's government even allocated a third of the country's budget to developing Carebots. The global personal robot market is set to be worth $17.4 billion USD by 2020 according to a report by Merril Lynch.
Nearly half the tree species in the Amazon face extinction
An international study has shown that almost half the Amazon's 15,000 tree species are facing extinction. According to the study 8,700 species were in danger of extinction thanks to environmental threats like forest fires and deforestation. The research was published in the Science Advances journal and compared data from 1,500 different forest plots to chart forest loss. This trend in the Amazon is one that's increasingly being seen globally with 57% of the world's 40,000 tropical tree species facing extinction according to studies.
A good sign for Odisha's wildlife, endangered turtles return for mating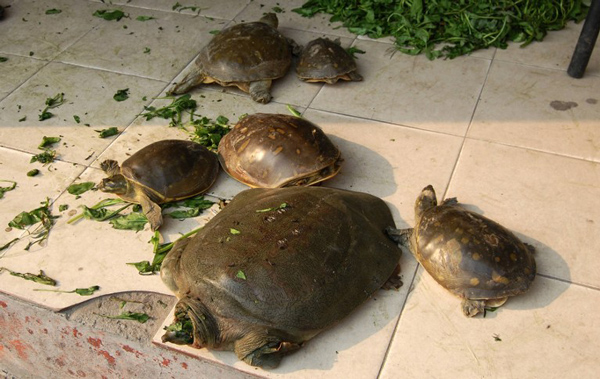 Wildlife enthusiasts are reportedly overjoy at the return of the endangered olive ridley turtles to the waters of Gahirmatha marine sanctuary in Odisha. This signals the beginning of their breeding and nesting.
According to media reports, forest personnel on patrol duty have sighted pairs of mating turtles.
Gahirmatha beach in Kendrapara district is considered to be the world's largest nesting ground of these aquatic animals.
The mortality rate of these endangered species is quite high. An Olive Ridley turtle usually lays about 120 to 150 eggs, but not all of these remain intact as predators devour many of them.