DDCA row: Jaitley sues Kejriwal, 5 others; AAP to file FIR against him
As the political slugfest over DDCA affairs intensified between AAP and Arun Jaitley, the party on Sunday night hit back at the Finance Minister saying it will file an FIR against him. Jaitley, on his part slapped criminal and civil defamation cases against Delhi Chief Minister Arvind Kejriwal and five other AAP leaders in Delhi courts tomorrow for making "false and defamatory" statements against him.
AAP government also announced a Commission of Inquiry to go into alleged irregularities in Delhi and Disrtict Cricket Association. Jaitley told PTI that he has instructed legal team in his personal capacity to institute civil defamation cases in the Delhi High Court and criminal defamation cases in the Patiala House courts against Kejriwal, Kumar Vishwas, Ashutosh, Sanjay Singh, Raghav Chadha and Deepak Bajpai. Kejriwal and the five AAP leaders have publicly been making allegations against Jaitley and his family members with regard to the DDCA affairs.
Source: PTI
Abohar Killing: Prime accused Amit Doda arrested by Punjab Police
Amit Doda, nephew of Akali leader Shiv Lal Doda and co-accused in the Dalit murder case in Punjab's Abohar was on Sunday arrested by the police. Jatinder Jain IG Bathinda Zone disclosed this in a press conference. Punjab Police had on Sunday issued a look out circular against Shiv Lal Doda and his nephew Amit in the case. The duo has been booked for conspiracy in connection with the murder of a 27-year-old Dalit man Bhim Sain whose limbs were chopped off in Abohar on December 11.
Nirbhaya case: no stay on release of youngest convict, SC dismisses plea against release
The Supreme Court on 21 December dismissed the plea against the release of the youngest of the six men convicted for raping a medical student on a moving bus in Delhi. According to media reports the apex court ruled that under prevailing laws there is no provision to extend the detention of the convict.
The youngest offender of the horrific December 16 Nirbhaya gangrape case was released from a correction home and moved to an NGO-run shelter on Sunday, 20 December.
First batch of stones for Ram temple arrives in Ayodhya
Almost six months after Vishwa Hindu Parishad (VHP) announced its nationwide drive to collect stones for construction of Ram temple in Ayodhya, two trucks of stones arrived in the temple city on Sunday.
"Two trucks of stones have been unloaded at Ram Sewak Puram, a VHP property in Ayodhya, and 'Shila Pujan' (praying of the stones) has been performed by Mahant Nritya Gopal Das, the president of Ram Janam Bhumi Nyas," VHP spokesman Sharad Sharma said.
Meanwhile, Mahant Nritya Gopal Das told PTI that there was a "signal" from the Modi government that the temple will be built "now".
FIFA ethics committee imposes 8 year ban on Michel Platini and Sepp Blatter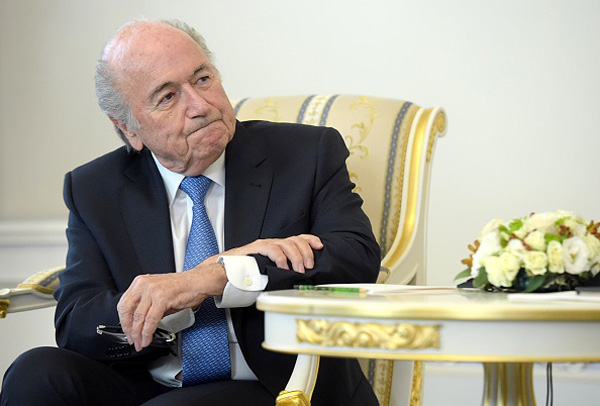 The FIFA ethics committee has imposed eight year bans on both Michel Platini and Sepp Blatter, in connection to the case involving a 1.3 million pound 'disloyal' payment made by Blatter to Platini. At 79-years of age, the ban effectively ends Blatter's career as a football administrator. Platini on the other hand was tipped to succeed Blatter as the head of FIFA.
Previously, both men denied having been involved in dishonest activities and claimed that the payment was made for work carried out between 1998 and 2002 when Platini was Blatter's technical advisor. Blatter will now appeal his ban in the Court of Arbitration for Sports.
We have been assured that juvenile justice bill will be passed by Rajya Sabha: Nirbhaya's parents
Parents of the December 16 gangrape victim on Monday met Leader of Opposition in Rajya Sabha Ghulam Nabi Azad, seeking the passage of the Juvenile Justice Bill which will allow children between 16-18 years to be tried as adults in heinous crime cases. "We have been assured that the bill will be passed tomorrow and we believe that. Now, it is not the right time to talk about him (the juvenile convict of the gangrape case) as he is a free man and there is no law to hold him back. Our fight is not only for us but for all women and girls," the victim's father Badri Singh Pandey told reporters after meeting the Congress leader at the latter's residence.
Source: PTI
Putin heaps praise on Trump, describes him as 'outstanding' man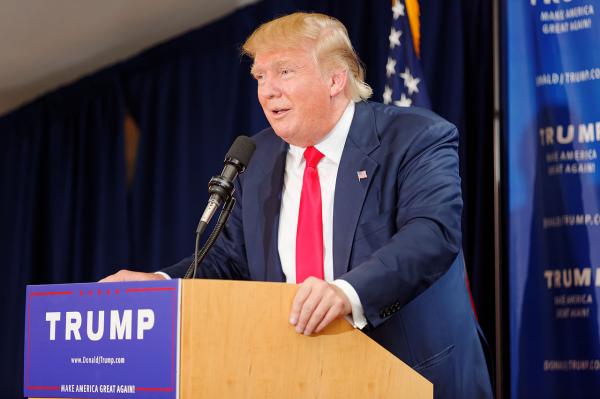 President Vladimir Putin on Thursday heaped praise on US Republican presidential hopeful Donald Trump, describing him as a "talented and outstanding man".
President Putin said Russia is ready to work with the United States no matter who is elected as the President next year.
Putin, in his annual news conference with international reporters in a cavernous hall inside a Moscow conference centre, said he backed a U.S. plan to prepare a U.N. resolution on Syria even though differences between Moscow and Washington remained.
-ANI
How secret cancer allies help disease spread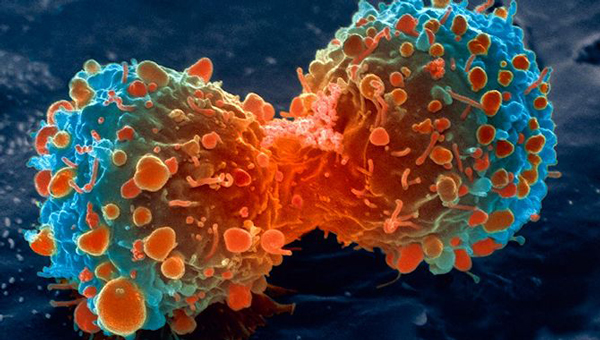 A new research has shown how cancer cell collaborators pave the way for cancer cells to metastasize.
At ASCB 2015, Vanderbilt researchers show how metastasizing tumors use non-cancerous fibroblasts to make a migration highway through surrounding extracellular matrix.
To get moving, metastasizing cancer needs to enlist non-cancerous collaborators. Suspicions about where these secret cancer allies might be lurking have long been directed at the fibroblasts, the cells that secrete and organize the extracellular matrix (ECM), the ground on which surrounding cells can get a grip.
Two killed, six injured in blast at scrapyard in Punjab
At least two people were killed and six others were injured in an explosion at a scrapyard in Rureke Kalan village of Punjab on Thursday.
The explosion took place when the scrap vendor Amar Ram alias Koko (30) was hammering an iron object weighing 20 kilograms. Ram and his niece Simi (2) were rushed to hospital where they were declared brought dead.
-ANI