Wickremesinghe sworn in as Sri Lanka's PM with support from President Sirisena's party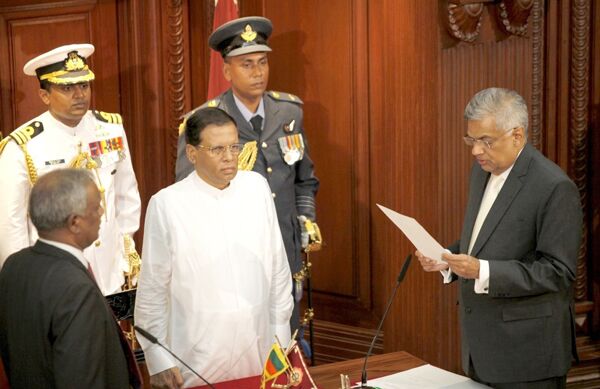 Ranil Wickremesinghe was sworn in as Sri Lanka's Prime Minister on 21 August. His centre-right United National Party entered a coalition with President Sirisena's Sri Lankan Freedom Party after it fell seven seats short of an outright majority. The formation of the broad coalition will put Sirisena into a position to advance reforms that include constitutional changes to better accommodate minorities and simplify its complex election rules. A Sri Lankan politics veteran, Wickremesinghe campaigned on a pledge to create one million new jobs in five years. He has served twice before as prime minister, in 1993-94 and from 2001-04.
Second Test: Sangakkara misses out, Sri Lanka trail by 253 runs against India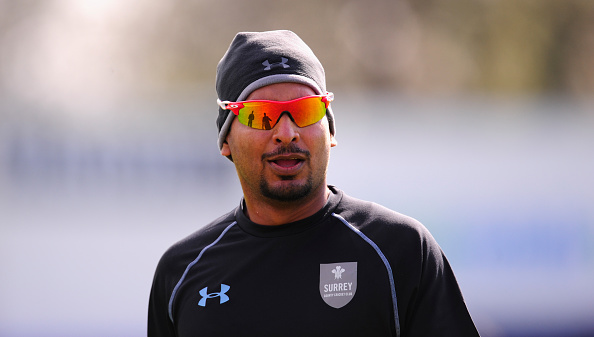 Retiring legend Kumar Sangakkara failed to get a big knock in his swansong Test appearance, but Sri Lanka overcame an early jolt to reach 140/3 after dismissing India for 393 in the first innings of the 2nd Test at the P Sara Oval stadium in Colombo on 21 August. Opener Kaushal Silva (51 off 117 balls) played a watchful innings to ensure that the early loss of fellow opener Dimuth Karunaratne did not trigger a top-order collapse. His dismissal towards the fag end of the day, however, put the side slightly on the backfoot, given that the home team is still 253 runs behind. For India, Ravichandran Ashwin, Umesh Yadav and Amit Mishra took one wicket apiece on the second day. When stumps were drawn for the day, Lahiru Thirimanne (28*) and skipper Angelo Mathews (19*) were holding fort for the Lankans.
Local court in Lucknow summons SP chief Mulayam Singh Yadav over controversial remarks on gang rape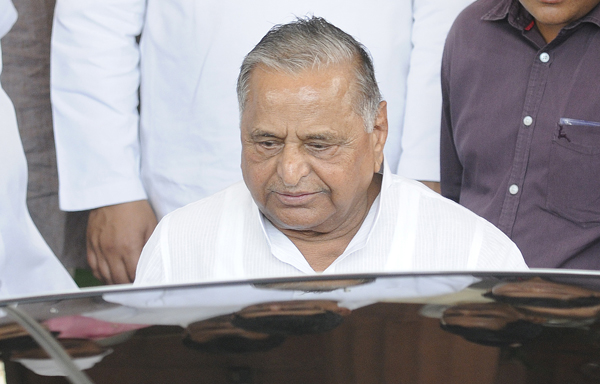 Taking cognisance of the statement made by the MP, civil judge (junior division) of Kulpahad Tehsil Ankit Goel summoned Mulayam Singh Yadav. At a public function in Lucknow, Yadav had said that had said while one man commits rape, four are named to "settle scores" and that rape by four persons was not "practical".
The summons have been issued under IPC sections 504 (intentional insult with intent to provoke breach of the peace) and 509 (word, gesture or act intended to insult the modesty of a woman).
Government to sell 10 per cent stake in Indian Oil Corporation, expected to raise Rs 9,500 crore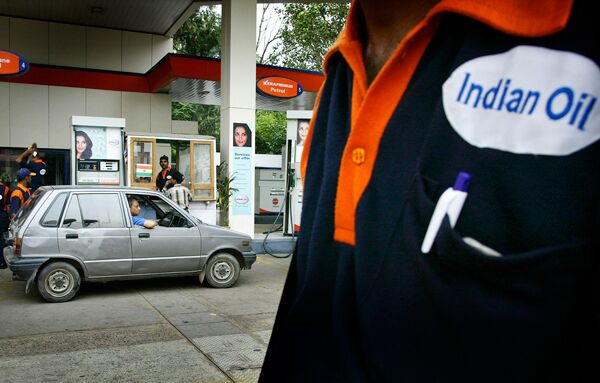 The government decided on 21 August to sell a 10 per cent stake in Indian Oil Corporation (IOC), the biggest oil firm in the country. The sale will take place through an offer for sale (OFS) and may fetch up to Rs 9,500 crore at current market prices. This decision was taken at a ministerial level consultation between finance minister Arun Jaitley and oil minister Dharmendra Pradhan. The OFS is expected to take place on Monday. This is IOC's fourth disinvestment this fiscal. The earlier three sales had raised around Rs 3,000 crores for the exchequer. The government is targeting to raise Rs 69,500 crore from disinvestment in the current fiscal.
MEA responds to Pakistan MoFA statement on meeting Hurriyat representatives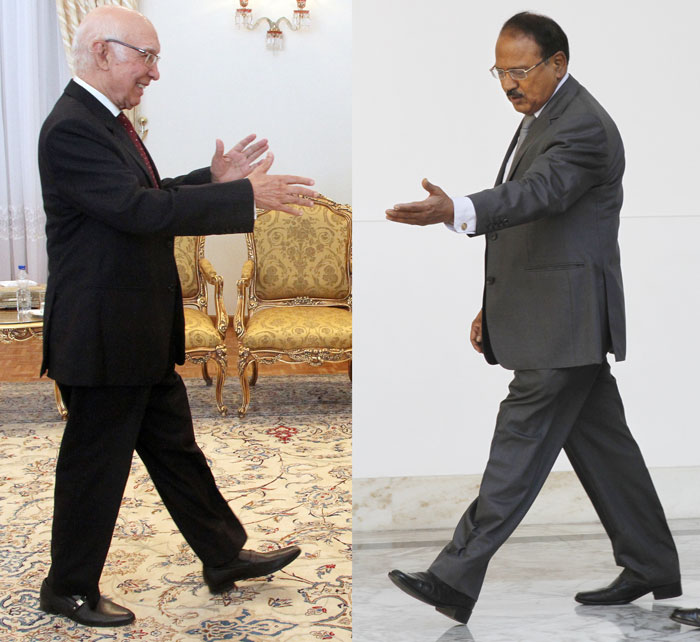 As the status of NSA level talks between India and Pakistan remained uncertain, Foreign Affairs Ministries of both countries issued public statements countering one another. On 21 August, Pakistan's Ministry of Foreign Affairs declined India's advice to not hold talks between its National Security Advisor Sartaj Aziz and Hurriyat representatives. Ministry of External Affairs Spokesperson Vikas Swarup responded to this by saying that Pakistan has followed a pattern to sabotage the commitment reached between the two premiers on the sidelines of SCO talks in Ufa, Russia. Last July India had called off talks after Pakistan consulted Kashmiri separatists before foreign secretary talks.
India has solid evidence to show Dawood operating out of Pakistan, says media reports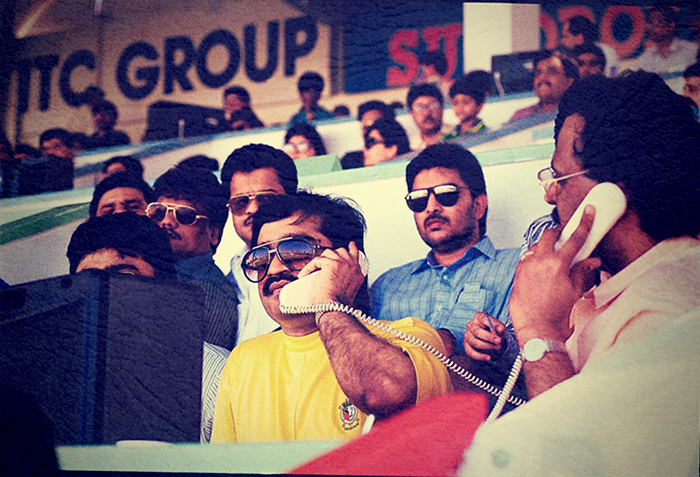 A Hindustan Times report suggests that if the 24 August talks between India and Pakistan are held as per schedule, then National Security Adviser Ajit Doval is set to confront his counterpart Sartaj Aziz on Pakistan sheltering 1993 Mumbai blast mastermind Dawood Ibrahim.
Indian security agencies claim that the underworld gangster operates out of the upscale Clifton neighbourhood of Karachi. The agencies are in possession of an April 205 telephone bill in the name of Dawood's wife Mehjabeen with D-13 Block-4, Karachi Development Authority, Sch-5, Chifton as the installation address. The report claims that Dawood has three Pakistani passports and Indian agencies have images of the same to prove it.
They also possess his latest pictures that show the 59-year old without his trademark mustache and a receding hairline.
Assam bans the sale of 'unsafe' cars
Assam became the first state in the country to ban cars deemed unable to meet global safety standards. The ban is the result of a Gauhati HC interim order while it hears a PIL on the matter.
The PIL contends that cars in the state should be put through crash tests such as the Global New Car Assessment Program (GNCAP).
Cars that do not meet crash test norms can no longer be sold in the state and this has led to sales of 140 models of small car ceasing.
Lalu Prasad mocks Amit Shah - calls him "fat"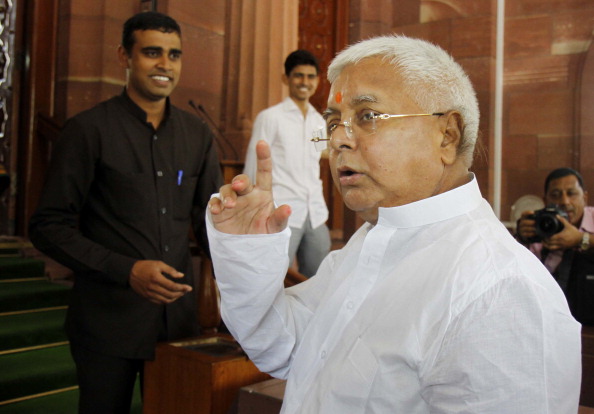 Hours after Amit Shah found himself trapped in a guesthouse elevator for 40 minutes, RJD supremo Lalu Prasad has blamed the mishap on Shah's weight.
The ever-candid Lalu reacted to the incident saying that fat people shouldn't enter lifts in Patna as the lifts are small. Shah was finally rescued by CRPF personnel.
With battle lines in Bihar already drawn in the run up to the election, Lalu's comments are only likely to add fuel to the fire.
Close to 4000 medical seats wasted due to red tape in last year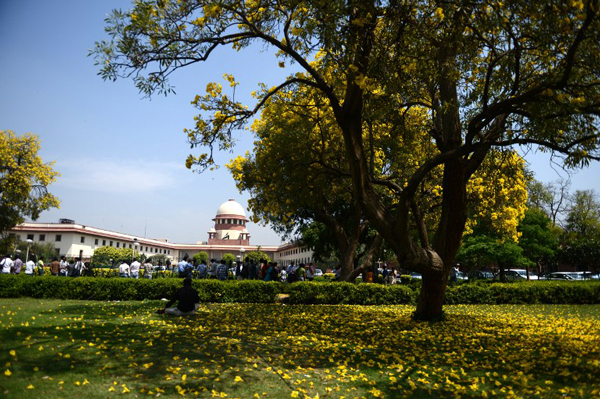 The Supreme Court has hauled up both the Medical Council of India as well as the government for the loss of 3,920 MBBS seats. The SC has blamed this loss on the slowness of conducting inspections of medical colleges and delays in granting permission to colleges to admit students.
Despite permission being given to set up new colleges and increase the number of MBBS seats available, however, due to a number of seats not being approved for renewal, there has been a net loss in the number of seats.
Rare clouded leopard cub admitted to Wildlife Transit Home in Assam
A sick clouded leopard cub has been admitted to the Wildlife Transit Home in Assam's Kokrajhar district for care and rehabilitation. The animal was handed over to WTI by an unknown man.
Officials believe the elusive animal was picked up from nearby Kachugaon Reserve Forest under Manas Tiger Reserve. The animal is weak, anaemic and pot-bellied. One of the main threats to clouded leopards, considered an elusive animal, is the loss of habitat as the species that does not fare well in human dominated landscapes unlike the common leopard.
Occasionally, clouded leopard skins are confiscated by the enforcement authorities indicating that there is an active trade in clouded leopard pelts (for decoration and clothing and meat as substitute for tiger in Chinese traditional medicine, an WTI official said. Since 2009, WTI has handled seven cases of rehabilitating clouded leopards in Assam, most of them originating from western Assam area near Manas.
Kerala student went on hunger strike to get better amenities for school
A 17-year-old student in Kerala went on an indefinite hunger strike on 17 August to get basic amenities for his school, and succeeded in three days.
His move came after many failed attempts by students at the Government Higher Secondary School in Ponmundam, Kerala, to acquire basic facilities like toilets, laboratories, and even proper staff and teachers.
The authorities gave in to the boy when he insisted on continuing the hunger strike. The district collector met the boy and assured him that proper facilities would be provided to the school.