Mid East violence: Palestinian rioters torch Jewish holy site 'Joseph's tomb'
Palestinian rioters torched a Jewish holy site in the West Bank city of Nablus, amidst growing tensions with Israel. They set fire to a tomb revered as that of the biblical figure Joseph. The Jewish site of prayer was damaged and the incident happened hours after Israeli PM Benjamin Netanyahu called on the Palestinian leadership to stop a wave of attacks. The violence comes at a time when a possible partition of the land between the Jordan River and the Mediterranean into two states - Palestine alongside Israel is fading.
Another death reported in Vyapam scam, IFS officer found dead in Odisha
Yet another death has been uncovered in the Vyapam scam. The death of a retired Indian Forest Services (IFS) officer has been reported from Odisha. The retired bureaucrat was an observer for two recruitment tests conducted by the Vyapam. His body was recovered on 15 October.
The Hindustan Times reported that Vijay Bahadur was found dead on railway tracks in Jharsuguda. This is eerily similar to how medical student Namrata Damor's body was on railway tracks near Ujjain in January 2012.
According to reports, Bahadur had gone to Puri in Odisha with his wife Nita Singh to attend a reunion of 1978-batch IFS officers. He was killed on his way back. His post mortem report is awaited. Over 40 people have died in connection with the scam - which has seen the arrest of over 2,000 accused.
Kailash Satyarthi becomes the first Indian to be awarded with 'Harvard Humanitarian of the Year Award'
Nobel Peace Prize winner Kailash Satyarthi has been conferred with Harvard University's prestigious humanitarian award for this year, in recognition of his continuing contribution to the cause of child rights.
The annual award by the prestigious university is given to an individual whose works and deeds have served to improve the quality of lives and have inspired us to greater heights. Satyarthi is the first Indian to have been given this award.
Shocking: two minor girls gangraped in Delhi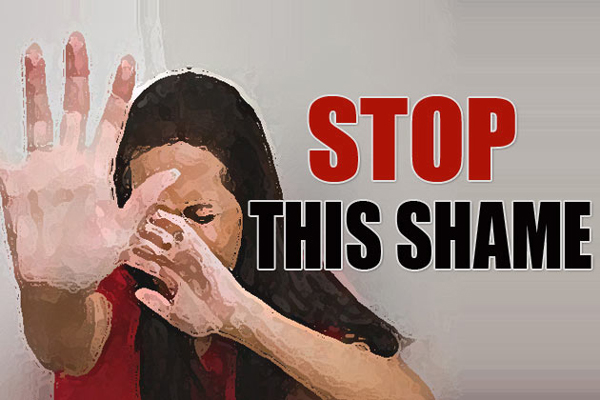 Two minors were brutally gangraped in the city, incidents which comes close on the heels of the rape of a four-year-old girl in northwest Delhi last week.
While a two-and-a-half-year-old girl was raped in Nihal Vihar area of west Delhi yesterday, a 5-year-old girl was allegedly gangraped by three men who were later arrested by the police in East Delhi's Anand Vihar.
Sakshi Maharaj bats for death penalty for cow slaughter
Controversial BJP lawmaker Sakshi Maharaj on 17 October pitched for a law that provides for death penalty for cow slaughter and defended his party MLAs beating up Sheikh Abdul Rashid in the Jammu and Kashmir assembly as a "natural reaction" to the independent legislator's action.
Strongly advocating protection of cows, the BJP MP said, "A strong law should be put in place to hang people responsible for cow slaughter."
He also Sakshi Maharaj backed Haryana Chief Minister Manoharlal Khattar's controversial "Muslims should quit eating beef" statement, saying there was nothing wrong in it.
China to become world's nuclear-power superpower
The world's most populous country, China, has identified nuclear power as the way forward and intends to build 110 nuclear power plants across the country. The plan is to achieve this target by 2030. In doing so, China will overtake the United States of America which has 100 such plants. At present China has 23 operational nuclear power plants and 27 under construction. This accounts for one third of all under construction nuclear power generating units in the world. The plans will cost an estimated $78.8 billion.
Medical cancer to become reality in Australia
The Australian government has announced plans to legalise medical marijuana. The announcement was made by Australian Health Minister Susanna Ley who stated that the growing of marijuana would be permitted for medical and scientific purposes. This is at odds with Australia's current marijuana laws under which people who possess or sell the drug can be fined or even sent to prison. A campaign on change.org to have marijuana legalised in the country has already garnered 245,000 signatures.
A switch to turn off dreams
Scientists at the University of California, Berkely, have devised a method to control the occurrence of dreams. In research conducted on mice, the scientists embedded an optogenetic switch into a group of nerve cells located in a region of the brain called the medulla. This switch allows them to activate or deactivate the neurons with laser light. When deactivated, the mouse's ability to enter REM sleep (the stage where dreams occur) is diminished or eliminated completely. When activated the mouse enters REM in seconds. Researchers are hoping that discovery will help us understand how dreaming is controlled and maybe even explain why we dream.
One more big reason for global migration: climate change
The ongoing migration crisis in the European Union has no easy solution but a recent report by the EU's Directorate-General for Environment has suggested the need for a structured and managed approach to deal with this issue.
According to this report published in Science for Environment Policy, migration flow is likely to rise with increase in climatic changes and in the future, there will be more natural calamities like droughts, flooding, rise in sea level in areas that have the world's poorest countries. These climate change-induced problems are bound to effect the economy, pushing effected communities to migrate to Europe.
Kashmir: MBA graduate from IUST refuses to take degree from Smriti Irani
An MBA graduate, Sameer Gojwari, has decided to not accept his degree at the first convocation of Islamic University of Science and Technology (IUST) in Kashmir from Union HRD Minister Smriti Irani. This is in protest against "diminishing freedoms" in India.
Gojwari made a Facebook post to announce it. The post is in response to unverified reports that Irani would be handing out degrees to the pass outs at IUST's first ever convocation on Monday, 19 October.