Sushma Swaraj turns the table on Congress in Lalit Modi row, targets Gandhi family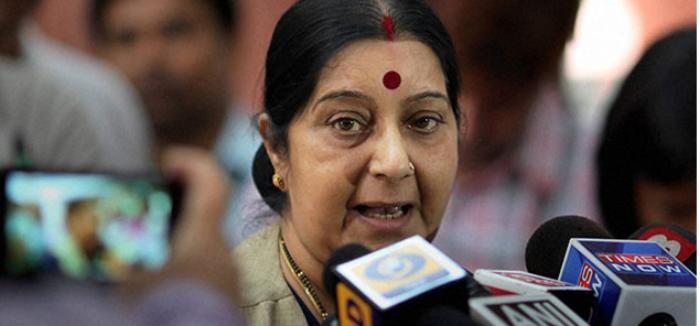 Parliament on Wednesday allowed for External Affairs Minister Sushma Swaraj to defend charges levelled against her. In a spirited fight back, Swaraj tore into Congress, saying it had helped Bofors accused Ottavio Quattrocchi and Bhopal gas leak accused Warren Anderson flee from India. Speaking in Lok Sabha during a discussion on the Lalit Modi row, she specifically responded to Congress Vice President Rahul Gandhi's charge that she had got money to help the IPL founder. She claimed that neither her husband nor her daughter made any money from Modi. Instead she accused former finance minister P Chidambaram of conflict of interest when his wife Nalini Chidambaram represented the accused in the Shraddha scam case.
Swaraj has been battling charges of conflict of interest on account of helping Lalit Modi acquire his travel papers from British authorities. Congress stalled all parliamentary proceedings during the ongoing monsoon session demanding her resignation.
Both Houses of Parliament adjourned sine die, GST bill not passed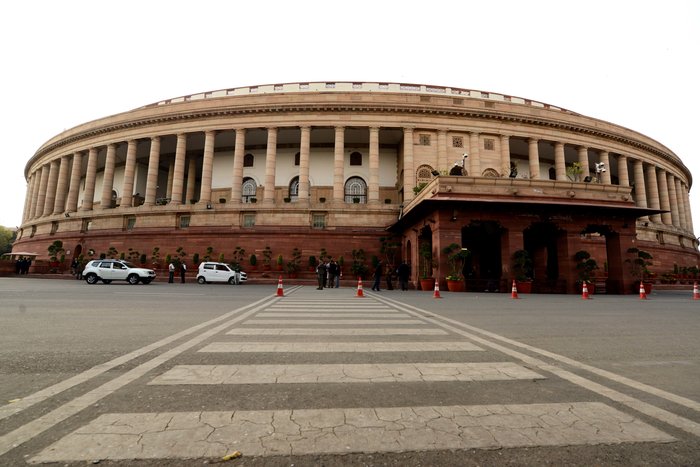 A day after the Lok Sabha saw a tumultous debate on External Affairs Minister Swaraj's involvement in providing travel papers to scam tainted IPL founder Lalit Modi, both Houses of Parliament were adjourned sine die. However, the adjournments didn't end the political slugfest between BJP and Congress. Both parties took out their separate protests marches. While the Congress vice president Rahul Gandhi said that the ruling party didn't allow the Opposition to question Swaraj on relevant grounds, the BJP has taken out a protest march to oppose Congress' boycott of Parliament and for not allowing the passing of Goods and Services Tax bill. The complete washout of the monsoon session comes a day after Congress was defeated in an adjournment motion moved by the party against Swaraj. Congress has been stalling the Parliament over the Lalit Modi row demanding resignations of Swaraj and Rajasthan CM Vasundhara Raje for helping Modi acquire his travel papers from British authorities.
Grenade attack near mosque in Shopian, 8 injured
At least eight people were injured in a grenade blast near a mosque in Shopian district while another grenade was detected and defused near the house of a Hizbul Mujahidden militant. Police suspect that militants had "planted" the grenade outside the mosque in Trenz locality of Shopian, 52 kms from here, in the wee hours. "The grenade was kept on roadside in a steel glass after removing its pin. Someone touched it, triggering the blast at around 6 am," a police official said. He said eight civilians who had come out of the mosque after morning prayers were injured in the explosion. All the injured were admitted to a hospital in Shopian, he added.
Bombay HC sets aside ban order on Maggi, fresh tests within six weeks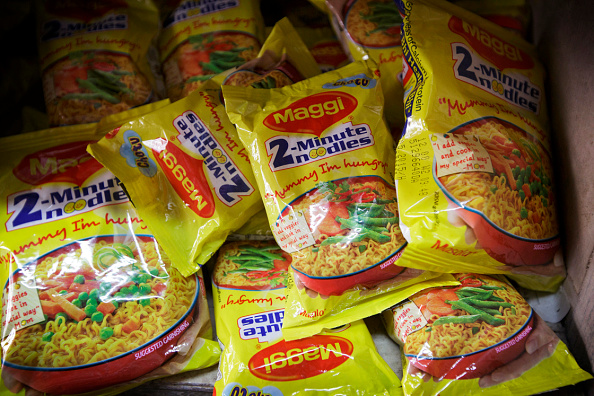 In a temporary relief for Maggi, the Bombay High Court has ruled that the ban imposed by Food Safety and Standards Authority of India on the popular noodle brand is not sustainable and tenable. The Court has set aside the ban order. The court has also ruled that samples of all nine variants of Maggi have to be put through a fresh tests in three different labs in Mohali, Jaipur and Mohali within six weeks. However, it is not clear if during this period, Nestle is entitled to sell Maggi noodles. What is understood is that if the new results show the level of lead in Maggi is under permissible limit then Nestle would be free to manufacture and sell Maggi noodles and its variants again. On 12 August, the Department of Consumer Affairs, Ministry of Consumer Affairs, Food and Public Distribution had filed a complaint under Section 12(1) (d) of the Consumer Protection Act, 1986 in the National Consumer Disputes Redressal Commission (NCDRC).
44 killed, 520 injured in China port explosions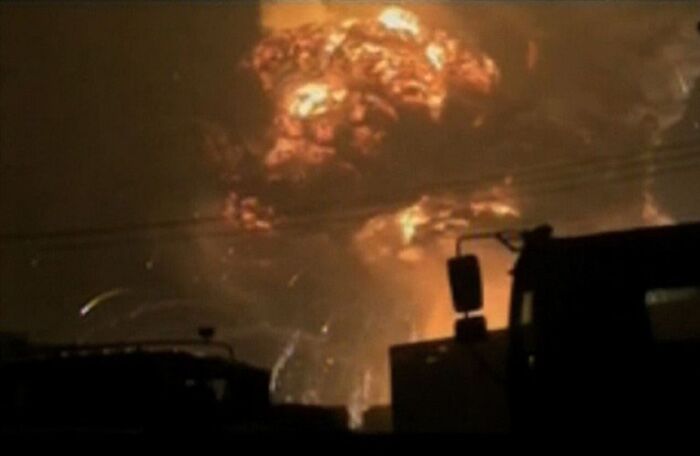 At least 44 people have been killed and 520 others injured, 66 of them critically, in twin blasts at a warehouse containing chemical and toxic materials in the northern Chinese port city of Tianjin. The blasts ripped through the Ruihai warehouse, which stores dangerous goods, at 11.20 pm local time on 12 August, following a fire report half an hour earlier. Fireballs erupted then ignited more explosions in companies nearby, according to rescuers, state-run Xinhua news agency reported. The massive blasts were caused by combustible and explosive goods stored in containers at the warehouse, official People's Daily online reported. Chemicals at a container terminal exploded in Binhai New Area in Tianjin. State-run CCTV showed footage of massive explosions in the city. More than 10,000 people were reportedly evacuated from the nearby areas.
Rupee crashes to 65 against dollar, its weakest since September 2013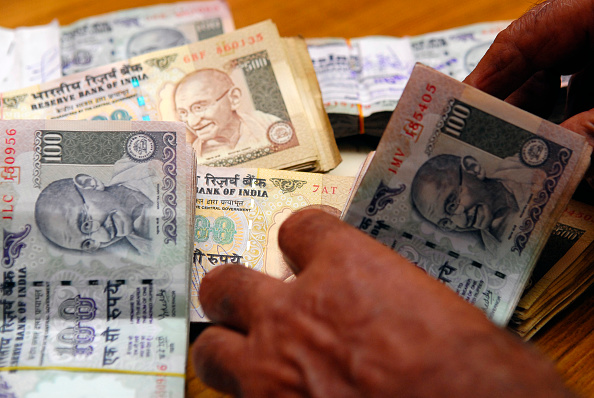 For the first time since September 2013, the rupee breached the 65 mark against the dollar, on fresh dollar demand from banks and importers. Ever since China devalued the Yuan, the rupee has been under pressure. The rupee briefly recovered to 64.64 before again crashing below 65. At 3:30, the rupee was trading at 65.0450.
Special Parliament session for GST?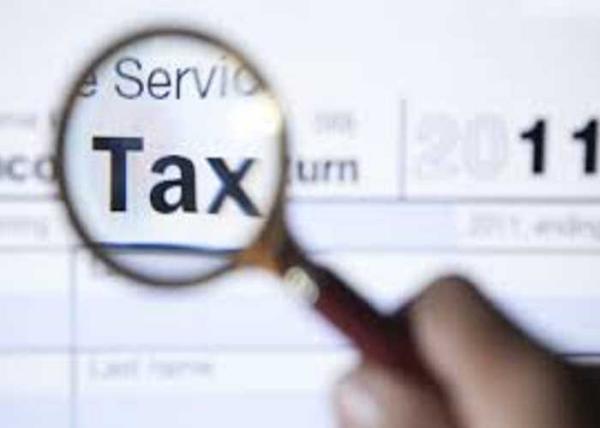 According to media sources, Modi government is planning to call a special five-day session of the Parliament on 31 August to discuss GST. The entire monsoon session was washed out because of protests by opposition and the bill got stalled in the Rajya Sabha. However, Finance Minister Arun Jaitley has refused to confirm this decision. The ruling BJP government has set April as a deadline for itself to pass the bill.
India-Pakistan to have talks, Pak NSA Aziz confirms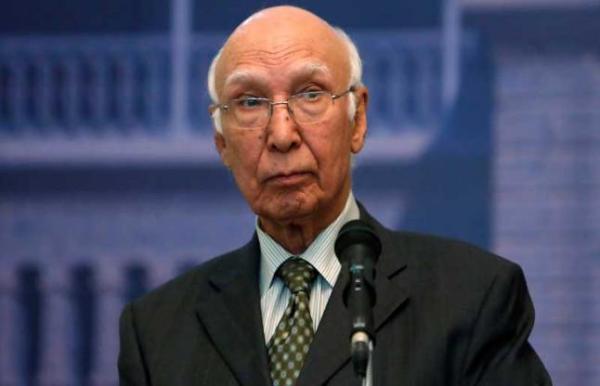 Pakistan's national security advisor (NSA) Sartaj Aziz has confirmed that he will visit India for talks on 23 August. This is the first attempt by Pakistan to reach out to India after a long time. It is expected that Pakistan will talk about unrest in Balochistan and India will raise the issue of recent terrorist attacks in Gurdaspur and Udhampur. A Hindustan Times report suggested that India might also talk about slow pace of 26/11 trial and bail of Zakiur Rehman Lakhvi.
Ice caps melting so rapidly National Geographic's maps can't keep up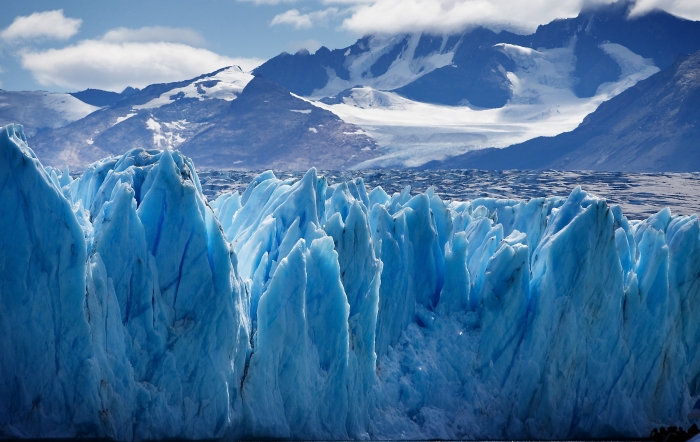 Climate change has led to National Geographic making their biggest ever change to their atlas since the fall of the Soviet Union. This is due to the ever-decreasing Artic ice sheets. Earlier this year NASA data showed that maximum sea ice coverage in the Artic was the lowest on record. What's worse is that scientists say the yearly minimum is set to be far worse than the winter minimum and paint a true, albeit more grim, picture of how rapidly Artic ice is melting. National Geographic also created this gif to show how their map has changed from 1999 to 2014 when it was last re-drawn.
Oscar Pistorius to walk free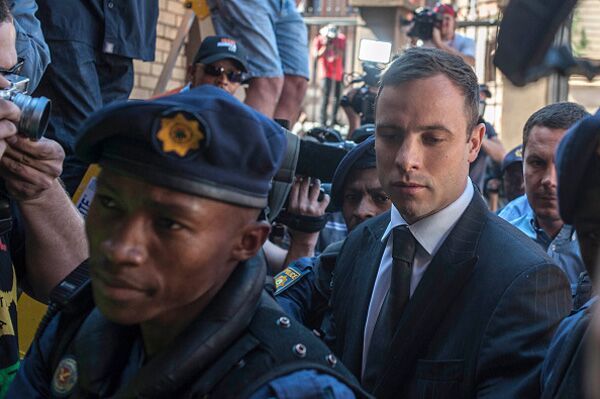 Oscar Pistorius, the South African athlete jailed for the shooting and death of his girlfriend, will walk free from on 21 August, 2015. Authorities had stated in June that Pistorius would be made to serve the minimum of a sixth of his five year sentence. This is despite Pistorius not applying for early release himself. Pistorius will have served exactly 10 months next week. This doesn't mean Pistorius is in the clear though. He may find himself back in jail as early as November when prosecutors will ask the Supreme Court to scale up his charge - from culpable homicide to murder. The charge of murder carries a minimum jail sentence of 15 years.
Arrests made over sale of a 410-year-old Quran
Police in Mysore have arrested a gang of ten who attempted to illegally sell a 17th century Quran. The Quran, with a gem-embedded cover and written in italics on golden paper, is thought to have been written shortly after Akbar's death. Experts believe that the book is roughly 410 years old, with the final page of the book mentioning that it was written in the year 1050 of the Islamic calendar. Police say the gang had been asking for Rs 5 crore for the holy book.
Sundar Pichai's promotion sparks rumours of Twitter link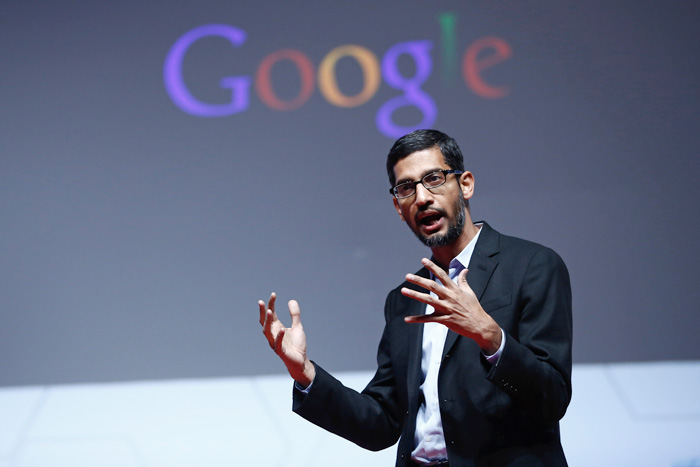 Less than 24 hours after Google announced the promotion of Sundar Pichai to CEO, rumours have begun to fly that the reason for Pichai's promotion was Twitter. According to industry gossip, Twitter was keen on Pichai becoming CEO of the company. To counter Twitter's interest, Google decided to move forward with an organisational restructure that would allow owners Brin and Page to offer Pichai the more appealing title of CEO of Google. This tussle between Google and Twitter over Pichai, if true, is not the first. A Silicon Valley insider is quoted as saying that Twitter had previously approached Pichai three years ago but Google managed to hold onto him with a better offer.
41 tigers dead in 7 short months of 2015: NTCA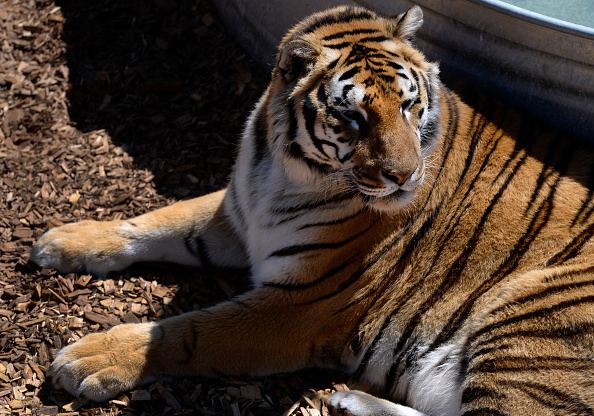 Neither union nor state governments seem able to check tiger deaths in India. According to the National Tiger Conservation Authority, 41 of the magnificent creatures died from January until August 9 this year. The count was similar in the same period of 2014. Apart from natural causes, the animals were shot by the authorities in man-animal conflicts. Snares and traps, even poisoning, are other reasons listed in the study. States that have reported the maximum number of tiger deaths include Karnataka, Madhya Pradesh, Maharashtra and Tamil Nadu.
Naga peace accord signed 'arbitrarily' says Manipur Kuki community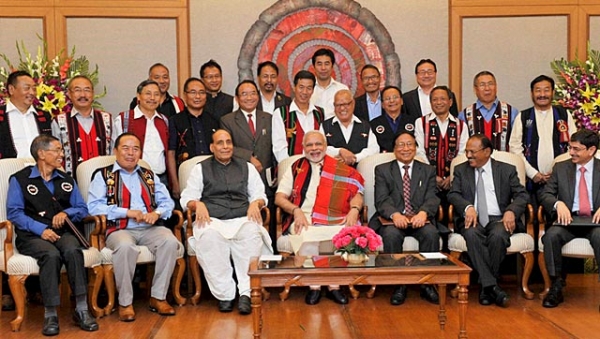 The Kuki Inpi Manipur (KIM) has a few questions about the Naga peace accord signed by Prime Minister Narendra Modi with the NSCN (I-M). The Kuki claim that PM Modi forgot their plight while settling the deal with a group that committed "criminal acts". KIM president Thangkhosei Haokip has submitted a memorandum to the PM stressing the same, adding that peaceful co-existence is what is the primary need in the region. "If not it may mislead one and all that violence is being encouraged in this country," the memorandum said. The KIM claim that NSCN (I-M) armed cadres killed 905 innocents, including pregnant women and children of their community.
33 endangered and abused snakes rescued from poachers in Agra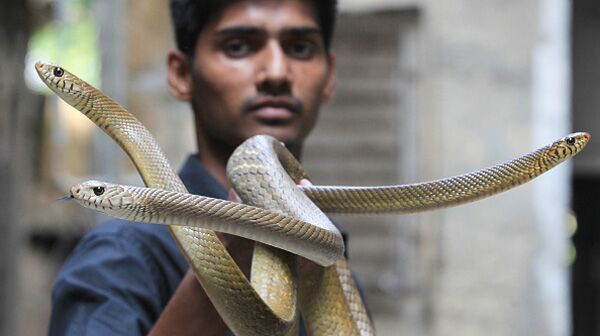 A city-based NGO on 12 August claimed to have rescued from Agra 33 endangered snake species including 27 cobras whose fangs and venom glands had been gouged out and four non-venomous rat snakes which had their mouths stitched. "In a day-long raid by Wildlife SOS in collaboration with the state Forest Department, 33 endangered species of snakes were seized from poachers from around three temples in Agra city. The men were masquerading as snake-charmers and duping devotees into giving them alms," the NGO claimed in a statement. Geeta Seshamani, co-founder of Wildlife SOS said that capturing snakes and using them for display and entertainment is banned and is a jailable offence under the Wildlife Protection Act of 1972.