Porn ban: Can't peep into people's bedrooms, but ban on child porn mandatory, govt tells SC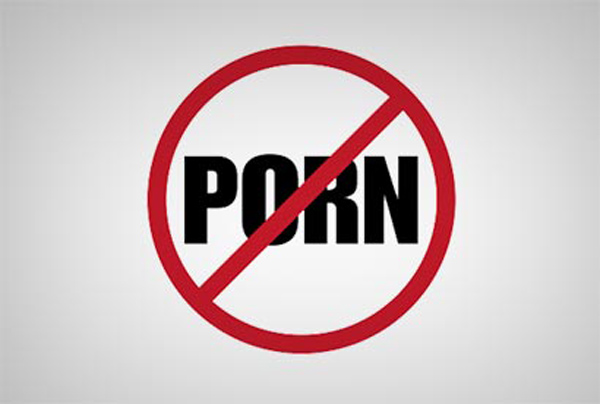 Under fire for blocking porn sites, the NDA government, on Monday, 10 August, told the Supreme Court that it does not believe in a "totalitarian" state and cannot become moral police.
The government, however, told a bench headed by Chief Justice H L Dattu that it has blocked "porn sites dealing with child pornography" and this is "standard accepted practice" across the globe
"The state cannot become the moral police. We cannot peek inside. The entire issue needs larger debate. Every computer and mobile phone have the child lock...It is difficult to stop such things at the source level," attorney general Mukul Rohatgi said.
Aadhar will be optional for availing various govt schemes, says Supreme Court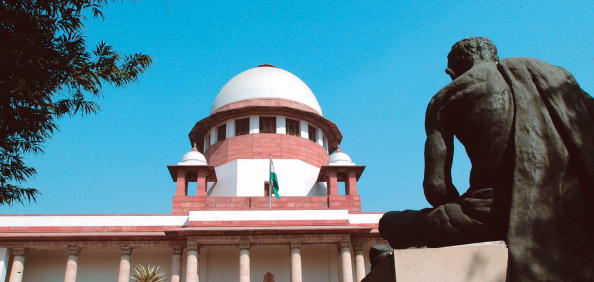 The Supreme Court has ruled that Aadhar card will be optional for availing various welfare schemes of the government. It has also asked the government to ensure that that no personal information of the holders of such cards is shared by any authority.
A three-judge bench hearing a bunch of petitions challenging the Aadhar scheme and the issue of right to privacy has referred the matter to a larger Constitutional bench.
The bench, headed by Justice J Chelameswar has also asked the Centre to widely publicize through electronic and print media that the card is not mandatory to avail government schemes.
China devalues yuan, international currencies including Indian rupee dip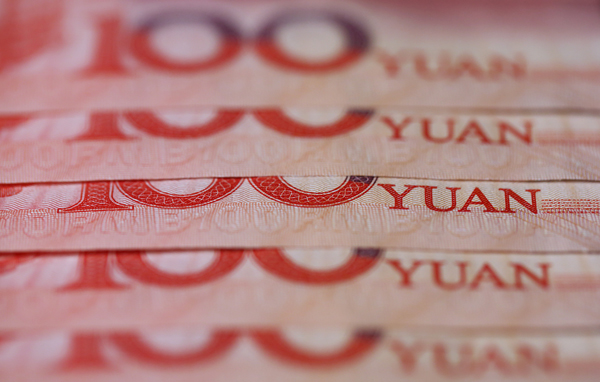 China devalued its currency, yuan by 1.9 per cent on 11 August. This is the highest cut made since January 1994, and unsurprisingly, affected global currency and stock market s. This announcement raises the pressure on Indian exports, which are already on the decline. Right the sudden move by China, global currencies ranging from South Korea's won to the Australian dollar weakened against the US dollar. The Indian rupee has also dipped by 32 paise, which is a two month low against the dollar (64.19 to a US dollar).
It's not over for Nestle: GoI seeks Rs 640 crore in damages for Maggi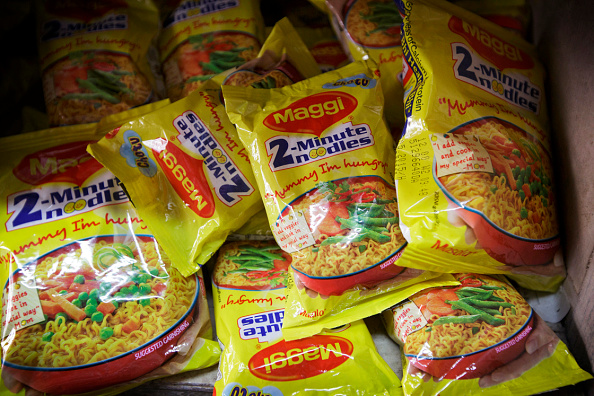 The consumer affairs department filed a complaint against Nestle India with the National Consumer Disputer Redressal Commission (NCDRC). The department seeks Rs 640 crore damages from the company for selling an 'unsafe and hazardous' product like Maggi noodles to millions in India. It has also been alleged that Nestle India misled with deceptive advertisements and took to unfair trade practices for some 'unjust profit'. The department demands that Nestle India deposit the sum in Consumer Welfare Fund as permissible under the Consumer Protection Act. It has also asked for a 18 per cent interest on the damage claimed till the actual payment is made by the firm.
Rupee crashes to nearly 2-year low, down 48 paise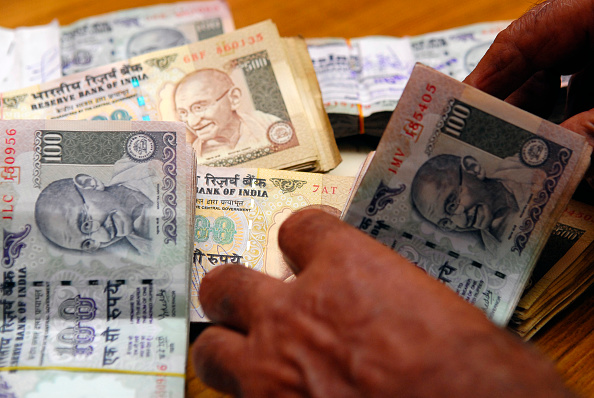 Staying on a downward trajectory for the fifth straight session, the rupee lost another 48 paise against the US dollar to 64.67, its weakest level since September 2013, due to appreciation of the dollar overseas after China devalued the yuan for the second straight day. Forex dealers said increased demand for the greenback from importers after China lowered the yuan value continued to put pressure on the rupee. Furthermore, a lower opening of the domestic equity market played spoilsport, they said. The rupee had plunged 32 paise to close at nearly a 2-month low of 64.19 per dollar in yesterday's trade on persistent demand for the American currency from banks and importers on the back of a higher greenback overseas. Meanwhile, the benchmark BSE Sensex was down 120.70 points, or 0.43 per cent, at 27,745.39 in early trade today.
Another day gone: Rajya Sabha fails to pass GST bill amid protests by Congress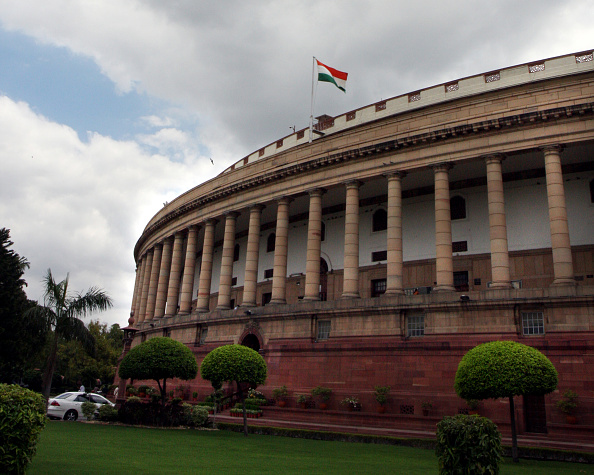 Vociferous protests by Congress today once again stalled discussion in Rajya Sabha on the constitution amendment bill for GST, even as the Chair asked protesting members to allow discussion on the bill saying it was their 'baby' and termed their protest as "undemocratic". As soon as the House met after two adjournments and Finance Minister Arun Jaitley moved the Constitution amendment bill for Goods and Services Tax (GST) for discussion, Congress members stormed the Well shouting a resounding 'No'. As Deputy Chairman P J Kurien asked members that since the Bill was moved yesterday, it was time for discussion now, the Congress members shouted slogans and encircled the Well, leading to adjournment of the House for the day. Protesting Congress members had yesterday too blocked a debate on the bill. The Monsoon Session ends tomorrow.
JD(U),RJD, Cong formally announce alliance for Bihar poll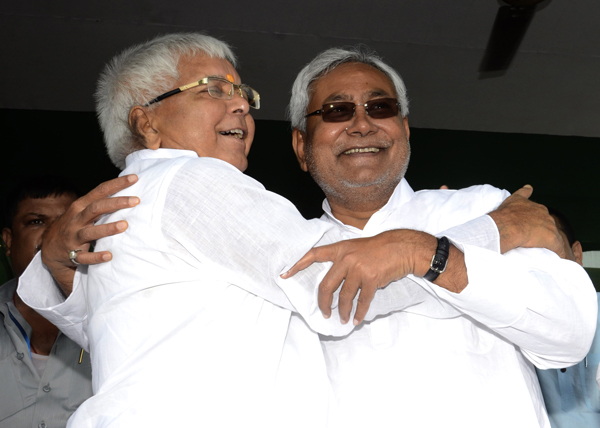 Displaying a picture of unity, JD(U), RJD and Congress on 12 August announced formation of a grand alliance and seat sharing among the three parties for the upcoming Bihar elections.
Chief Minister Nitish Kumar held a joint press conference with RJD President Lalu Prasad and Congress General Secretary and in-charge of Bihar affairs C P Joshi to announce the alliance.
As part of the tie-up, JD(U) and RJD would contest 100 seats each while Congress would fight in 40 seats. In the 243-member Bihar Assembly, the alliance is yet to announce who would contest in the rest three seats. "The first rally of the grand secular alliance would be held in Patna on August 30," Kumar and Lalu Prasad said.
Sushma Swaraj turns the table on Congress in Lalit Modi row, targets Gandhi family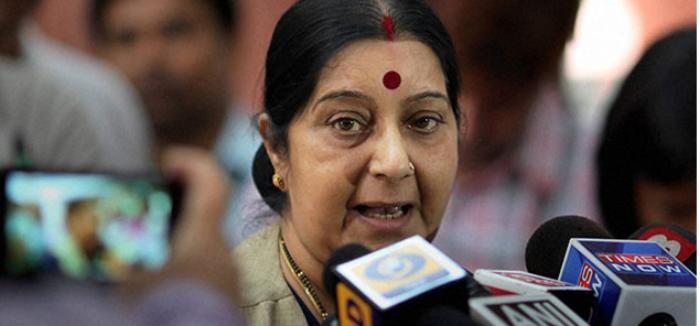 Parliament on Wednesday allowed for External Affairs Minister Sushma Swaraj to defend charges levelled against her. In a spirited fight back, Swaraj tore into Congress, saying it had helped Bofors accused Ottavio Quattrocchi and Bhopal gas leak accused Warren Anderson flee from India.
Making a statement in Lok Sabha during a discussion on the Lalit Modi row, she specifically responded to Congress Vice President Rahul Gandhi's charge that she had got money to help the IPL founder. She claimed that neither her husband nor her daughter made any money from Modi. Instead she accused former finance minister P Chidambaram of conflict of interest when his wife Nalini Chidambaram represented the accused in the Shraddha scam case.
Swaraj has been battling charges of conflict of interest on account of helping Lalit Modi acquire his travel papers from British authorities. Congress stalled all parliamentary proceedings during the ongoing monsoon session demanding her resignation.
More bad news for Ola
Ola suffered a major setback today, courtesy of the Delhi High Court. The Delhi HC has dismissed Ola's plea against a court order upholding the Delhi government's ban on the app-based cab service. The court, in its order, has directed police to "strictly enforce" the ban. The company will remain banned until it complies with the Radio Taxi Scheme of 2006, which was amended as recently as December 2014. Given that transportation law is a State subject, the ruling will not affect Ola in other states.
UK dairy farmers furious as milk becomes cheaper than water
Dairy farmers in the UK have begun to protest by taking their cows into supermarkets. The unique protest comes after the price of milk fell, almost unthinkably, below the cost of water. Around a dozen protesters took two cows into a supermarket in Stafford protesting that supermarkets in the country did not have a sustainable model for pricing milk, or for paying farmers. The protesters were stopped from taking the cows to a second supermarket by the police.
MH 17 investigators find "possible" remnants of Russian missile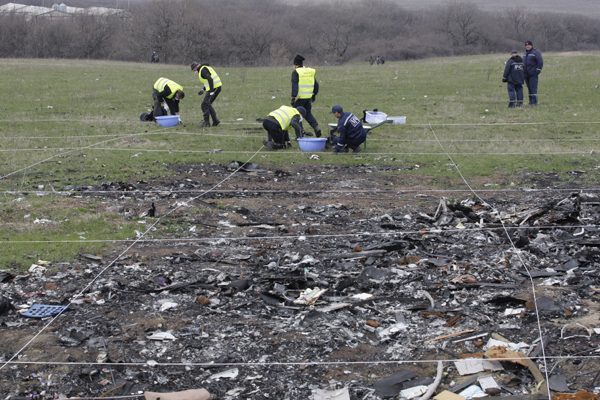 International and Dutch investigators have found remnants of a possibly Russian-made missile while investigating the shooting down of MH 17. The missile parts were found during a previous recovery mission in eastern Ukraine where MH 17 was shot down. They are currently in the possession of prosecutors and the Dutch safety board and are suspected to be part of a Russian BUK surface-to-air missile. The plane was shot down over a year ago on July 17, 2014 during fighting between pro-Russia separatists and Ukrainian forces. This finding seems to point the finger of blame towards Russia and the pro-Russia separatists who've thus far accused Ukraine of shooting the plane down.
Union minister says Radhe Maa has special powers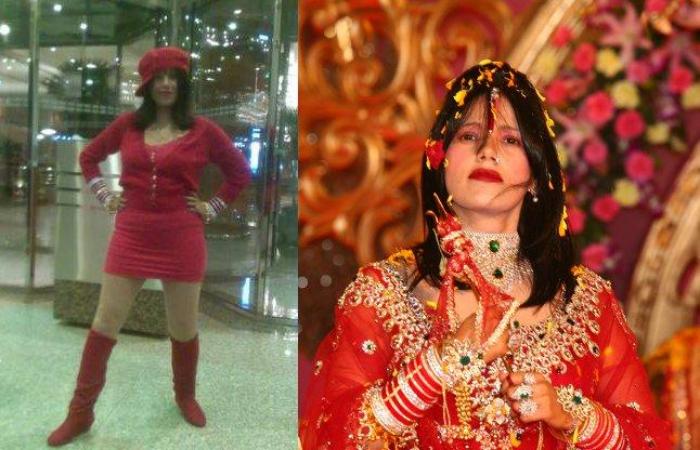 Union minister of state Vijay Sampla has come out in support of Radhe Maa, claiming she has special powers. BJP minister Sampla, who's minister of state for social justice and empowerment, went on to decry all the allegations against the controversial godwoman by claiming that it was a media concoction. On July 17, Sampla had held a chowki for the godwoman which was attended by several Punjabi businessmen and prominent Delhi BJP leaders. Sampla defended this by claiming everyone had a right to worship in their own way.
Robert Vadra still flying high (and without frisking)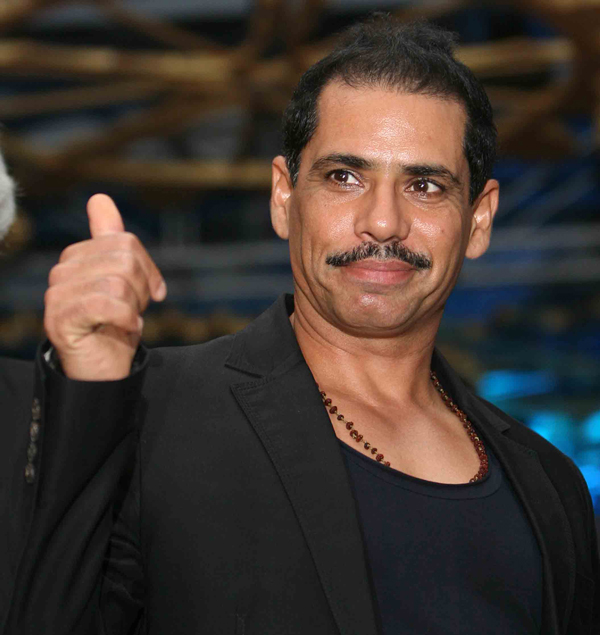 When it was revealed that Robert Vadra was on a no-frisk list in May, 2014, social media was outraged. Reports soon after hinted that Vadra would lose these privileges. However, the reply to an RTI query has shown that Vadra is still very much on the list. Previous reports had stated that the Civil Aviation Ministry had asked for his name to be removed. However, the Home ministry, which was to take a final call on the matter, has clearly not acted on it. The RTI even contradicts Vadra's own Facebook post where he expressed happiness at his name being removed from the list.
319 civilians killed by militants in over 4 years in Assam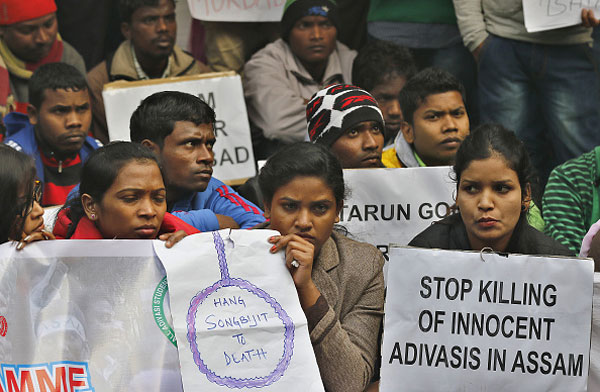 During the anti- insurgency operation in Assam from 2011 to July 31 last,at least 319 civilians were killed by militants and 336 extremists, the state Assembly was informed on 10 August.
Since the National Democratic Front of Bodoland (NDFB) sponsored violence on December 23 last year, police, army and paramilitary forces killed 15 insurgents of the underground outfit and arrested 448 of them till July 31 last, Agriculture Minister Rockybul Hussain said on behalf of Chief Minister Tarun Gogoi in reply to a query in the Assembly.
Stating there are eight active militant outfits in Assam, Hussain said 13 underground groups were in talks with the government. He was replying to a question by AGP member Kesab Mahanta.
814 Marathwada dams left with only 7 per cent water
The drought situation in eight districts in Marathwada region is taking a turn for worse with the water table dropping to seven per cent in all the 814 dams in the region. The average rainfall in Marathwada is alarming with just 39.3 mm rainfall being recorded in Aurangabad district since June this year, while the lowest average rainfall of 17.5 mm being registered in Beed district. The situation in the region is so grave that of the total 1,578 water tankers deployed across the state, 719 are being used in eight districts of Aurangabad Division alone. As a solution to depleting water levels and acute shortage of rainfall the government conducted an experiment in cloud seeing on 6 August. Maharashtra Agriculture Minister Eknath Khadse said the experiment in cloud seeding in Ahmednagar and Beed districts has resulted in 5 mm excess rainfall.
Urbanisation in Himalayas led to water depletion in Ganga: Study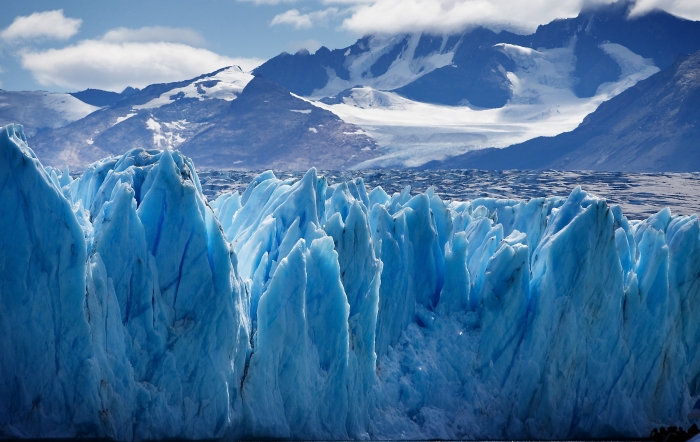 A joint study by the Australian National University, Canberra and the Kumaon University, Nainital showed urbanisation and deforestation in the Himalayas as the main reason behind water depletion in the Ganga.
According to the study, the depletion across the Himalayan region - from the Byans catchment area in Himachal to the Teesta river catchment area of Sikkim - have led to a sharp decline in available drinking water and agricultural productivity. Over 20 per cent irrigated land has been effected due to this.
41 tigers dead in 7 short months of 2015: NTCA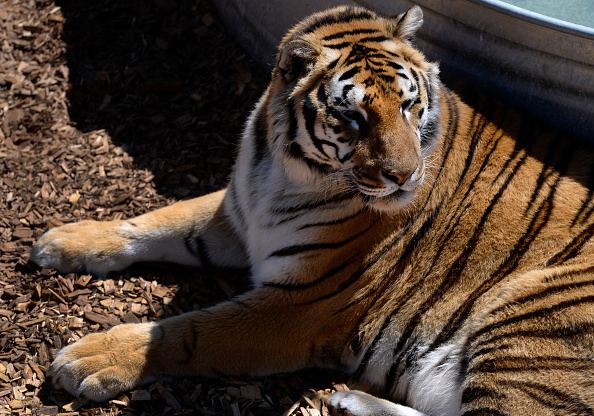 Neither union nor state governments seem able to check tiger deaths in India. According to the National Tiger Conservation Authority, 41 of the magnificent creatures died from January until August 9 this year. The count was similar in the same period of 2014. Apart from natural causes, the animals were shot by the authorities in man-animal conflicts. Snares and traps, even poisoning, are other reasons listed in the study. States that have reported the maximum number of tiger deaths include Karnataka, Madhya Pradesh, Maharashtra and Tamil Nadu.