ICC U19 Cricket World Cup: Australia pull out due to security concerns
Cricket Australia (CA) has decided to withdraw its team from the U19 World Cup in Bangladesh, the governing body has confirmed through a media briefing.
The board announced that the decision was influenced by concerns over the South Asian country's security situation.
The Australian senior team's tour to Bangladesh in October 2015 had been postponed following tip-off of a security risk by the Department of Foreign Affairs and Trade.
Tax raid on Apollo Hospital properties
Apollo Hospital, the country's largest healthcare chain, came under the Income Tax department's scanner today as investigators conducted a raid at several of its properties across the country. According to the Economic Times, sources have confirmed the raid. Further information is still awaited. The hospital chain was started by cardiologist Prathap C Reddy over 30 years ago. It is now managed by his four daughters.
Ban on diesel vehicles In Delhi to continue as SC upholds ruling
The Supreme Court on Tuesday upheld a December ruling that temporarily banned the sale of large diesel cars in New Delhi to combat toxic smog in the capital. The carmakers had argued that their models were environment friendly as they adhered to emission norms.The top court has allowed entry of heavy commercial vehicles which are Delhi-bound on payment of pollution cess, but has banned the entry of such vehicles from four additional entry points NH 2, 10, 58 and state highway 57 into Delhi.
Explosion near Indian consulate in Jalalabad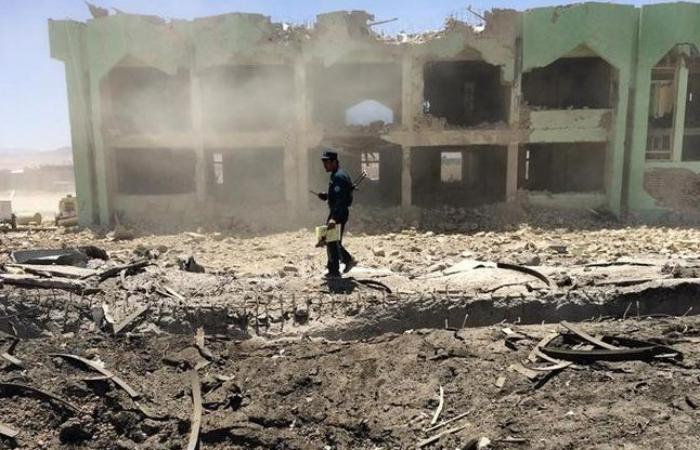 Less than twelve hours after the co-ordinated attack near the Indian consulate in the Afghan city of Mazar ended, an explosion was heard in the vicinity of the Indian and Pakistani consulates in Jalalabad city in Nagarhar province.
There are no reports on the casualties, yet. The BBC reported that the explosives were placed in a trash bin located in a street close to the consulate but not the same street.
The words "Afzal Guru ka enteqam" were found scribbled, in what appeared to be blood, on the walls of the safe room in the Afghan city of Mazar-e-Sharif, across from the Indian Consulate compound which the terrorists attacked on Saturday. Three terrorists entered this building and remained holed up in its safe room on the fourth floor. This raises alarm as it is reported that the terrorists involved in the Pathankot attack allegedly claimed that the offensive was in retaliation to the execution of Afzal Guru.
Pathankot Attack: Modi receives phone call from Sharif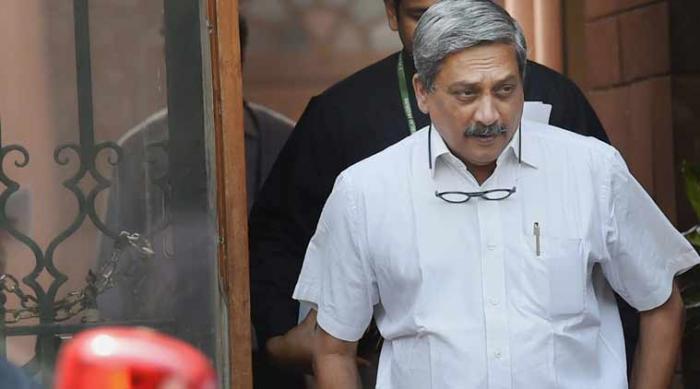 The Indian Air Force Base in Pathankot, which was attacked by Pakistani terrorists on 2 January, will be subject to continued combing operations. Defence Minister Manohar Parrikar visited the airbase to take stock of the situation and said that these combing operations will continue till every corner of the base has been sanitised. Parrikar stated that six terrorists have been neutralised. The Defence Minister made a statement that he can see some "gaps in the security" but the NIA will probe the entire incident.
On Tuesday, Prime Minister Narendra Modi received a phone from his Pakistani counterpart Nawaz Sharif who assured him of Pakistan's support in the investigation into the deadly and bold attack. It has been reported that Modi made a strong demand to Sharif that immediate action be taken against those responsible for the attack.
A sweater with an inflatable pillow
Tedious conferences, a horrible movie or maybe just on a Monday morning in office. We've all wanted at some point to take a nice power nap, except the seats aren't comfy enuogh to keep your head on. Now, someone called Josh Woodle, all the way from Los Angeles has devised a simple solution - the Hypnos sweater. It's like any other hoodie, but with an inflatable balloon inside that changes into a comfortable, flexible pillow once you blow inside the hood! It's already available for pre-order on Kickstarter.
Lego Robots for kids
Kids can now build a robot, one lego tile at a time. The popular company's entry-level robotic kits is getting a major revamp. Called WeDo 2.0, the kit is aimed at elementary level kids and will help children assemble their own Lego robots. The set will comprise about 280 lego pieces including motion and tilt sensors. There will be "smarthub" bricks that can connect the sensors to a tablet or computer app. The apps in turn will have a set of lessons that will combine science concepts with instructions on how to assemble the robot. The WeDo 2.0 kit and app will be available for iPad, Android, PC, and Mac too.
The Future is Faraday perfect
Think of the sleekest vehicle you could assemble in your dreams. California-based electric car company Faraday Future, has amped up most of our imaginary dream cars and produced the FFZERO1. It's a high-performance concept car that the company unveiled just before the CES tech show kicked off. The FFZERO1 runs on electricity but it claims to have a staggering 1,000 horsepower and can make 0-60 in under three seconds with a top speed of 200 miles per hour! The company is in a partnership with LeTV, a Chinese media firm helmed by billionaire Jia Yueting.
Child prodigy Pranav Dhanawade stuns cricketing world with new runs record
Pranav Dhanawade, a 15-year-old from Kalyan in Mumbai has broken the record for most runs scored in an innings across all levels of the sport - over 1000. The previous record was held by AEJ Collins who scored 628 in a club match in England in 1899. At the end of day's play on 4 January, Dhanawade reached a score of 652 in merely 199 balls.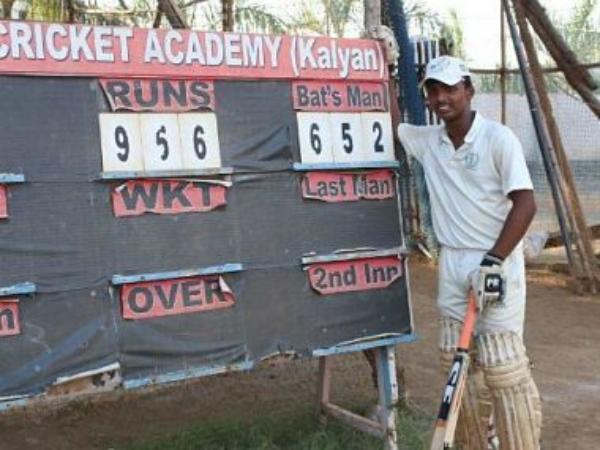 Pranav, the son of an auto rickshaw driver has been playing cricket since he was five years of age. Click here for details of this wunderkid.
RJD plans to sue PM Modi for breach of trust
The Rashtriya Janta Dal (RJD) is planning to sue Prime Minister Narendra Modi for what they allege is a "breach of trust" and forgery. Ahead of the Bihar Assembly polls last year, PM Modi reportedly promised the state funds amounting to Rs 1.25 lakh crore.
Former Union Rural Development Minister and RJD national Vice-President Raghuvasnsh Prasad Yadav told a newspaper that Modi had backtracked on his promise. He also alleged that the Modi government was now giving them 60 per cent of total amount spent on different PMGSY projects after they had promised a 100 per cent reimbursement.
Chris Gayle apologises for comments made to female journalist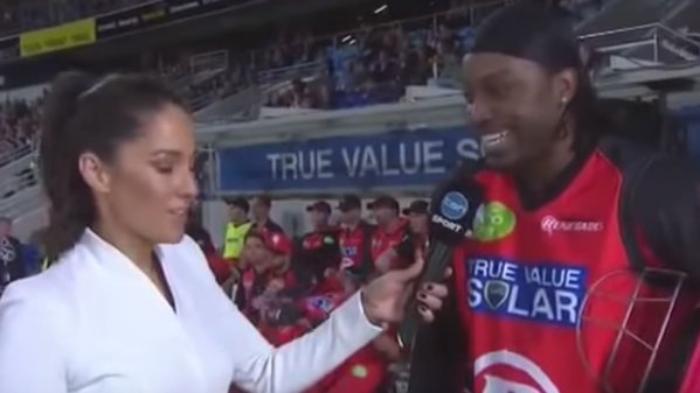 West Indies batsman Chris Gayle has apologized for his recent comments made to a female TV journalist, which the authorities have described as 'disrespectful' and 'inappropriate', saying that he is sorry and didn't mean to hurt her.
The explosive batsman was dismissed after scoring 41 off 15 balls in the Melbourne Renegades' victory over the Hobart Hurricanes in the Big Bash League (BBL), when he was approached for comments by the Network Ten journalist Mel McLaughlin. When the reporter asked him about his innings, the left-hander steered the conversation away from cricket and said that he batted well because he just wanted to have an interview with her.
Volkswagen headed for a crash
Volkswagen may be seriously in the dock now. The US Department of Justice on behalf of the Environmental Protection Agency has filed a lawsuit for its dodgy attitude over its emission violations and "obstructive approach" in cooperating with the EPA. The complaint is also getting the assistance of California state, which has strong emission laws that Volkswage has broken in the past. The complaint alleges that the company installed illegal "defeat devices" to mislead consumers and authorities about its polluting emissions. The complaint covers as many as 600,000 cars that Volkswagen sold during its 2009 to 2015 model years.
The Aylan Kurdi of 2016
Most likely the first refugee to drown in the new year 2016 is a 2-year-old boy called Khalid. He was on a boat with 39 other refugees which slammed against rocks off a small Greek island, Agathonisi. The boat was trying to cross into Europe from Turkey. The body was recovered during rescue operations by volunteers from Migrant Offshore Aid Station (MOAS). Another rescue organisation, Hellenic Coastguard, reported that the boy's mother survived the crash. The nationality of mother and son haven't been confirmed.
NTCA reports 69 tiger deaths in 2015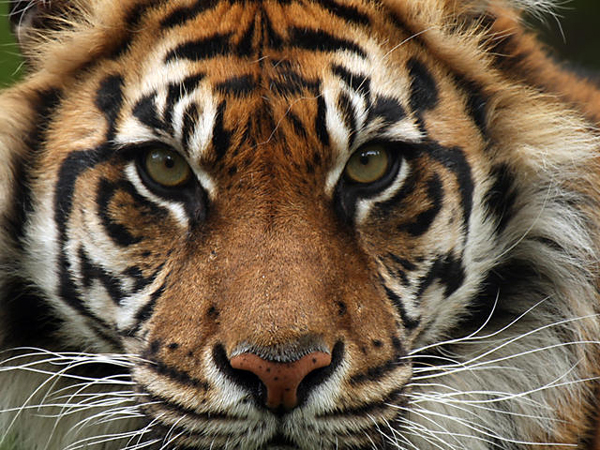 The National Tiger Conservation Authority (NCTA)'s Tigernet, 69 tiger deaths were recorded in India in 2015, reports The Hindustan Times.
Karnataka recorded 15 deaths, while Maharashtra and Madhya Pradesh recorded 12 and 11 respectively. The deaths were put down to natural reasons, infighting, and poachers' traps and snares.
This death tally comes in a year which saw the country's tiger population increasing to 2,226, up from 1,706 in 2010. However, seven tiger deaths have already been reported in 2016 - five Maharashtra and one each from Madhya Pradesh and Uttar Pradesh.