Controversial GCTOC Bill rejected by IT ministry, sent back to Gujarat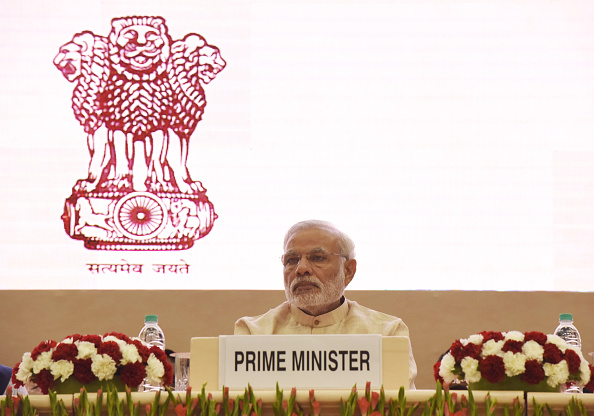 The controversial Gujarat Control of Terrorism and Organised Crime (GCTOC) Bill, 2015, has been sent back to the state following an objection by the Information Technology (IT) Ministry. The Home Ministry had earlier sent the Bill for an inter-ministerial consultation and it came back with objections by the IT Ministry. The Gujarat assembly had passed the Bill again on 31 March this year, after it was rejected thrice by two former Presidents - the late APJ Abdul Kalam in 2004 and Pratibha Patil in 2008 and 2009. The Bill was first introduced in 2003 when Narendra Modi was Gujarat Chief Minister and it had many contentious clauses - confessions before police made admissible in court, increasing probe period from 90 to 180 days and, strict conditions for granting bail to an accused.
NGO leader Anshu Gupta and whistleblower Sanjiv Chaturvedi get Magsaysay Award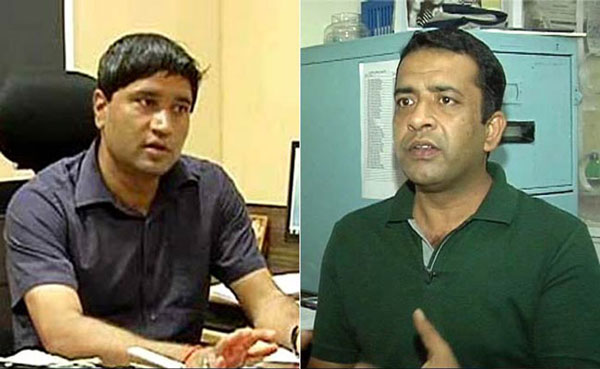 Whistleblower Indian Forest Service officer Sanjiv Chaturvedi, who was in news for raking up cases of corruption and violation of laws in Haryana, and founder of NGO Goonj, Anshu Gupta have been selected for this year's Ramon Magsaysay Award. Chaturvedi, who has been awarded for 'Emergent Leadership', is currently the Deputy Secretary of All India Institute of Medical Sciences (AIIMS). Gupta, who left his corporate job to start Goonj in 1999, is being recognised for "his creative vision in transforming the culture of giving in India, his enterprising leadership in treating cloth as a sustainable development resource for the poor, and in reminding the world that true giving always respects and preserves human dignity." Established in 1957, the Ramon Magsaysay Award is Asia's highest honour.
Taliban Afghan leader Mullah Omar is dead, confirm senior Afghan officials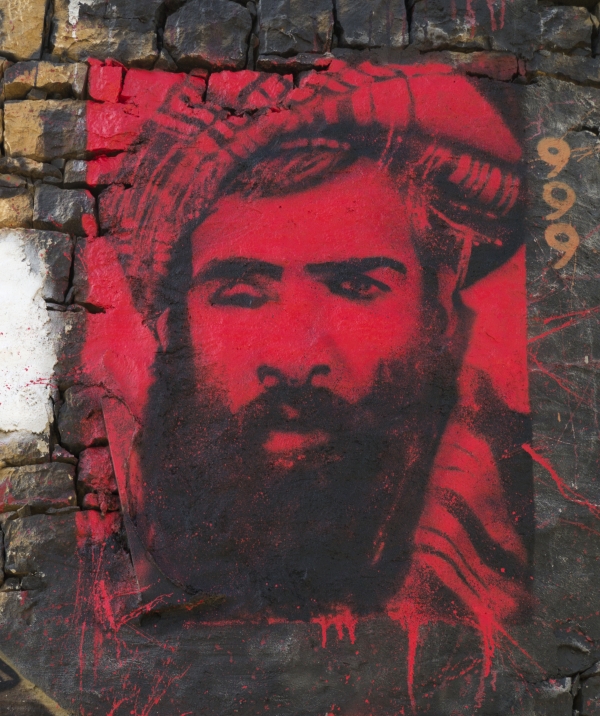 The BBC has reported, quoting Afghan officials that leader of the Afghan Taliban, Mullah Mohammed Omar, had died two to three years back. However, the militant group has not commented on the claim. Even earlier, there have been several reports of Mullah Omar's death though the Taliban often release messages purported to be from him. Mullah Omar had led the Taliban to victory over rival Afghan militias in the civil war that followed the withdrawal of Soviet troops. It was his alliance with al-Qaeda leader Osama Bin Laden that prompted the US-led invasion of Afghanistan in 2001, in the aftermath of the 9/11 attacks on the US. Mullah Omar has been in hiding since 2011, with a $10m US state department bounty on his head.
Source: BBC
ISIS preparing to attack India to provoke US into confrontation, says USA Today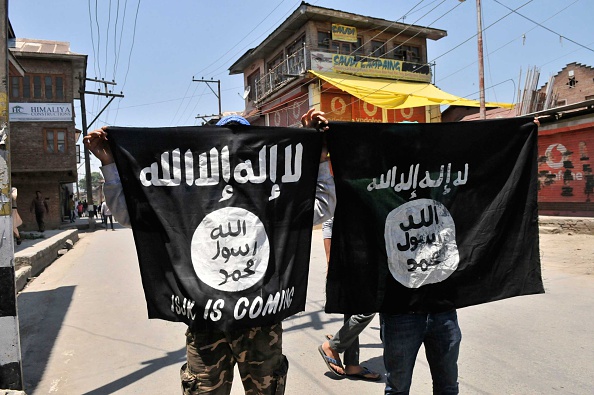 The ISIS is preparing to attack India to provoke an Armageddon-like confrontation with the US, says ISIS' internal recruitment document which also seeks to unite the Pakistani and Afghan Taliban into a single force. An investigative story by USA Today refers to a 32- page Urdu document, 'A Brief History of the Islamic State Caliphate, The Caliphate According to the Prophet,' which says that preparations for an attack in India are underway which should provoke an apocalyptic confrontation with America. Bruce Riedel, a retired CIA official and now a senior fellow at the Brookings Institute, said: "Attacking in India is the Holy Grail of South Asian jihadists."
The reality of Indian realty companies: if you can't sell them, shrink them
With weak sales and large inventories of ready-to-move-in properties piling up, builders are resorting to constructing smaller apartments rather than reducing prices. Apartment sizes have shrunk not just in the Mumbai Metropolitan Region (MMR), which includes Mumbai, Thane and Navi Mumbai, but even in Bangalore, Chennai and Kolkata. Mumbai apartments have reduced by 26.4 per cent while those in Bangalore, Chennai and Kolkata also stand reduced by 22-24 per cent in the last five years. "Builders are exploring innovative ways to make residential housing across major cities more appealing to potential buyers at a time when it is increasingly becoming difficult to sell expensive apartments. They are emulating the famous sachet marketing strategy adopted by FMCG companies in the late 1990s," said Anuj Puri, Chairman & Country Head of JLL India - a property consultancy.
Kejriwal ads seem waste of public money, says Delhi High Court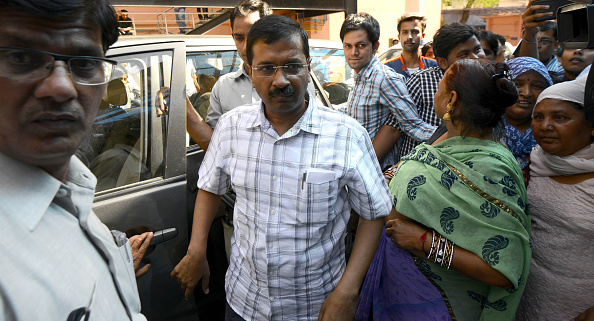 The court has said that the Delhi government's mega advertising campaign appears to violate new Supreme Court rules that ban politicians from wasting taxpayers' money on promoting their accomplishments. The Delhi High Court has now asked the Kejriwal government to explain how much it has spent on the ads that are running in heavy frequency on television and radio. The court observed that prima facie the Delhi government is violating the Supreme Court judgment and that too with public money. The case is based on a host of petitions filed against the government, including one by Congress leader Ajay Maken. In a similar ruling, the Patna High Court had banned Nitish and ministers' photographs in the 'Badh Chala Bihar' campaign.
Bihar purge: 3,000 teachers with fake degrees resign, vigilance finds 353 more certificates invalid
The Bihar government on Tuesday informed the Patna High Court that about 3,000 teachers with fake degrees had resigned from the service and the vigilance department had found another 353 certificates to be invalid. The bench was hearing a Public Interest Litigation filed by Ranjeet Pandit and others which said that more than 25,000 teachers with invalid degrees were working in different government schools across the state.
Malaysia Airlines Flight 370 debris wash up on French island in the Indian Ocean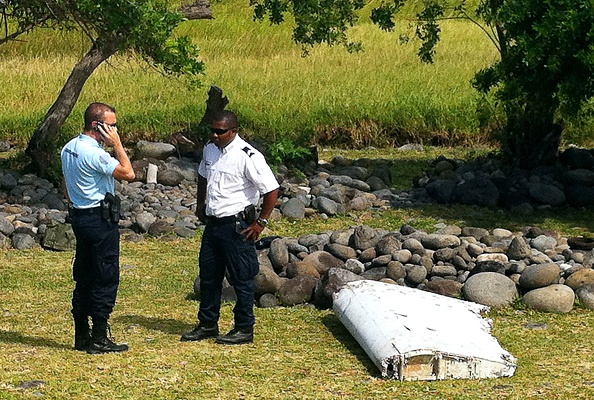 An article in The New York Times says that American investigators have concluded that the large object that washed up on Wednesday on a French island in the Indian Ocean, has come from a Boeing 777 - making it likely that it was debris from the Malaysia Airlines jetliner that disappeared in March 2014. The report says that American government officials and experts from Boeing have based their conclusion on photographs and videos and also the fact that no other Boeing 777 was missing. However, they are waiting for French aviation experts to examine the object. A French official said that the object appeared to be a wing flap and seems to have been in water for a very long time.Source: The New York Times
UN says India will be the most populous nation by 2022 with 1.4 billion people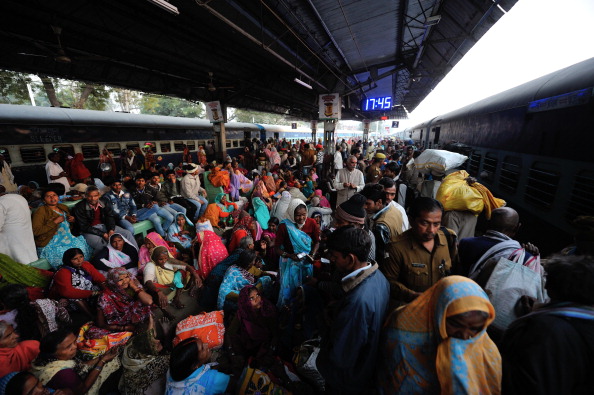 The United Nations said on Thursday that India will overtake China by 2022 to become the most populous country in the world with 1.4 billion people. Currently, about 1.31 billion people live in India, compared with approximately 1.38 billion in China. The UN also said that the Indian population will continue to grow for decades after 2022 and will reach 1.5 billion by 2030 and 1.7 billion by 2050, while China's population will remain stable until 2030 and then begin to decline. Another interesting projection is that by 2050, Nigeria may surpass the US and become the world's third-most populous country.
Russia vetoes UN bid to set up tribunal into MH17 flight downed over Ukraine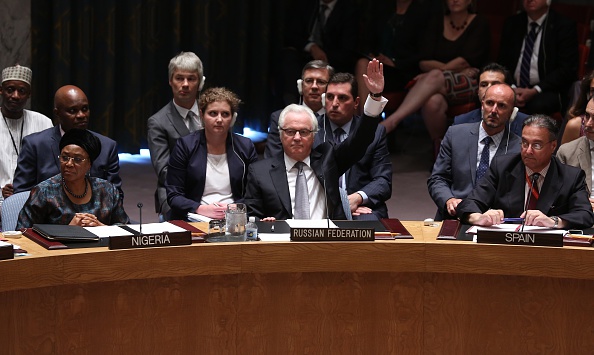 Russia has vetoed a United Nations Security Council draft resolution on Wednesday that proposed to establish an international tribunal to prosecute those suspected of downing flight MH17 last year in eastern Ukraine. Eleven countries on the 15-member council voted in favor of the proposal by Malaysia, Australia, the Netherlands, Belgium and Ukraine, while three countries - China, Angola and Venezuela abstained. A resolution needs nine votes in favour to pass and no veto by Russia, the United States, China, Britain or France. Later, Australian Foreign Minister Julie Bishop said countries who had moved the proposal would now seek an alternative prosecution mechanism.
Yakub Memon hanged in Nagpur Central Jail after Supreme Court and President reject mercy pleas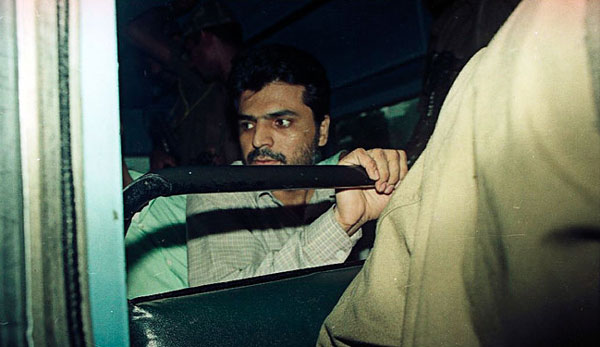 Mumbai serial blasts' convict Yakub Memon was hanged in the Nagpur Central Jail after a three-judge bench of the Supreme Court rejected his mercy plea early Thursday morning - just hours before the scheduled time of hanging. In a dramatic late-night hearing held at the residence of Chief Justice of India, a three-judge bench said it would be a "travesty of justice" to stay the death warrant. The bench said ample opportunities were given to Memon to avail all remedies before the court and executive. A day earlier, President Pranab Mukherjee had rejected Memon's mercy plea on advice from the Home Ministry. Hours before rejection by the President, Maharashtra Governor Vidyasagar Rao too had rejected Memon's last minute mercy petition. Security has been tightened after the hanging.
Greek Prime Minister Alexis Tsipras hands out ultimatum to party rebels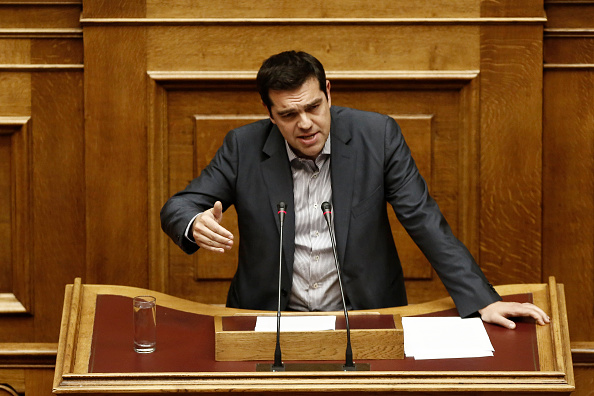 The Greek Prime Minister has told his party to hold a referendum to decide whether or not it will support his attempts to keep Greece in the Eurozone. Tsipras made it clear to his party that he had no choice but to accept the bail-out conditions to avoid exiting from the European Union. He told a 200-strong gathering of Syriza's central committee that either they hold a referendum over the 13 July agreement with creditors or they can hold an internal ballot after an agreement with creditors is reached around September. The committee will now have to decide how to go ahead with Tsipras' ultimatum. Their choices are to either support their prime minister or to propose an alternative economic path to lead the country out of the financial crisis.
Thousands attend Kalam's funeral in Rameswaram, PM Modi too pays the final tribute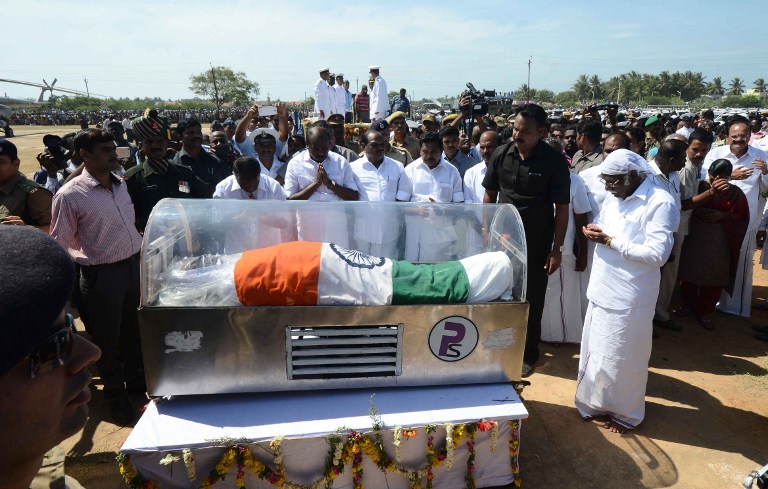 Thousands of people came out for the funeral of former president Abdul Kalam at Rameswaram on Thursday morning. The funeral was attended by Prime Minister Narendra Modi, Congress Vice President Rahul Gandhi, Defence Minister Manohar Parrikar and Parliamentary Affairs Minister M Venkaiah Naidu. Thousands of people packed the streets as Kalam's body was taken from his ancestral home to a mosque covered in a traditional green shawl. His eldest brother, 99-year-old Mohammed Muthu Meera Lebbai Maraicker accompanied his body. People had walked the highway and came in buses, trains and even boats to have a final glimpse of the leader. Kalam had passed away in Shillong after a massive cardiac arrest while delivering a lecture at the IIM.
Home Minister tells parliament that Gurdaspur terrorists came from Pakistan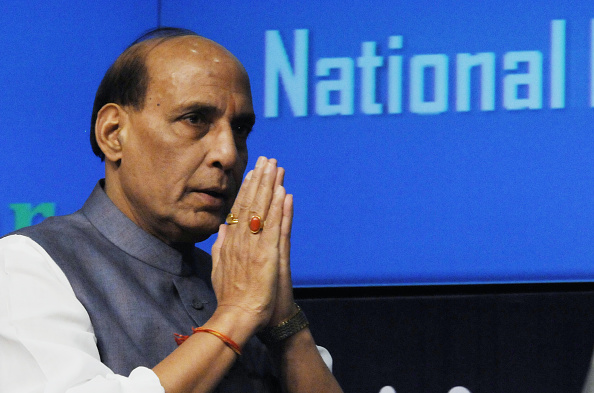 Home Minister Rajnath Singh told parliament that the three terrorists who attacked the border-town of Gurdaspur in Punjab's worst terror attack in over a decade had came from Pakistan. He added that "a befitting reply" would be given to those who attempt to undermine India's territorial integrity or security. The minister added that the GPS devices belonging to the terrorists established that they crossed into India through the Ravi river. The Home Minister made the statement amidst slogan shouting by the Congress against Prime Minister Narendra Modi. Commenting on the unruly behaviour of the opposition MPs, Deputy Chairman PJ Kurien said the Home Minister's comment was "not politics" but a "statement on a terrorist attack" related to the security of the country.
Yakub Memon's body brought to Mumbai, police detains hundreds over fear of unrest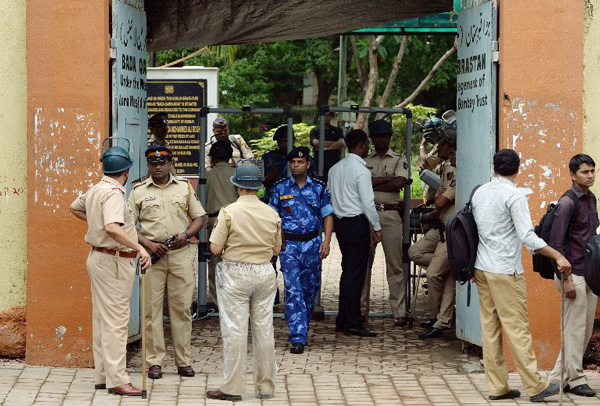 Memon's body was brought to his Mahim residence amidst heavy security with scores of police personnel deployed in and around his residence. The Mumbai Police has taken hundreds of people into preventive custody. According to the police, Memon's last rites will be performed at Bada Kabristan in South Mumbai around 4.30 pm. Convicted in the Mumbai serial blasts of 1993 that killed 257 people, Memon was hanged in the Nagpur Central Jail on Thursday morning after the Supreme Court rejected his mercy plea just hours before his hanging. For the first time ever, judges of the Supreme Court held a court-room in the middle of the night to hear the urgent appeal. A day earlier, President Pranab Mukherjee and Maharashtra Governor Vidyasagar Rao too had rejected Memon's mercy plea.
50 per cent of global adults not even aware of climate change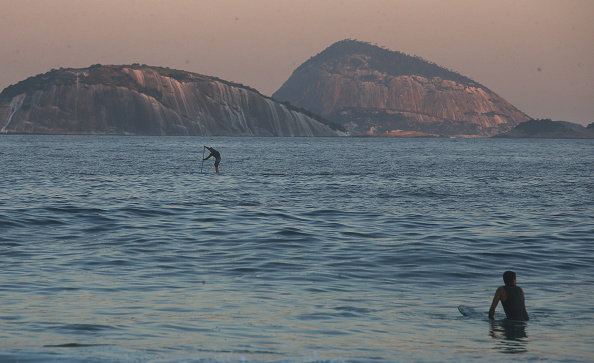 Almost half of the world's adults have never heard of climate change. This emerged in recent research conducted by scientists at Yale University. The study, an 'unprecedented survey of 119 countries', was published by the Nature Climate Change journal. The number is worse for India, where almost 65 per cent have never heard of the phenomenon. However, among Indians who are aware of climate concerns, nearly 90 per cent think it is a serious threat. This is much better than in the US, where although most adults are aware of climate change, only 50-69 per cent think that it is a serious threat. In China, this is even lower - less than 50 per cent of those aware of climate change think it is a threat.
New Zealand identifies 9 Indian-origin witch doctors, some duping people
Authorities in New Zealand have identified nine Indian-origin 'witch doctors' or people who practice black magic. Some have been involved in duping people, including those from the Indian community, of thousands of dollars. Immigration New Zealand that identified the nine witch doctors says that five have already left the country. The other four are still in New Zealand on visitor visas and are liable for deportation for breaching their visa conditions. An undercover operation conducted by media organisation 3 News, found there has been an alarming increase in black magic practitioners from India to New Zealand.
Assam CM Gogoi apologises for 'dancing with girls' after Opposition criticism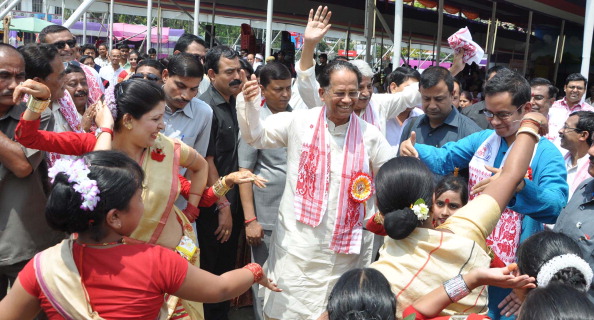 Assam chief minister Tarun Gogoi apologised for dancing with girls at a tea garden workers' function in Golaghat district after facing criticism that the nation was in mourning as a mark of respect to former president APJ Abdul Kalam. State BJP president Siddhartha Bhattacharya said: "On Saturday he lost his close friend and former union minister BK Handique and on Monday we lost our former President and here is a chief minister who is busy dancing and playing golf." However, a candid Gogoi later said: "I did a mistake by dancing at a function. I should not have done it when we are mourning APJ Abdul Kalam's unfortunate death. I apologise for this. The golf playing and sports aren't enjoyment though."
Cambridge professor says that three leading climate scientists 'may have been assassinated'
A Cambridge professor has reportedly claimed that three scientists investigating the effect of global warming upon melting Arctic ice may have been assassinated. Peter Wadhams, a professor of ocean physics, said Seymour Laxon of University College London (UCL), Katherine Giles also at UCL and Tim Boyd of the Scottish Association for Marine Science had been murdered, as all three died within a few months of each other in 2013. Wadhams also claims that a driver in an unmarked lorry attempted to push his car from the M25 highway. He hinted that the oil industry or government forces could have contributed to the killing of the three scientists, who he declared as "leaders" on ice levels in the Arctic.
Source: The Independent
Assam government clears anti-witch hunt bill, protection for rural women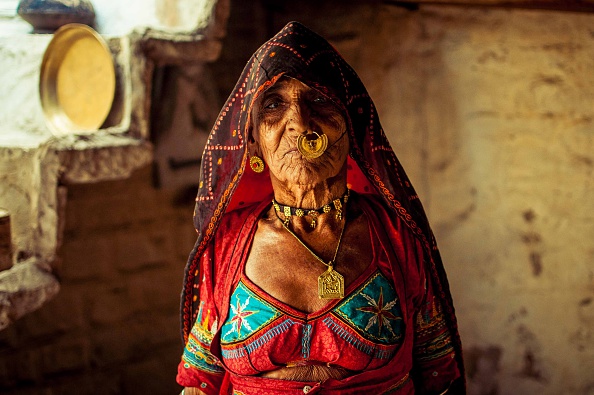 The Assam government has approved the draft Prevention of and Protection from Witch-hunting Bill 2015. The bill would be placed before the assembly in its next session starting from 10 August. Jharkhand, Bihar and a couple of other states already have laws to protect women and their families due to rising incidents of killings, harassment and torture. Social activist Dibyajyoti Saikia, who had been lobbying for the cause said: "More than 80 people have been killed in witch-hunting in the state between 2008 and 2013. Many times superstitious belief in witches is taken advantage of by unscrupulous elements who direct the anger of a village against a woman and her family, branding them witches in order to grab property or for some other such reasons."
It is a sinking feeling in Washington DC and climate change seems to be the culprit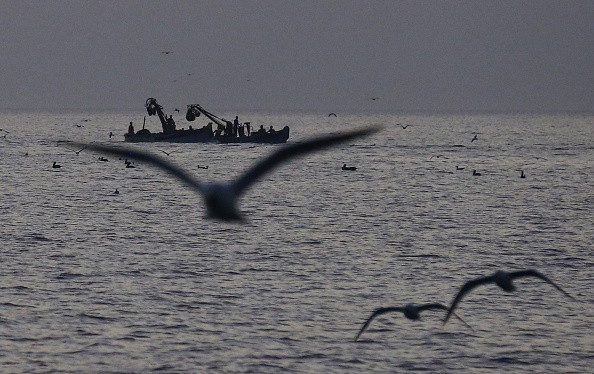 Scientists have found that the land under the Chesapeake Bay - the largest estuary in the US - is sinking rapidly and the US capital, Washington DC, could drop by six or more inches by 2100. The sinking of the land will exacerbate flooding that Washington DC faces from rising ocean waters due to a warming climate and melting ice sheets. A new study says that the sea level in the region is rising at twice the global average rate and faster than elsewhere on the US East Coast. The new study - based on extensive drilling in the coastal plain of Maryland - has confirmed a long-held hypothesis that land in this area, pushed up by the weight of a pre-historic ice sheet to the north, has been settling back down since the ice melted.
Tiger numbers increase in India but rising sea level poses threat to Bengal Tiger says IUCN
Rising sea levels caused by climate change threaten to wipe out Sundarbans and also the Bengal tigers, says the International Union for Conservation of Nature (IUCN). "Without mitigation efforts, projected sea level rise-nearly a foot by 2070-could destroy nearly the entire Sundarbans tiger habitat," IUCN said quoting a WWF study on the International Tiger Day. Sandwiched between India and Bangladesh, the Sundarbans host the world's largest tiger population on the northern coast of the Indian ocean. The world has lost 97 per cent of its tiger population in slightly over 100 years with nearly 70 per cent of the 3,000 big cats in the wild in India.
Sunaparant, Goa's lone Konkani newspaper likely to close by next month
Nearly 28 years after its first edition, Goa's lone Konkani daily, Sunaparant is headed for a likely closure next month, with the management attributing the decision to the escalating cost of bringing out the newspaper. Sunaparant was started on 13 May 1987 once Konkani was made the official language, after a prolonged campaign by Goans. Mining industrialist Dattaraj Salgaoncar, who owns the newspaper, said: "It is with a very heavy heart that I have to take the decision today to close down Sunaparant... I never looked at the huge losses I had to bear for last 28 years since it was for a cause. I must say Sunaparant did very well in touching the hearts of Goans, and in terms of developing Konkani in the field of journalism as well as literature..."