Amma inspires: Delhi to get 'aam admi canteens' in the next two months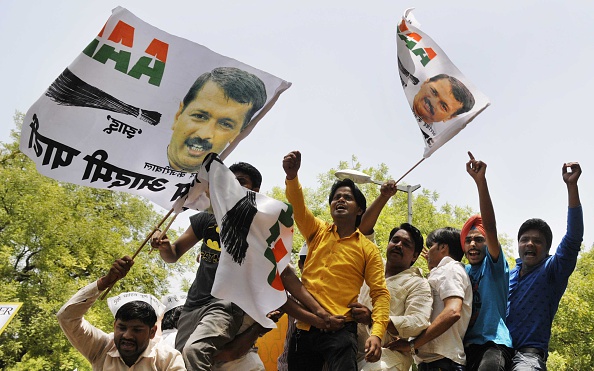 Inspired by the Amma canteens in Tamil Nadu, which provide hot and hygienically cooked food at Rs five, the Delhi government also plans to launch 'Aam Aadmi Canteens' to provide subsidised hygienic food to the masses. The canteens will serve breakfast, lunch and dinner to underprivileged people and the food will be sold for less than Rs 10. Delhi Dialogue Commission Vice-Chairman, Ashish Khetan said that these canteens will be set up near hospitals, education institutions, commercial hubs and industrial areas. He added that these eateries will be able to serve between 3,000-5,000 people daily. More than 20 lakh people are expected to benefit from the initiative.
'I have never been lax towards my duties nor have flouted rules,' IPS officer Amitabh Thakur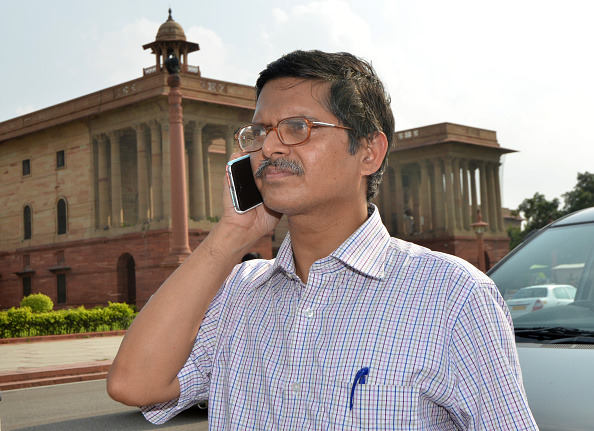 Suspended IPS officer, Amitabh Thakur replied to the charge sheet issued to him by the Uttar Pradesh government accusing him of dereliction of duty. In his point-wise reply, Thakur said that he is not at fault in any of the 16 points stated in the charge sheet. He added that he has never ever been lax towards his duty or has ever flouted rules and manuals. He also stressed on setting aside the charges levelled against him.
The senior IPS officer is locked in a tussle with the state government over an alleged threat by SP supremo Mulayam Singh Yadav, after which rape charges were levelled against him. Thakur has threatened to go to court in connection with these two cases.
Modi to visit Jammu today, likely to announce Rs 70,000 crore development package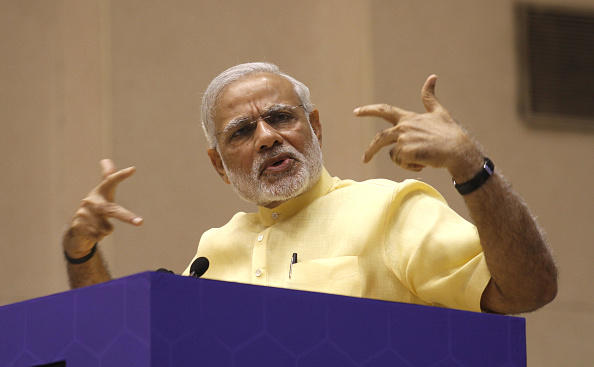 Prime Minister Narendra Modi is likely to announce a mega development package of around Rs 70,000 crore for Jammu & Kashmir on Friday. Announcement for developing an AIIMS for the Jammu region is also on the anvil during his one-day visit. Modi is going to Jammu to take part in the centenary celebrations of former Jammu and Kashmir finance minister, Girdhari Lal Dogra. He will deliver the address from General Zorawar Singh Auditorium of Jammu University.
Cabinet green signal for private players to spruce up 400 railway stations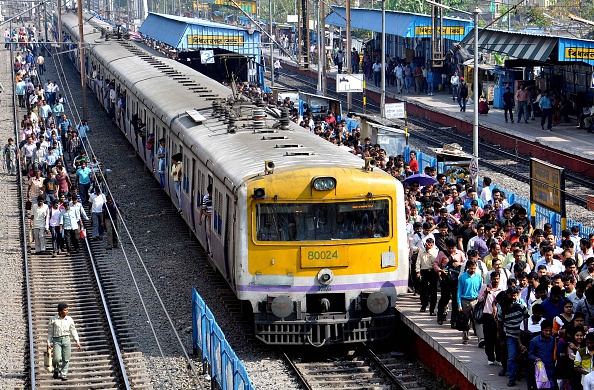 The Union Cabinet has decided to involve private players to redevelop over 400 railway stations in metros, major cities, pilgrim centres and important tourist centres. The government will invite open bids for the upgradation work of railway stations. The railway stations will have shopping centres, restaurants and Wi-Fi facilities. The Cabinet also cleared the Eastern Peripheral Expressway through Haryana and Uttar Pradesh, which will enable trucks to bypass Delhi and help curb air pollution in the capital city. The six-laning of the 135 km Eastern Peripheral Expressway will cost an estimated Rs 7,558 crore.
North-Eastern states to get Rs 90,000 crore for development
Chief ministers of three states out of the eight North-Eastern states, were in attendance for the NITI Aayog meeting with Prime Minister Narendra Modi. CMs of Congress-ruled Assam, Meghalaya, Manipur, Arunachal Pradesh and Mizoram did not participate in the meeting. However, Modi announced that the Centre will spend over Rs 90,000 crore for the development of the region, which will include construction of highways and developing rail networks. Centre is also investing in sectors such as telecom, power, civil aviation and shipping in order to improve the air, road and rail connectivity as well as internet infrastructure in the North-East.
Five people, including four marines and gunman killed in shootings in the US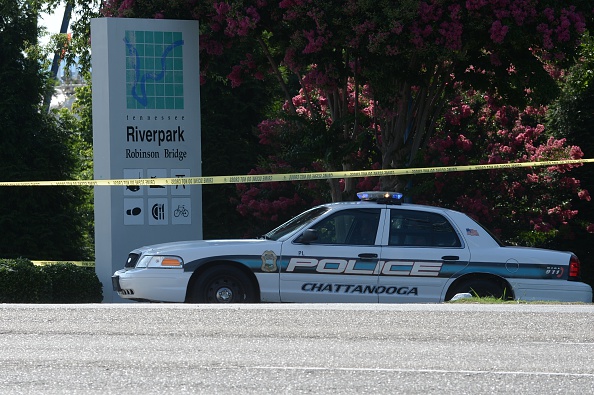 In a case of 'domestic terrorism', four US marines were killed on Thursday by a suspected gunman who opened fire at two military offices in Chattanooga, Tennessee. The gunman, reportedly driving an open-top Ford Mustang, fired at two locations, including a military recruitment centre and a US Navy Reserve centre, which are about 10 km apart. The FBI identified the 24-year old suspect, who was later killed , as Muhammod Youssuf Abdulazeez. Investigations are on to find out the motives of the attack - whether he was inspired by the Islamic State or a similar militant group.
Firing on LoC: Sushma, Rajnath and Parikkar hold review meet on Pakistan
Foreign Minister Sushma Swaraj, Home Minister Rajnath Singh and their defence counterpart, Manohar Parikkar held a high-level review meeting on Pakistan after which Foreign secretary, S Jaishankar issued a stern warning. Jaishankar said: "We remain committed to steps that contribute to ensuring peace and tranquillity on the border... However, there should be no doubt that any unprovoked firing from Pakistan would meet with an effective and forceful response from our forces." He added that the drone Pakistan had shot down appears to be of Chinese design which is available off the shelf. In a related development, National Security Advisor, Ajit Doval spoke to the Pakistan High Commissioner to ensure that the firing ended.
Indian Army chief in North-East to take stock of security situation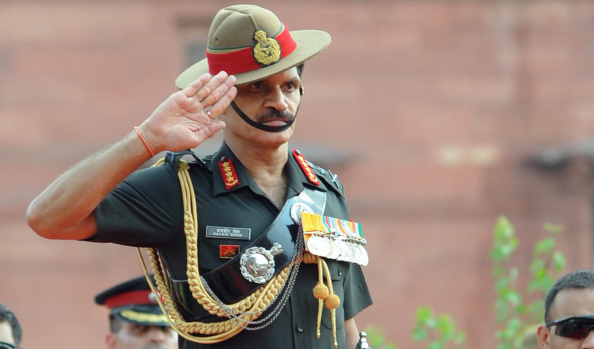 General Dalbir Singh Suhag is visiting the Eastern Army Command for detailed briefings by the army as well as the civilian authorities on the security situation in the region. His visit comes close on the heels of two NSCN-K terrorists being killed in an encounter in Nagaland on Wednesday night. The security forces were fired upon by NSCN-K militants when they were investigating reports of forced recruitment of school boys and kidnappings from Avangkhu and Pokhungri villages by the militants.
BJP suspends MP leader Gulab Singh Kirar for role in Vyapam scam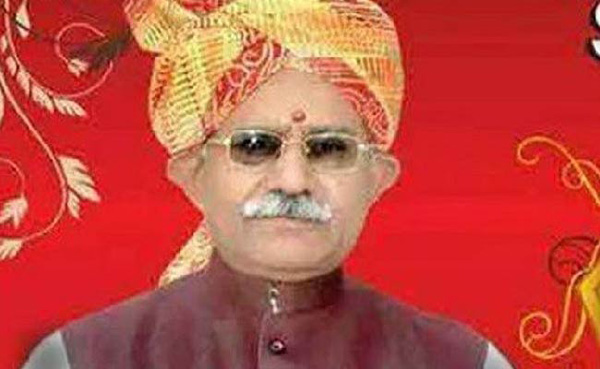 The first head to roll in the Vyapam scam is that of Gulab Singh Kirar, a member of the state's Department of Backward Class & Minority Welfare. Kirar, who enjoys position of state rank, was suspended from the party a day after the CBI filed a case against him and his son, Dr Shakti Pratap Singh. A 40-member CBI team began investigations into the scam after being asked by the Supreme Court last week. The multi-crore recruitment scam has resulted in the deaths of 45 people related to it. State governor, Ram Naresh Yadav is allegedly one of the accused.
ISIS and Tehreek-e-Taliban send threats to Sri Sri Ravi Shankar, Centre beefs up security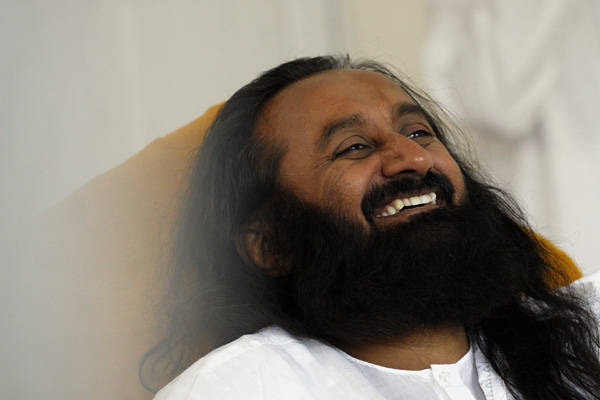 Spiritual leader and the founder of Art of Living (AoL), Sri Sri Ravi Shankar has received death threats from the Pakistan-based militant group Tehreek-e-Taliban Pakistan (TTP) and the West Asia terror group ISIS. The TTP had carried out the gruesome attack on an army school in Pakistan in which 132 schoolchildren and teachers had died. The Union Home Ministry has directed all states to beef up the security for Sri Sri whenever he is on tour. An AoL centre in Islamabad was set on fire by the Taliban and the ISIS had sent death threats to the spiritual leader's hotel in Penang, Malaysia, when he was on a spiritual tour of the country.
As Modi talks about 'political damaads', Rahul Gandhi too wades into verbal war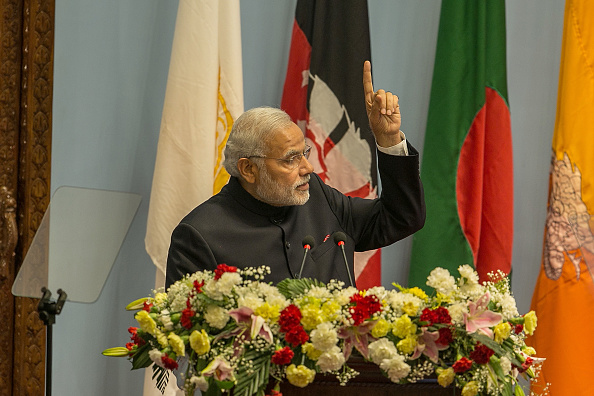 Prime Minister Narendra Modi criticised dynastic politics, mentioning 'political damaads' which provoked Congress Vice President Rahul Gandhi to talk about BJP's poor governance in Rajasthan and Madhya Pradesh. On a one-day tour to Jammu to celebrate the centenary of former J&K minister Girdhari Lal Dogra, Modi said: "We all know how political damaads can be." A short while later, addressing party workers in Jaipur, Rahul retorted: "Modiji ka 56-inch ka chhati 5.6 inch ka ho jayega (Modiji 56-inch chest will shrink to 5.6 inches)." He also questioned PM's silence on the Lalit Modi controversy and the Vyapam scam.
Smart steering wheel to alert sleepy drivers and those who fall unconscious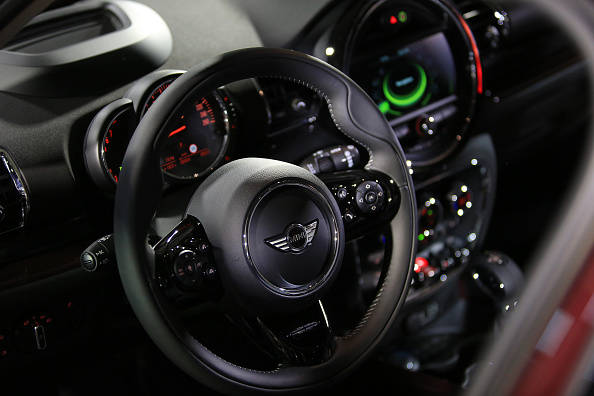 A fatigue-sensing device, attached to a steering wheel, can track the intensity of a driver's grip and wake up the person if the pressure of the grip becomes feeble. Developed by an American company, the new technology is based on the fact that when people drive and are reasonably alert, they are constantly applying pressure on the steering wheel or are moving their hands along it. In case someone falls asleep, gets a heart attack or otherwise loses consciousness, pressure on the steering wheel will lessen and their hands will move less. The device consists of a thin strip, attached to the steering wheel, that is made up of layers of foil with a weak electrical current running through them. Pressure causes the layers to touch one another and that creates a short circuit, which is recorded by a microprocessor. When drivers deviate from these patterns significantly, the car alerts them.
In a first in the country, Kerala Police to create email ids for all jail inmates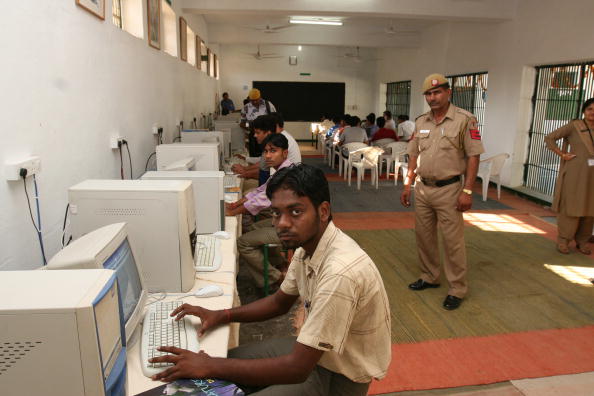 In a path breaking move, all the prisoners in Kerala's jails will get a personal email address. This is part of the state government's e-literacy programme, which also involves providing computers in all jails. Kerala's 55 jails had 6,771 men and 193 women prisoners, including convicts and under-trials. The police plans to implement the email system in the same way as the letter system is managed. The jail authorities will also provide training to those people who are not familiar with computers.
Haryana government appoints Parineeti Chopra as 'Beti Bachao, Beti Padhao' ambassador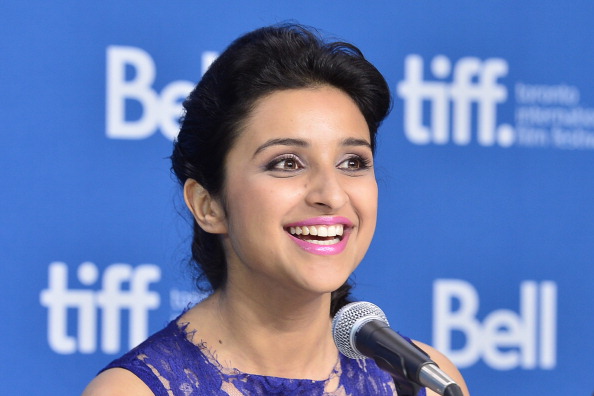 The Haryana government has appointed Parineeti Chopra as its brand ambassador for the 'Beti Bachao, Beti Padhao' campaign to promote the cause of the girl child. She was selected for the campaign as she hails from Haryana's Ambala town. The state government now plans a big event with Chopra in Gurgaon on 21 July to give the campaign a major push. With 879 females per 1,000 males, the north Indian state has one of the worst child sex ratios in the country. In January this year, Prime Minister Narendra Modi had launched the nationwide campaign to promote the cause of the girl child from Haryana itself.
Google blames 'careless humans' after accident injures occupants of driverless car
Google has blamed a careless driver for ramming into its self-driving car and causing the first-ever injuries in such an accident. Google revealed that three of its employees, riding in one of its driverless Lexus cars, got injured and had to be taken to a hospital for minor cuts. The accident happened after another car hit it from behind at a traffic light in Mountain View, California, earlier this month. The technology company has been testing self-driven cars since 2009 and it believes that none of the 14 accidents so far have been caused by it cars.
NGT issues notice to Bakreshwar thermal power plant over river pollution

The eastern zone bench of the National Green Tribunal has issued a cause notice to Bakreshwar Thermal Power Plant, asking why it should not be penalised for dumping fly-ash and polluting Chandrabhaga and Bakreshwar rivers in West Bengal. The tribunal questioned why the power plant will not be liable to pay a penalty of Rs 5 crore for causing environmental degradation by putting fly ash in the Chandrabhaga and Bakreshwar rivers. It also noted that the flyash is causing severe injury to the environment, the inhabitants as well as animals dependent on the river water.
Japanese Encephalitis kills four in Assam district in 24 hours, creates panic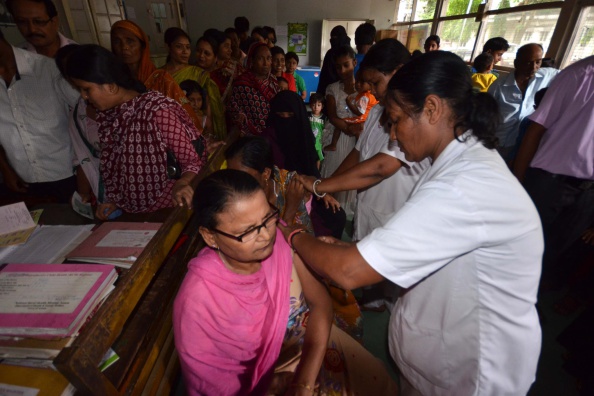 Four people died and six were admitted to a hospital in a critical condition in Hailakandi district, Assam, due to Japanese Encephalitis (JE). The deaths took place in a span of 24 hours due to which there was panic among the people. The critically ill have been admitted to the Silchar Medical College and Hospital. Meanwhile, the health department has taken up various initiatives to control its spread and para-medical staff has been sent to the affected places. Fogging too has been increased in both urban and rural areas.
Nagaland bans chewable tobacco in the 'interest of public health'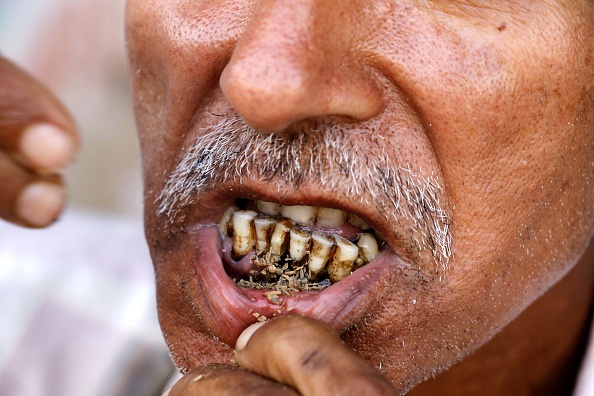 The state government has banned the manufacture, storage, sale and distribution of all forms of processed sweet flavoured, scented, chewable tobacco. This ban includes all products sold in the form of gutkha, pan masala, zarda etc which contain tobacco or nicotine. In a notification issued on Thursday, Food Safety Commissioner M Patton said that as prohibition has come into effect, any "non-compliance to this order would be an offence." He added that tobacco has been banned in the interest of public health.
India foils Colgate-Palmolive's bid to patent nutmeg mouthwash
India has foiled an attempt by MNC Colgate-Palmolive to patent a mouthwash formula containing herb extracts by citing ancient texts that show that it was traditionally used in ancient medicinal practices in the country. The Council of Scientific & Industrial Research (CSIR) submitted proof in the form of references from ancient books, which said that the herb and its extracts of Myristica Fragrans were used for oral diseases in the Indian systems of medicine. In addition, other third party observations also made submissions against the claims by the consumer goods giant.