Greece parliament backs government's reforms package for a possible third bailout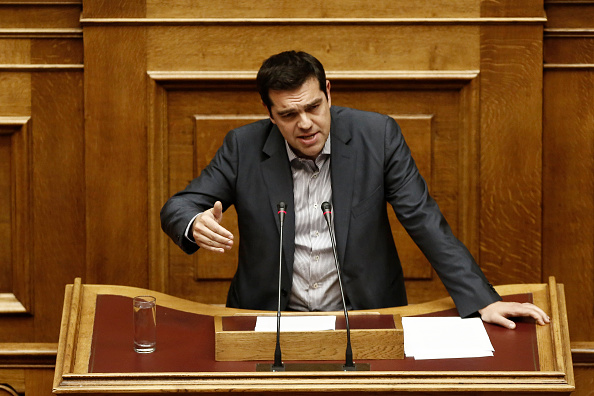 The 300-member Greek parliament passed with 251 votes, a tough set of reforms proposed by Greek Prime Minister Alexis Tsipras for a third bailout from creditors. The proposal seeks to get new loans and avoid the financial crisis faced by the country. However, it has not been easy for the Prime Minister to convince his bankrupt countrymen. Tsipras' document includes proposals worth $13 billion on the subjects of tax raises and budget cuts. The proposal is being reviewed by the European Central Bank, the European Commission and the International Monetary Fund. Finance Ministers of 19 European countries will meet in Brussels on 11 July, followed by a meeting of European leaders a day after. However, German politicians have already voiced their skepticism.
Nearly 60,000 evacuated from China coast ahead of super typhoon Chan-hom
Chinese authorities evacuated nearly 60,000 people from its coastal areas, ahead of super typhoon Chan-hom, which is expected to make landfall on Saturday in the Fujian and Zhejiang provinces. Chan-hom will cause wind gusts of up to 125 mph in the southeastern coast, and has also led to the cancellation of over 100 trains in the affected regions until 12 July. The typhoon has already affected Philippines, whose northern parts have received incessant rains. In Taiwan, several flights were put on hold following news of the typhoon. Earlier this week, typhoon Linfa had displaced around 56,000 people in the country's Gunagdong province.
Bihar elections: BJP leader Sushil Modi likely chief minister if party wins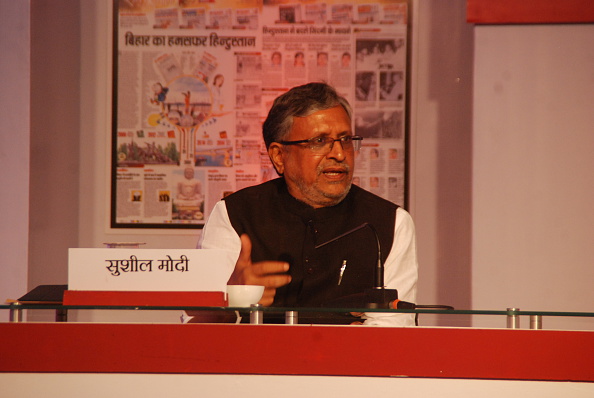 A news report in Hindustan Times says that senior BJP leader Sushil Kumar Modi is likely to become the Bihar chief minister if his party wins the assembly elections. Though, there are other contenders in the running, including former union minister CP Thakur, ex-state minister Prem Kumar, leader of opposition in the assembly Nandkishore Yadav, Upendra Kumar Kushwaha from BJP ally RLSP, and even former Bihar health minister Ashwini Choubey and union minister Giriraj Singh, but it is said that Modi has the backing of the RSS. The former Bihar deputy chief minister and finance minister has his roots in the same JP movement of the 1970s that saw the emergence of RJD chief Lalu Prasad and JD(U) leader and current Chief Minister Nitish Kumar.
Source: Hindustan Times
Home Minister Rajnath Singh to address North-East CMs meet on Saturday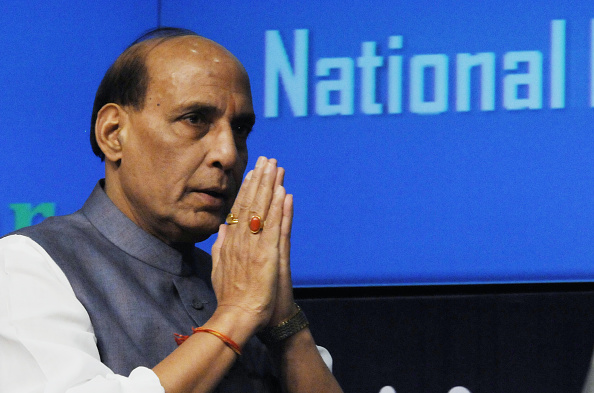 Singh is in Assam to hold a meeting of the eight Chief Ministers of the North-Eastern states on 11 July to discuss issues, including strategy to deal with insurgents based in Myanmar. The Chief Ministers of Assam, Arunachal Pradesh, Meghalaya, Nagaland, Manipur, Mizoram, Tripura and Sikkim will take part in the meeting. The wide range of issues include counter-insurgency operations, effective functioning of anti-extortion cells, strengthening and equipping of state police forces, terrorism and effective guarding of international borders. Important development projects, flood and landslide situation will be reviewed besides discussing natural disaster and climate change issues.
ISRO raises the bar, successfully places 5 British satellites in orbit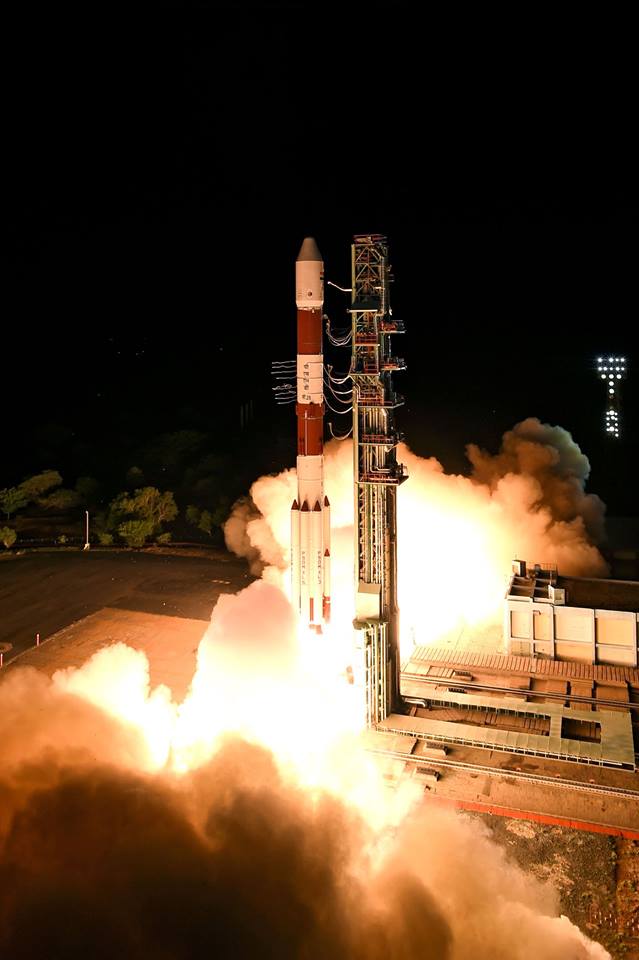 The Indian Space Research Organisation (ISRO) has successfully placed five British satellites, weighing a total of 1,440 kg, into the orbit. Three of the satellites will monitor disasters while the two smaller ones are experimental satellites. The Polar Satellite Launch Vehicle (PSLV) lifted off from the Satish Dhawan Space Centre in Sriharikota at 9.58pm and in 20 minutes had placed the satellites in their designated orbits. The entire PSLV has been hired by the UK-based Surrey Satellite Technology Limited, which has built the satellites. Till now, ISRO has launched 40 satellites for 19 countries on a commercial basis.
IPS officer alleges threat by Mulayam Singh Yadav, releases audio clip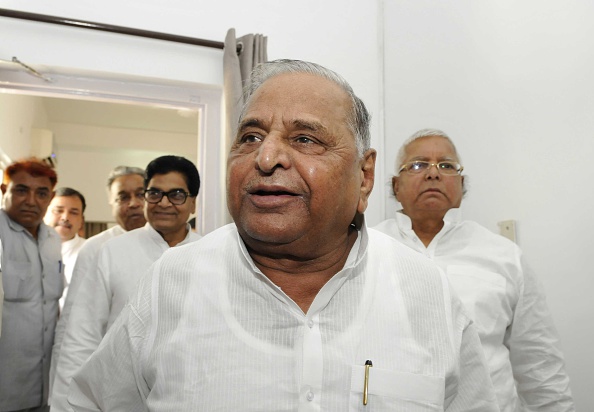 IPS officer Amitabh Thakur said on Friday that Samajwadi Party chief Mulayam Singh Yadav threatened him to "mend his ways." He alleges that he is being threatened because his wife had filed a case against state mining minister Gayatri Prasad Prajapati, who had tried to frame them in a rape case. Thakur said that at around 4.45 pm, a phone call came from Mulayam's residence and he reminded him about Jasrana, Firozabad, where the IPS officer had been assaulted by one of Mulayam's relative and an MLA in 2006.
Another witness attacked: is Asaram Bapu's case going the Vyapam way?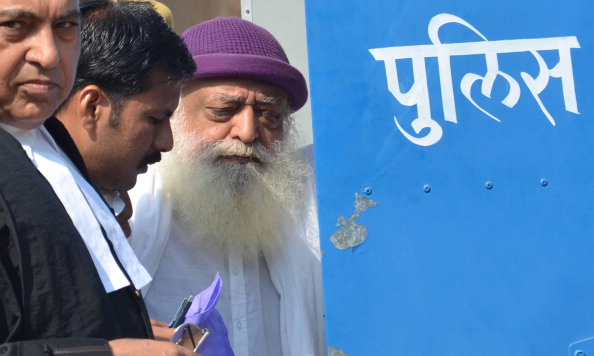 Kripal Singh, the main witness in the rape case against self-styled godman Asaram Bapu was shot at in Uttar Pradesh's Shahjahanpur on Friday. Singh was the witness in the case in which a girl from Shahjahanpur had alleged that Asaram sexually assaulted her when she and her family had visited his Jodhpur ashram. Singh was shot in the back by youth riding a motorcycle, who also warned him not to depose against the godman. Singh has been rushed to a Bareilly hospital where his condition is said to be critical.
Modi-Sharif talks: Political parties offer differing views on the dialogue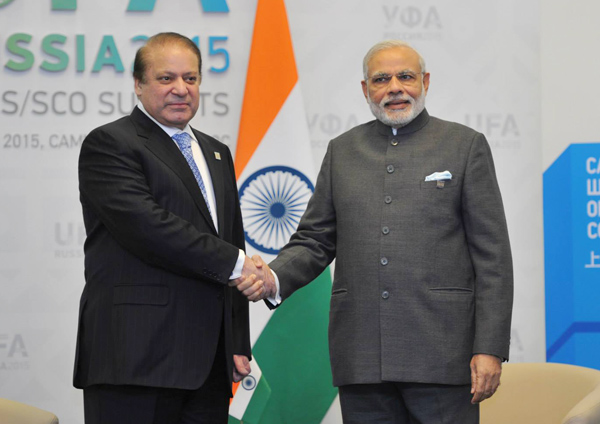 Political parties are dissecting the outcomes of the 'breakthrough' meeting between Prime Ministers Narendra Modi and Nawaz Sharif. The Congress said that the Modi government lacks clarity in dealing with the neighbour as its engagements with Pakistan have been in "fits and starts." Among the other notable critics, Shiv Sena President Uddhav Thackeray described the meeting between Modi and Sharif as an "unfortunate event" because nothing has changed on the ground. However, political parties in Jammu & Kashmir have expressed their happiness over the resumption in talks between the two nations. National Conference president Omar Abdullah has termed the resumption of Indo-Pak dialogue a good step while senior PDP leader and Education Minister Naeem Akhter hoped that the dialogue would lead to confidence-building measures focused on J&K.
Sania Mirza on the verge of her first Wimbledon title with doubles partner Martina Hingis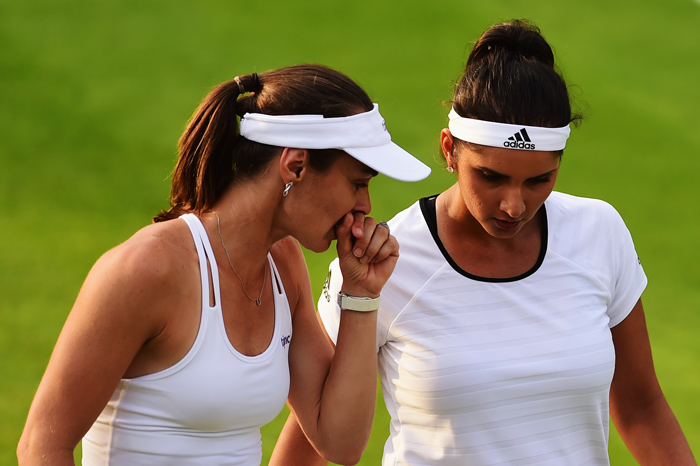 Sania Mirza and Martina Hingis, the world's two highest ranked women's doubles players, take on Ekaterina Makarova and Elena Vesnina in the final on Saturday. This would be Sania's maiden final at Wimbledon across all formats at senior levels, although she had won the girls' doubles title with Russia's Alisa Kleybanova at the All England Club 12 years ago. The Indo-Swiss pair had beaten American fifth seeds Raquel Kops-Jones and Abigail Spears 6-1, 6-2 in the semi-final in just 56 minutes to enter the finals.
Heavy rain disrupts life in north India, causes landslides and traffic jams; IAF rescues 28 BSF jawans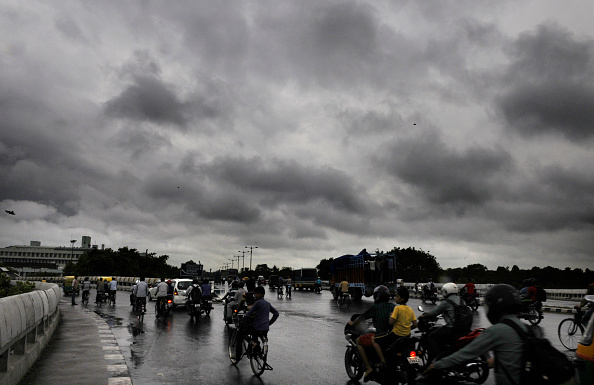 Two days of heavy rains across north India have disrupted life badly - landslides in a number of places in Uttarakhand, water logging and traffic jams in Delhi and massive flooding in Jammu as water entered residential localities. In Jammu & Kashmir, river Chenab was flowing near the danger mark while seasonal rivers were in spate. The Indian Air Force airlifted 28 Border Security Force personnel trapped in flash floods along the international border in Samba district. Landslides disrupted traffic on the Jammu-Srinagar highway and blocked the Doda-Kishtwar highway. In Uttarakhand, landslides killed four people and Ganga rose past the danger mark in Haridwar.
Australian scientists discover galaxy 5 billion light years away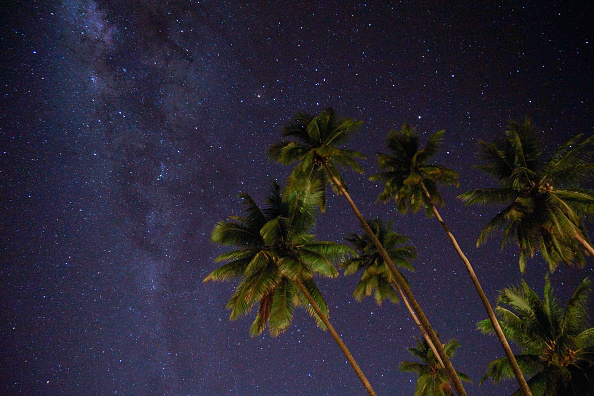 Australian scientists have discovered a galaxy five billion light years away from Earth, using a new hi-tech radio telescope. The Murchison Radio-astronomy Observatory, located in Western Australia, detected a weak signal from the galaxy, emitted before the birth of the solar system, using the Australian Square Kilometre Array Pathfinder telescope. The signal, over five billion years old, was stamped with imprints of hydrogen, creating a dip in it. The telescope, which detected the signal, can pick-up signals from galaxies in the distant universe that are sources of radio waves. The new discovery is expected to help scientists understand the reasons behind the slowing down of star formation in the last 10 billion years.
French stunt pilot beats Airbus by flying the first electric plane across the English Channel
Airbus, seeking to seed interest in less polluting aircraft flew its electric plane across the English Channel. The two-seater, powered exclusively by lithium-batteries, took just 36 minutes to fly from Lydd in Southern England to Calais, France. However, it later emerged that Hugues Duval, a French stunt pilot, beat Airbus by a few hours after he completed the first-ever Channel crossing in an electric plane on Thursday in his single-seat Cri-Cri plane. These feats come soon after the Solar Impulse 2 plane flew from Japan to Hawaii and created a record for the longest-ever solar-powered flight.
Delhi High Court won't put a cap on condom prices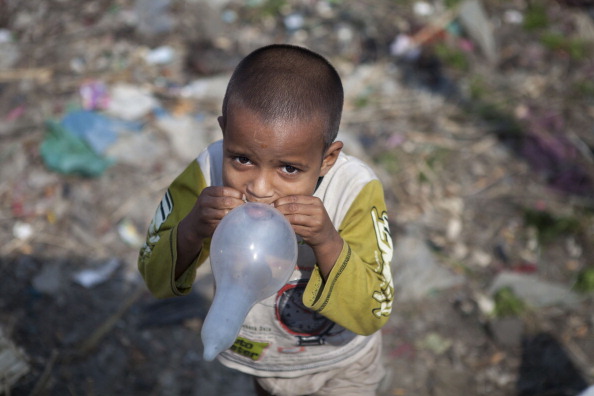 The Delhi High Court has revoked two orders by the National Pharmaceutical Pricing Authority (NPPA) to put an upper limit on the pricing of condoms calling it "illegal and unsustainable." The ruling came after two pharmaceutical companies were of the opinion that condoms are 'devices' and not 'medicines'. The companies said that their condoms are 'meant for pleasure' and are luxury products. The government said that since condoms prevent diseases, they are medicinal and a cap on its price would omit gradation of quality. However, the High Court questioned the argument by asking what is the problem if consumers were willing to pay for luxury male contraceptives.
Chennai High Court canteens serve non-veg food for the first time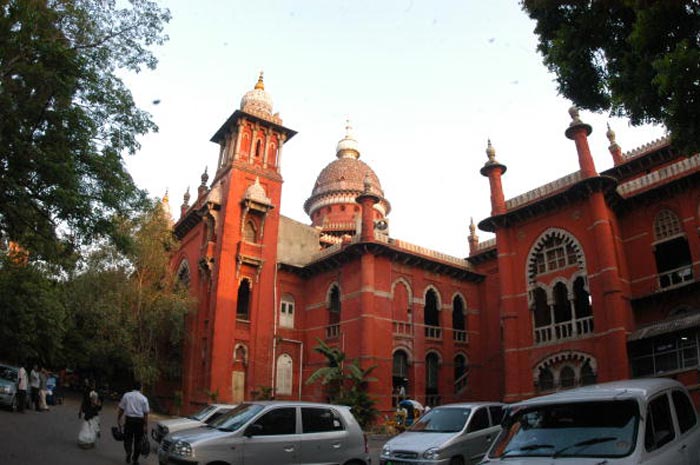 Putting an end to the century-old practice of not serving non-vegetarian food in canteens in the High Court campus, a group of lawyers today served meat items to the litigants and public. Advocate P Rathinam, who had staged a protest at the Madurai bench of the High Court last month over the issue, said each non-veg packet would be sold at a subsidised rate of Rs 70 to popularise the protest. Citing the recent observation of Chief Justice Sanjay Kishan Kaul that more than 85 per cent of people in the country are non-vegetarians and that food choice cannot be curtailed, he said people in High Court could not be denied their right to choose food. Till date the three canteens in the campus were serving only vegetarian food though there was no specific restriction on serving non-vegetarian food.
Reddit chief and gender warrior Ellen Pao quits after users get nasty and launch petition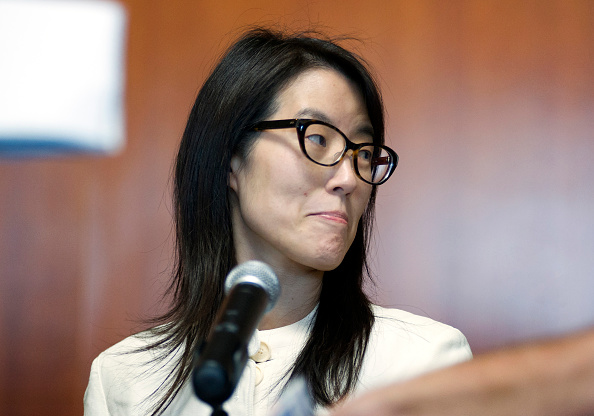 Ellen Pao, the interim chief executive of Reddit, has resigned after receiving 'sickening' abuse from users, who were angry over the sacking of one of the employees. Last week she apologised for letting down users after Reddit sacked its director of talent, Victoria Taylor, responsible for the site's Ask Me Anything forums. Taylor's dismissal led to a petition from users demanding Pao's removal that attracted more than 210,000 signatures. She served the company for just about eight months and will be replaced by the site's co-founder Steve Huffman. Pao had shot to fame after she lost a landmark sex discrimination case against a former employer. But her legal battle became a watershed moment for the fight against gender inequality.
Life expectancy of Guwahati Municipal workers is less than 50 years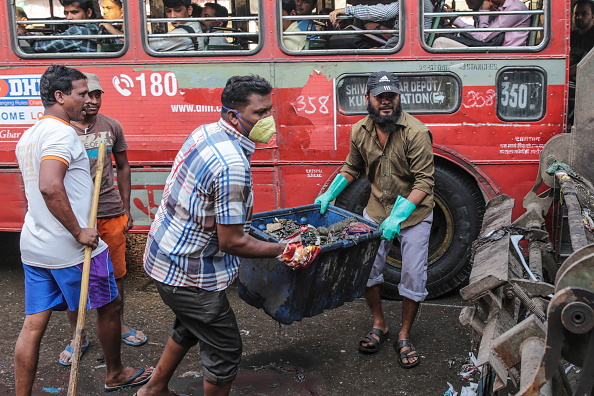 The sanitation workers of the Guwahati Municipal Corporation (GMC) have an average life expectancy of less than 50 years. GMC Mayor Abir Patra revealed this at a felicitation programme for the workers organised by the North-East Society for Promotion of Youth and masses. One of the reasons for the low life expectancy is their work-related stress. The first-of-its-kind of an event in the North-East, it also celebrated the Swacch Bharat Abhiyan and honoured the workers. The Mayor added that though the cleanliness of Guwahati had improved of late, the citizens will have to show greater involvement.
SP Udayakumar begins his anti-nuclear campaign, this time on the train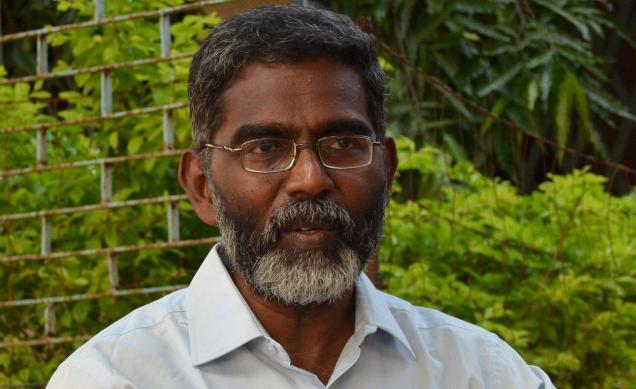 Peoples Movement Against Nuclear Energy (PMANE) coordinator and anti-nuclear activist, SP Udayakumar has launched a three-day campaign for nuclear-free Tamil Nadu. The campaign will be held on the train and on railway platforms from Nagercoil to Chennai, via Coimbatore and Karaikkal. Volunteers have been distributing pamphlets among passengers at railway platforms. His immediate demands are the shutting down of the first and second units in the Kudankulam Nuclear Power Plant (KKNPP), giving up of the Neutrino Observatory in Theni and also the proposed nuclear waste research centre near Madurai. Udayakumar has alleged that the KKNPP has shut down 24 times due to substandard equipment and spare parts.
Nepal's kidney village ravaged by earthquake, people rendered penniless now shift to tents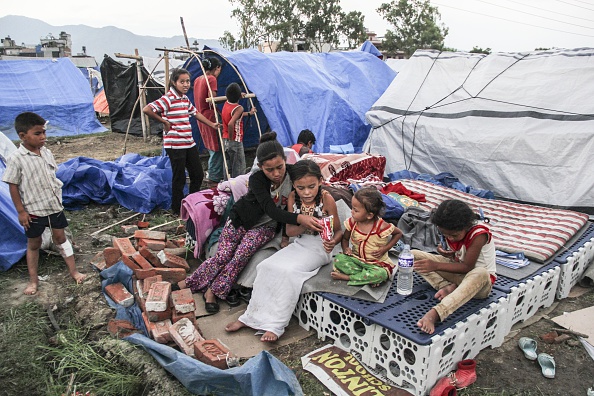 Nepal villages are finding it hard to cope with the devastation wrought by the earthquake but the story of Hokse village is particularly telling. Situated just 20 km from Kathmandu, this village too was razed to dust by the quake. Hokse is known as the kidney village as almost every house here has been built by selling kidneys. Now the villagers now have no option but to live in make-shift tents. Despondency looms large over the village as the money the villagers got from 'organ trade' has been spent long back. Most people are not fit for hard labour and some have even tried to commit suicide. The villagers had sold their kidneys from between Rs 15,000 to Rs 1.50 lakh. Some were even fooled into believing that their kidney would grow back.