Independence Day: 700 prisoners to be freed from Madhya Pradesh jails on 15 August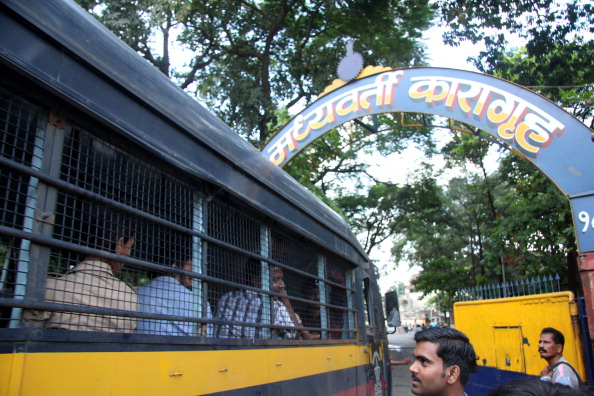 After one year of waiting, around 700 prisoners who have completed their life term for murder and other serious crimes will be released from different jails in Madhya Pradesh on 15 August.
80 prisoners will be released from Bhopal Central Jail, while rest of the prisoners will be released from other jails of the state. This comes after the Supreme Court repealed its stay on the release of the 700 prisoners.
Threat element in people who attended Yakub's funeral: Tathagat Roy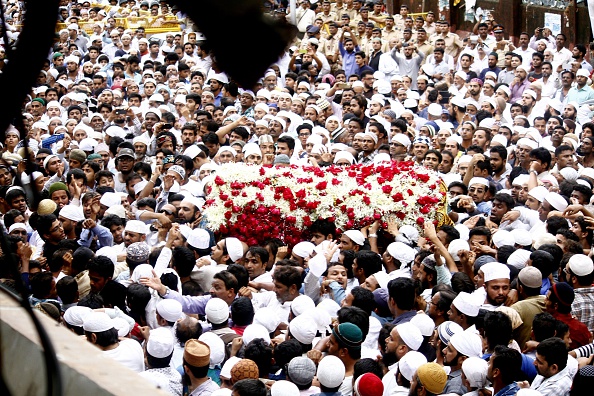 On 31 July, Tripura Governor Tathagat Roy raised a controversy when he tweeted that those people who attended 1993-Bombay blast convict's burial after this execution, should be be kept a tab on for potential terrorist activity. His tweet read: "Intelligence shd keep a tab on all (expt relatives & close friends) who assembled bfr Yakub Memon's corpse. Many are potential terrorists" (sic).
He later told The Indian Express that he was convinced of his stand. His contention was that the people who assembled for his buriel in Mahim, Mumbai, must have a 'potential threat element'. 'They ought to be kept under surveillance', he said.
Read more: Why Yakub Memon's hanging should have been telecast live
India-Bangladesh implement Land Boundary Agreement at midnight, 16000 become Indian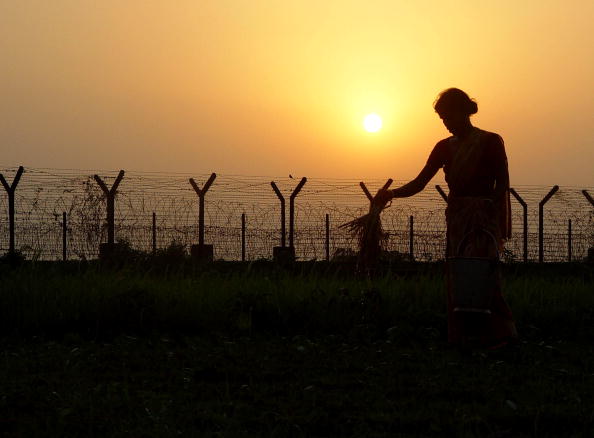 India and Bangladesh have settled more than 150 enclaves between themselves and paved way for 16,000 people from Bangladesh to become Indian citizens. The Land Boundary Agreement, signed in 1974 and recently approved by the Parliament, was put into action at 12 midnight and will be completed by end of November this year.
People who lived in the selected enclaves can obtain a citizenship of their choice. While nearly 14,000 people occupied 51 Bangladeshi territories in India, more than 35,000 people lived in 111 Indian enclaves inside Bangladesh. It emerged later than no one from the Bangladeshi territories in India opted for Bangladesh. More than 900 people from the Indian enclaves in Bangladesh have reportedly applied for Indian citizenship.
Two of the four Indians kidnapped in Libya released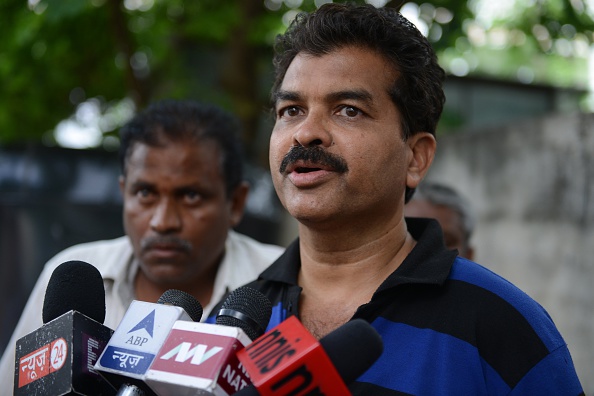 Amongst the four teachers who were abducted by a terrorist group in Libya, two have been released, External Affairs Ministry has said.
Raichur's Laxmikant Ramakrishna (37) and Bengaluru's Mulbagil Vijay Kumar (56) had been released last night. There's still "no information" about K Balram (36) and T Gopikrishna (38).
Sushma Swaraj confirmed the news through her Twitter account. The tweet read: ''I am happy we have been able to secure the release of Lakshmikant and Vijay Kumar. Trying for other two''. A spokesperson for the Ministry said, '"We are in regular touch with the families concerned and all efforts are being made to ensure their well-being," said the MEA spokesperson. No ransom demand has yet been made for the other two.
Two professors from Hyderabad are still held by an unidentified group outside Sirte. The teachers were employed at the University of Sirte, which negotiated for their release.
Terrorism is terrorism, has no religion, says Rajnath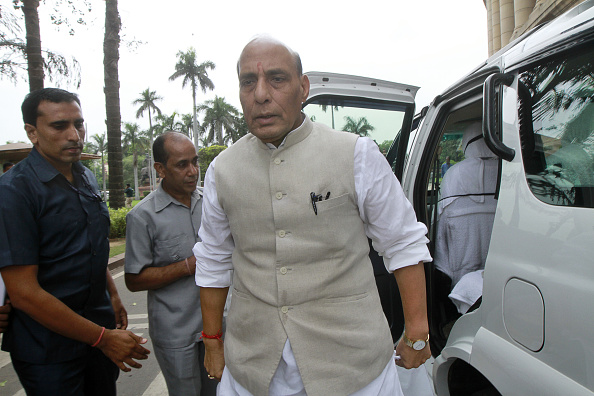 Home Minister Rajnath Singh, in the Lok Sabha on 31 July, said that the term 'Hindu terrorists' coined by the UPA government has weakened India's stand on terrorism. "Terrorism is terrorism, it has no religion, no caste," he said.
He recited a Hindi poem to target the foreign policy of previous Congress governments', saying "China snatched India's rose, Tashkant saw death of Lal Bahadur Shastri and India lost at diplomatic table after winning the war due to its compromises."The Opposition objected to the Home Minster's statement on the grounds that he had not mentioned in his pre-circulated speech that he would raise the issue of religion and terror.
SP sacks leader who raised a demand to make Yakub Memon's wife an MP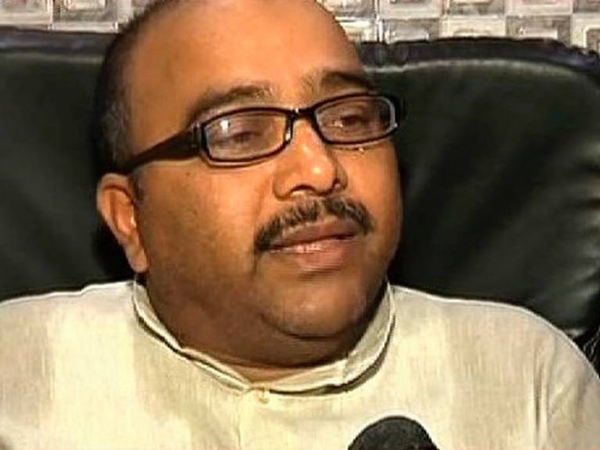 Samajwadi Party has suspended its senior leader and Vice President of SP's Maharashtra unit, Mohammed Farooq Ghosi following his controversial demand of nominating Yakub Memon's wife Raheen to the Parliament.Earlier to his suspension, Ghosi wrote a letter to Samajwadi party supremo Mulayam Singh Yadav demanding a nomination for Yaseen in Rajya Sabha as 'she has suffered a lot'."Raheen Yakub Memon was also arrested in the Mumbai blast case but the court released her later as charges against her couldn't be proved. But she was in jail for years and might have suffered a lot. You have always supported needy and helpless. I feel that Raheen is also helpless. Likewise, many Muslims in the country are today feeling helpless. We must support Raheen, making her an MP so that she can raise her voice for all such helpless people," the DNA quoted from the letter.
National Conference demands return of Afzal Guru's remains after Yakub Memon's burial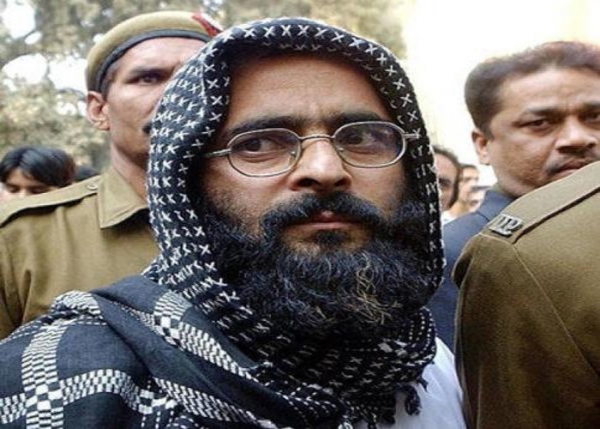 After Yakub Memon's last rites, the demand for return of the mortal remains of Parliament attack convict Mohammad Afzal Guru to his family members has resurfaced.The National Conference (NC), which had to pay a heavy price for the hanging of Afzal Guru by losing both Parliament and assembly elections, has jumped onto the bandwagon as well."How can you justify not handing over the body of Afzal Guru to his family when you handed over the body of Yakub Memon to his family? The system of justice cannot have different interpretations for different people. What justice is it to deprive a young child of the dead body of his father?" asked Aga Syed Ruhullah Mehdi, NC chief spokesperson. Aga said his party would continue to raise the demand of the return of Guru's mortal remains and would exhaust all possible options to pursue this cause of justice.
Rat on-board: Air India flight flying from Delhi to Milan sent back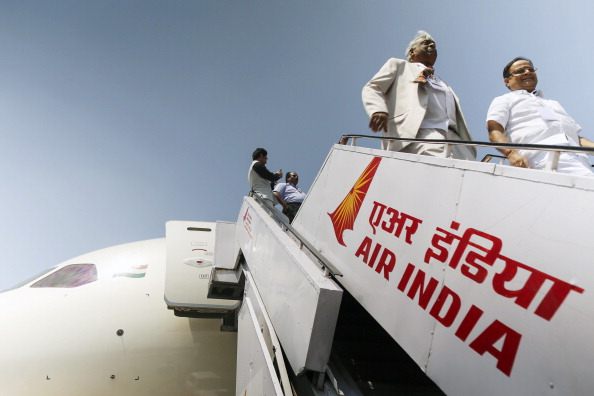 Is what comes as yet another point of embarrassment for Air India, on 30 July night a Milan-bound flight carrying around 200 passengers from IGI in Delhi had to make a U-turn and come back home after being airborne for over 2 hours. Why? There was a rat on board.
The passengers, fortunately, were not stranded. They boarded a standby aircraft and reached their destination, albeit a bit late.
DCW to launch special cell to help women from north east India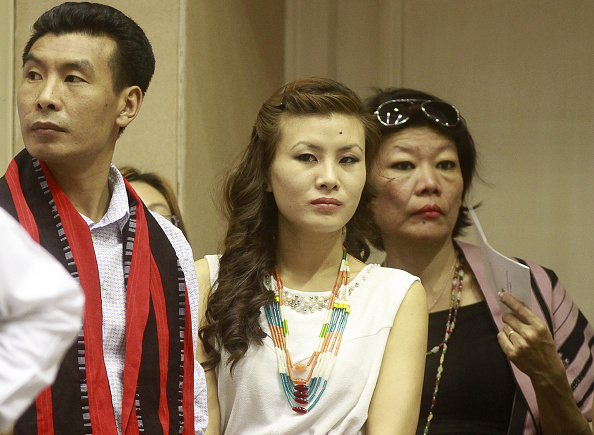 The Delhi Commission for Women (DCW) has decided to set-up a special cell for women from the Northeast in the national capital, after a delegation of people Northeast migrants met DWC chairperson Swati Maliwal on 31 July.
"Over the time, complaints of racism, eve teasing and harassment against north-eastern women along with concern of their safety have come to light and thus the decision has been taken," said a DCW official.
DCW has also decided to organise comprehensive discussions with institutions, several NGOs and human rights groups on the issue at a conference scheduled to be held in Delhi soon.
CBFC withdraws list of cuss words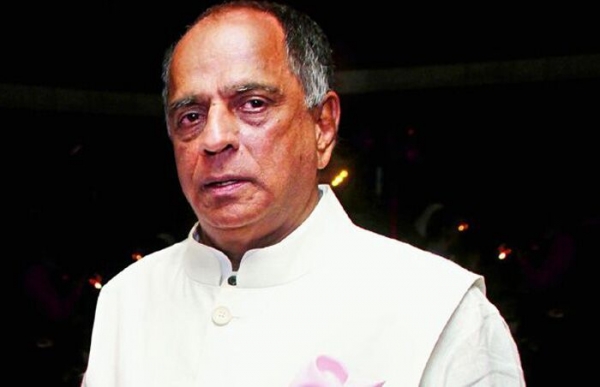 Central Board of Film Certification (CBFC) in India has withdrawn the controversial list of cuss words that was released soon after Pahlaj Nihalani took over as its chairperson. "The issue was discussed and most members fovoured that the list be withdrawn. And since the overwhelming majority held this view, the decision was taken," a Board member, who had attended the meeting on Friday, said.The controversial list banning the use of "objectionable" and "abusive" words was circulated by its chairperson Nihalani, but the Board had decided to hold its implementation after a massive controversy broke out and it was felt that more consultation is required.The move to ban all the words in the list met with much opposition from film-makers and even the Information and Broadcasting is also understood to have been not too pleased with the controversies that emanated.
Maggi to return? Nestle India chief calls it his priority no. 1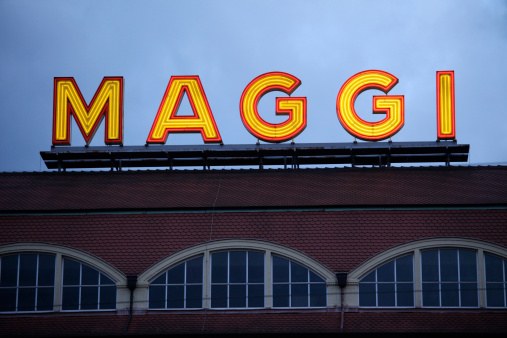 With the Maggi ban hitting sales of company's other products as well, Nestle India's new chief Suresh Narayanan on 1 August said bringing the instant noodles brand back to the market is his top priority as he sought to strike a conciliatory note with authorities.
The company has also identified other categories and looking at opportunities of introducing new products to overcome the challenge that has resulted in the company recording its first quarterly loss in over three decades.
"Task number one is to get Maggi back. That's an important part of what I will be focussing on," Mr Narayanan, who took over as new Managing Director of Nestle India five days back, said in an interaction with reporters in New Delhi.
Over 9,700 cases of atrocities against women reported, highest in UP
More than 9,700 cases of atrocities against women have been reported in the past four months, Women and Child Development Minister Maneka Gandhi said in the Lok Sabha on 31 July. These include cases of 'domestic violence, outraging the modesty of women, dowry harassment, property dispute, rape'.
With 6,110 cases, Uttar Pradesh has seen the highest number of violations this financial year, followed by Delhi (1,179), Haryana (504), Rajasthan (447) and Bihar (256). In the last three years, a total of 44,328 cases have been reported in UP alone.With regard to violation of child rights, Gandhi said 2,270 cases have been reported by the National Commission for Protection of Child Rights till June 30 this fiscal.
Gandhi said the government would set up 36 'one-stop' help centres for helping women who are victims of any form of violence. Gandhi also said that states should look at having at least 33 per cent women in police force and there should be more sensitisation among police.
3000 tigers left in the world, conserve now, says alarming IUCN report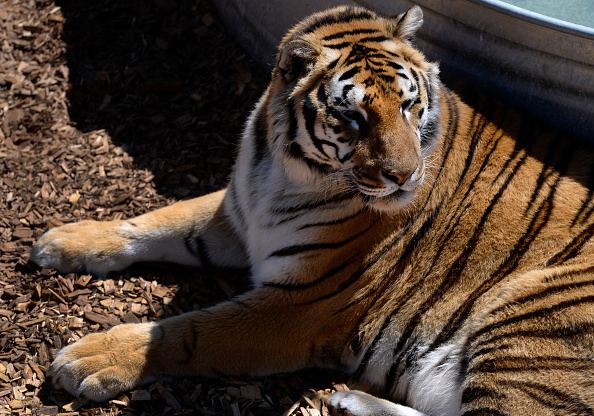 The International Union for Conservation of Nature and Natural Resources (IUCN) has come up with an alarming report on the declining number of tigers across the world. The statistics are scary.
According to the report, an alarming number of 3000 tigers are left across the world and if nothing is done for the conservation, we might not be able to spot the incredible creature five years from now. "The number of wild tigers is at its lowest ever. Bali tigers, Caspian tigers and the Javan tigers have already been extinct. Tigers may be one of the most admired animals, but they are also vulnerable to extinction," IUCN mentioned on its portal tigerday.org.
Bihar is the most flood-prone state in India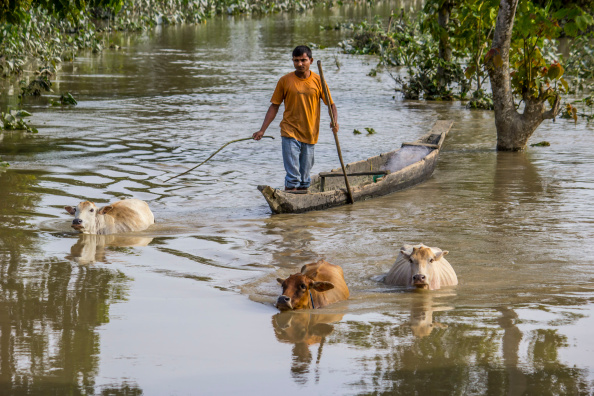 According to the recent study conducted by the International Water Management Institute, Bihar is the most flood-prone state in India. The most vulnerable region in the state are the areas of North Bihar, where 76 per cent of the population are risk prone. Giriraj Amarnath, senior researcher and project lead of IWMI, added that Index- based Flood Insurance (IBFI) could prove to be a boon for the situation.Speaking at a workshop here, he said that IBFI can ensure an objective, post-flood compensatory mechanism to enable robustness against uncertainties and minimise the burden on governments. The index is developed with inputs on rainfall, water- level, flood extent, flood hazard models, flood loss models, crop yield loss, economic loss, crop damage and use of remote sensing applications.