Notice to Jharkhand government over Maoist 'encounter'
The National Human Rights Council (NHRC) has issued a notice to Jharkhand government over the encounter deaths of 12 suspected Maoists. The incident took place in Bakoria Village, Palamu District, Jharkhand in the early morning of 9 June, 2015. Among those who were killed include four minors and a teacher who was apparently already living under Maoist threat. The Commission has asked Chief Secretary and Director General of Police of Jharkhand for a detailed report on the alleged encounter.
Bangladesh to execute Jamaat-e-Islami's second-in-command
The Supreme Court in Bangladesh has upheld the capital punishment for Jamaat-e-Islami's Secretary General Ali Ahsan Muhammad Mujahid. The four-member bench led by Justice Surendra Kumar Singh has stayed the order for his execution. Mujahid has been convicted of war crimes during 1971 Bangladesh Liberation War. Under the Al Badr group, Mujahid had approved killings of the intelligentia with a further aim to crush the liberation struggle. He has 15 days to file a review petition.
Former Egyptian President Morsi gets death sentence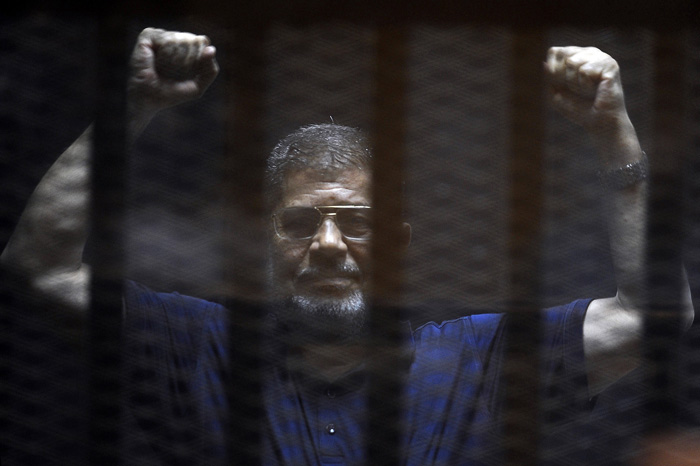 Egypt's ousted president Mohamed Morsi received a death sentence and a life imprisonment in two pending cases against him. The death sentence was announced by an Egyptian court in a trial of 2011 prison-break case. It reaffirmed a lower court's decision in the case in May, in which Morsi and more than 100 others were sentenced to death.
The outcome underlines the reversal of Egypt's political tide since the 2011 revolution that ended Hosni Mubarak's 30-year rule. Morsi can still challenge the verdict in Egypt's highest court.
Charlie Hebdo mastermind killed in US air strike
Al-Qaeda in the Arabian Peninsula (AQAP) has confirmed the death of its leader, Nasir al-Wuhayshi, in a US Air Strike in Yemen on Friday. Wuhayshi was the mastermind behind the attacks on Charlie Hebdo, a French satirical magazine. Trained with Osama bin Laden, he was believed to be the second-in-command in the organisation. Qasm al-Rimi, who has been managing the military affairs of the group, will be his successor. He is the fourth leader of AQAP to be killed this year - a time when the group is making steady advances in the region due to widespread instability.
Lalit Modi's lawyer unwittingly drags Vasundhara Raje into controversy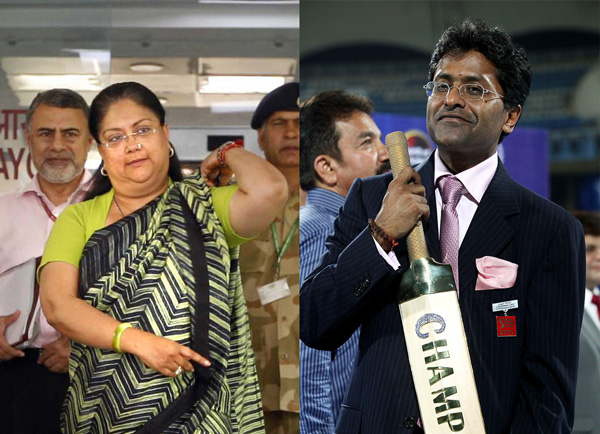 In midst of the Lalit Modi controversy, fresh documents released by Modi's lawyer Mehmood Abdi have put another BJP leader in a spot. Among the documents that Abdi released supposedly to prove his client's innocence, one document links Modi to Rajasthan Chief Minister Vasundhara Raje. It reveals that Raje had backed the former IPL chief's British immigration application in 2011. As per the documents, Raje in a statement as a witness on August 18,2011, said: "I make this statement in support of any immigration application that Lalit Modi makes, but do so on the strict condition that my assistance will not become known to the Indian authorities." Catch cannot independently verify the content of the documents. In statement late in evening, Raje said, "Don't know the documents, have always known his family."
There are 'Moonquakes' too - JNU report
Earth is not the only one to be devastated by earthquakes. The moon, our closest celestial neighbour, also suffers the same fate. A study has revealed the presence of tectonic plates inside the moon's surface whose movements trigger earthquakes, or moonquake, as the agency who's discovered the phenomenon is calling it.
Saumitra Mukherjee, Professor of Geology & Remote Sensing at School of Environmental sciences in Jawaharlal Nehru University, and his student Priyadarshini Singh, reached this conclusion after studying pictures of the moon's surface captured by Chandrayaan-I. The articles on the study have featured in journals such as Nature India and Frontiers in Earth Sciences.
Four Indian sailors arrested in Kuwait, abandoned by India
According to a media report, Indian authorities have denied lawyers to four Indian seamen who were arrested in Kuwait two years ago on charges of carrying diesel without paying custom duties. The men, who could not even pay their own bail, were employed by a local shipping and marine supplier in 2013.
A new feather in ISRO's cap - Indian space agency to test reusable test vehicle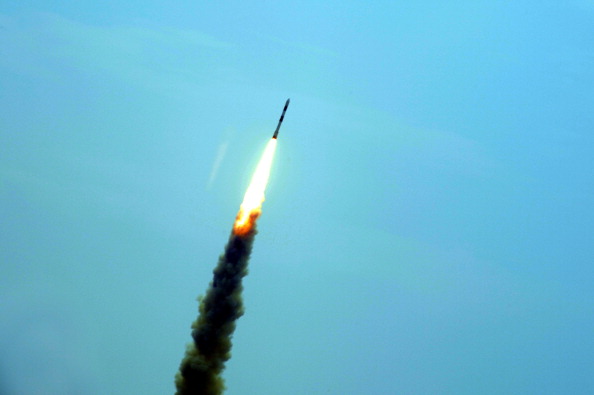 On Monday, officials from the Indian Space Research Organisations (ISRO) officials announced plans of testing a reusable test vehicle next month. The technological feat, if achieved, will bring down costs of launching satellites significantly.
ISRO will also launch Astrosat, India's first dedicated satellite for astronomy by September this year.