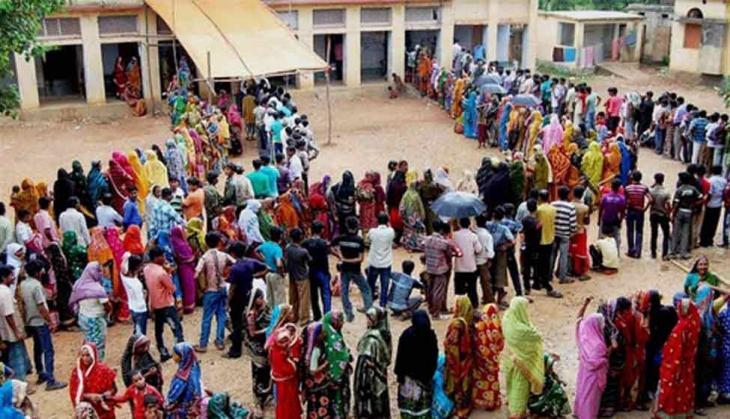 56.08% voting has been recorded till 1 pm during the third phase of polling for 62 Assembly constituencies in West Bengal. Earlier in the morning, 39.76% was registered till 11 am, while the figure was 18.29% till 9 am.
One person was killed on 21 April in clashes in Murshidabad early morning.
To maintain the law and order situation, one lakh security personnel have been deployed in Murshidabad, Burdwan and Nadia districts. Kolkata has also been put under heavy security.
Congress leader Somen Mitra arrived in North Kolkata's St. Paul's Cathedral College earlier today to cast his vote.
Meanwhile, people queued up in large numbers outside the polling booths for voting in the third phase of West Bengal election.
A total of 418 candidates - including 70 independents and 34 women - are in the fray. 58 candidates for seven constituencies of North Kolkata, 189 for 22 seats of Murshidabad, 108 for 17 seats of Nadia and 83 contestants for 16 seats of Burdwan districts are trying their luck.
Voting is being conducted in 16,461 polling stations - 3,401 of them sensitive, including 324 in North Kolkata. Besides general and police observers, 3,376 micro observers of the Commission are on duty.
-With ANI inputs