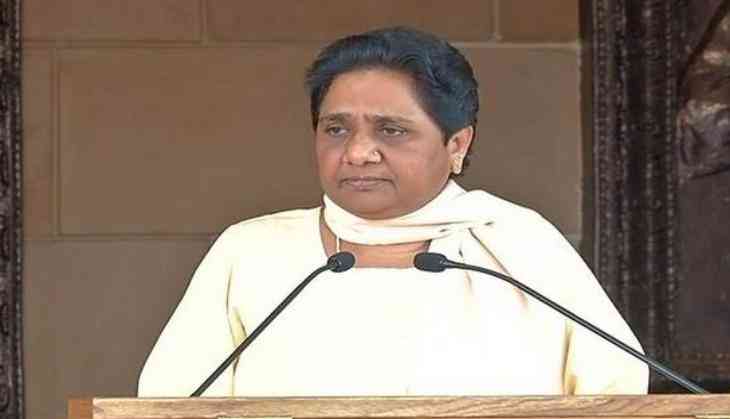 Bahujan Samaj Party (BSP) supremo Mayawati on Saturday put the onus on the Electronic Voting Machines (EVMs) for her loss in the Uttar Pradesh Assembly elections, saying the machine accepted votes only in favour of the Bharatiya Janata Party (BJP).
"The shocking result of the assembly elections indicates that the EVMs accepted votes only in favour of the BJP," Mayawati told a press briefing here.
The former Uttar Pradesh chief minister said that the incident of manipulation of the EVM machines had been raised earlier also but no one paid attention to it.
"After the results in Uttar Pradesh and Uttarakhand, all opposition parties should think about it more seriously," Mayawati said.
"Most votes in Muslim majority constituencies have gone to the BJP, which makes it evident that the voting machines were manipulated. How can it be possible that even after not nominating a single Muslim candidate from Muslim dominant region, the BJP won that seat?" she asked.
Challenging Prime Minister Narendra Modi and BJP chief Amit Shah, Mayawati dared them to conduct the elections through ballot paper to know their real position in Uttar Pradesh.
"I have written to the Election Commission in this regard and have also requested it to stop implementing the results of the Uttar Pradesh and Uttarakhand Assembly elections. Experts from outside India should be called to investigate the EVM machines," she said.
The BJP has crossed the half-way mark in Uttar Pradesh and is presently leading in 313 seats of the 403-member assembly. The Samajwadi Party-Congress alliance is ahead in 65 seats while the Bahujan Samaj Party has so far managed to bag just 17 seats in its kitty.
Uttar Pradesh went to polls in seven phases in the months of February and March.
A total of 4,854 candidates are in fray for 403 assembly constituencies.
-ANI