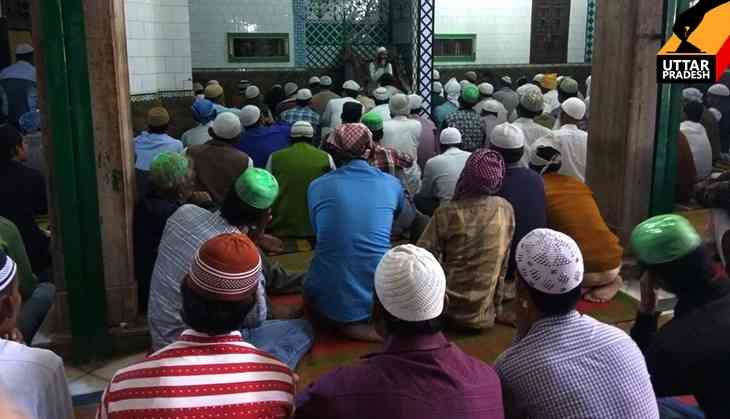 (Photo: Aditya Menon/Catch News)
One phrase that one keeps hearing whenever there are elections in Uttar Pradesh is "Muslim vote". Armed with data on the number of Muslims in a constituency, a district or the entire state, observers as well as political parties give the impression that Muslims vote en bloc for one party or the other.
Then, there are conspiracy theories surrounding the "Muslim vote", particularly among BJP supporters. For instance, it is said that the community issues a diktat to vote for a particular party, which is communicated through sermons in mosques and it is religiously adhered to by the faithful.
To verify these claims, this reporter attended the Friday khutba or sermon at the Badi Masjid near the bustling Ghantaghar area in Kanpur. As this was two days before polling day, sure enough, the masjid's Imam – Mohammad Usman – spoke at length about the elections.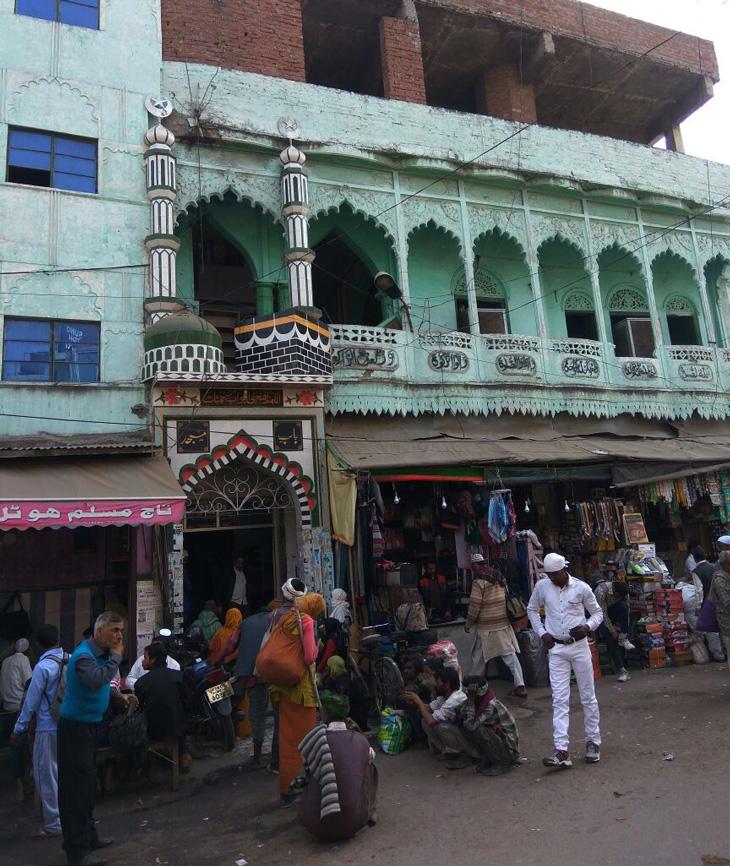 The Badi Masjid in the Ghantaghar area of Kanpur. (Photo: Aditya Menon/Catch News)
Excerpts from the sermon
- "We are all aware that it is important to pray, fast, give our Zakat and go for the Haj pilgrimage. These are undoubtedly obligatory for all Muslims. But in addition to this, it is also our duty to become involved in civic life in such a way that we are able to help people around us. Irrespective of what community they belong to, we must help people in every way possible."
- "Voting is a key duty in our civic life. It gives us the power to change the conditions around us and contribute to the welfare of the public."
- "Voting isn't just a civic duty or a legal duty. It is a religious duty for every Muslim. How can we claim to help others, if we can't even go out and vote?"
- "Sunday is the day of polling here. And if you go and cast your vote, you will get sawaab (blessings) from Allah. On the other hand, if you fail to go and vote, it is an error that will be held against you."
- "The right to vote is a beautiful right that we have been given as Indians and we must treat it with the kind of piety with which we treat our religious obligations. If we don't exercise this right, who knows, it might get taken away some day."
- "My only request to all of you is to go and vote this Sunday. Take all the adults in your family."
- "I won't tell you who to vote for. Uttar Pradesh's Muslims are wise. Some others might say that they are dumb and vote like cattle. Let them have that belief, don't bother about them."
- "There are also those among us who say 'vote for such and such candidate because he is Ahl-e-Hadith' or because 'he is a Barelvi' or because he is from your biradari. Don't fall for such tactics. Stay united and vote what your conscience tells you."
'Don't fall for parties' tactics'
When Catch spoke to the Imam after the prayer, he said: "There are a lot of misconceptions regarding Muslims. It has become a habit for parties to create the 'Muslim threat' during elections. I urge all communities – Hindus as well as Muslims – not to fall for such tactics."
Mohammad Usman refused to be photographed or videographed, saying "my message is about everyone. It is not about me or who I am."
And his message is "Muslims, vote!". Not "Muslim vote".