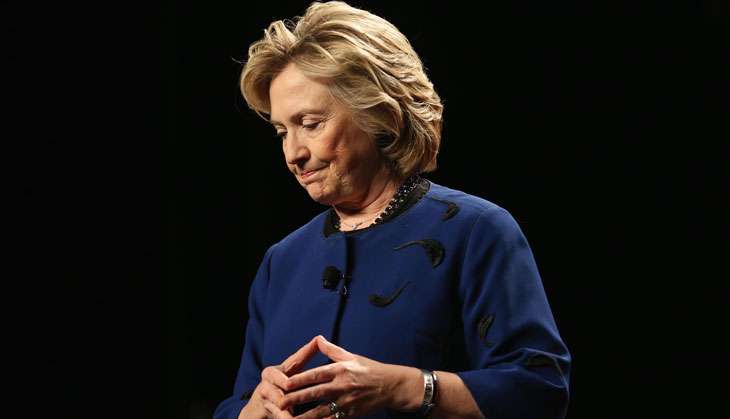 The US presidential polls 2016 are finally over. Donald Trump has been elected the new President of the United States of America
As surprising as the results may be - or heartbreaking, depending on your opinion - many factors are responsible for Hillary Clinton's defeat, even though she garnered support from politicians and leaders from around the world as well as other celebrities.
Here's why despite worldwide support, Hillary Clinton couldn't make it to the White House.
1. The email controversy
This is one of the most highlighted issues that have gone against Hillary Clinton. Every time the issue was raked up, Clinton had only one response: An apology. Of course, FBI's reopening the case just 10 days before election night negatively impacted Hillary's chances of victory. Irrespective of the fact that she came out clean without any criminal charges, people sensed something was not right.
2. The Clinton Foundation Case
While Hillary Clinton was Secretary of State, the Clinton Foundation reportedly accepted millions of dollars in terms of gifts and donations from foreign governments. According to reports, the money was to be used for charitable work. However, there has been no definite evidence that Hillary as the Secretary of State personally solicited or received any such gifts.
3. Hillary Clinton's health
The video tweeted by Bloomberg sparked a huge debate about Hillary Clinton's health. The video shows her stumbling as she reaches the last of the aircraft's steps in Philadelphia, and then she is helped into a vehicle by husband Bill Clinton.
Earlier, she appeared to stumble as she tried to make her way to her car at a 9/11 memorial service in New York. She was helped by bodyguards and was diagnosed with pneumonia. Obviously, this affected her campaign.
4. Migration issue
On of the biggest issues of the US election 2016 was immigration. While the Republican nominee had a clear stand on the issue that he would make it tougher for refugees to enter the United States, Hillary Clinton had a different take on it.
Donald Trump vowed to "build a wall" along the Mexican border and then force Mexican President, Enrique Peña Nieto, to pay - the estimated cost of the wall is £22 billion.
Hillary Clinton was quoted as saying, "If we claim we are for family, then we have to pull together and resolve the outstanding issues around our broken immigration system."
"The American people support comprehensive immigration reform not just because it's the right thing to do - and it is - but because they know it strengthens families, strengthens our economy, and strengthens our country. We can't wait any longer for a path to full and equal citizenship."
However, this seems to have backfired. Why? Because Americans wanted jobs for themselves. And Trump claimed that US citizens were losing jobs to immigrants. Americans believed him. And Clinton paid the price for that as well.
5. Obama Healthcare
Many in the United States were unhappy with the Obama Healthcare.
While Hillary Clinton wanted to continue with the scheme, Donald Trump wanted to repeal it.
Hillary wanted to offer a tax credit of up to $5,000 to offset out-of-pocket costs over 5% of income.
On the other hand, Trump promoted tax-free health savings accounts and wanted to turn Medicaid into a state block grant programme.
6. Job Creation
Donald Trump proposed to create 25 million jobs over the next decade in the US. Though his plan was very blurred, it did possibly attract many voters. While Hillary Clinton didn't really have any thing big to say on the issue of job creation. Not even a lie.