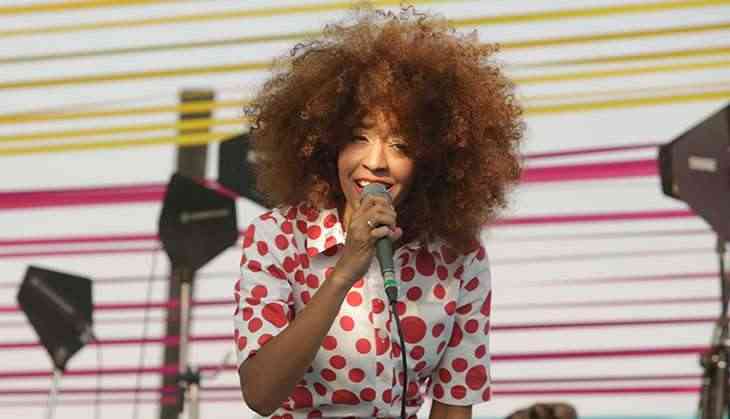 It's hard to beat a music festival held in a city as mesmerising as Udaipur. It's harder still to beat Udaipur World Music Festival for its sheer range, diversity and unquestionable quality. Unfortunately though, all goods things come to an end.
This free for all treat of a festival saw its third and final day on Sunday with a wide range of performances.
The first performer to take the UWMF's Fateh Sagar Pal stage was Yilian Canizares, an Afro-Cuban artiste from Switzerland. Canizares and her band mixed jazz with African rhythms, while the lead vocalist sang in different languages including her ancestral tongue, Yoruba.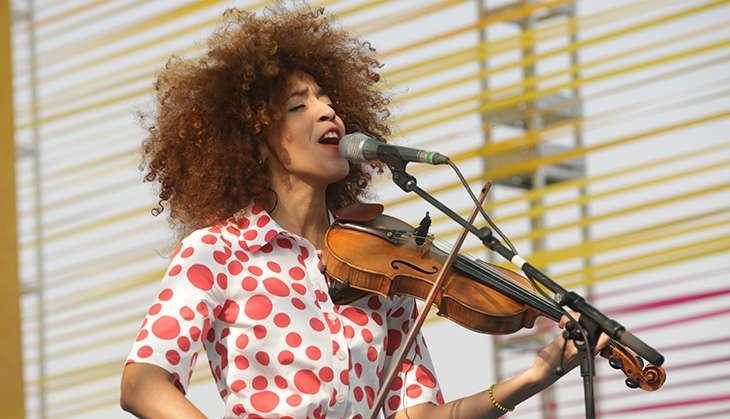 Yilian Canizares wowed the crowd with her eclectic, muti-lingual music. (Photo: Manas Gurung)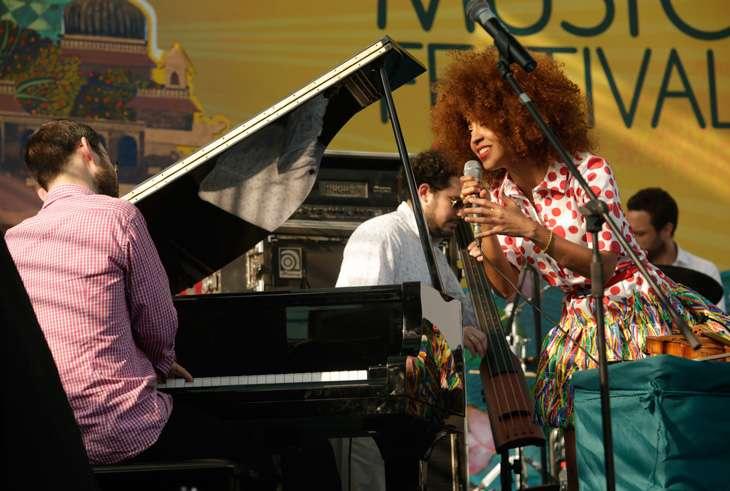 Photo: Manas Gurung
This was followed by popular Indian classical fusion band from Delhi, Advaita. The band performed some of their well-known tracks like Ghir Ghir, Mo Funk, Mandirva, etc. For those new to their music, Advaita's perfectly synchronised Hindustani classical and English words were a 'revelation'. Or so a man standing next to us said.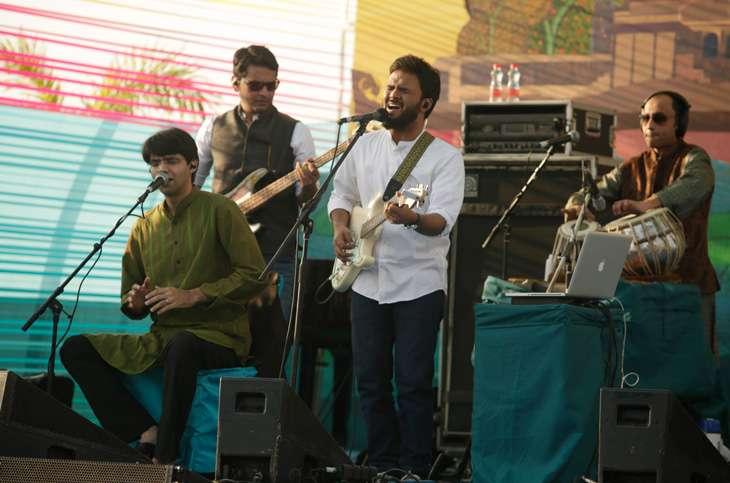 Advaita rocking out. (Photo: Manas Gurung)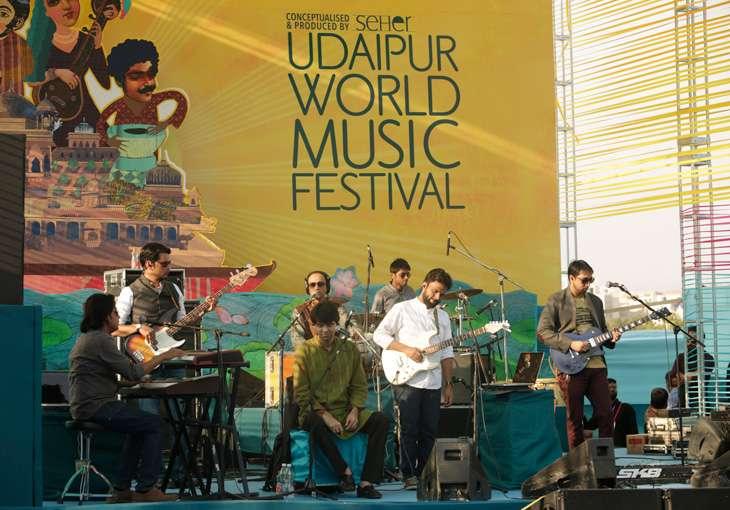 Photo: Manas Gurung
Officina Zoe from Italy, a band that focuses a lot more on the instrumental aspect than the ones before it, opened the final leg of the festival at Gandhi Ground. They played trance therapy music called 'taranta'. It is safe to say the audience was in a trance.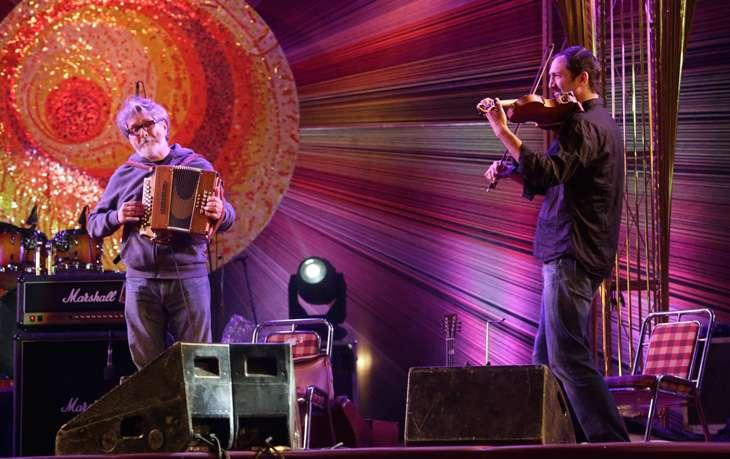 Officina Zoe had the audience in a trance with their 'taranta' music. (Photo: Manas Gurung)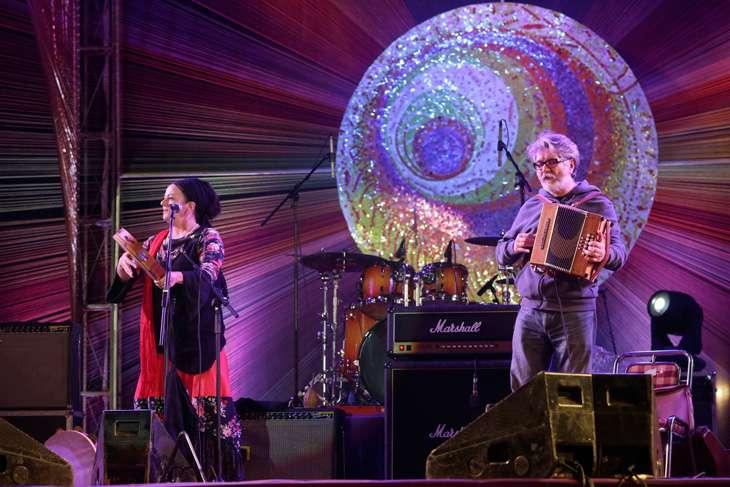 Photo: Manas Gurung
Zoe were followed by Dhruv Voyage, a band formed by Dhruv Ghanekar, who rather recently picked that name. Symbolising everything 'world music' stands for, Dhruv Voyage mixed northeast Indian and Rajasthani sounds with West African music, with some rap thrown in for good measure.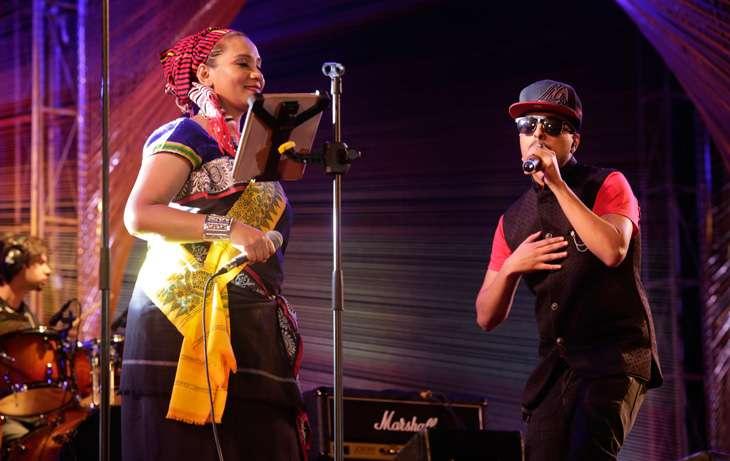 Dhruv Voyage does everything from African beats to rap. (Photo: Manas Gurung)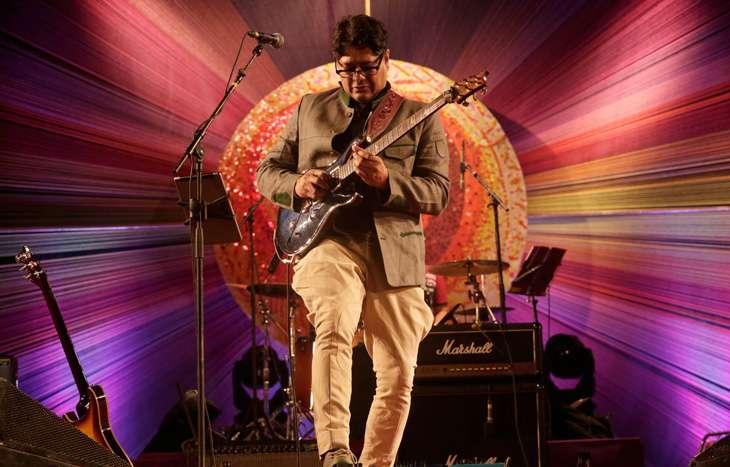 Photo: Manas Gurung
The last group to perform at the festival wasn't really a band, but they were undoubtedly the most eagerly anticipated. London Community Gospel Choir performed for the first time in India on the Udaipur World Music stage, and every single minute of their power-packed performance was completely worth the wait.
The choir fused gospel with funk, jazz and reggae. Plus they also made a concert of it by involving the audience and playing popular Bob Marley numbers.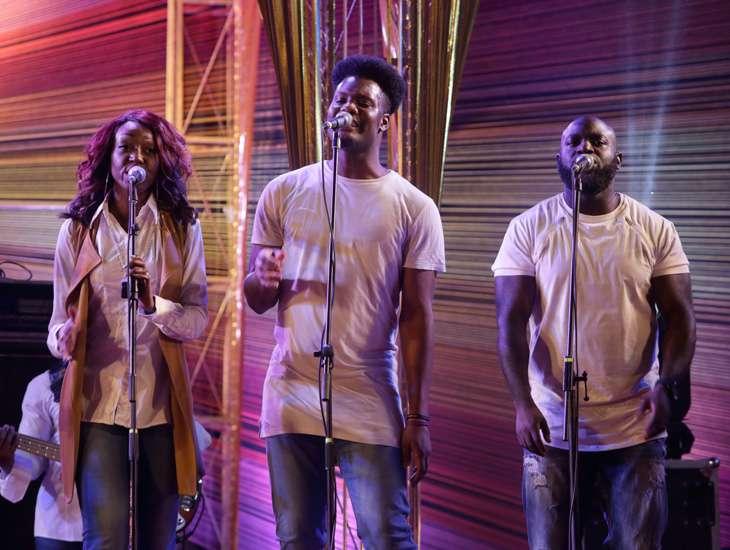 The London Community Gospel Choir's amazing range had the crowd dancing. (Photo: Manas Gurung)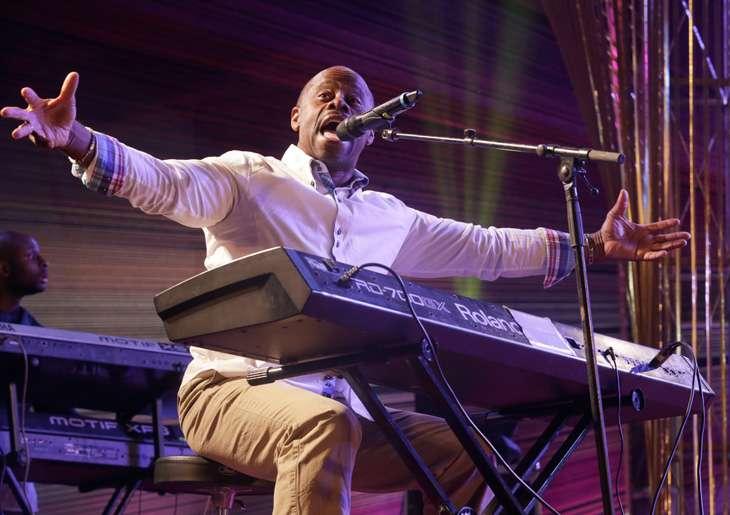 Photo: Manas Gurung
The night ended with the promise that the festival will be back next year. And guess what? We've got the dates - 9th to 11th February, 2018. This time, don't miss it.
(Text by Durga M Sengupta)