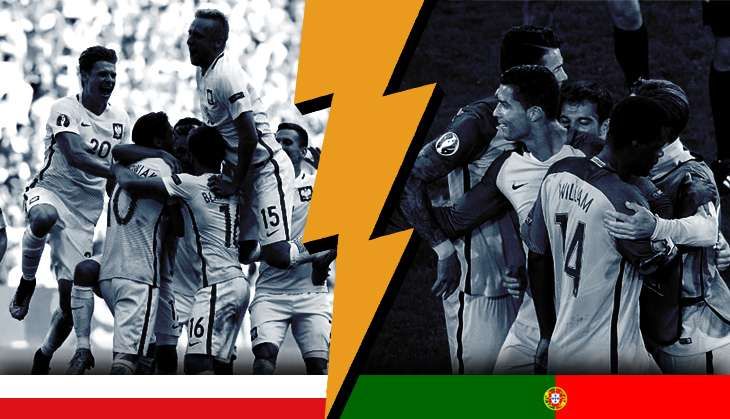 Euro 2016 has cropped up many surprises till now, especially in the round of 16. Most of the matches ended in unaccounted results.
Poland have reached the quarterfinals in quite a dramatic way. They belonged to Group C, which had Northern Ireland, Germany, and Ukraine. In its first match, Poland showed promising skills and presence in the field which caused problems to Northern Ireland.
Poland, for the first time in the Euro championship, had qualified for the round of 16 with seven points. They drew their match against the mighty Germany and had a close shave with Ukraine, winning 1-0. In the round of 16 match against Switzerland, Poland were on the top of their game and had a good time. For the first time in the tournament, they conceded a goal - Xherdan Shaqiri's volley goal. However, they won the match 5-4 on penalties.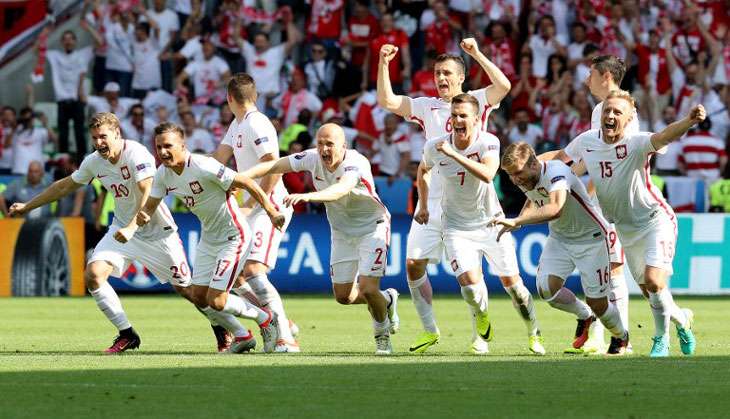 AFP / Valery HACHE
From the very first match, Portugal had a very dismal run in the tournament. None of the Portugal big guns were able to fire. The team lacked compact formations and had weak finishes. They drew their first two matches against Iceland and Austria but got their form back against Hungary where they yet again ended the match in a 3-3 draw. Cristiano Ronaldo and Nani failed to fire as much they were expected to.
In the round of 16, Portugal met the tournament dark horse - Croatia - who were on top their game and were a real threat to the Selecaos. Portugal struggled yet again, but with a late goal scored by Ricardo Quaresma, they sealed their place in the last 8.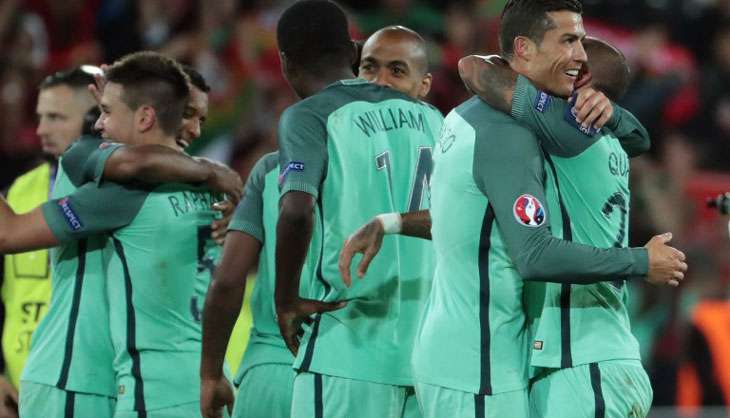 AFP PHOTO / KENZO TRIBOUILLARD
Previous encounters
Prior to this, Portugal and Poland have met 10 times with Portugal winning four matches, Poland winning three and three matches being drawn.
However, the teams faced off 22 times in all UEFA competitions with the Seleccaos recording 11 wins and Poland with three wins. This will count as the third major tournament match between Poland and Portugal after 1986 and 2002 World Cups.
Players to watch out for
Poland captain and Bayern Munich star player Robert Lewandowski has let down his fans and the national team for failing to rise up to the occasion. Poland were dependant on Lewandowski to score some goals but it was only Arkadiusz Milik and Jakub Blaszczykowski who managed score for the team.
Poland coach Adam Nawalka is fervently hoping that Lewandowski finds his form back and gives Portugal a hard fight.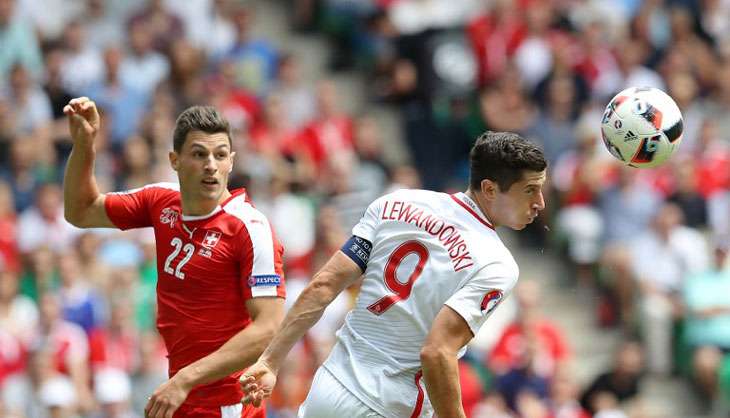 AFP PHOTO / Valery HACHE
Portugal coach Fernando Santos is definitely in fix now over Portugal's irregular form in the tournament as well as its players but believes that his team will make it through.
Cristiano Ronaldo hasn't been in the best of his forms. Touted to be the most formidable player, Ronaldo has not just been a let down but has managed to entangle himself in controversies. Ronaldo, however, got his golden touch back against Hungary and his fans are hoping the form will continue.
Along with Cristiano Ronaldo and Nani, the other player who could make himself count is the youngest member of the team -- midfielder Renato Sanches. He hastens the game and is responsible for some crucial passes. It will be interesting to see which player will shine for Portugal.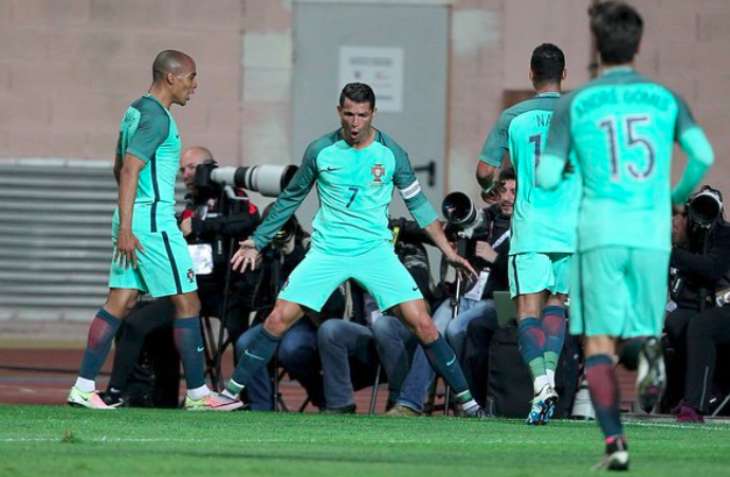 Twitter / @uefaeuro
What to except
With Poland's strong defense, it could be a task for Portugal to impregnate the wall and get the ball home. But, with the incomplete last touch, it would be difficult for Poland to score goals.
Portugal's inconsistent form might be a concern for the coach, but with some of the players finding their mojo back, it could be just the night for the Portuguese army.